November 15, 2023
I've been planning to buy one (well, at least one!) of the Echo 100 Scarves, from their amazing anniversary project; I knew that something would have whappage, and be irresistible to me…
You're shocked, I know:
Okay, this might be unnecessary, but it's what we do here on The Vivienne Files!
This heroine isn't me – although it certainly could have been me in my advertising days!
Our intrepid friend today is heading to one of those cities that starts with an N – New York, Newark, Northampton, Nantes? She will only be there 3 nights, and during the day she will be training employees of her company in cool and fascinating research techniques…
The weather will be moderate – not that it will much matter, because she will be in the hotel almost without a break! She will eat all of her meals with her fellow conference-goers; at least there's one nice dinner planned!
She doesn't even want to THINK about how to get dressed while she's there. She will be busy, constantly answering questions, trying to remember how to say "ratio" in French… Fussing about clothes is not on her agenda!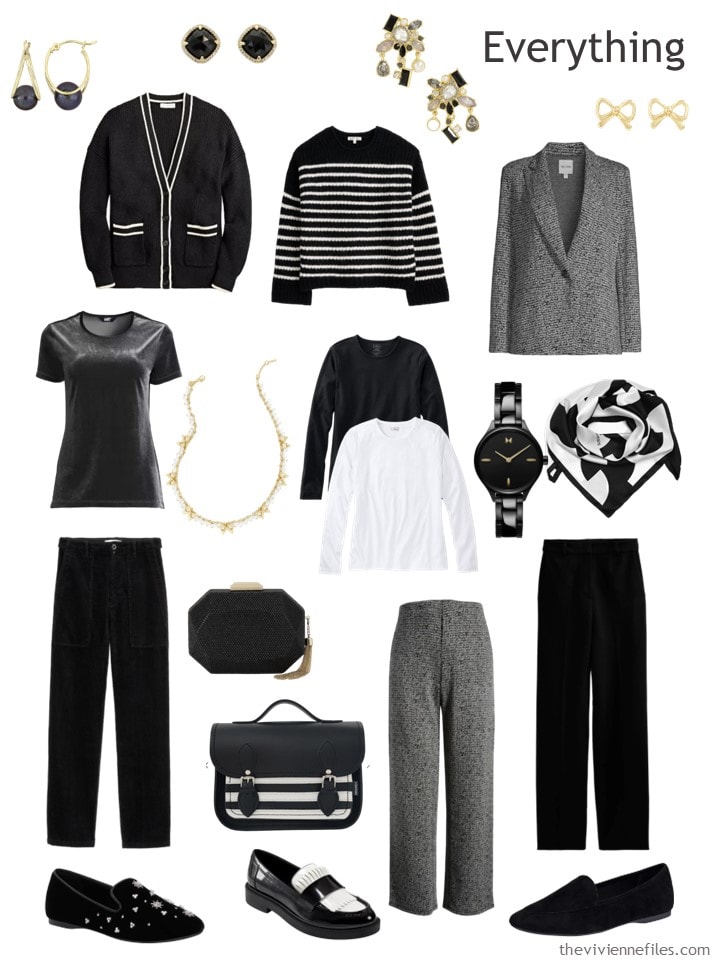 Happily, she could – literally – pull anything out of this wardrobe and be just fine…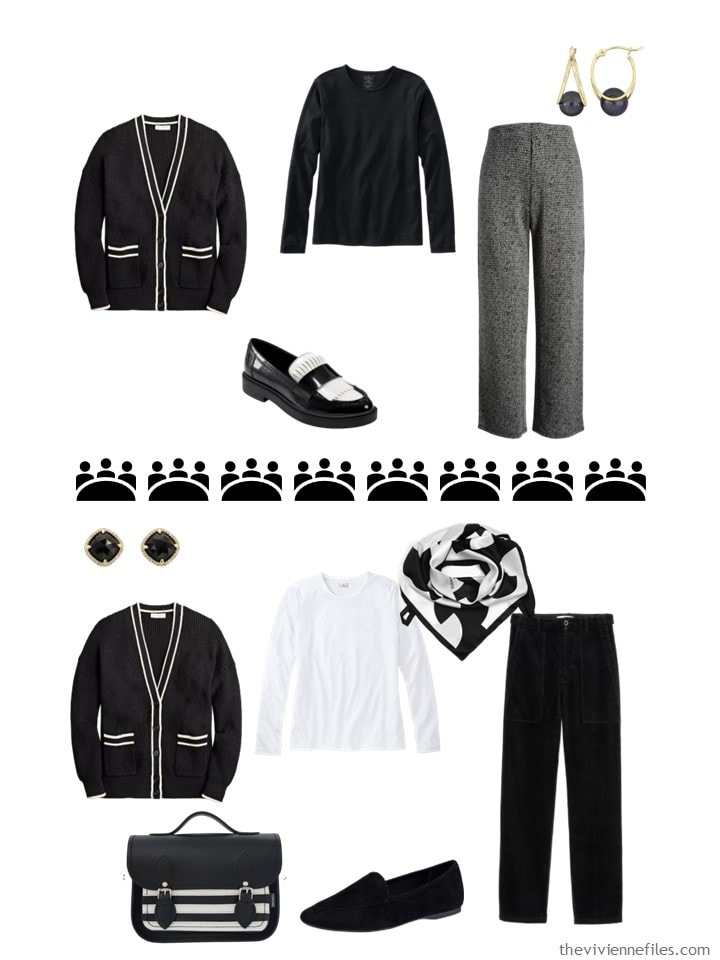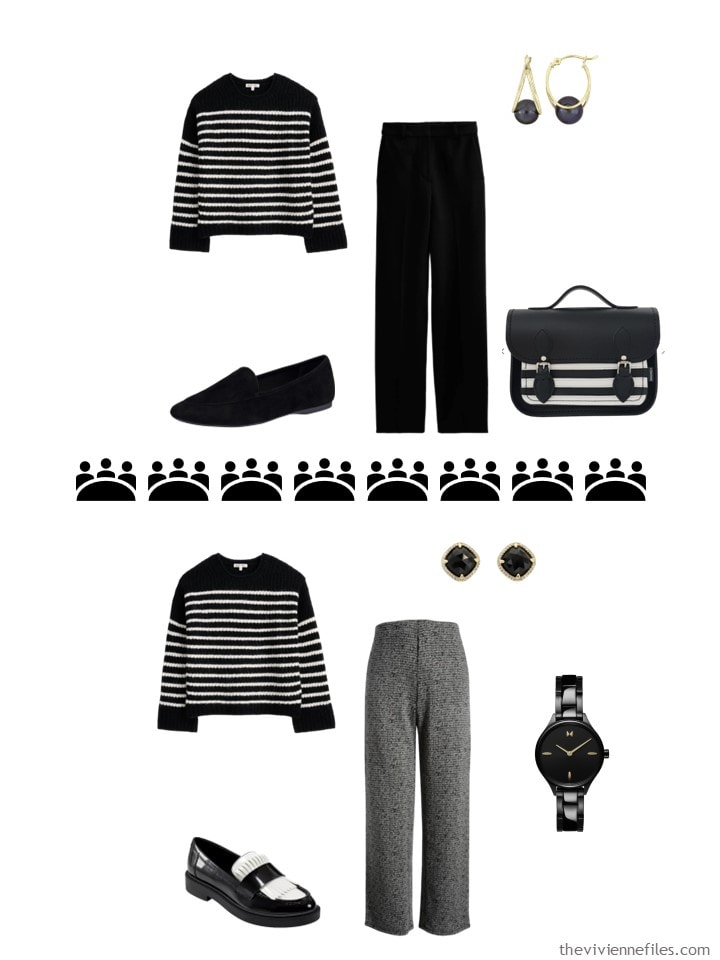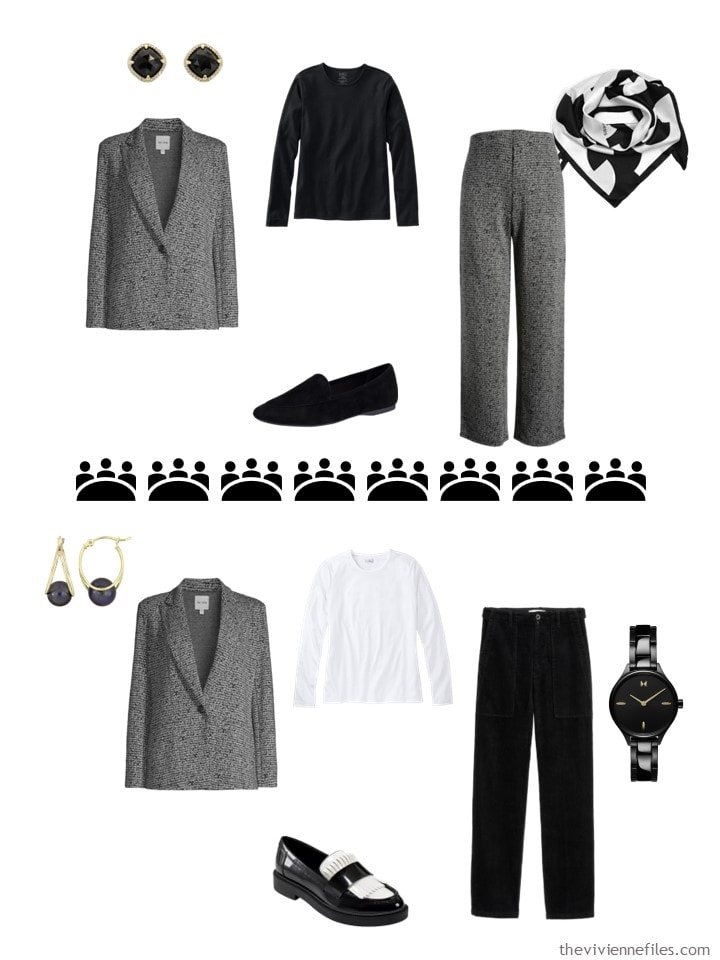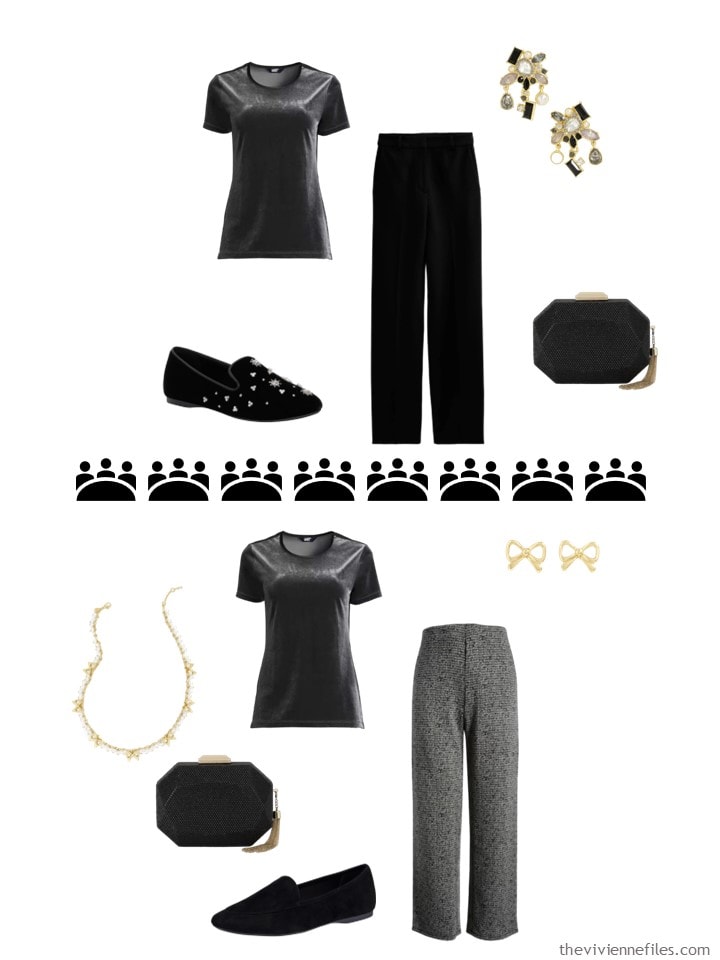 If she runs out of ideas for conversation, she can always show everyone her scarf and explain how it's a quilt pattern, that was used for communicating by the Underground Railway!
love,
Janice
p.s. Just last year, I shared with you a number of ideas about how to wear black & white tweed pants! Yes, I bought them, and love them…