April 12, 2023
The last of the "beige-based" wardrobes – and probably my favorite! (of course, this is the only wardrobe with any black in it…)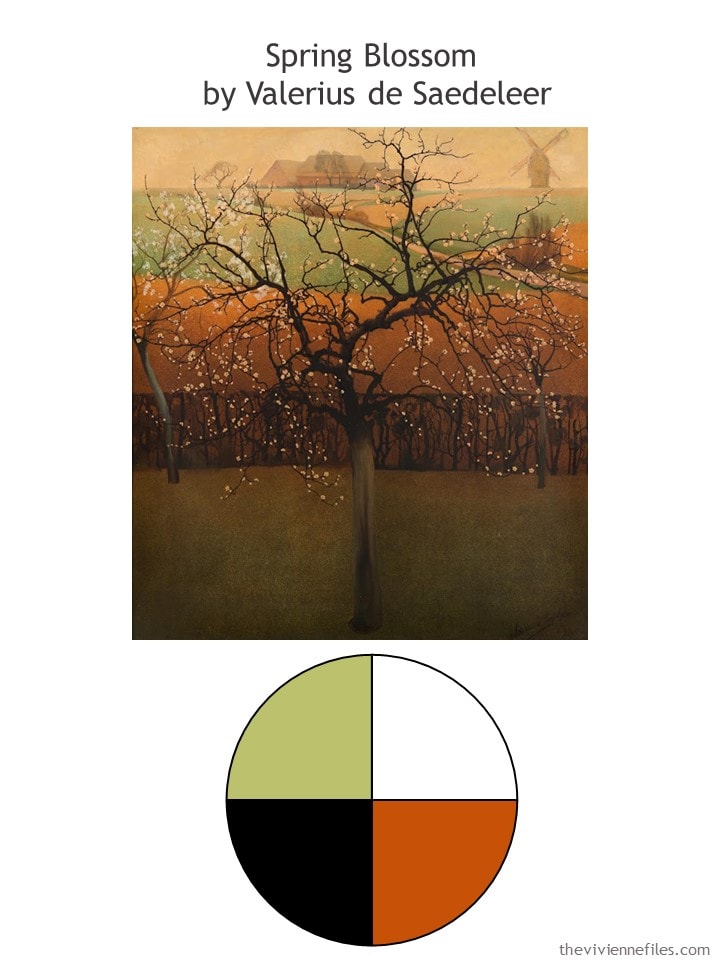 This is the wardrobe for our last heroine; she has a lot of beige, but her accent colors are unusual, and make quite a statement!
I suspect that this heroine will also find herself with a few pairs of colorful sandals!
Even though our heroine only has 2 black garments, I think that black sandals make sense for her; they bring a real balance to a simple outfit like this:
If you love lime green, indulge in some peridot jewelry too! You'll have it forever…
Floral earrings with a floral top seems nice to me; keep the rest of the outfit nicely muted…
Of course, her simple beige dress could be accented with her orange accessories too…
Some days, the simplest outfit imaginable is just right!
Of course, our heroine could wear her green sandal with this outfit, if she was in the mood for a bit more green!
Some days, you're ready for beige…
Another timeless outfit, brightened up with some gold!
If I owned these peridot earrings, I would look for reasons to wear them!
Her collection of summer accessories is very appealing!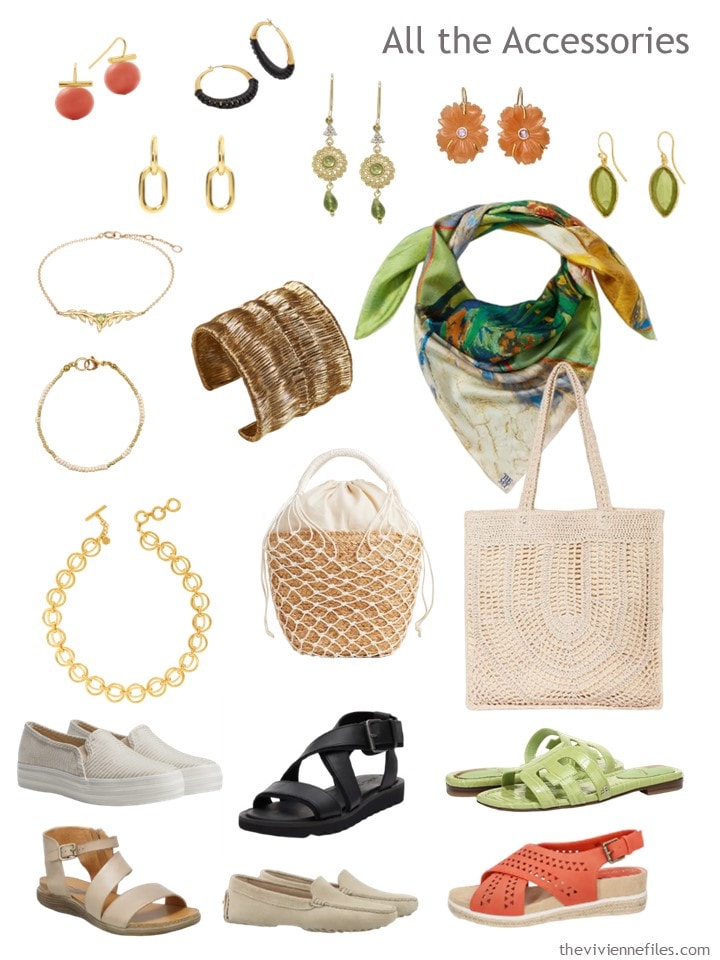 After accessorizing all 4 wardrobes, I think that my favorite might be the 3 Houses by Klee. Maybe…
love,
Janice
p.s. Six years ago, we looked at French 5-Piece Wardrobes in Lavender, Coral and Labradorite; the idea of adding a handful of accents to a neutral wardrobe still makes sense!