April 10, 2023
I really love this painting – it seems so simple, but the more you look at it, the more the colors make themselves clear and distinct…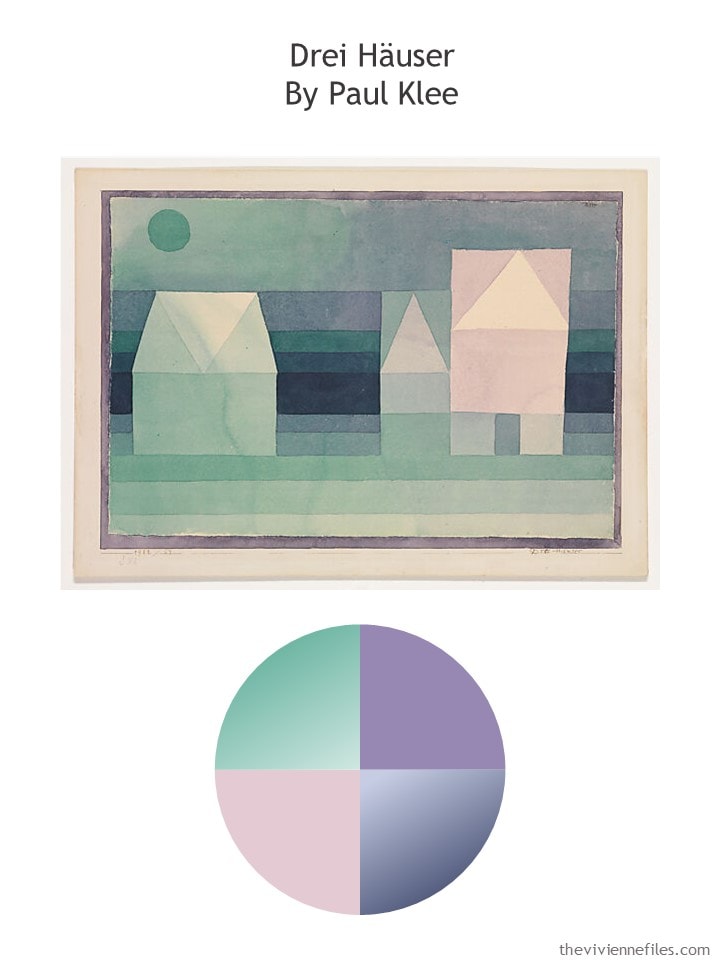 You may remember that this heroine assembled this wardrobe for the eventual arrival of warmer weather:
I haven't yet thought of a better way to add accessories than to go through a wardrobe and put together a bunch of outfits, and then make sure that each outfit can be dressed up (or down, I suppose?) appropriately. I don't think that there's a rigid checklist of accessories that everyone should own – some women don't wear jewelry, some don't wear scarves, some don't carry a handbag… You get the idea!
I enjoyed this – these colors are beautiful and soothing…
I'm going to get one of these small, narrow scarves and experiment with it; there are so many really pretty ones around, and they are such a nice, manageable size!
Here, I tried to find earrings that echo the feeling of the large gold bead in our heroine's bracelets… Those kinds of things make me happy!
If it's impossibly warm to wear a scarf around your neck, never forget that it could be folded on the bias and worn as a belt!
This heroine has the best assortment of summer footwear!
This scarf is technically just a pocket square – just big enough to fold on the bias and tie around your neck for a dash of color. Or around your wrist. Or pony tail. Or handbag handle…
More cool shoes!
Shouldn't everybody have lacy shoes?
Imagine arriving at the beach every Friday night to find THESE accessories, and the above wardrobe, waiting for you! I could live like this…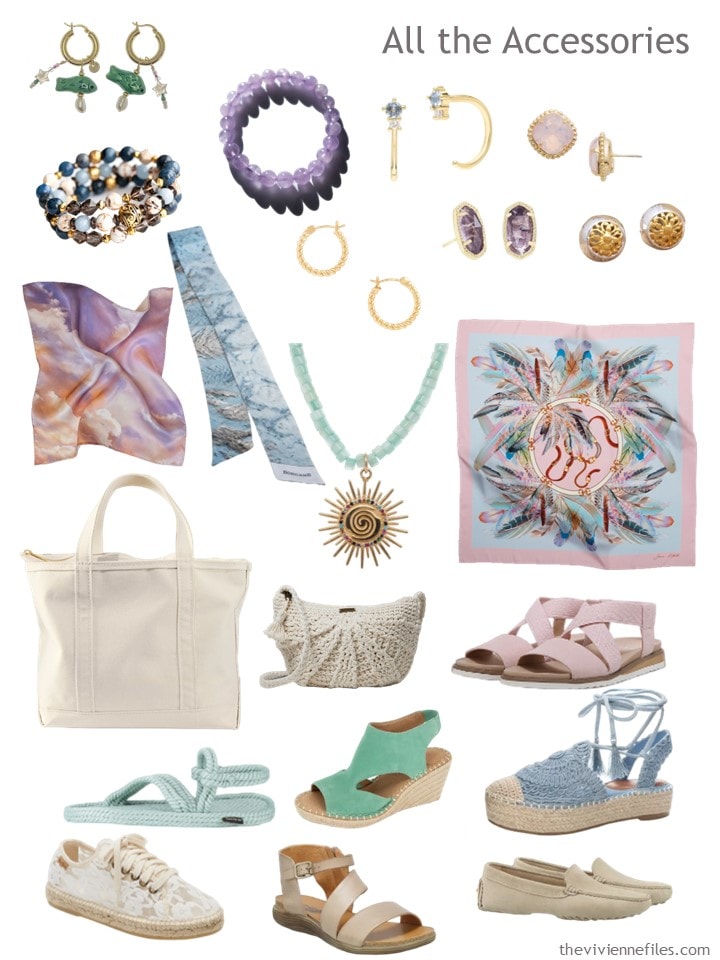 It's amazing how much difference the right accessories can make to a simple wardrobe, isn't it?
love,
Janice
p.s. Not exactly 2 years ago, I tried to be methodical about adding accessories to a wardrobe. I don't know if it is a better approach or not...