April 14, 2023
Isn't this lovely?
I'm realizing that it's entirely possible to use a painting (or any other image or object, frankly) as inspiration for a wardrobe even if that image doesn't include your core neutral!
I know, I should have realized this years ago…
Here's how I'm showing this; note the navy outlines in the color wheel…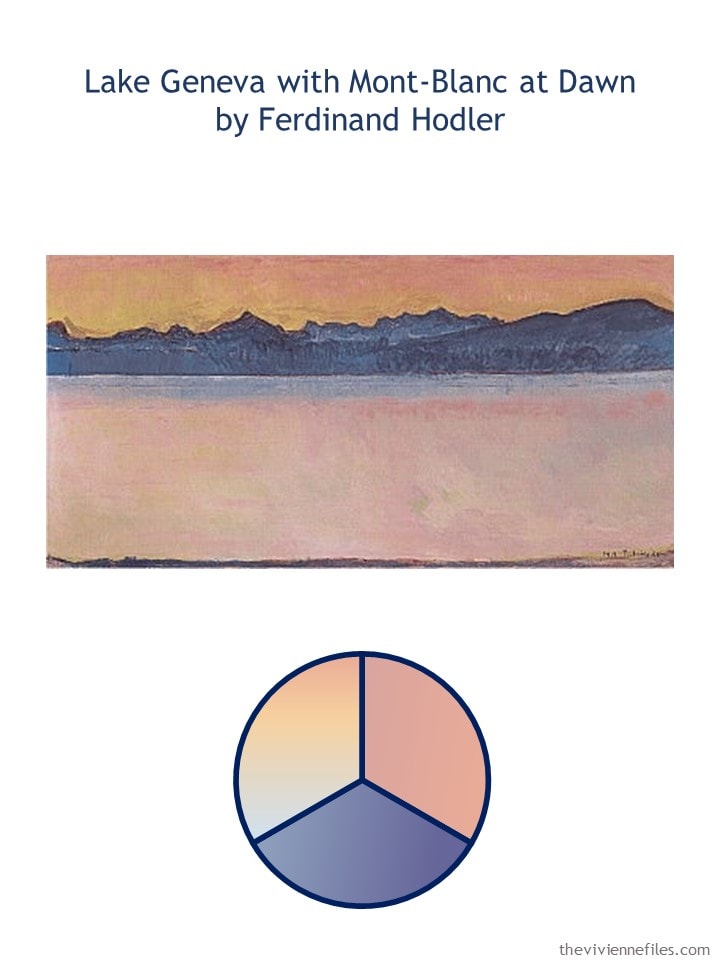 Frankly, this wardrobe only includes 3 navy pieces out of the 9 total – that's a small number of neutral garments!
And this wardrobe only has a pair of jeans and a pair of shorts for bottoms; this is a heroine who's going to be spending a lot of time in her swimwear, so this works out for weekends…
But first, she has to drive up to the lake!
If you like sweater vests, this is a wonderful time to look for one. They seem to be everywhere! I particularly like this one (it also comes in beige) because it can be worn without anything under it, AND because it has a matching cardigan!
You might be the person who wants to toss a pair of khaki shorts in to your bag – I certainly might consider it…
But still, this is a pretty functional weekend wardrobe: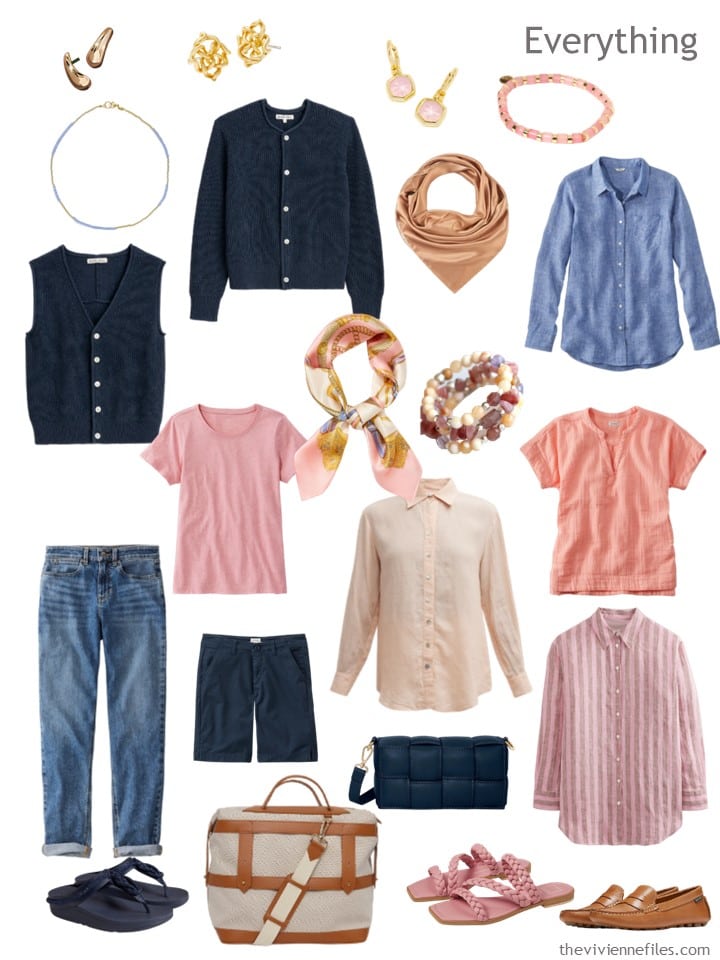 Her outfit options aren't infinite, but they don't need to be!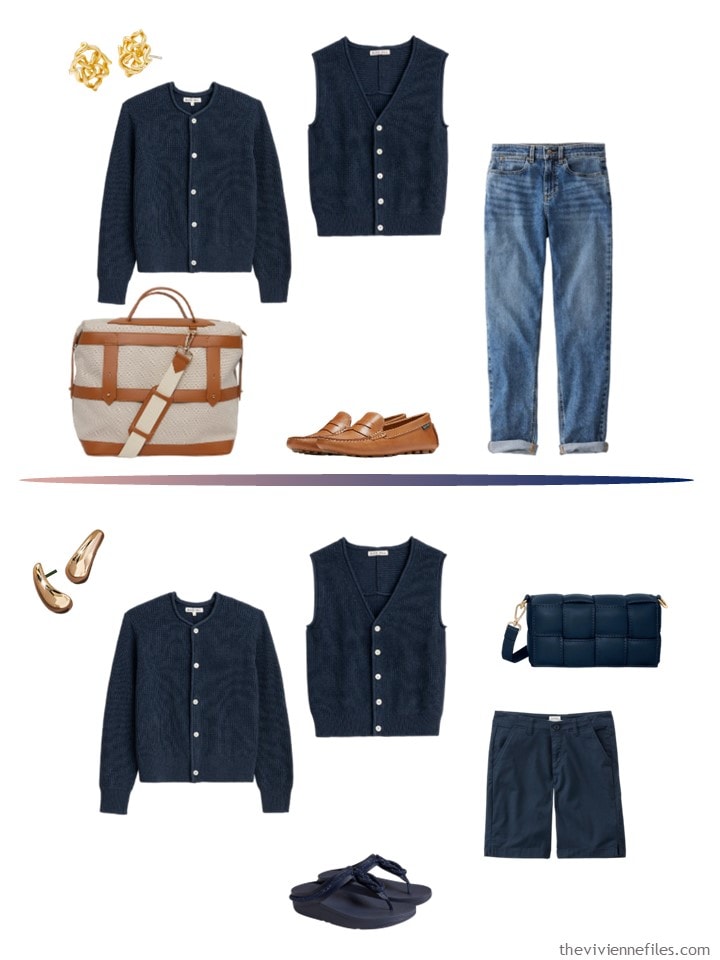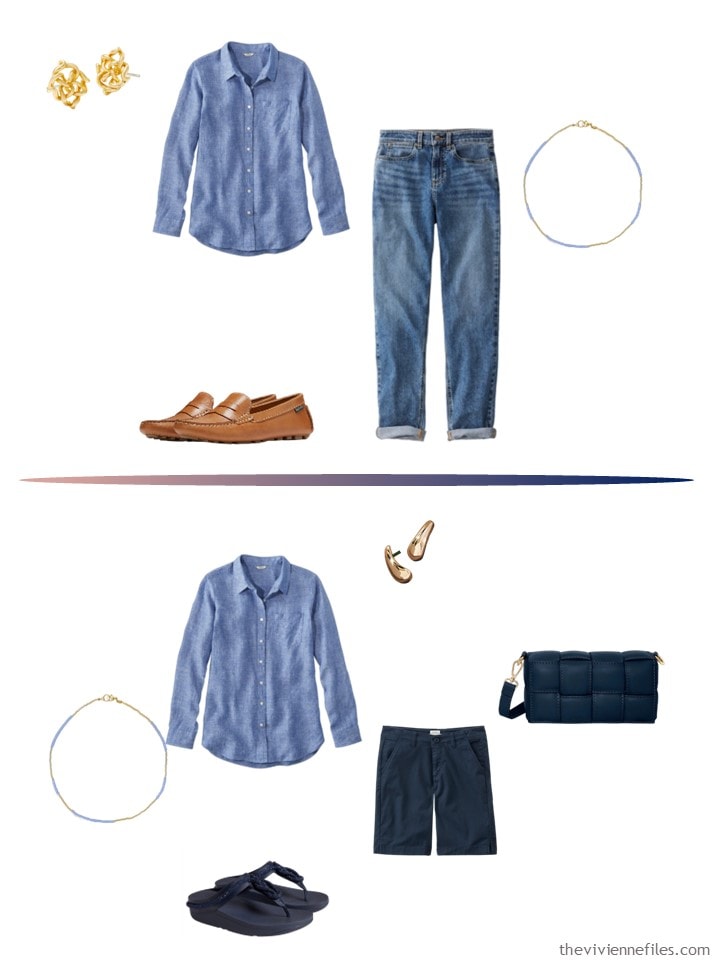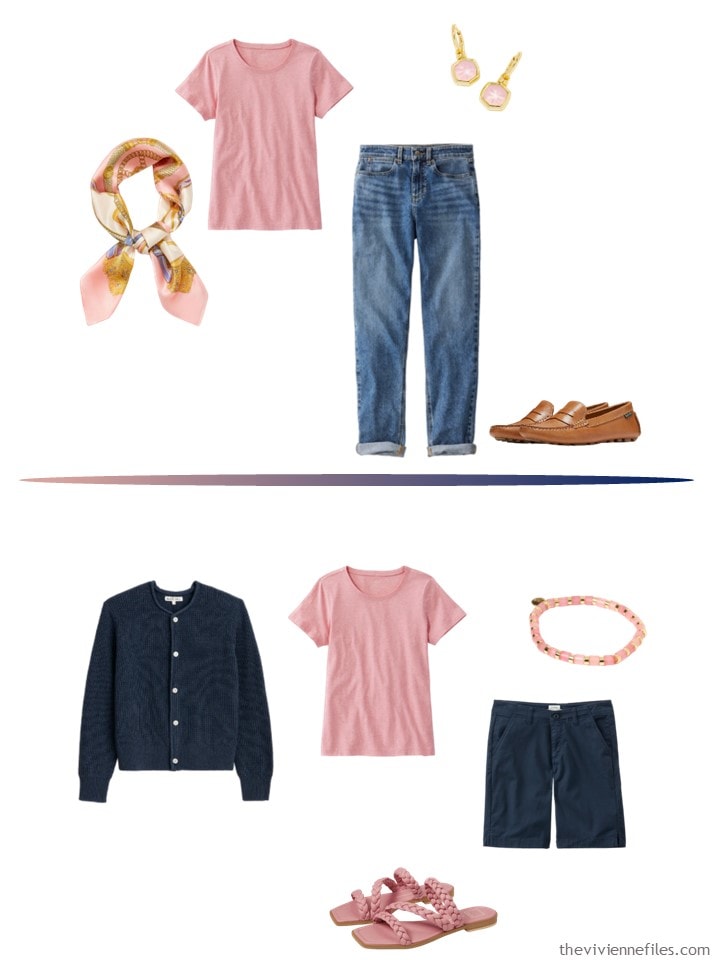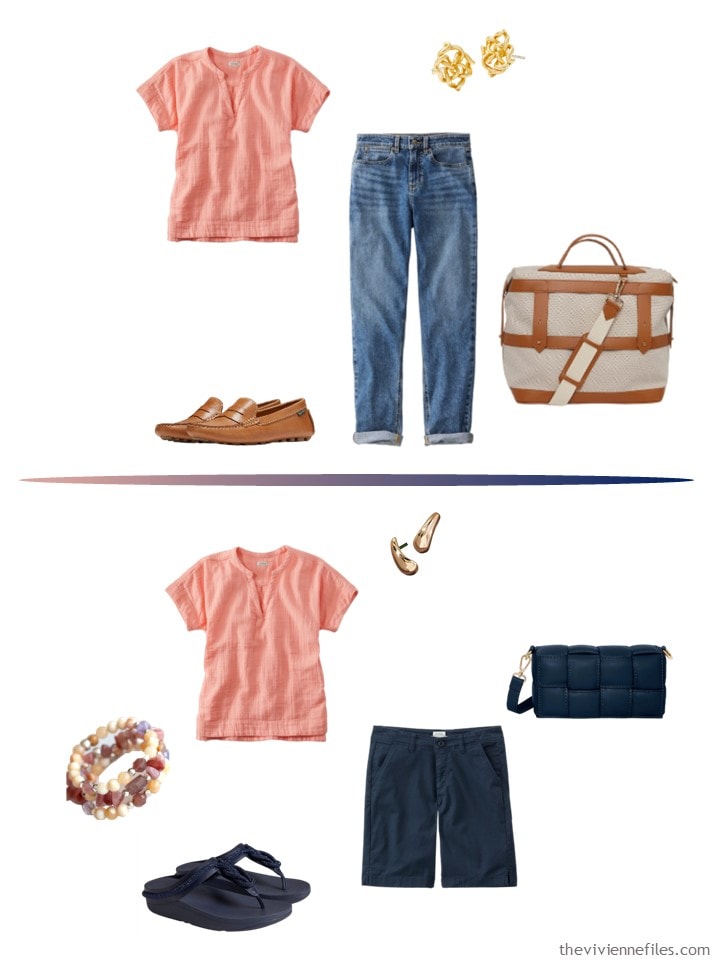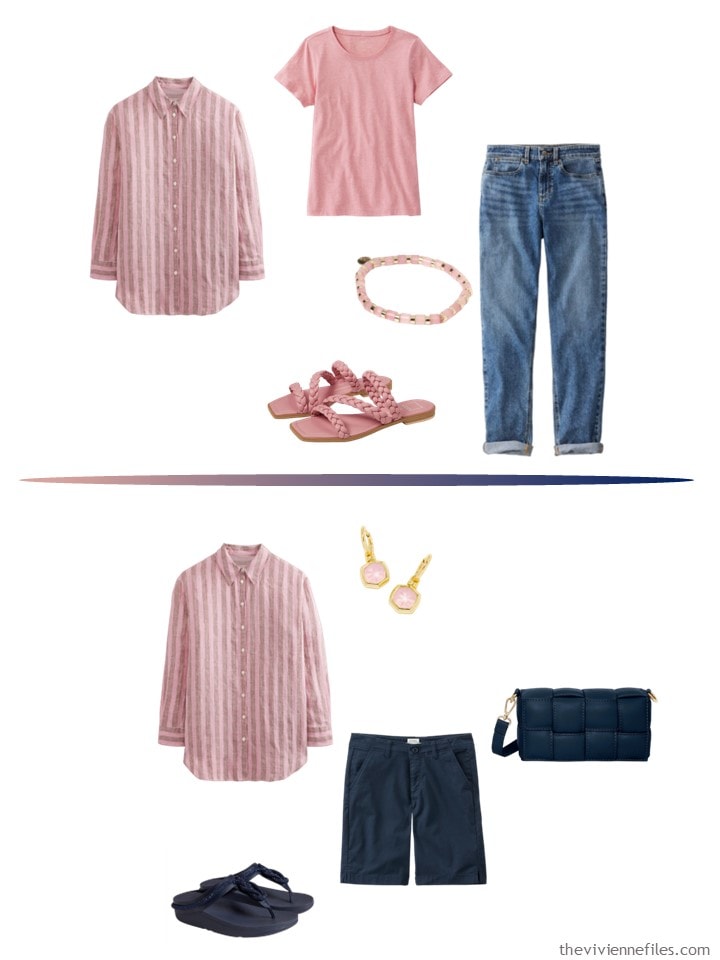 Right now I'm fascinated by navy. It's so infinitely "mixable" that it's maybe the most practical of all possible neutrals.
Navy lovers, hang around!
love,
Janice
p.s. Three years ago, when we were living through LOTS of teleconferences, we built a work from home wardrobe based on a gorgeous Ferragamo scarf…