March 15, 2023
Beware the Ides of March…
Or maybe not! Maybe the Ides of March bring flowers to you…
This palette is particularly good for someone who wants variety in their wardrobe – it would be possible to find maybe 10 accent colors in this painting!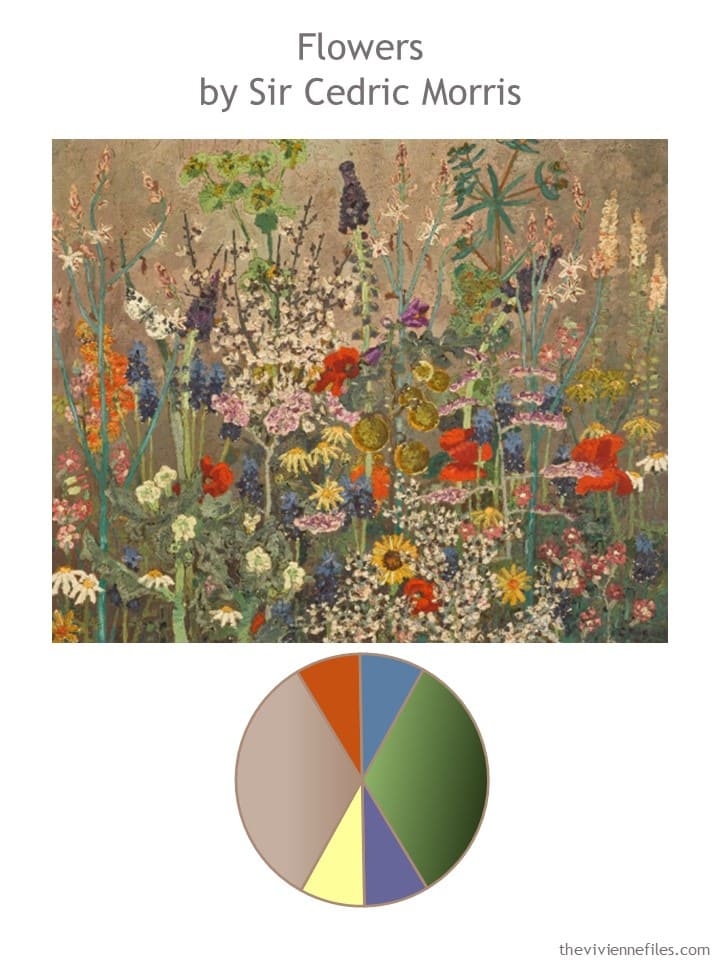 Our heroine starts with beige; you can do a lot and go a long way with a simple beige outfit!
Next, she indulges in olive green…
Before she forgets, she tosses in her favorite blue spring sweater, and a pair of jeans in a very light beige…
She wants shorts! So it makes sense to stock up on olive – some accessories will be useful…
Now let's get to those accent colors! A beautiful cotton sweater in a delicious shade of purple? Don't mind if I do…
A few tee shirts, and a cozy cardigan for those spring days that don't quite get as warm as promised:
When assembled in her closet, nothing could be more cheerful: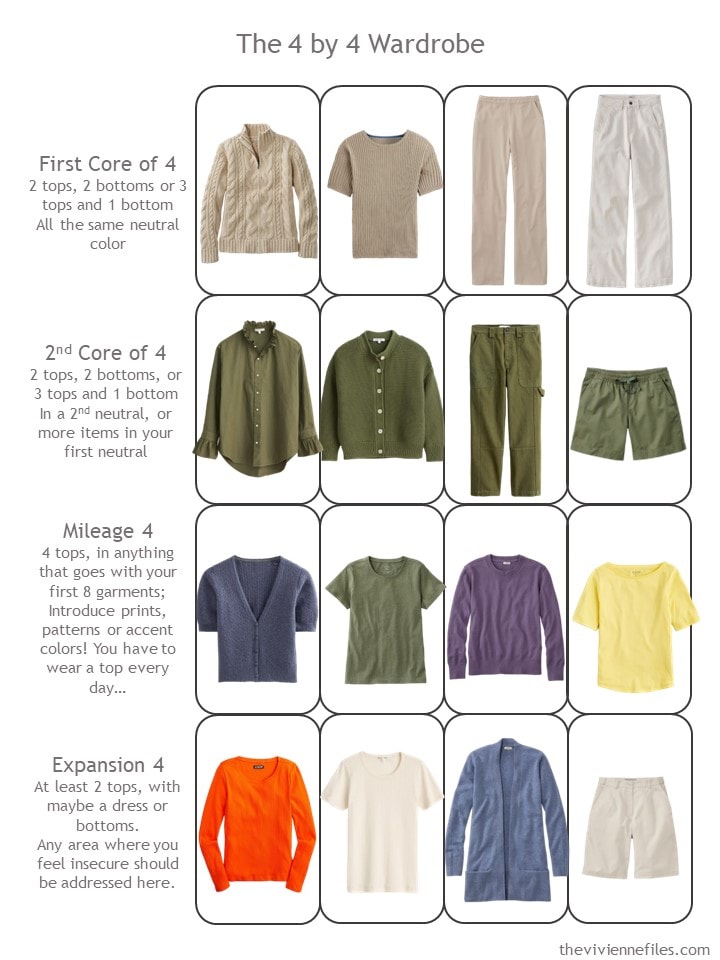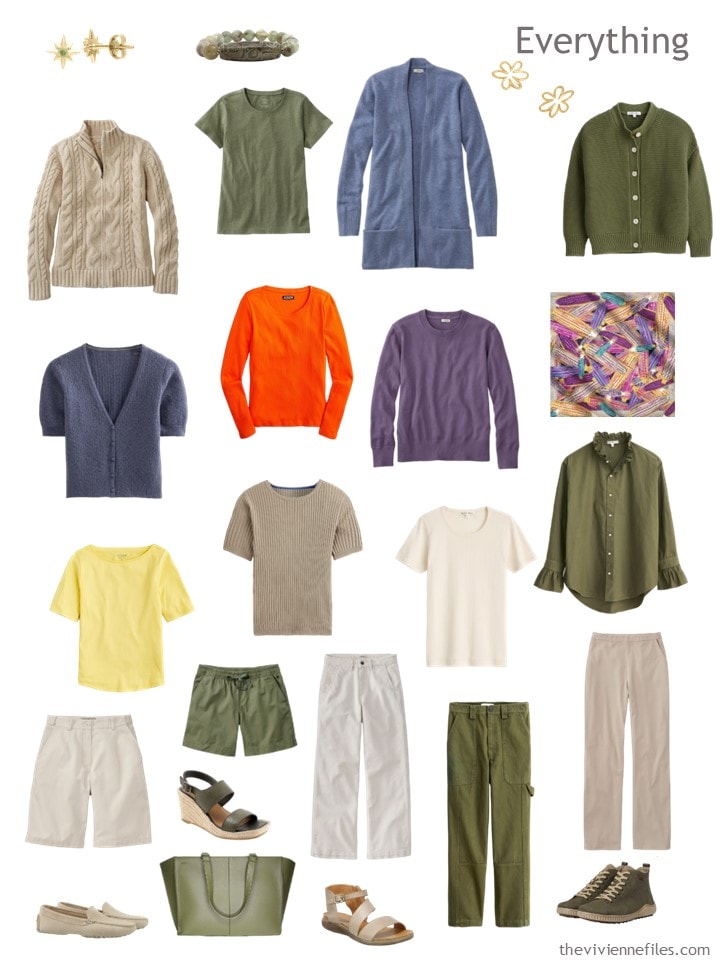 And she has a TON of options…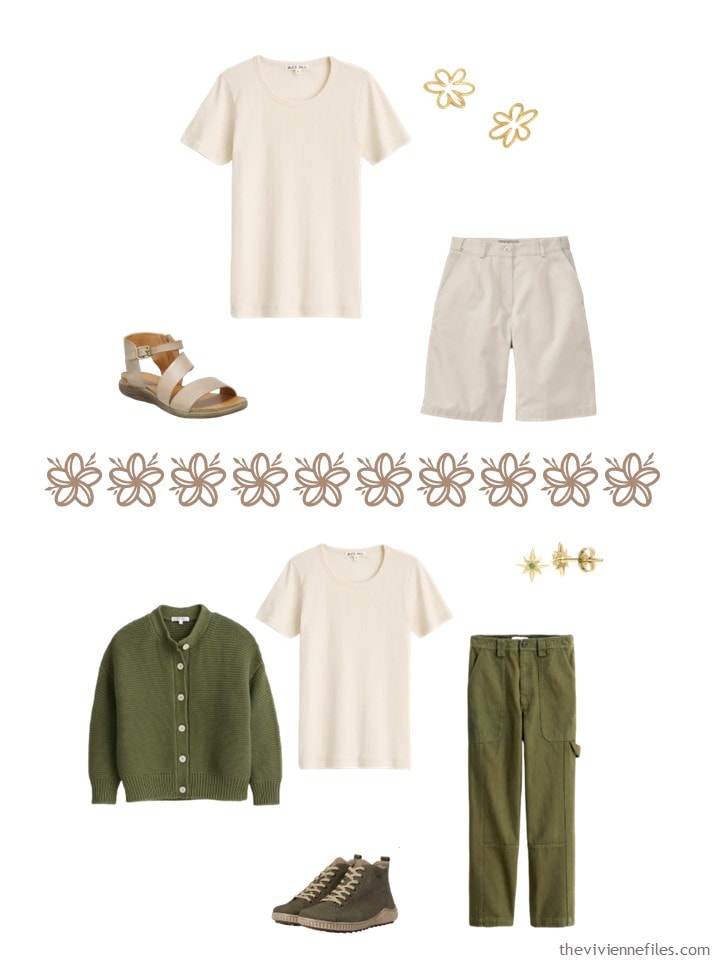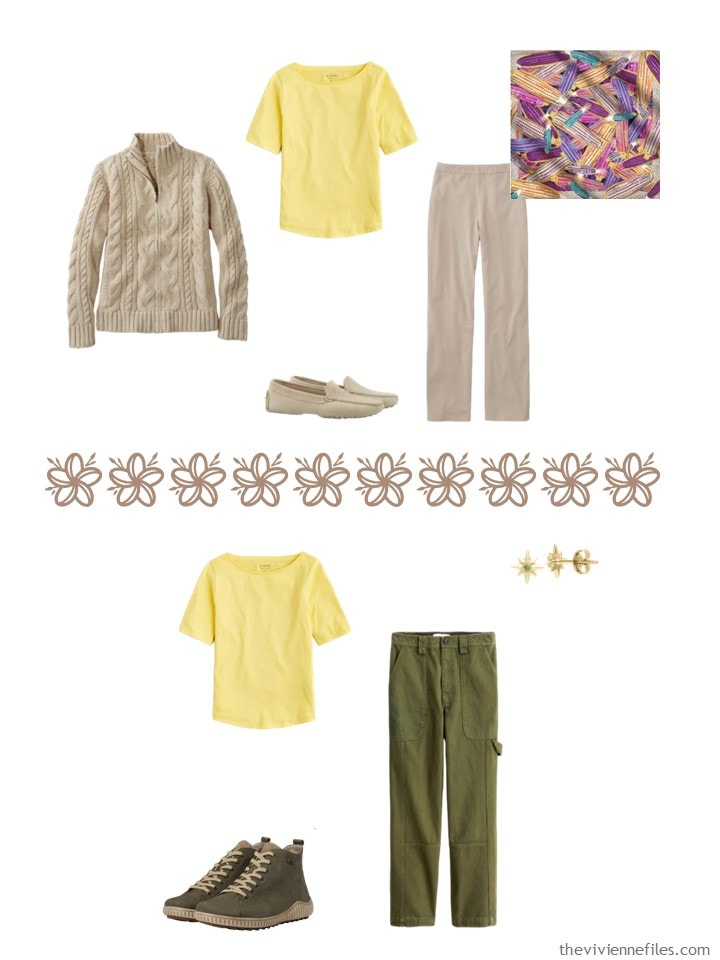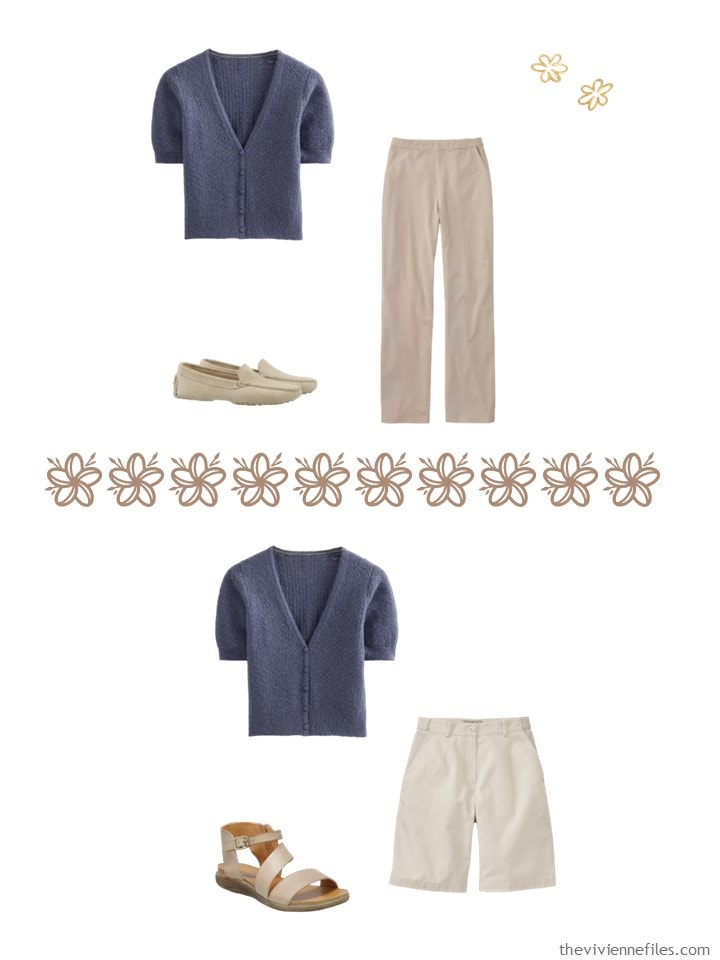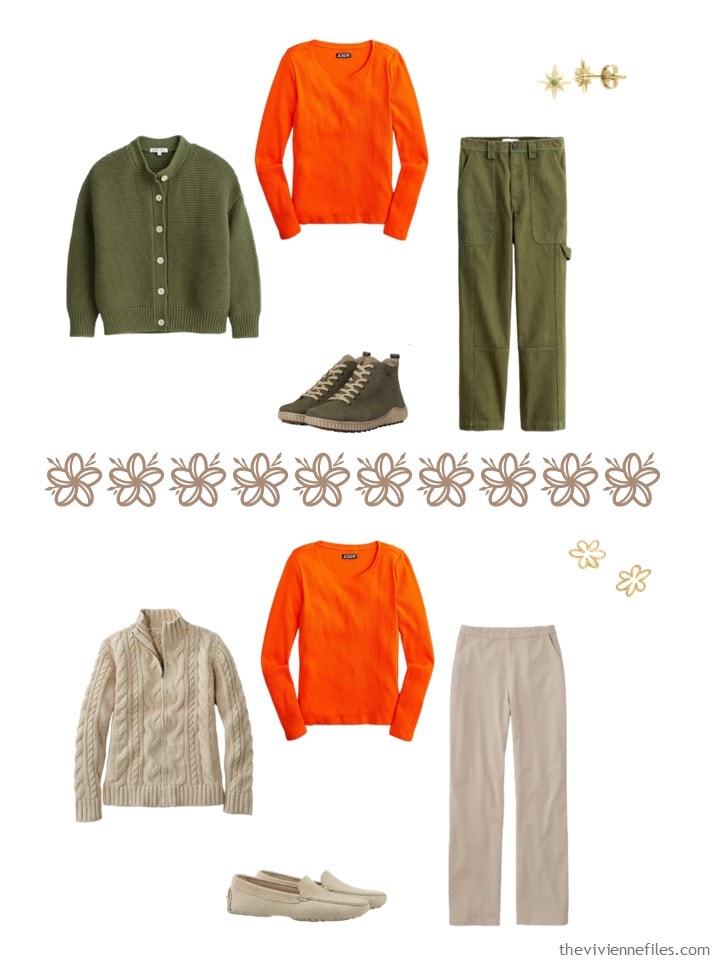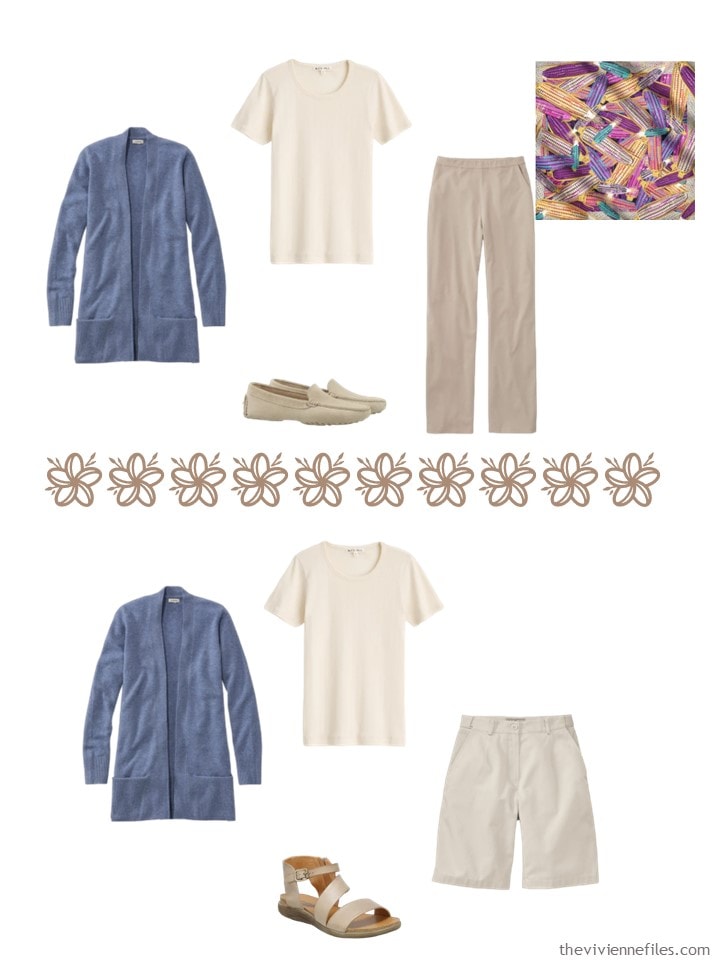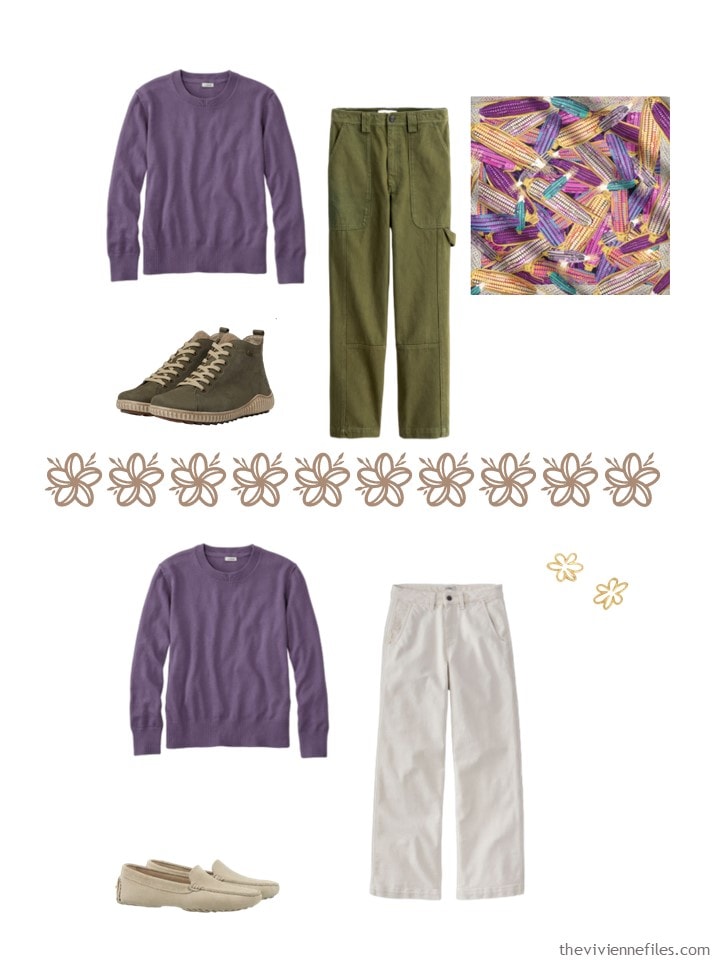 Many of us are concerned that a smaller wardrobe would be boring; I suspect that one could easily manage with 8 neutral garments and EIGHT ACCENT PIECES.
That's not boring at all!
love,
Janice
p.s. Six years ago, we started with a base of ivory and black, and (inspired by one of my FAVORITE paintings) then accented things with soft green and taupe…