March 17, 2023
This is pretty cheerful! And I always sense a feeling of the Eiffel Tower when I look at this…
So I have FOUR heroines that I'm thinking of, right now… Each of them is going to start the spring with an 8-piece core of beige – lots of linen!
And then each will channel her favorite painting to choose 8 accent garments… What colors might be chosen from our first painting?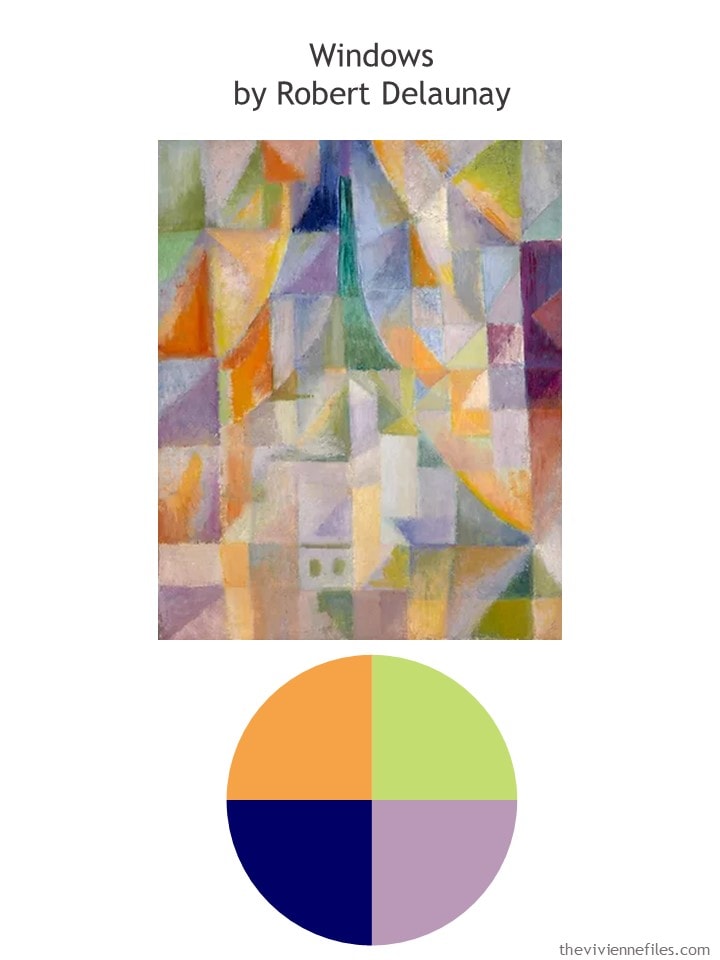 First, let's look at what our heroines are each going to use as their wardrobe base…
Frankly, if you want a handful of linen garments for this summer (and then next 10 summers, to be honest; linen lasts a long time!), now is a good time to start looking…
I'm not going to show you the various outfits possible from this 8-piece capsule wardrobe; I'm pretty confident that they're obvious! Just looking at these makes one long for warmer weather…
Let's get to the fun stuff!
Yes, the navy that she chose as 1 of her accents will certainly serve as a neutral too. You can't blame her for wanting a pair of dark shorts for sitting on the ground sometimes..
Here's how her wardrobe looks when placed in the 4 by 4 Wardrobe grid: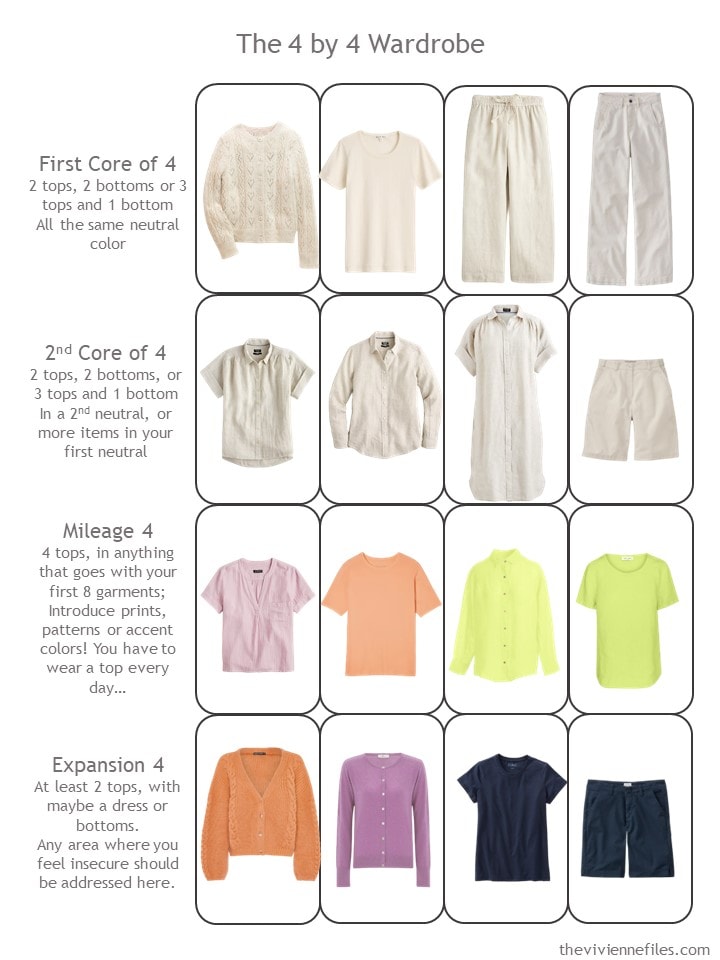 It might be more evocative, or just plain easier to picture outfits, when her wardrobe is shown in a more relaxed layout: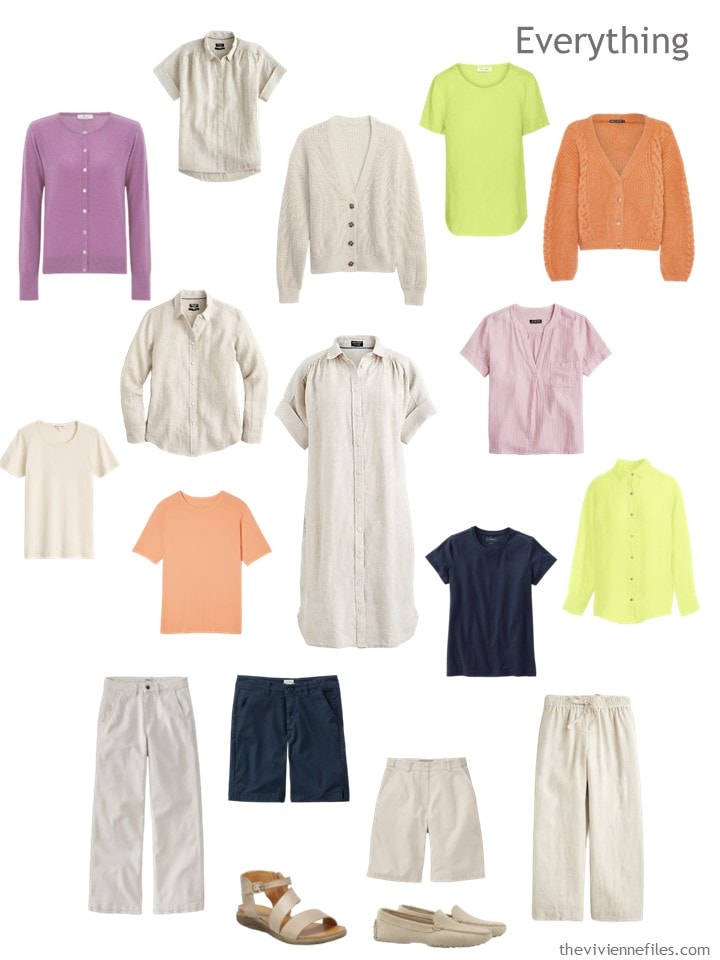 Her outfits range from simple neutrals to cheerful accent colors: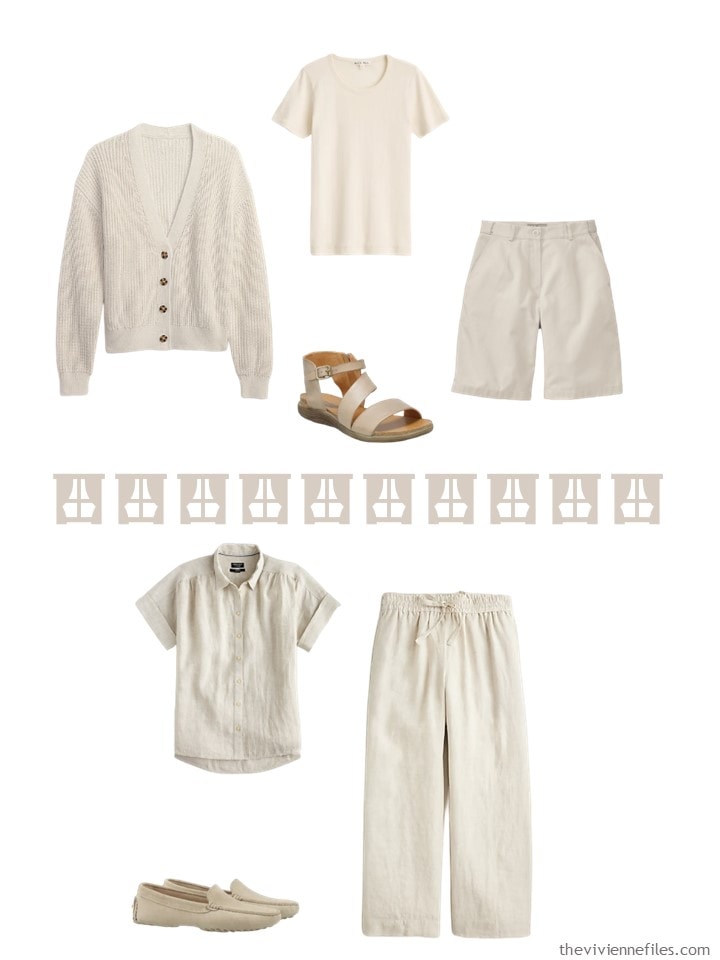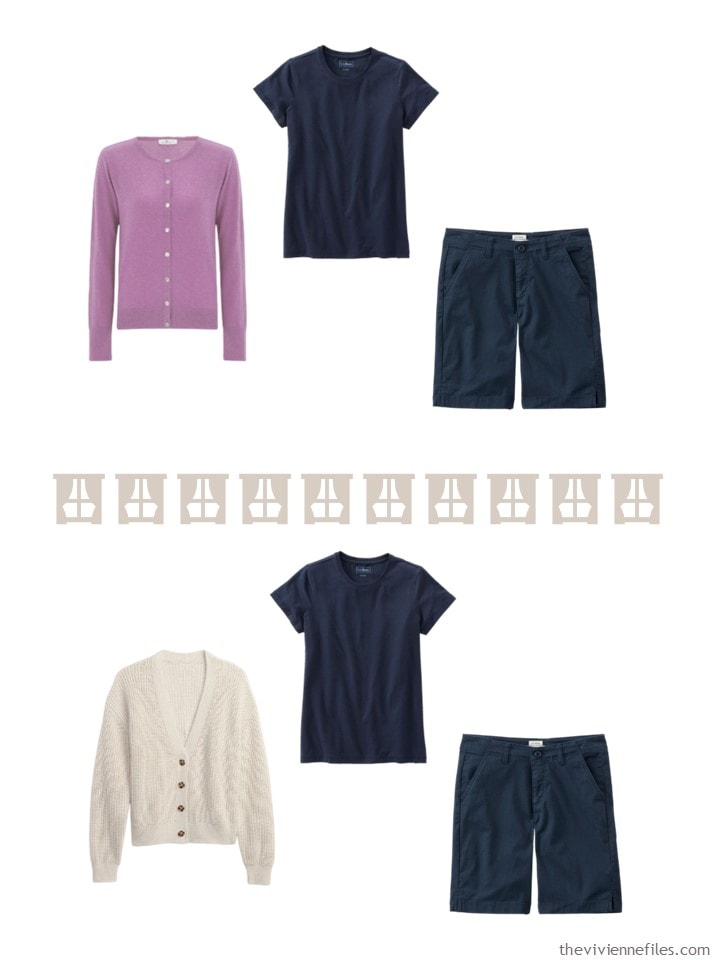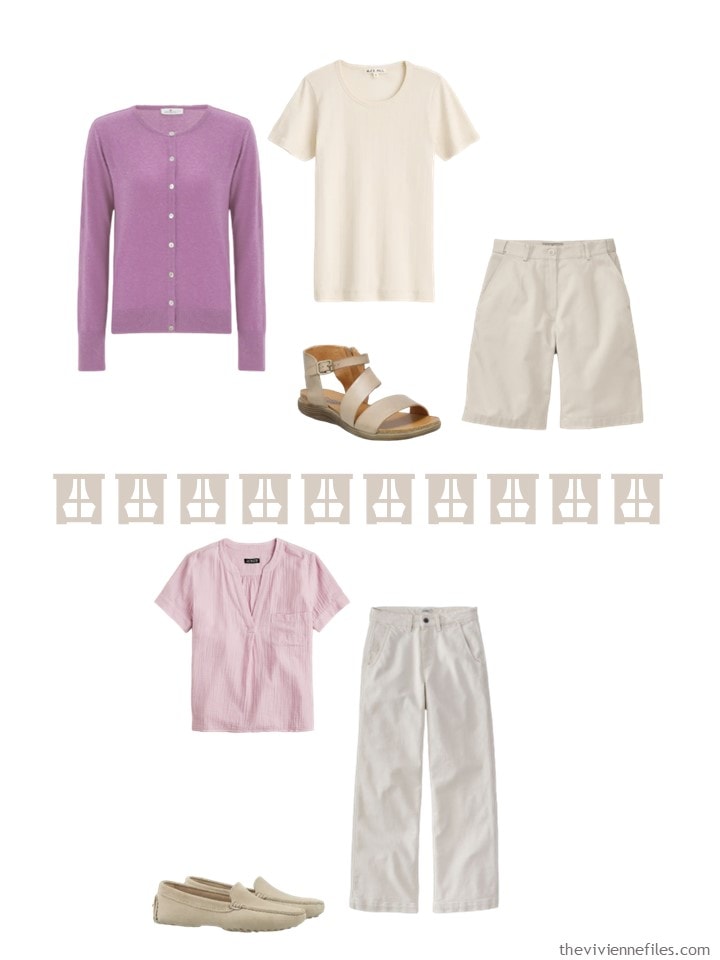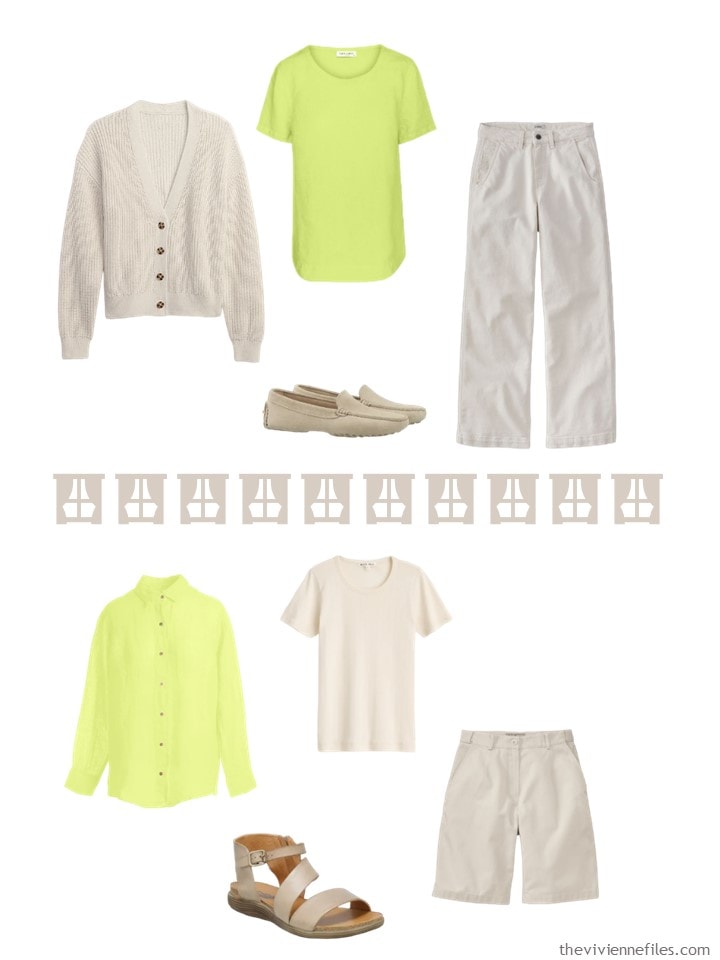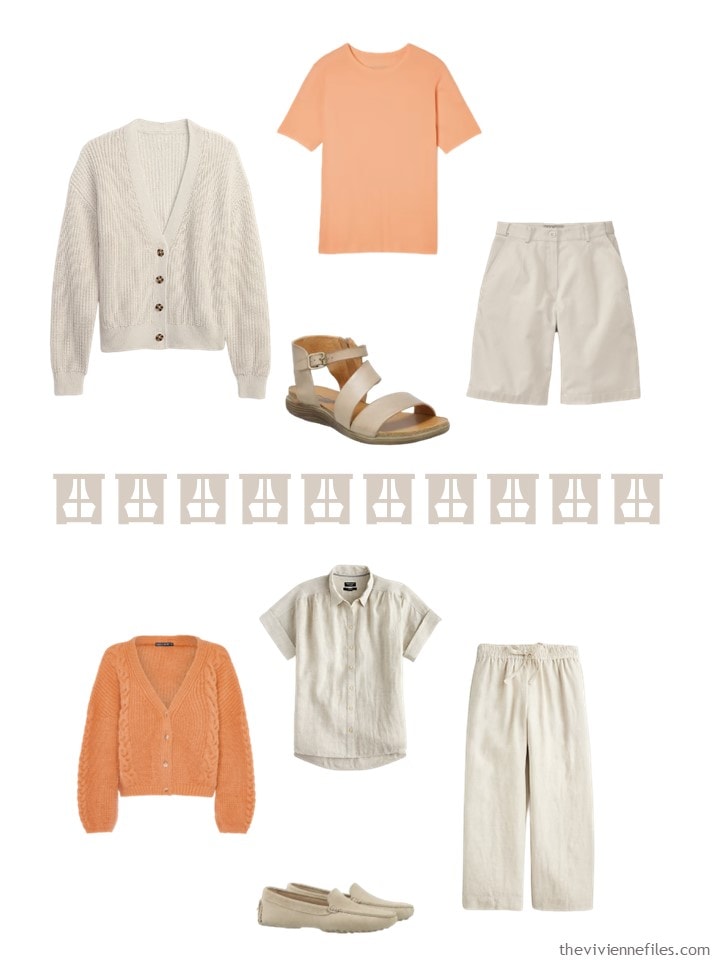 Yes, I'm going to do this THREE more times, with 3 other paintings…
love,
Janice
p.s. It was just last summer that I used another of this series of paintings as our starting point for packing for a trip to Iceland!