February 24, 2023
While the rest of us are just barely getting ready for Spring 2023, the crafty people at Pantone have already found colors that they're predicting will be BIG for Autumn/Winter 2023/24!
The first thing I noticed about these colors? Fully half of them were some variation of red! I wonder if this is really going to be popular, of it is just their assessment of the future…
Nonetheless! These colors suggest to us possibilities for a fresh accent in our wardrobes, and that is always interesting. Let's see:
What a wonderful color! But it's hard to really evaluate an entire page of things that are all the same color, so I'm going to toss in a simple navy core wardrobe, for mixing purposes…
Yes, the above might look very familiar; if you have a core wardrobe in navy, it's NOT going to change every season!
I love the way this color looks with navy; I suspect it would be lovely with beige or olive, and stunning with brown.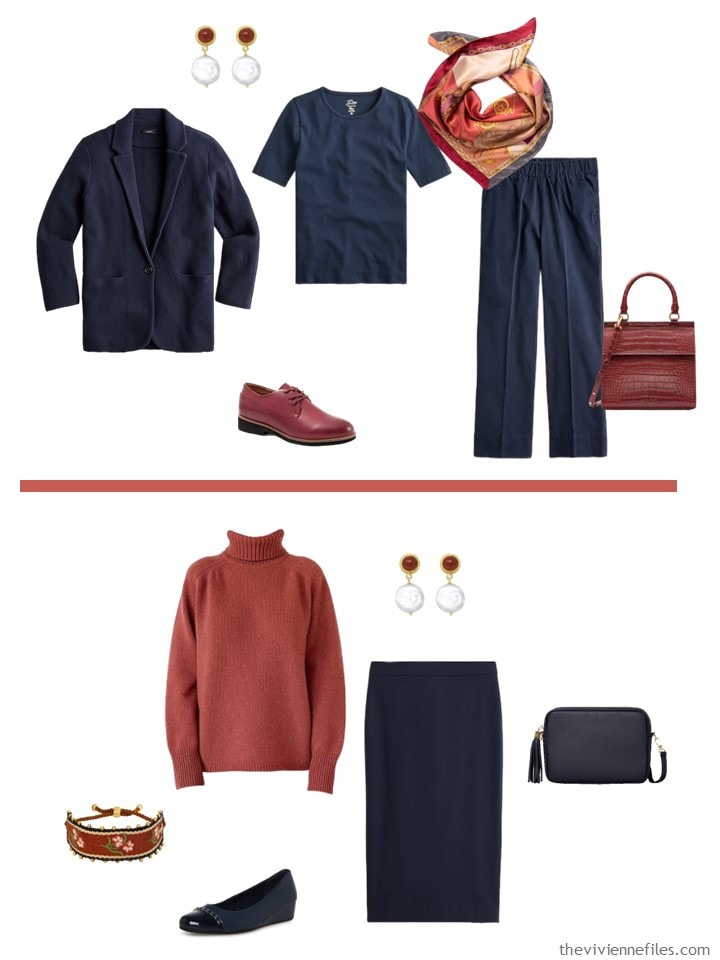 I imagine that by now we've all heard that Pantone's "Color of the Year" for 2023 is magenta. Hmm…
You KNOW this is going to be beautiful – bright and cheerful for Spring – worn with navy. Yes, these colors are meant for next fall, but I think they're lovely for right now!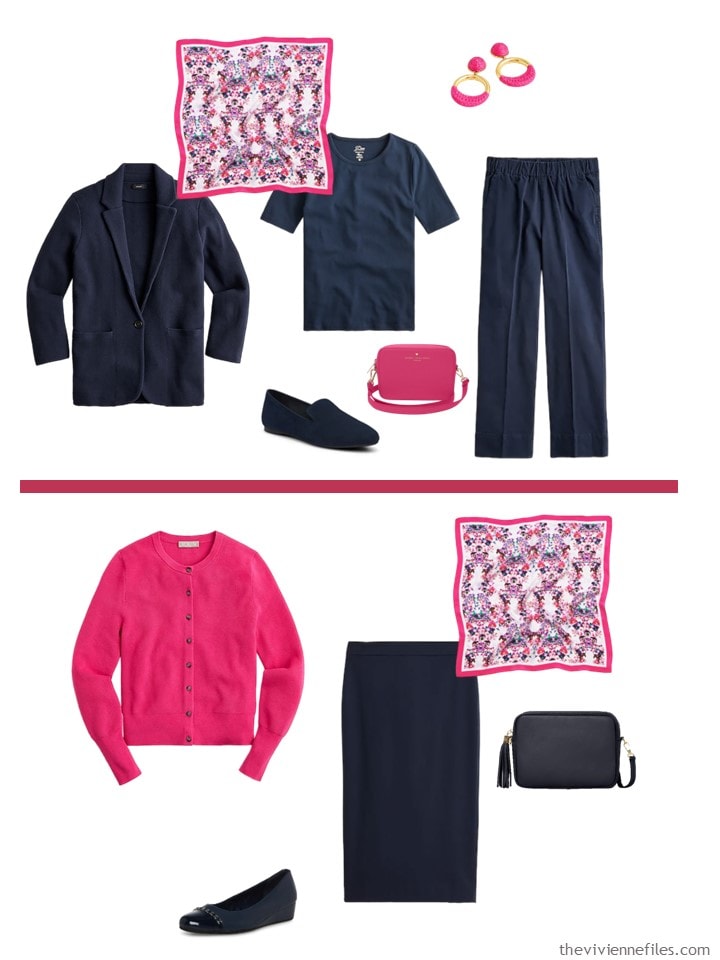 If Magenta is a little bit intense for you, maybe you'll like Rose Violet more?
This is perfect together, although I could see Rose Violet with grey, or beige, or white!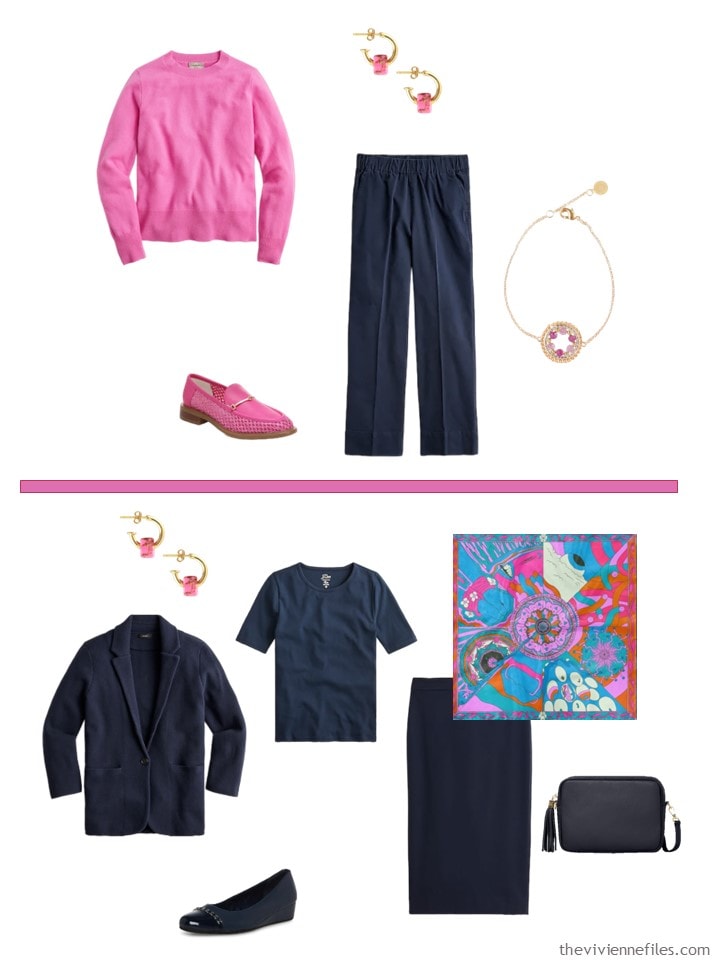 I call this next color Maroon. I don't work for Pantone, so I have to look for what retailers call the color when they describe products…
This color feel VERY like Autumn to me…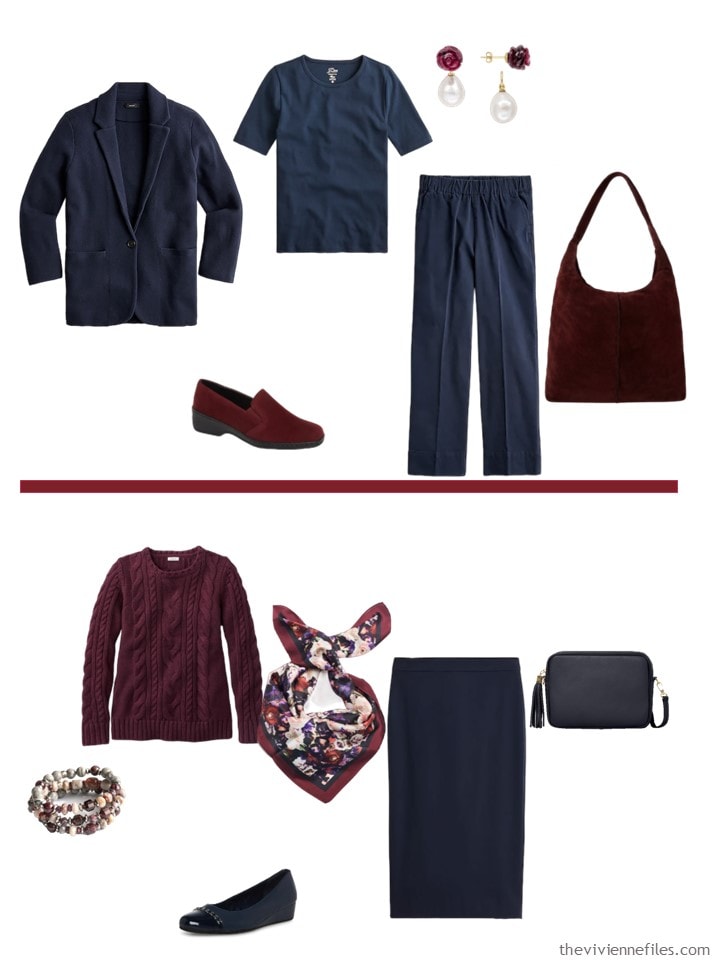 This next color is great for any time of year, if you look good in orange! I would wear this with brown, or beige, or olive…
Of course, since orange and navy are opposite each other on the color wheel, they will look good together. (at least that's what we're told…)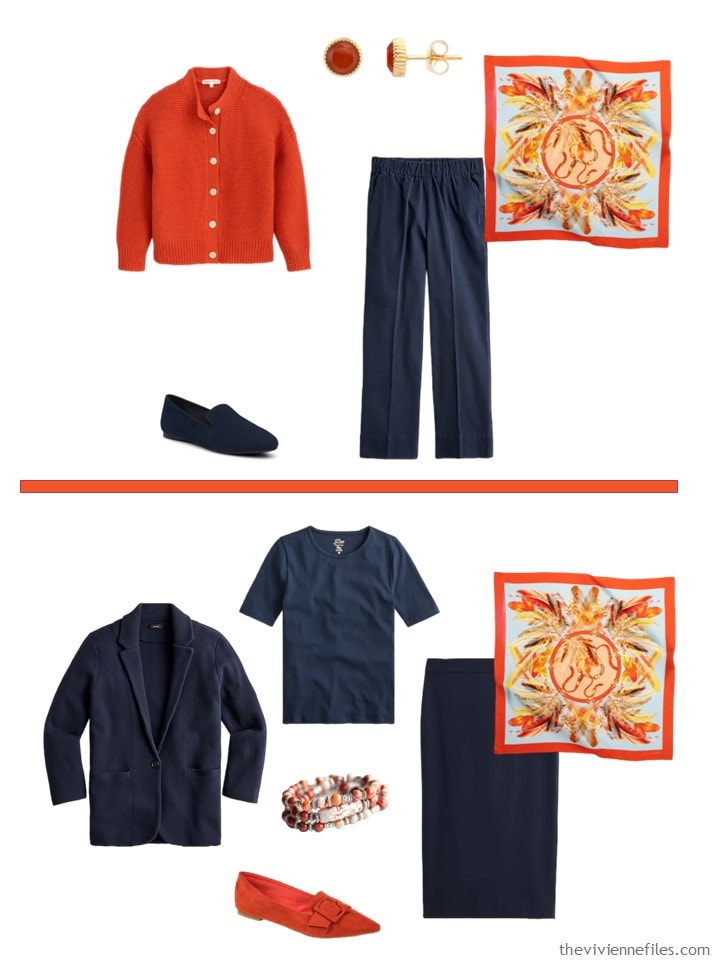 We have five more Pantone colors to style – I will probably show them with navy too. But I'm probably going to do a 3rd post with these colors, and a variety of accents…
love,
Janice
p.s. Let's flash back to December 2020, and Pantone's London fashion week color from them. They look SO DATED (said no person ever)...