February 26, 2023
We were out and about a bit this week – I don't have a lot of opportunities to dress up!
The only really "snazzy" outfit that I wore was the following, which I wore for a lengthy test to determine that I am NOT allergic to aspirin! My arthritis is grateful…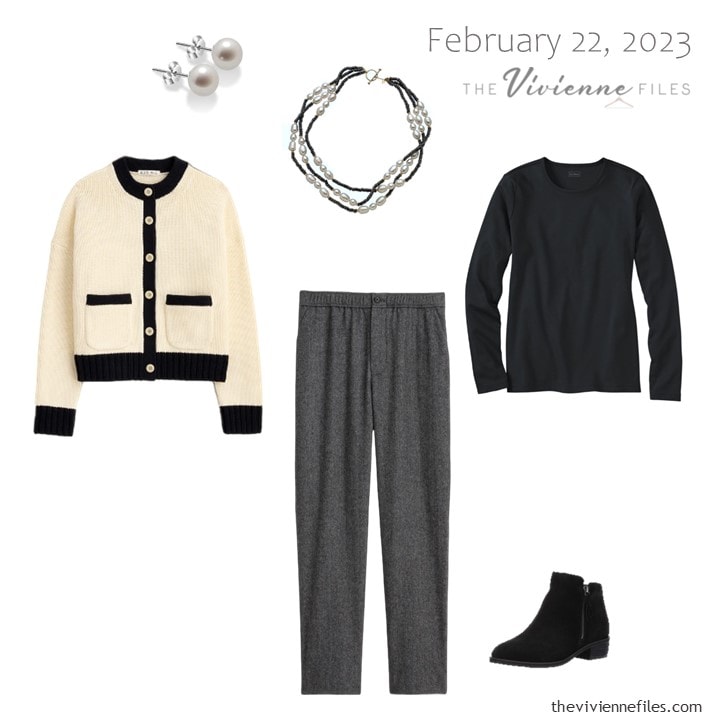 I've been asked about my 4 Objects blazer – WELL…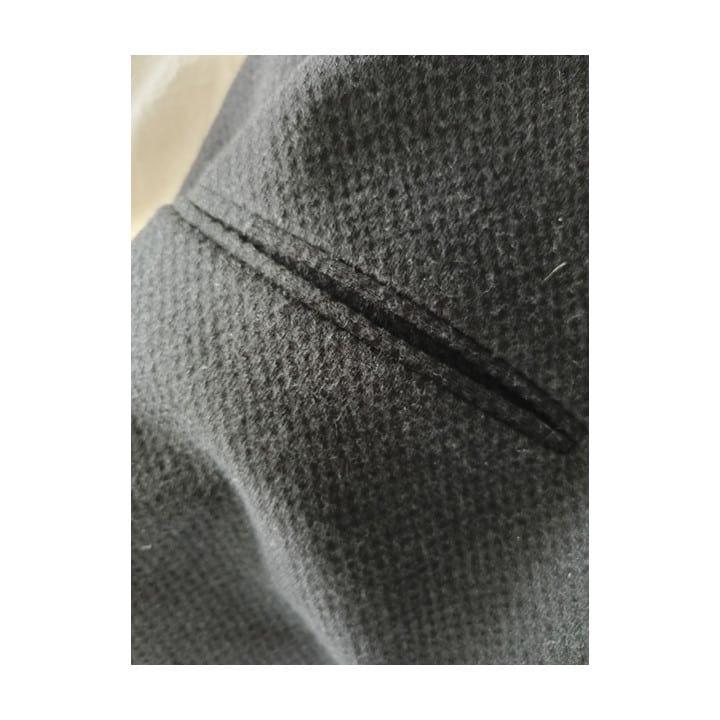 This is a detail of the fabric, and of one of the lovely front welt pockets…
When I first unpacked my blazer, the first thing that I noticed is that the garment is three-dimensional! It doesn't just lay flat when you put it down – the armholes have dimension, as does the collar!
And this is the inside front breast pocket, which was turned out like this when my blazer arrived: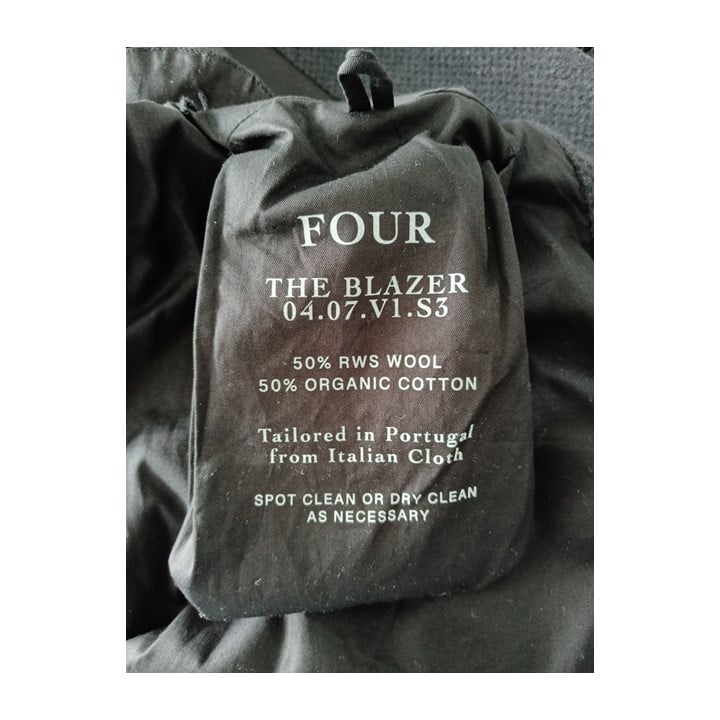 the pocket lining isn't faded in the middle – it's the photograph!
All of the details have been addressed – the blazer is partly lined, with a supplemental lining under the armpits. THAT is a handy detail: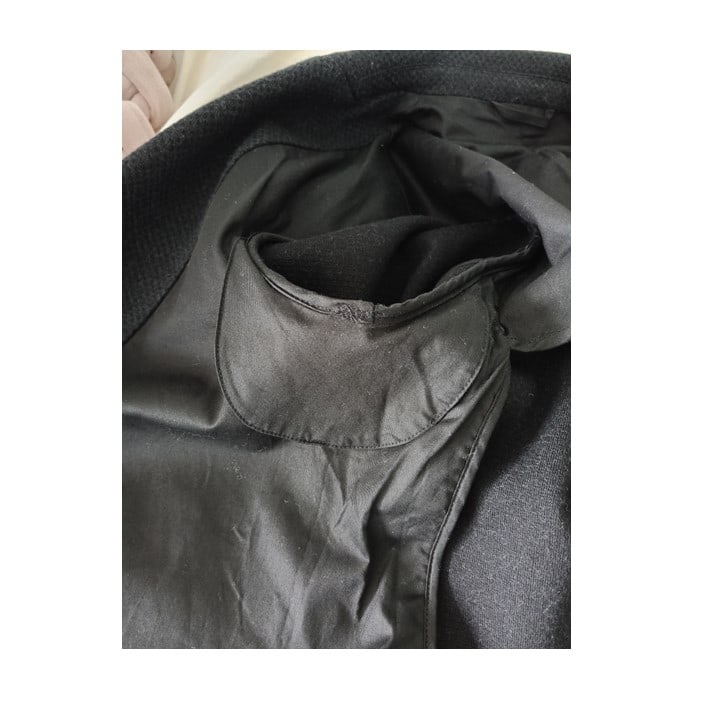 This wouldn't be the least expensive garment you've ever purchased, but I think that this blazer is so well made, of such lovely fabric, that I expect to be wearing mine for (literally) the rest of my life.
That's a good value!
love,
Janice