February 27, 2023
Let's spend some time with the other 5 colors that Pantone identified as "important" for Autumn/Winter 2023/24…
yes, I would definitely put a brooch over the logo on this cardigan; I just couldn't resist this, because the color is so perfect!
Of course, this color is lovely with navy: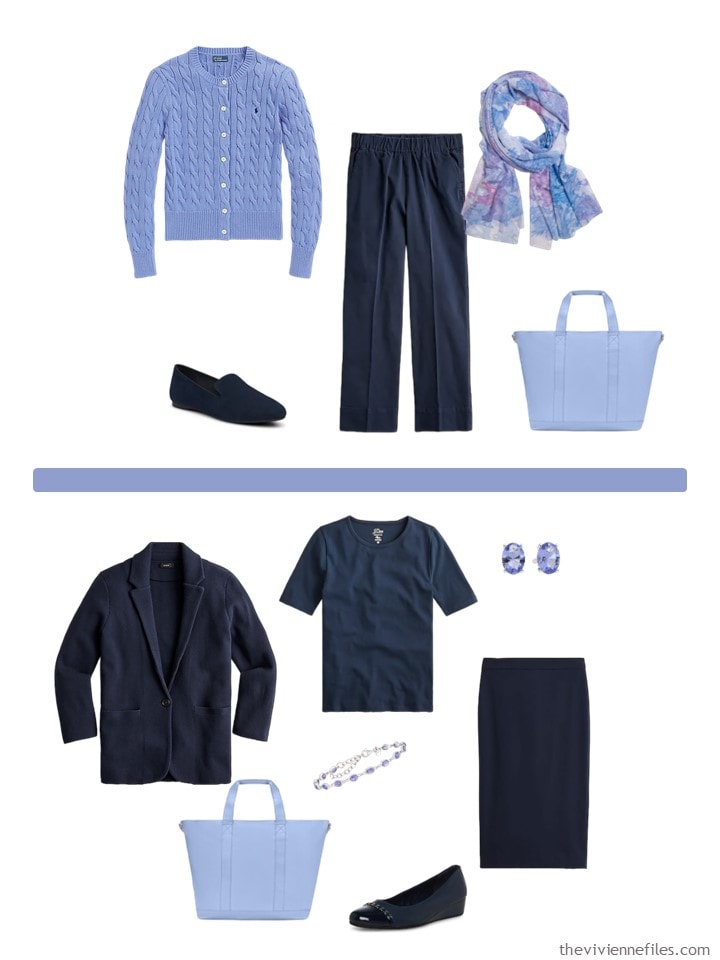 I think I could have found a better name for this shade of green, but they never ask my opinion!
I'm not sure about this with navy – I think I will pull together a beige core wardrobe next week and try all of the colors with it…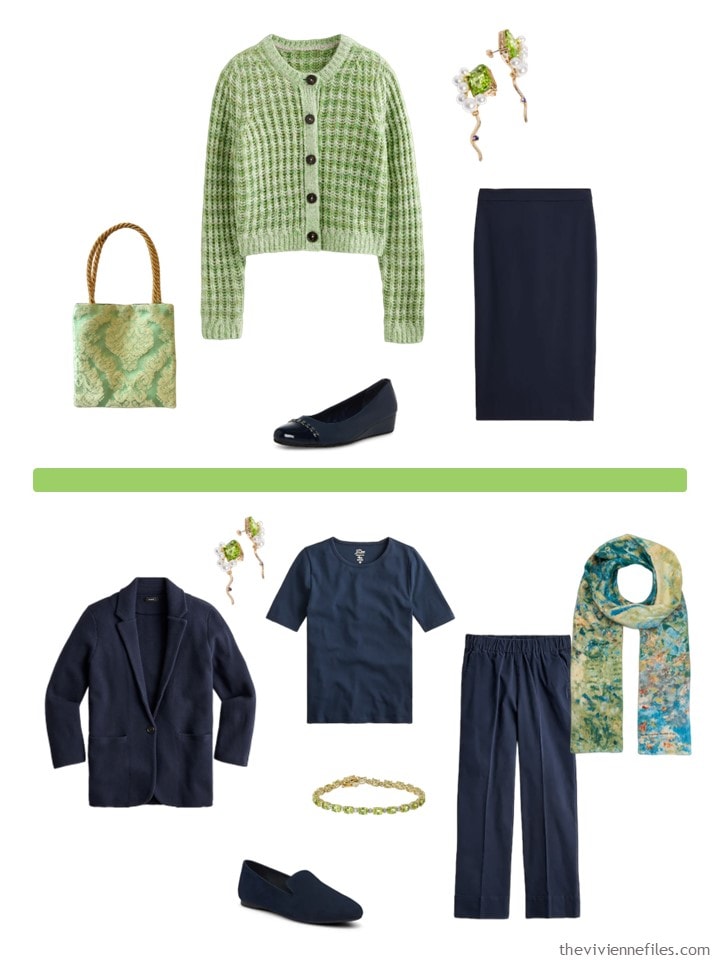 I love this color!
And I love it with navy; navy is a great neutral!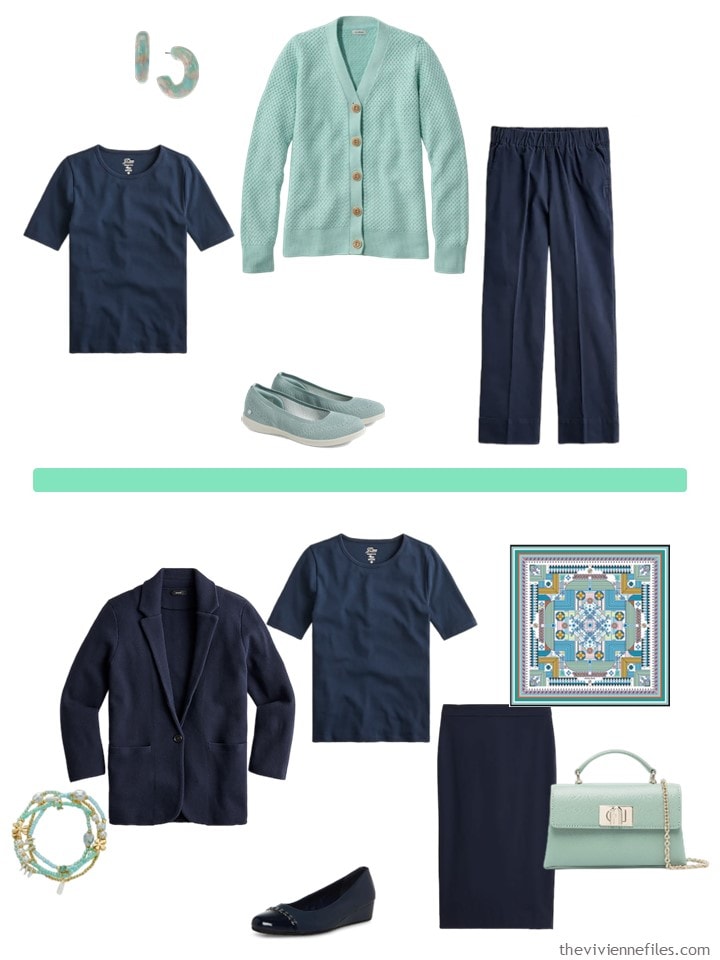 I think Pantone almost always include some shade of blush peach/pink. It's a pretty versatile accent color, so if you like it, take advantage!
This is great with navy – I bet it would be lovely with grey too.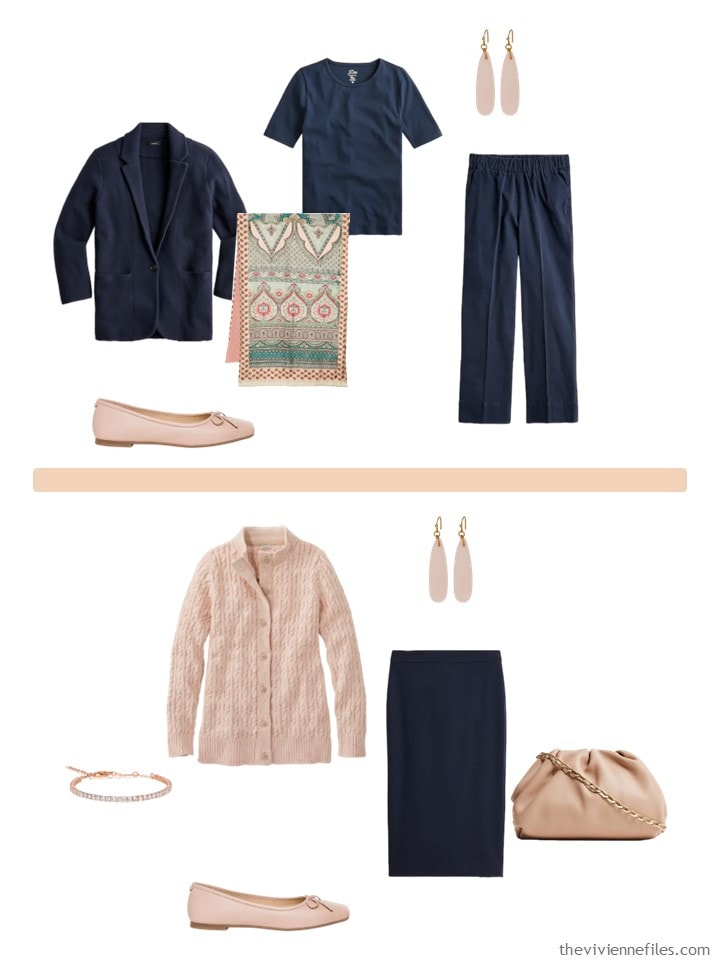 I've probably written this about a hundred times, but if you look good in yellow – WEAR IT! Many of us look 3 days past death when we wear yellow, although we admire it on others.
These are great together…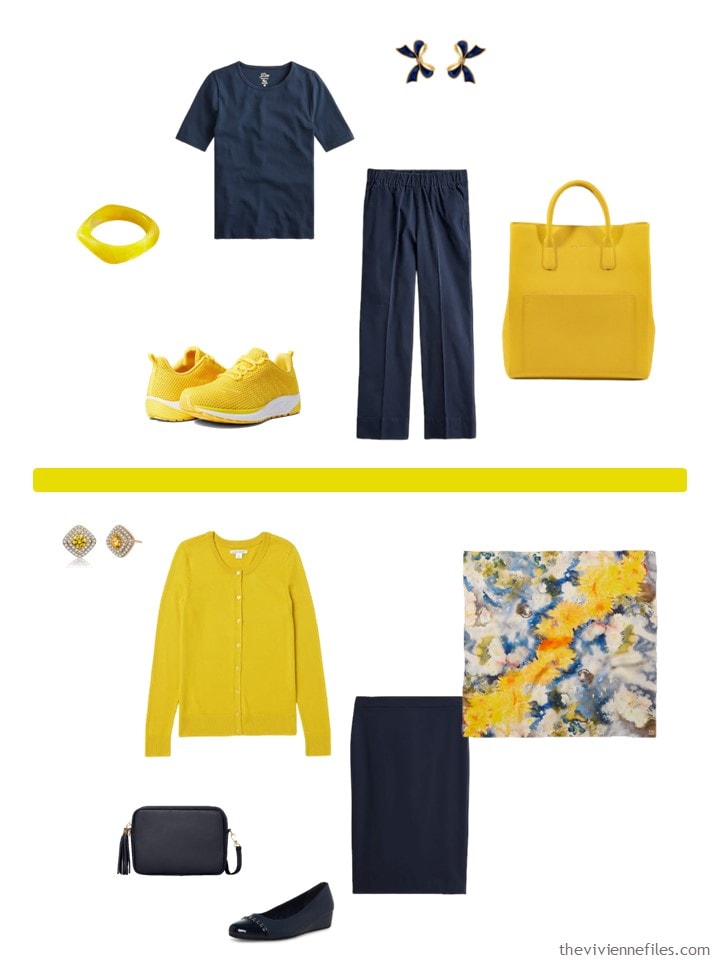 Just to remind us – this is the navy Core Wardrobe that I've used here. Having these 8 pieces can make your life much easier!
So I want to look at all 10 colors with beige – maybe with some other neutral?
love,
Janice
p.s. Two years ago (more or less!), we looked at some other colors… They all are beautiful in their own way, and one can always be inspired by them… And do we all remember fabric face masks!!!!