December 21, 2020
Pantone gifted us with 10 more "new" colors for the 2021 London Fashion Week! Actually, we've seen Illuminating yellow before, but the rest of these are new names for lovely colors that have existed since we first had rods and cones in our eyes…
Their colors for 2021 are Illuminating Yellow and Ultimate Gray, which made me laugh; back in about 1998 or so, I worked at an ad agency that unveil their new logo in the very edgy colors of yellow and grey!
The more things change, eh?
So if you're in the mood for a gift to brighten up your wardrobe, I've got a few suggestions!
First is an elusive but really lovely cool pink – almost lavender…
This might not be the easiest shade of green to wear, but I'm sure there are men and women who look lovely wearing it! Good for them, right?
Ah, a beautiful muted purple! I could grow to love this color:
For those who can wear orange, we've got a nice softened shade here…
Beach glass comes in all sorts of colors, but this seems to be the shade that everyone has settled on for the name – I think it's lovely, and such a change from most "wintery" colors!
It's interesting to me that this color is so close to the other orange-ish shade above; clearly someone at Pantone sees a future for these colors! I love how warm and bright they feel on these short "almost 1st day of Winter" days…
These shades of blue drive me NUTS! They're painfully difficult to find, since I try to come as close as I can to the exact Pantone color. But this is lovely, and the scarf is deliciously complex…
Not brown, not rust, not quite burgundy… Such a lovely color! Talbots calls it rosewood, and who am I to argue? And if you prefer a rectangular scarf, they have one….
This umbrella might be the single best thing I've ever shown on The Vivienne Files! Who wouldn't want a bright sunshine color on a rainy day?
This color feels like summer to me, which is a really good reason to wear it in December! (January… February… March…)
In addition to the 10 accent colors that Pantone announced, they also gave us 5 neutrals! These are all relatively standard accent colors, albeit some of them can be difficult to find. But that color Polar Night? Not black, not navy blue, not something I want to fight with! I feel that – if I found a sweater (for example) in this color, it would look blue next to black, and black next to blue.
I'll stick to either navy or black – mixing them feels like a difficult maneuver to me!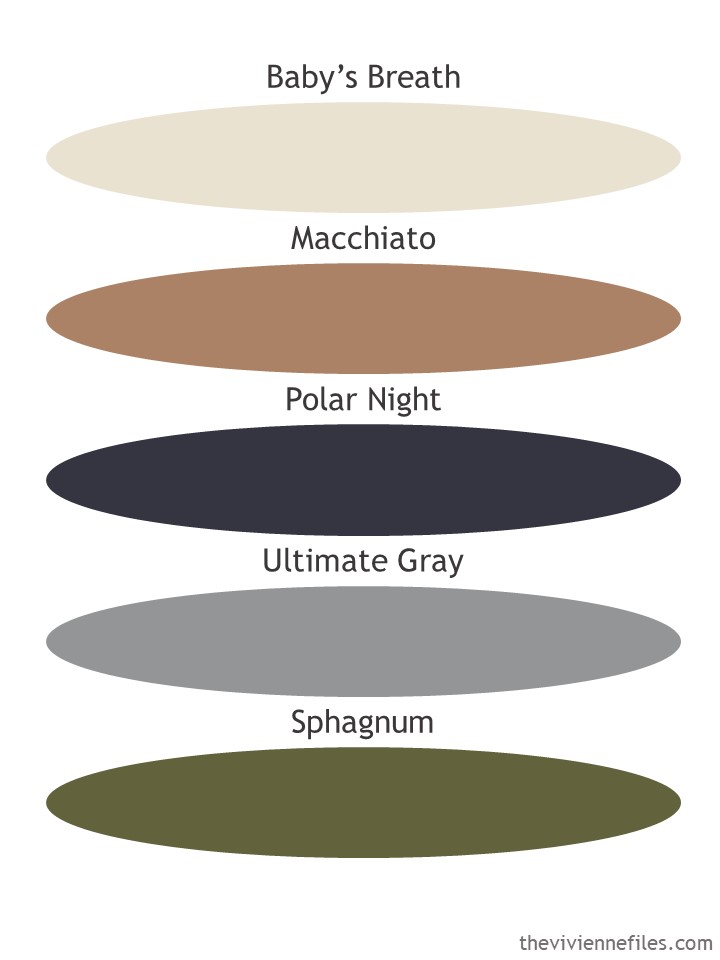 I cheerfully confess that if I were treating myself to accessories right now, Purple Rose would be showing up in my home!
What's your favorite?
love,
Janice
p.s. Nine years ago, when I worked on Michigan Avenue and saw a bajillion women a day, I shared with you 2 brown coat and pant outfits, accented with blue.