May 30, 2022
This is the painting that inspired our heroine: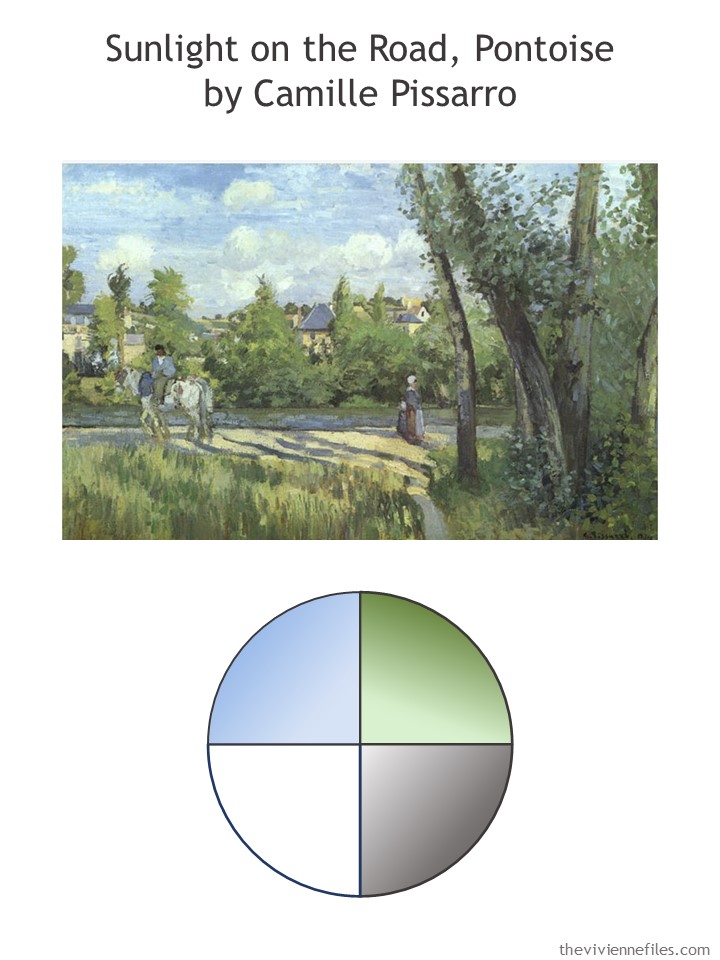 And this is the wardrobe that she assembled for the upcoming summer months; she lives in a nice mild climate…
Of course she needs accessories! Most women will at least want some shoes, and I suspect that most of us also like a couple of pieces of jewelry, a bag, and possibly a scarf or two…
But there are no rules – if you really AREN'T a jewelry person, or a scarf person, don't force yourself to be someone you're not. There's nothing at all elegant or beautiful about being untrue to yourself!
For the sake of fun, maybe our heroine is going to use this template as a guideline for her summer accessories: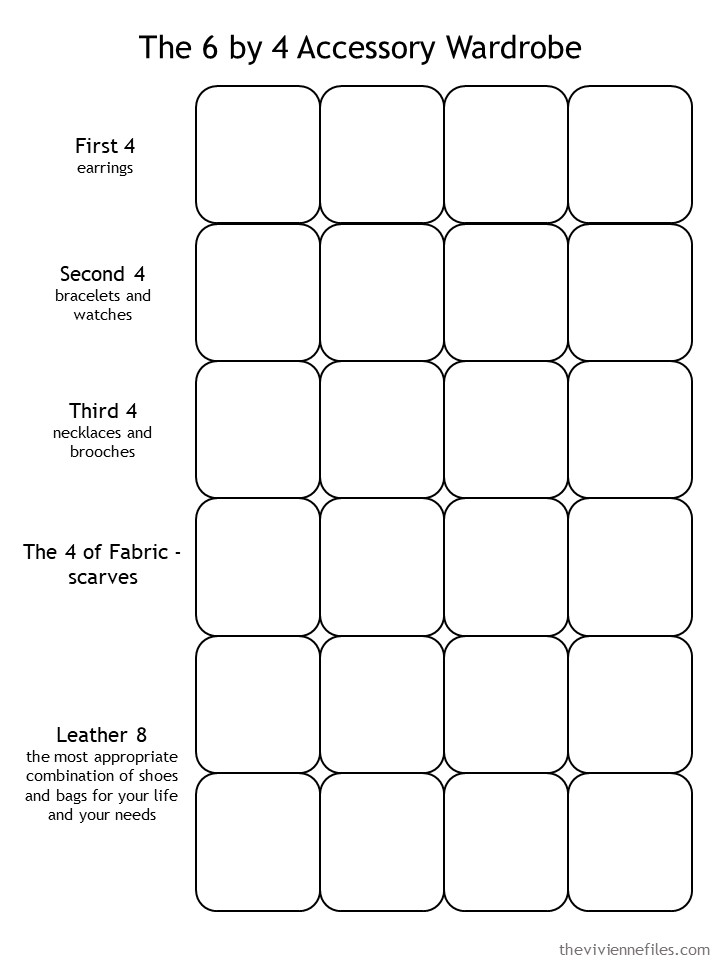 Where does one start? Our heroine decides that she will look at all of the outfits that she assembled earlier, and accessorize each of them, until she feels like she has everything she needs.
Her first outfit is quite neutral, but beautiful earrings and a really interesting bag will make it more interesting…
Her 2nd outfit is very summery, so she treat herself to the perfect sandals, as well as some lovely jewelry:
Her 3rd outfit is going to be perfect for hiking, so she gets some appropriate shoes, and a watch. And why not some pretty earrings with a nature theme?
Another outfit that's ideal for being outdoors – maybe a pair of truly waterproof boots, and a cozy scarf, are sensible:
Her next outfit can span a day that goes from cool, to warm, and then back to cool! Another scarf could be very useful…
When she wears her "cloudy sky" sweatshirt, it might be fun to wear sun-inspired jewelry! And a sky-blue wristlet will be a fun way to carry the necessities…
Her next outfit is for the warmest days that she encounters – espadrilles are perfect! And everybody might use a big tote from time to time:
Another outfit that will be wearable through a day of changing temperatures, and she now has all of the accessories that she needs!
Just because she's wearing jeans doesn't mean that her accessories can't be lovely…
Her last outfit! Why not take advantage of the lovely green, and add some leafy details?
Her adherence to the details of the template was… shaky. But she has lots of lovely accessories now, and that's the real point of this exercise: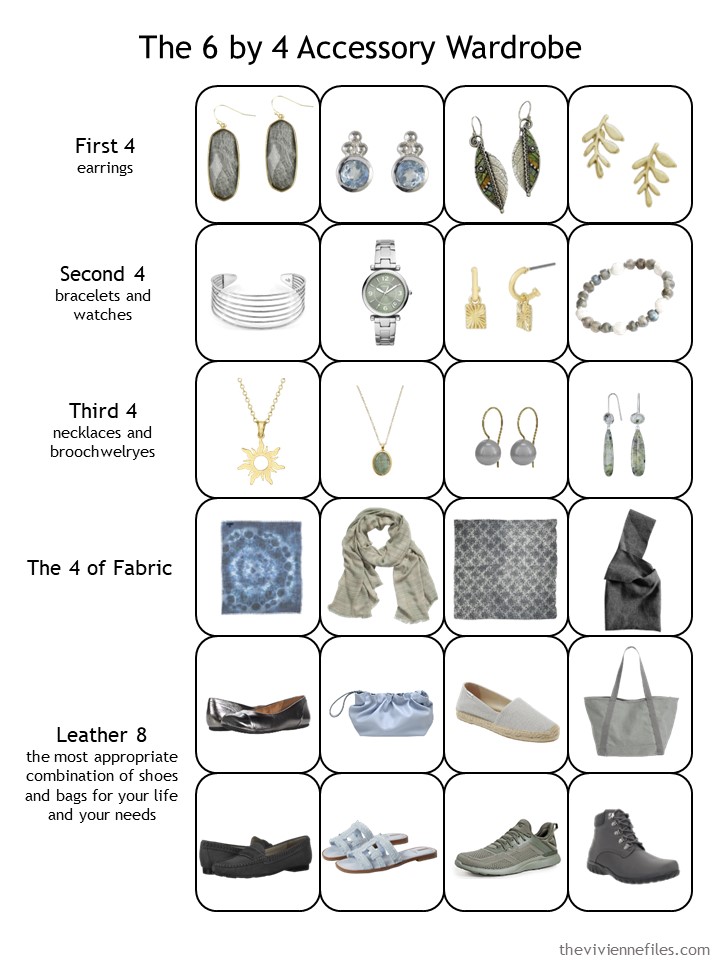 I think that her wardrobe looks a ton more interesting and complete with accessories – what do you think?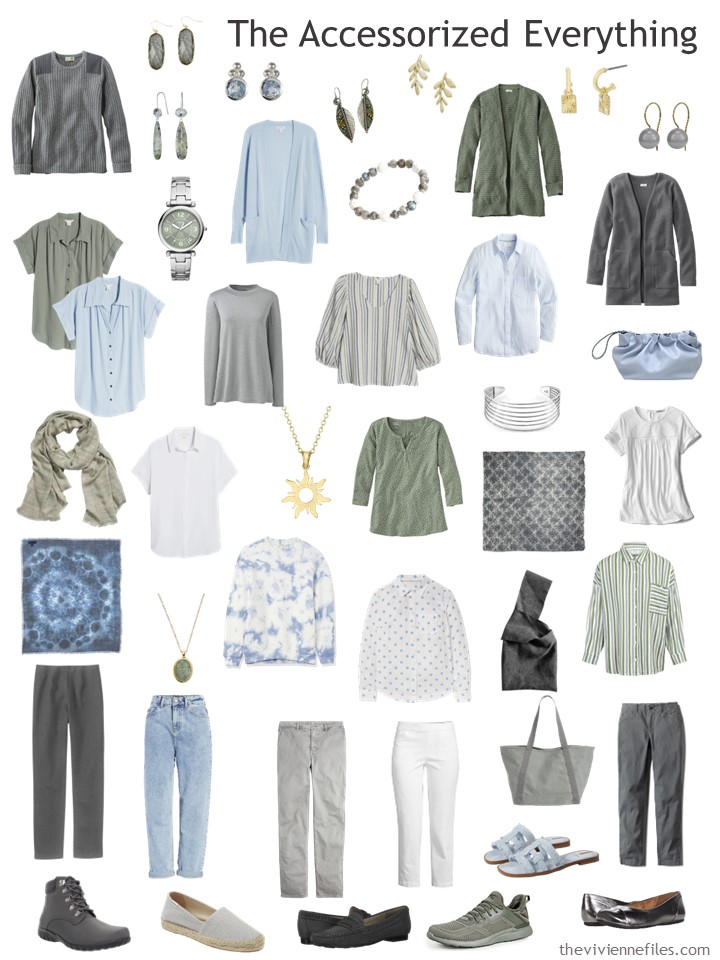 I think the ratio of at least 1 accessory : 1 garment is a pretty good one, although I suspect that my wardrobe probably has TONS MORE accessories than clothes…
What about you?
love,
Janice
p.s. Three years ago, our heroine was headed somewhere for some sun, with a wardrobe of khaki and pink…