May 25, 2022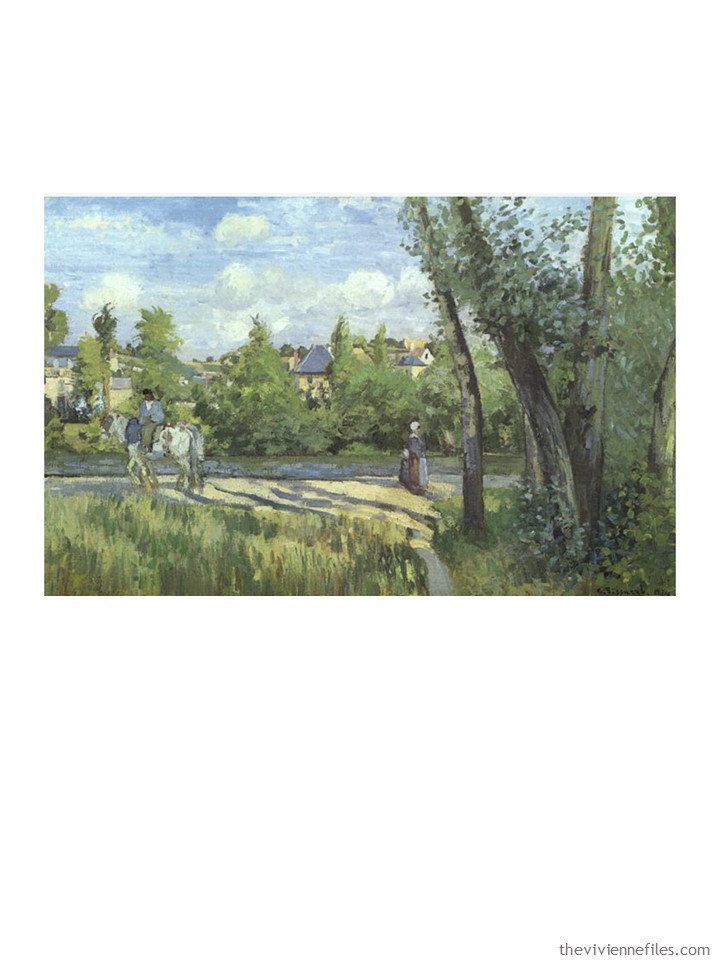 Self-Care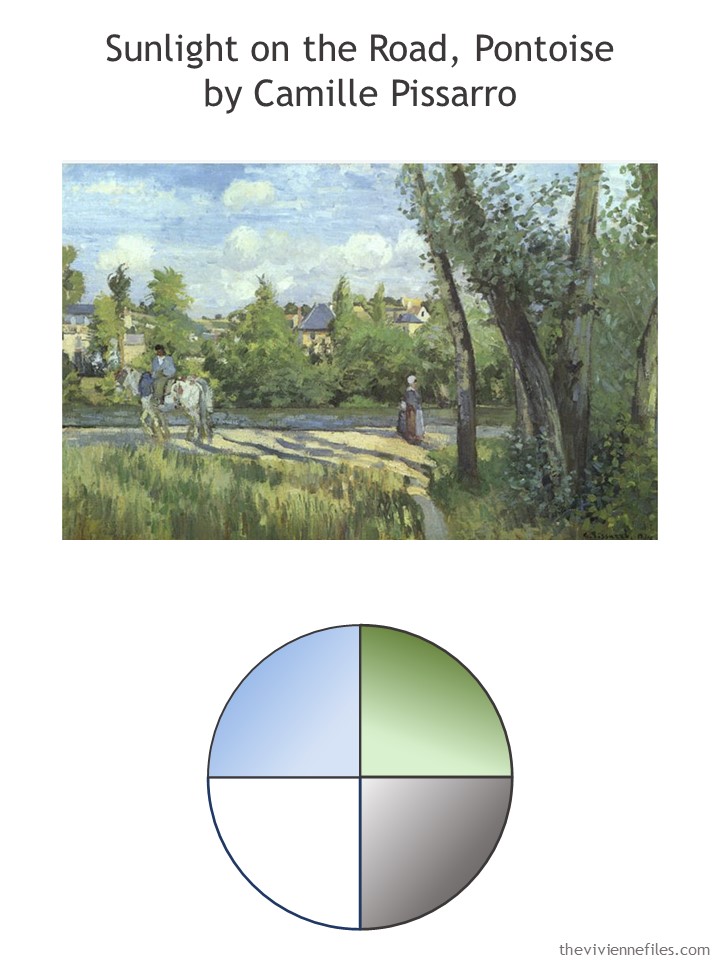 The medication changed her body. She's bigger now. But she's also better!
Now she needs a new wardrobe for the next few months; this is her plan: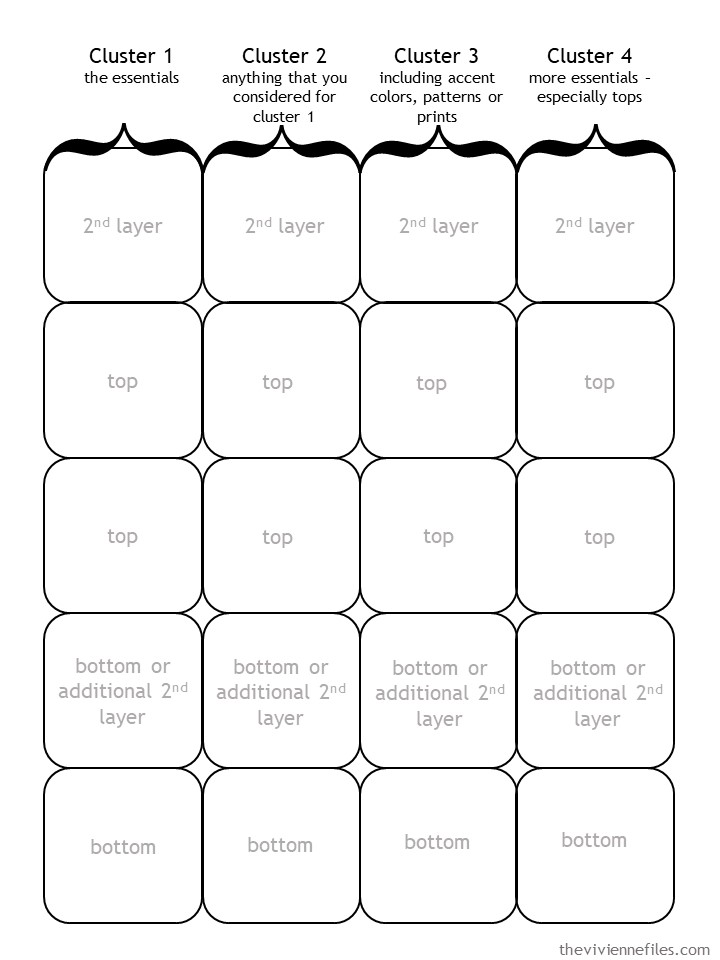 She lives in a lovely part of the world, with a VERY temperate climate; it rarely gets below 29 degree F in the winter, and seldom above the mid-70s in the summer! Sounds like heaven to me…
Like all wise women, she start with her dark neutral, in basic but not boring pieces that can be worn and worn and worn…
Lovely light blue – a soft color like the sky full of clouds…
Green pants in the shade she envisioned were hard to find, so she just got another pair of grey pants! Why not…
And green… muted and beautiful…
Our heroine stops for a moment of reflection and assessment; so far, so good!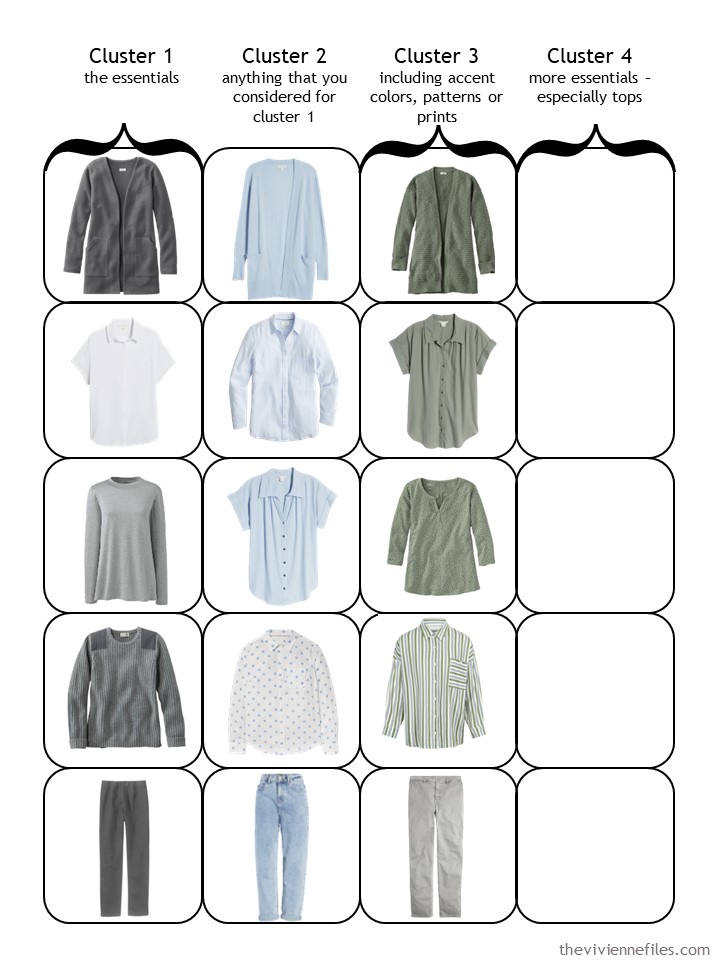 So for her last garments, she ensures that she has enough sturdy pants, and also a pair of "hot" weather pants.
A "sky full of clouds" sweatshirt can't be resisted…
A pretty white top? Why not?
And a linen top that has all of her favorite colors in the stripes finishes off her summer wardrobe:
THIS wardrobe hangs together really nicely: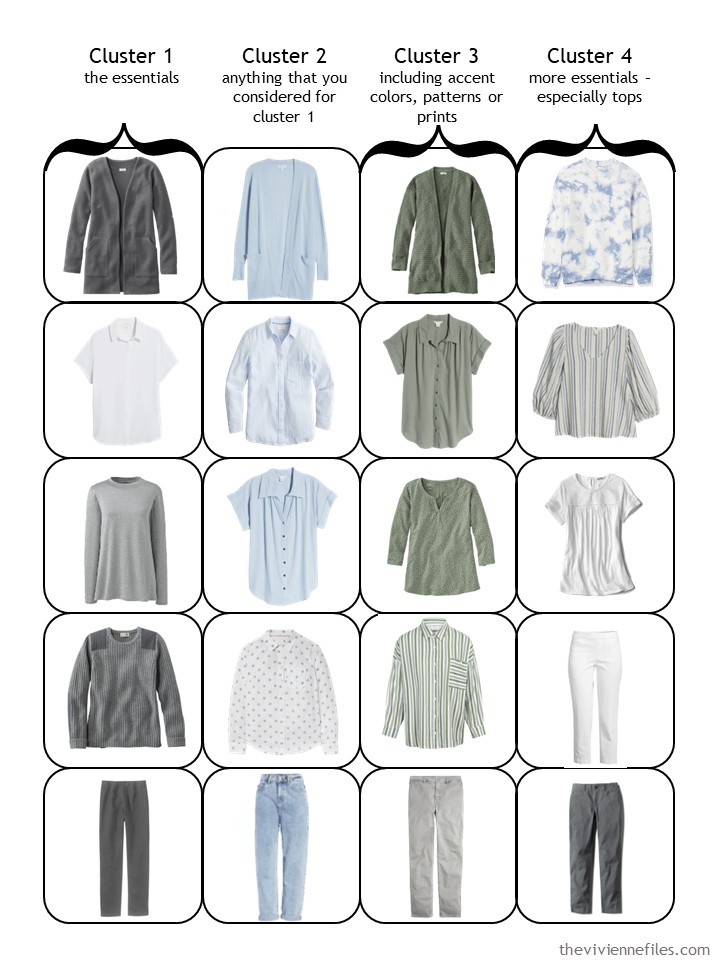 As much as a tidy template is great for making plans, it's MUCH more fun to see a wardrobe spread out on a bed, a clothes rack, or a digital page!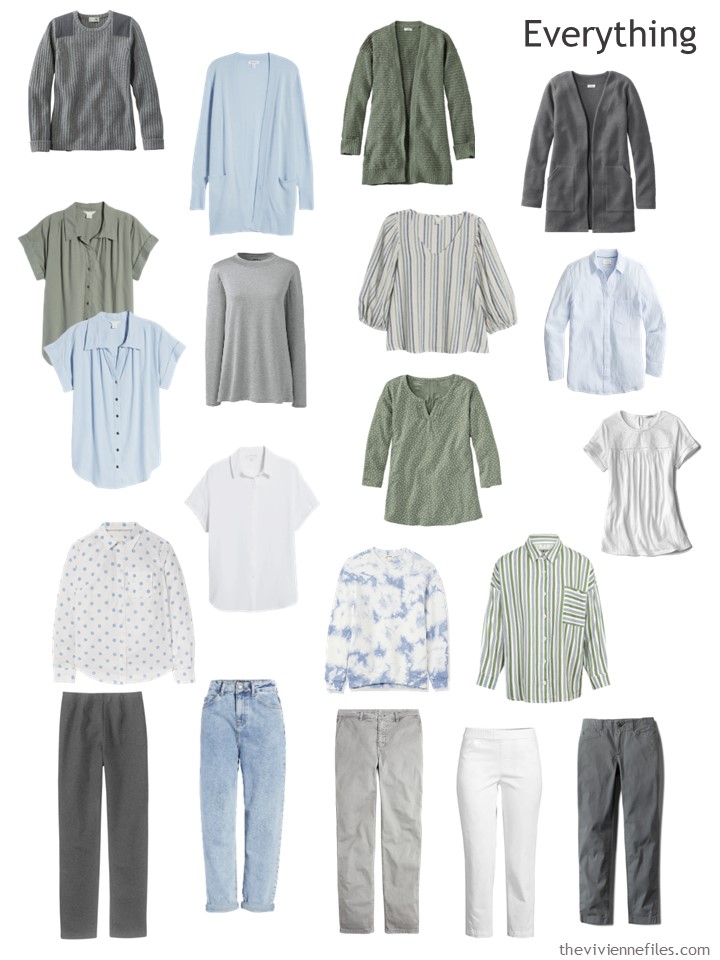 You don't have to be a blog writer (ahem!) to see the possibilities in this collection of clothes! Let's look at some of her possibilities: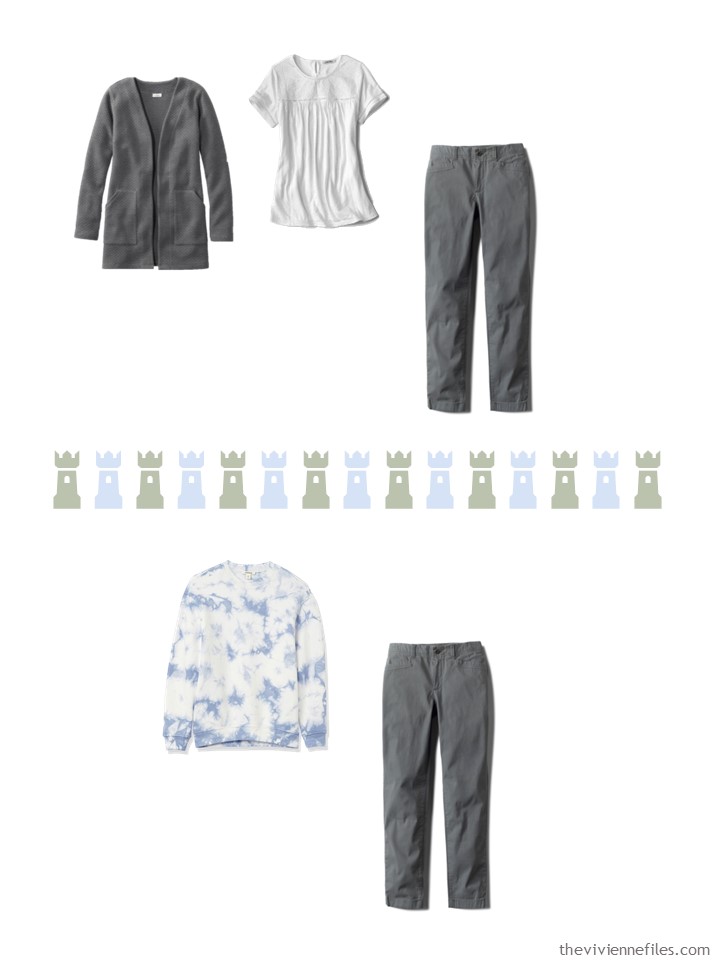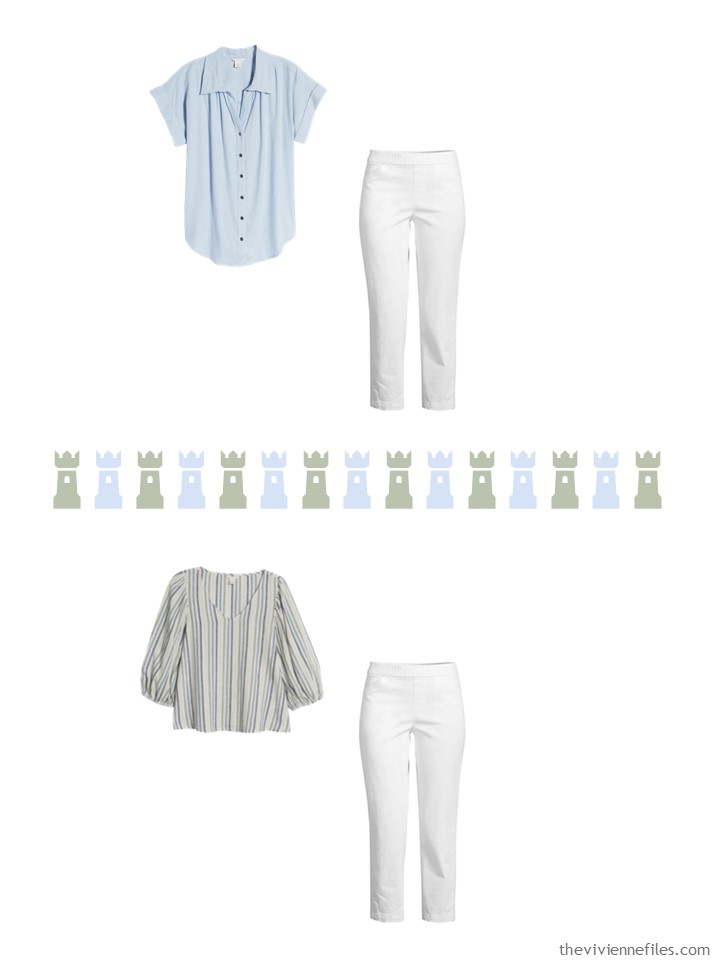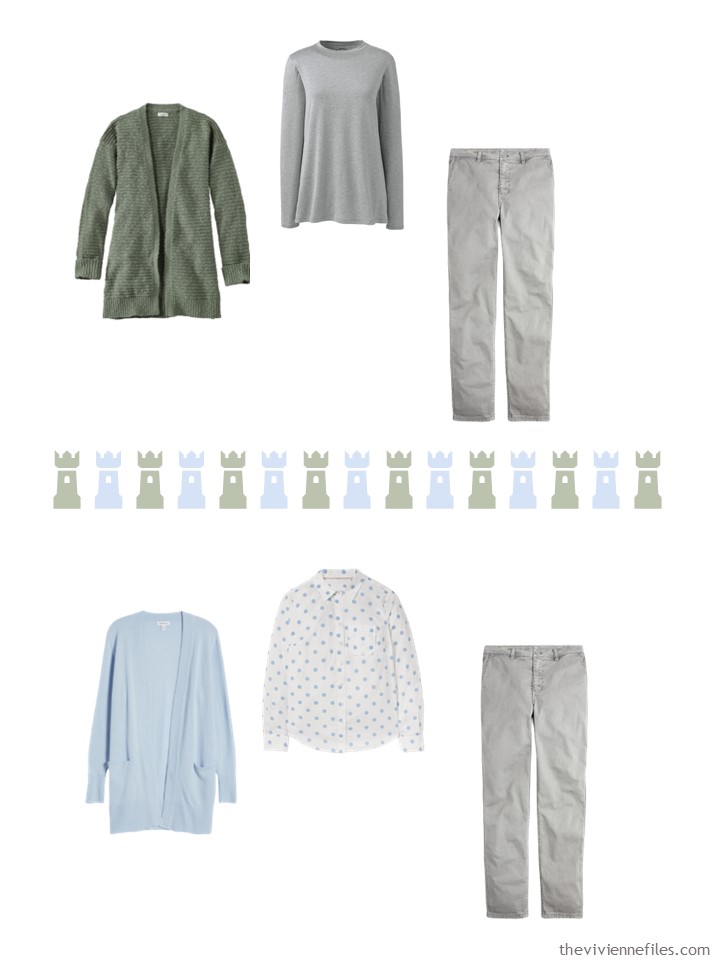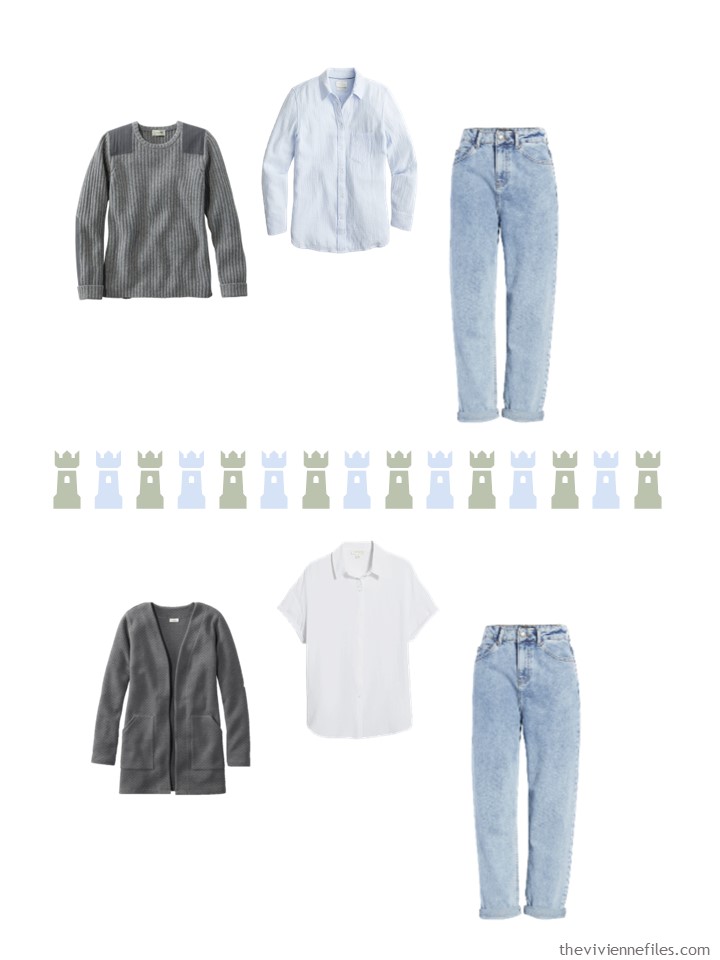 Having one's wardrobe well-organized can do a lot to improve quality of life; those of us with chronic medical stuff going on should make this a priority!
And do we think that this heroine well-deserves some accessories?
love,
Janice
p.s. Five years ago, I reviewed one of the many "must have items" lists; you still don't need these things!