May 27, 2022
Every Other Friday…
She packs up her travel wardrobe – the SAME wardrobe – and heads to the train station…
She always has a different destination – she's becoming QUITE the expert on all of the interesting attractions of her area!
When she arrives, she always gets herself a lovely lunch, somewhere that lets her people-watch and get a feel for the town or city. After that – there are all KINDS of possibilities!
Sometimes she goes to a sporting event; you can't get to know a small town better than to sit in the stands with people and help them cheer for the home team…
Or she goes to a museum or other similar place; if the weather is bad, that's the place to be!
Saturday might be the day that she ventures out to the ruins of a castle, or abbey, or fort… That depends VERY much on the weather, of course!
Maybe she just walks the streets of the center of town, stopping for lunch, maybe stopping into a pub to share in the ritual watching of football…
If the town she is visiting is known for something particular, she may tour the factory, distillery, brewery, workshop or bakery! A bit of gift purchasing might be in her plans – especially late in the year!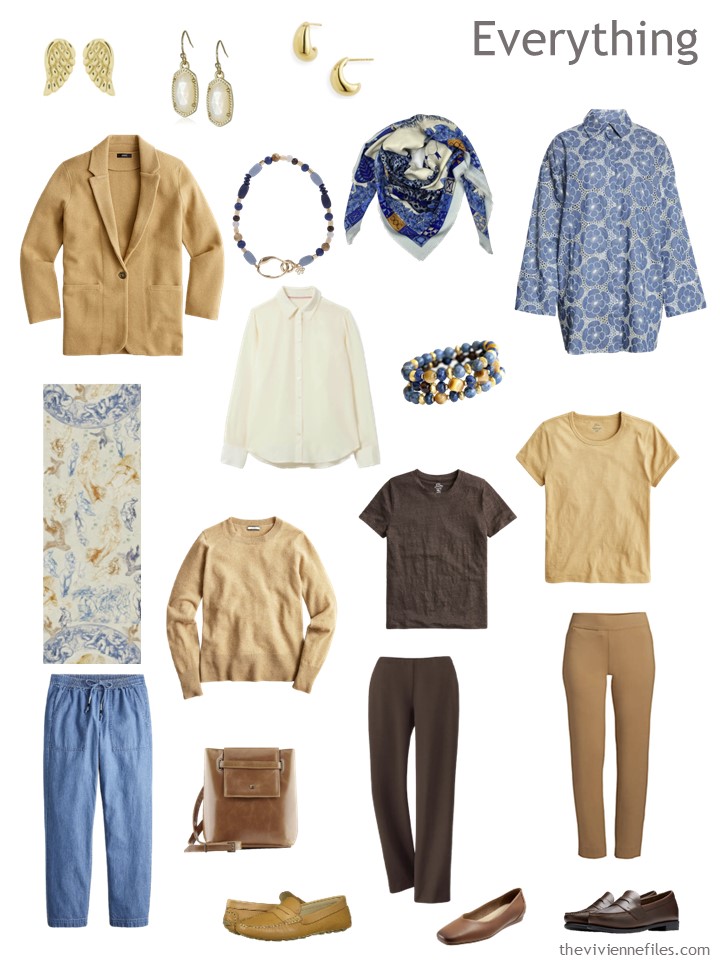 Saturday dinner is always special. Not necessarily fancy, but the best food that the town has to offer. More than once, she has found herself sitting on a pier, eating seafood just out of the water!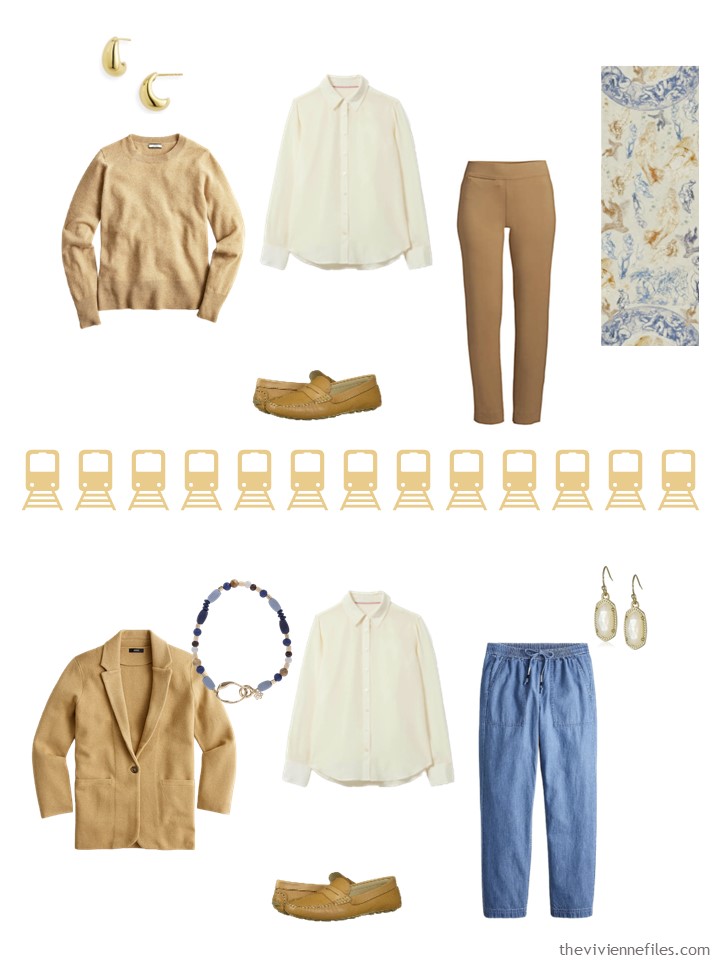 Sunday, she may attend a worship service or other community gathering. She is open to so many possibilities…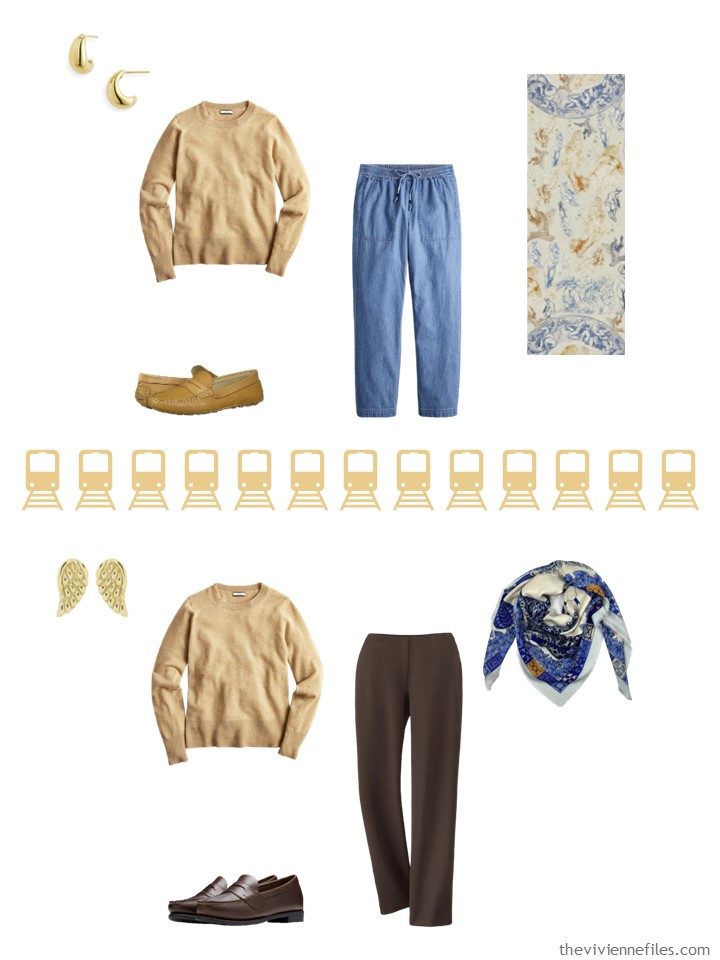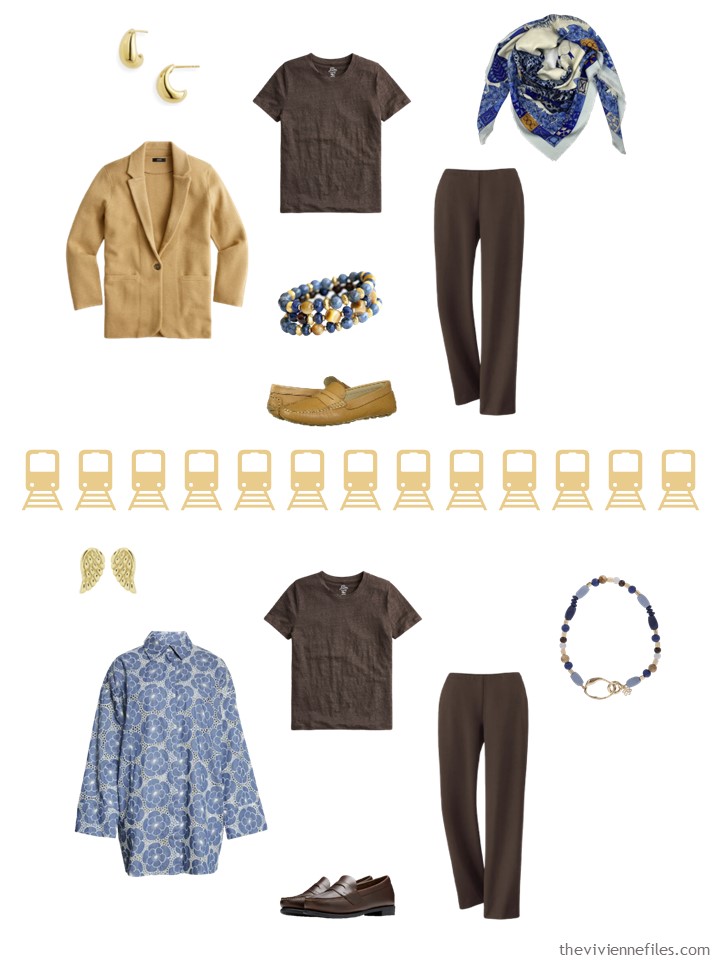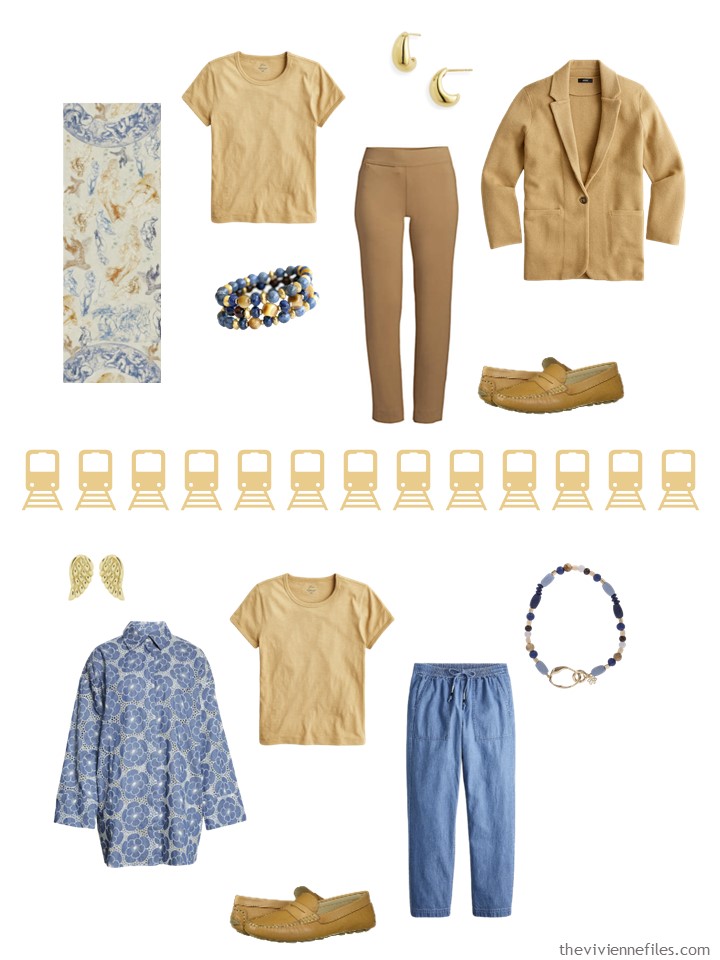 Sunday lunch is often the official roasted meat at the pub, and then she's back on the train home!
12 days later, she's off again…
love,
Janice
p.s. Seven years ago, our heroine was traveling to the south of France and maybe Venice, with a travel capsule wardrobe of black and beige, and lots of lace!