June 1, 2022
Was May the longest month ever?
Finally – the weather got warm! So I think that our heroines are going to need a couple of light tops, and a pair of shorts or cropped pants. Sandals, a bracelet, and a good tote bag will equip them for farmers' market shopping or other errands…
This wardrobe remains coherent and versatile – which is our goal!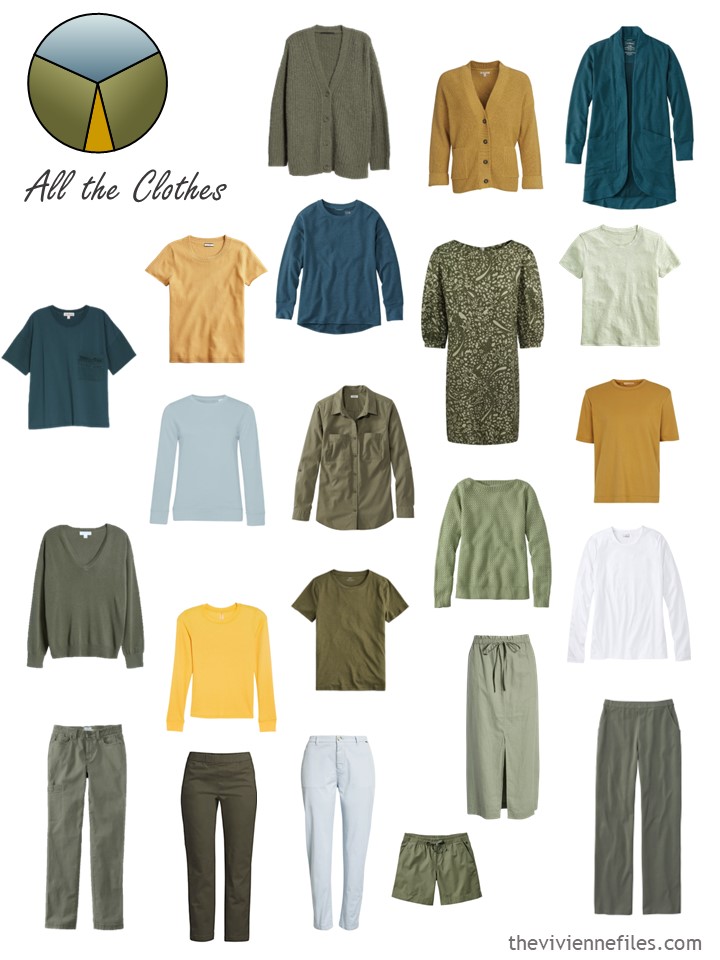 And I love these accessories!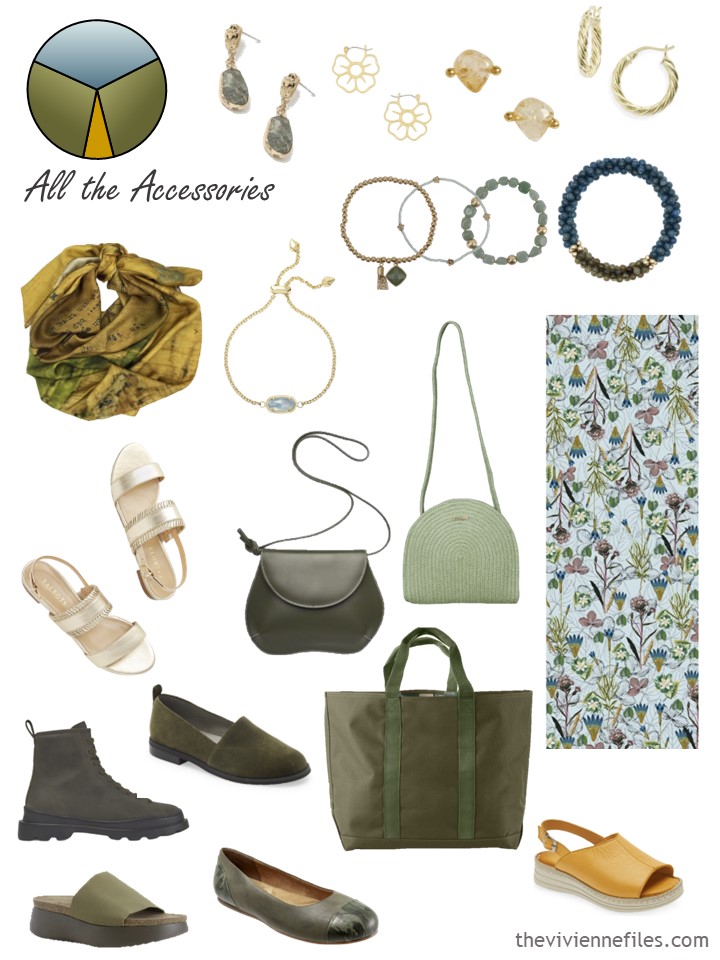 Any time you buy ANY piece of clothing, your first project – before you take off any tags! – is to see how many different ways you can wear your new garment. If you can't do at least 2 or 3 different things with a new purchase, you need to think VERY seriously about keeping it…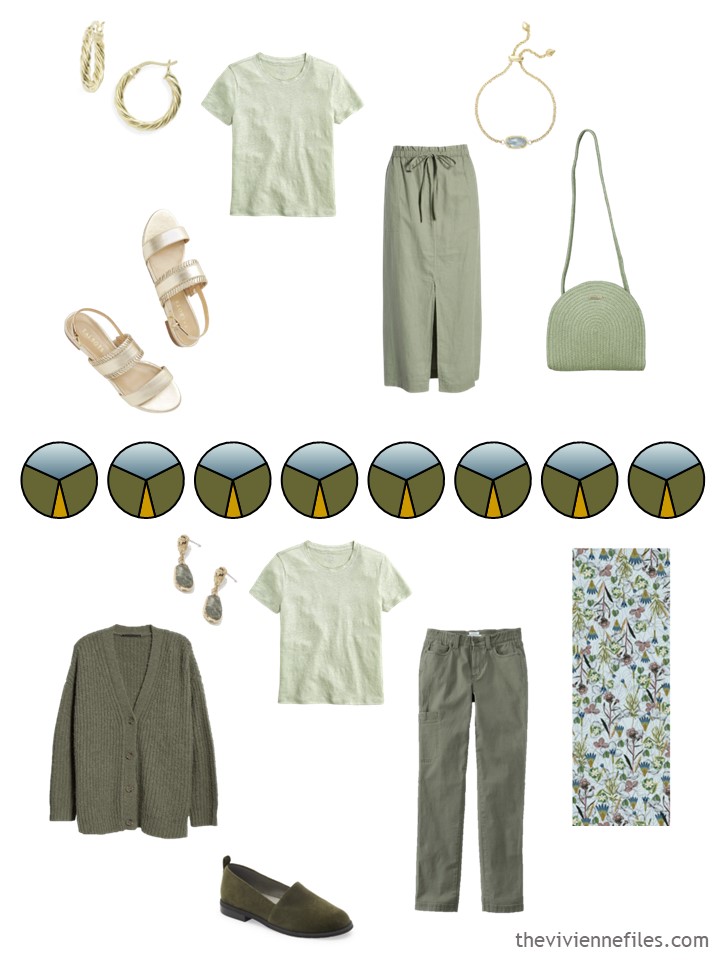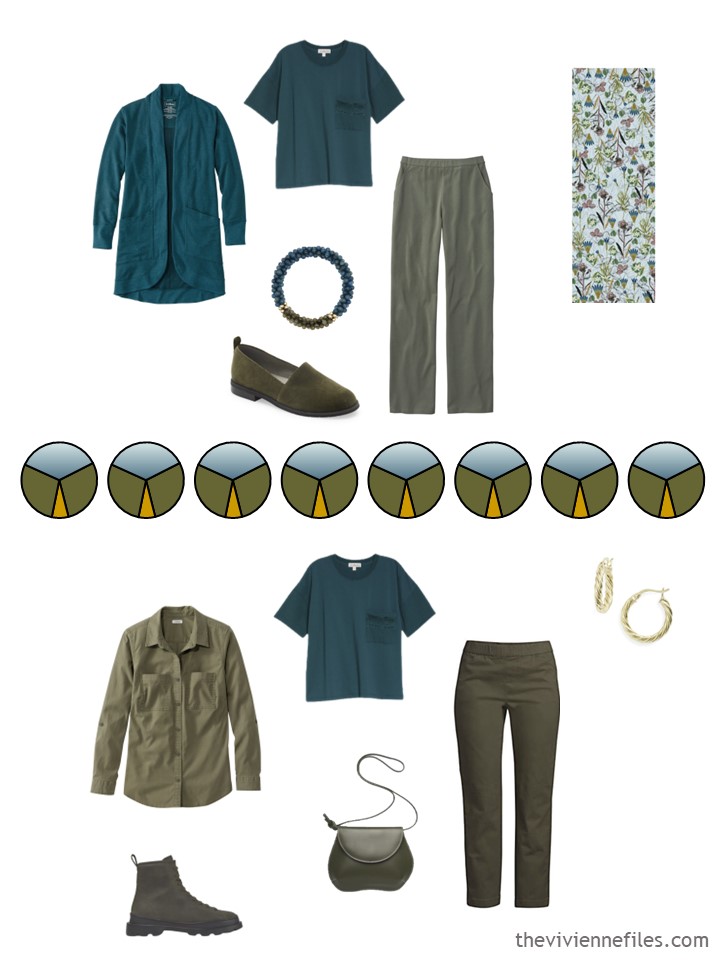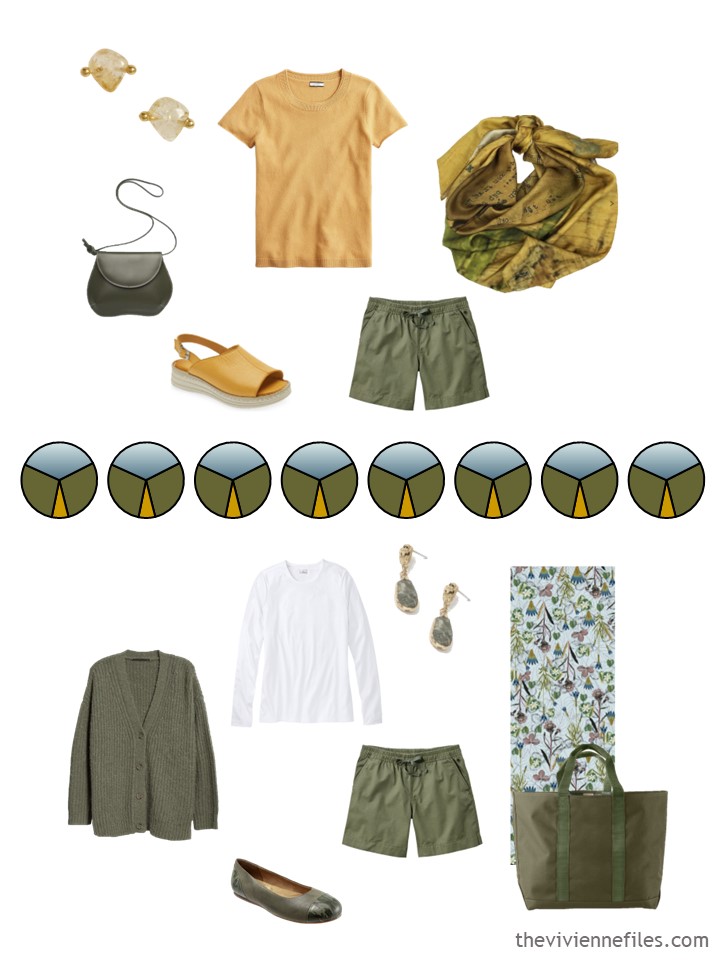 I still love this next scarf, but I ALWAYS love hydrangeas; the range of colors always astonishes me!
Our heroine has gone full-on feminine for hot weather!
Yes, I strongly recommend these pants – I have them in black and in white, and they are in the laundry EVERY week…
Our heroine's new purchases make her wardrobe feel lighter and brighter…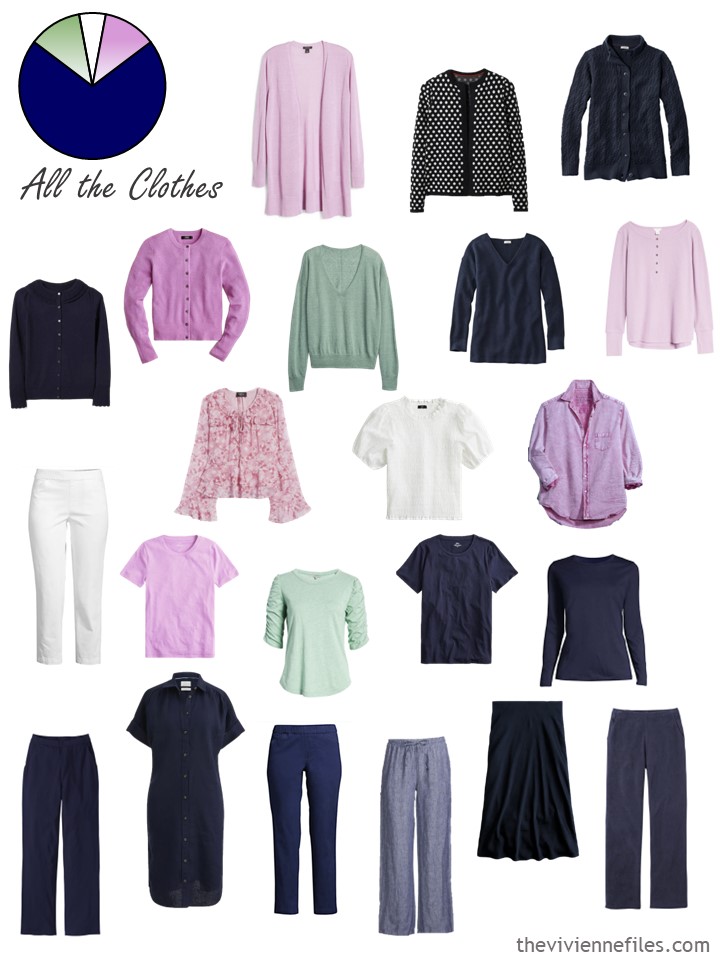 And her accessories are SO pretty…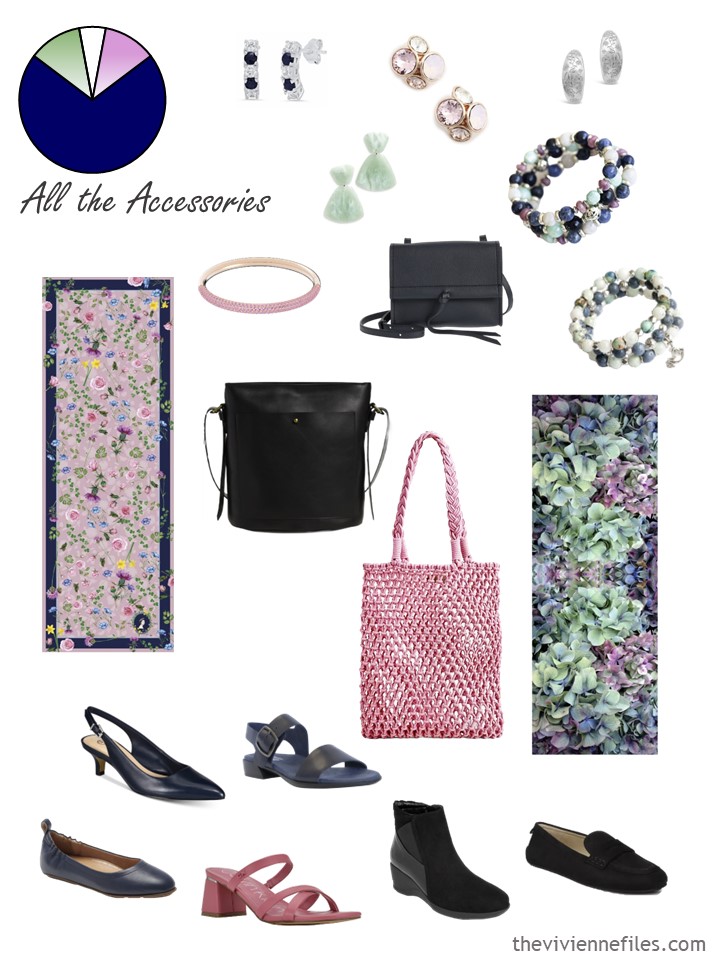 This heroine's new purchases give her some lovely new options: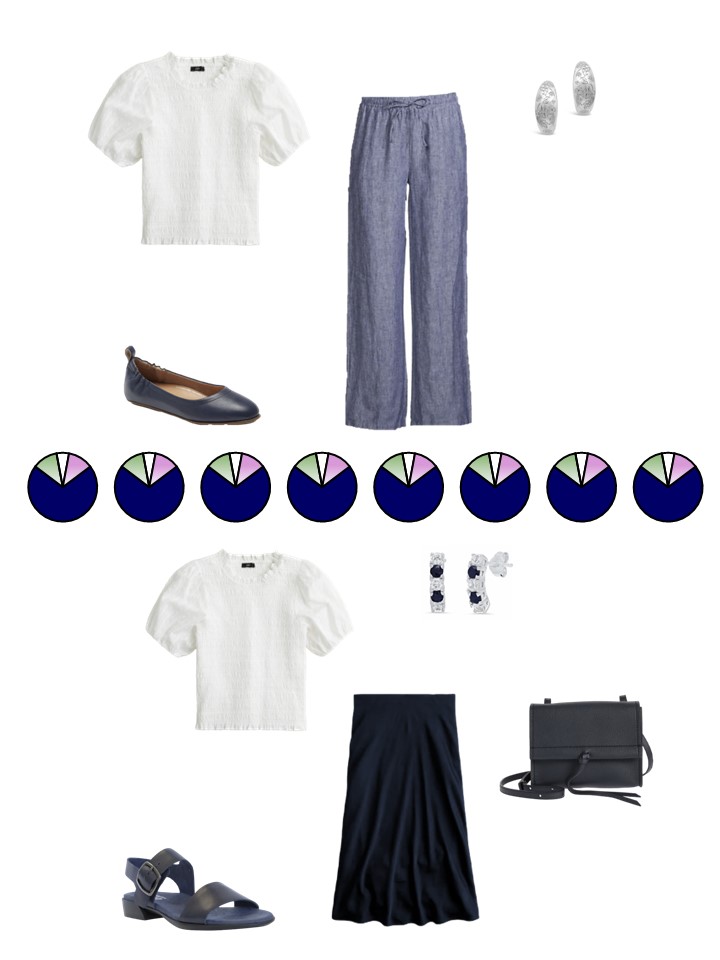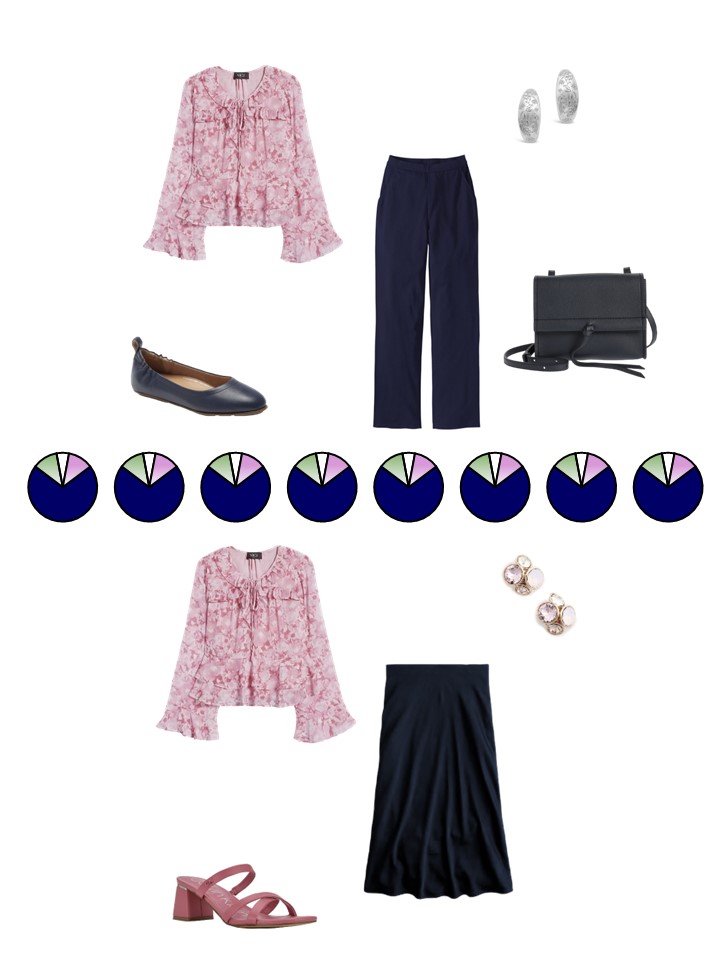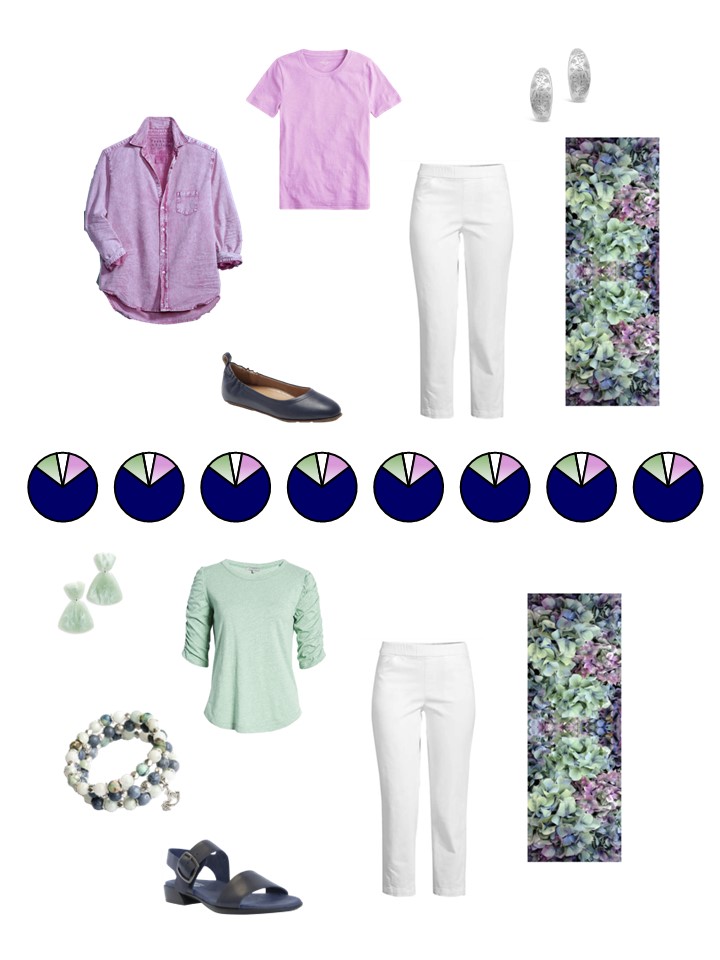 Do any of you really like the way brown and white look together? I have to admit that I'm really attracted to the 2 colors together…
Brown accessories… sigh…
I'm oddly drawn to this wardrobe…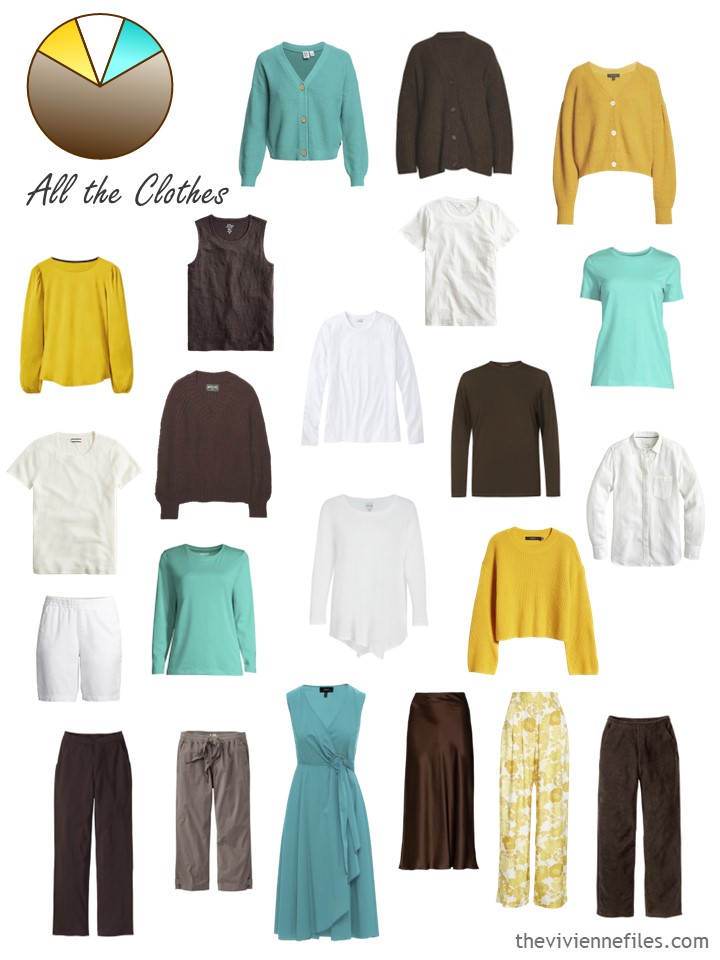 It might be the accessories!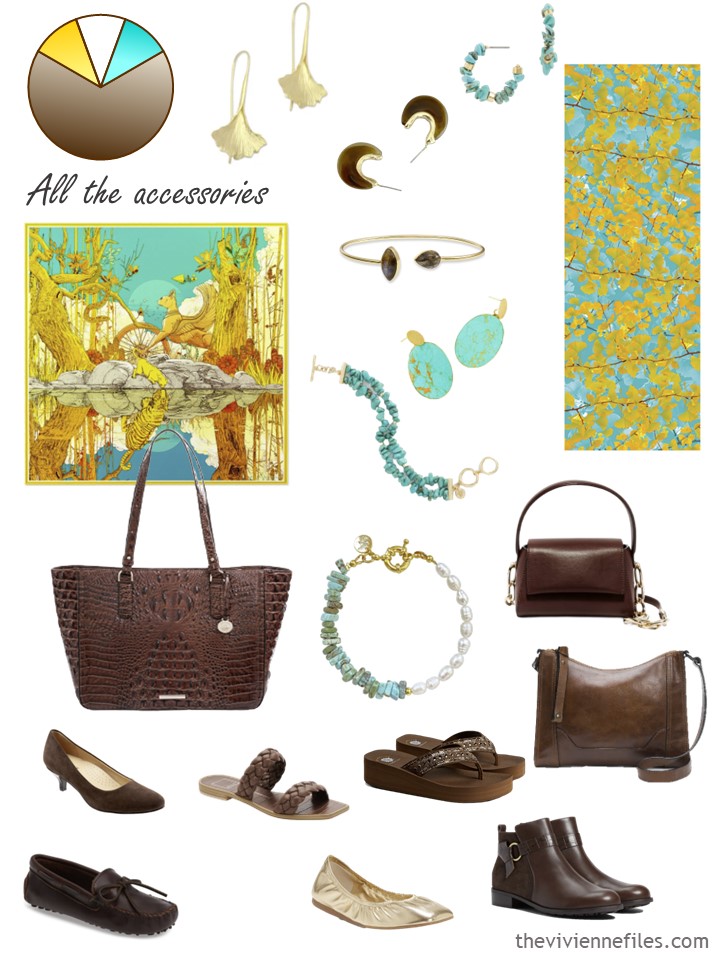 Everything here works so well together – finding new outfits is simple: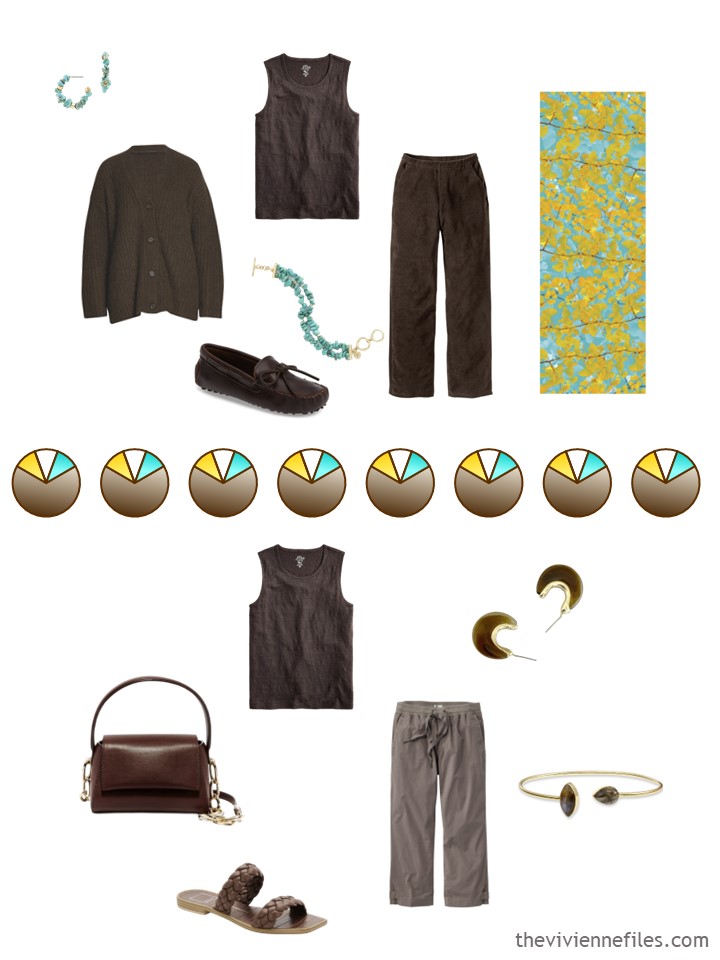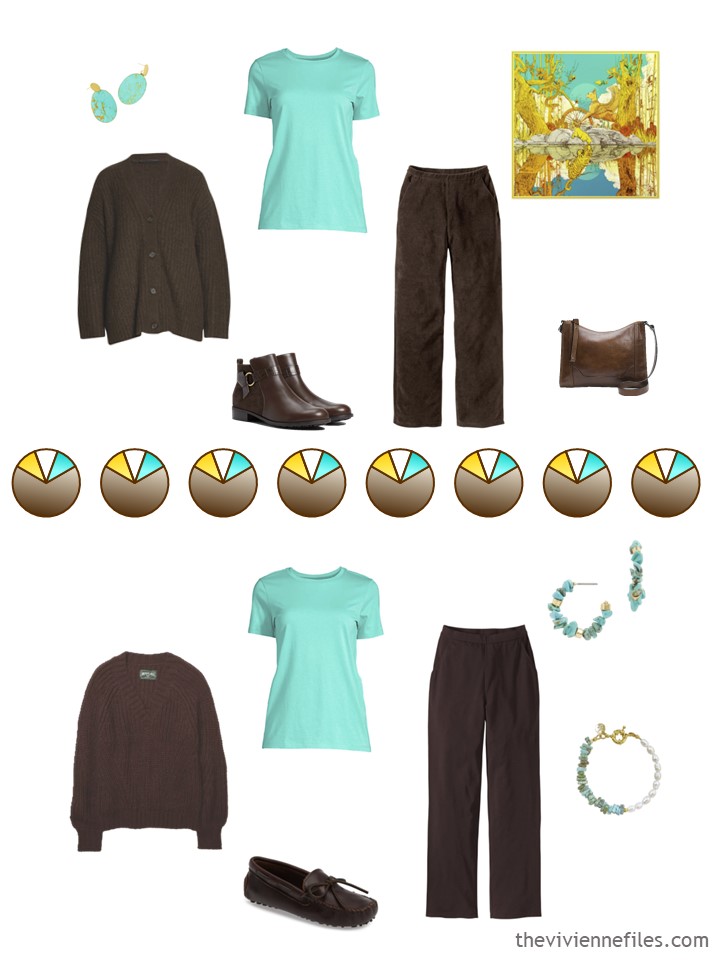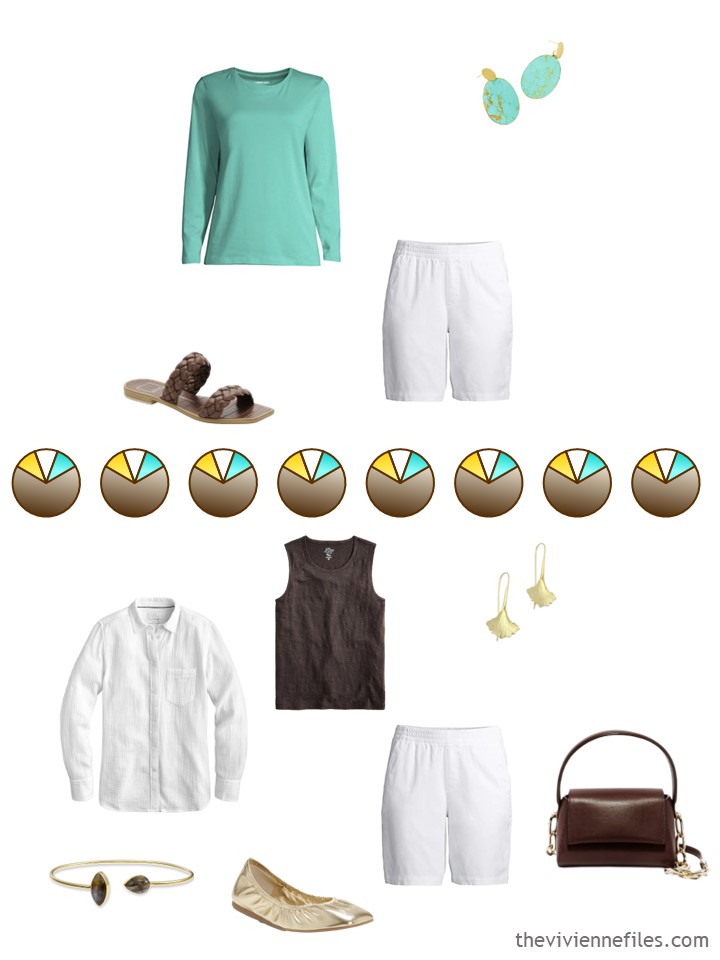 Full disclosure – the lovely people at PJ Studio Accessories GAVE me this next scarf, and it is more lovely than I would have imagined! Scarves are hard to fully appreciate, until and unless you get them in your hot little hands and touch them, look at them closely, drape them around your shoulders…
Now that I have a couple of brown garments, this scarf will be in HEAVY rotation; I see it tied to my handbag some day soon!
As much as I generally HATE logos on things, I have to admit that the subtle "C" woven into these Coach sandals is clever…
A wardrobe based in black that ISN'T all cool colors – who would have thought?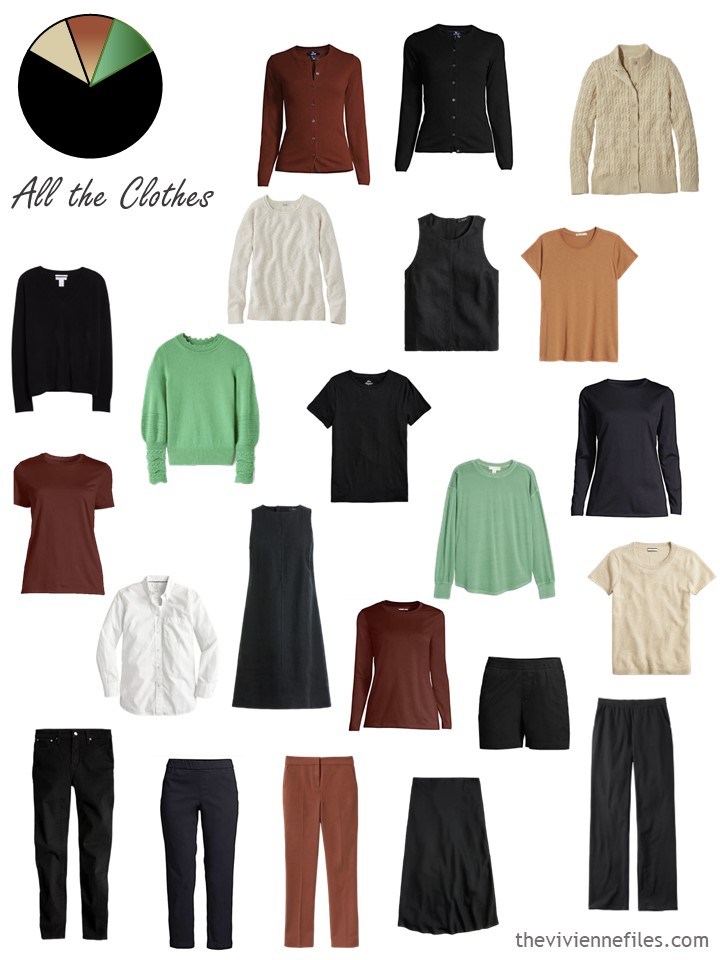 This is another wardrobe that I would wholesale adopt, if only to have the accessories! Owl earrings…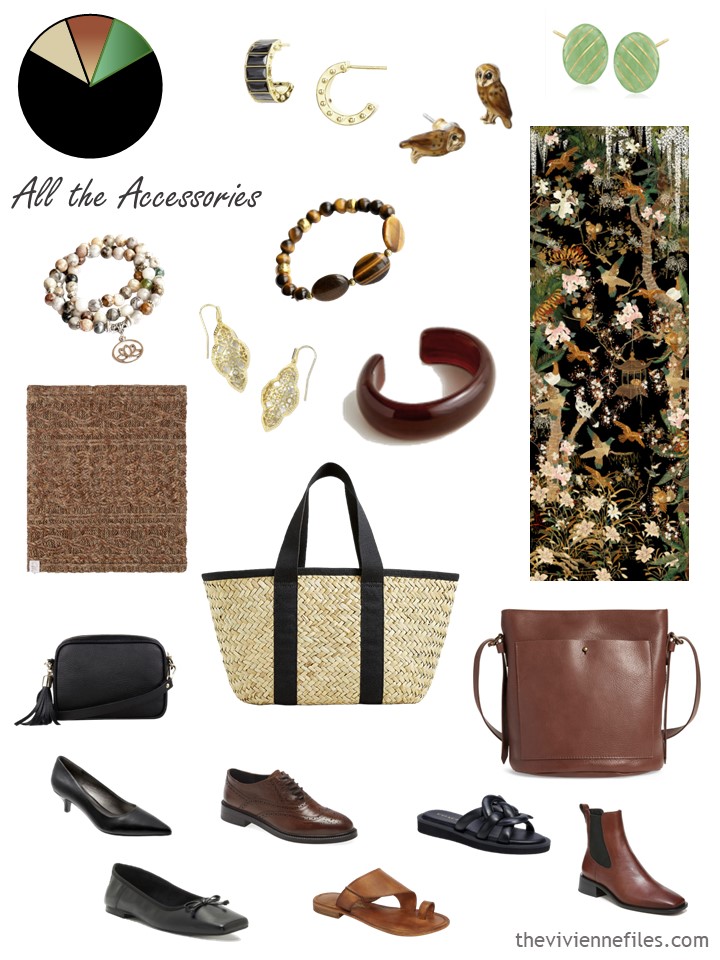 How do our heroine's new clothes fit into her wardrobe?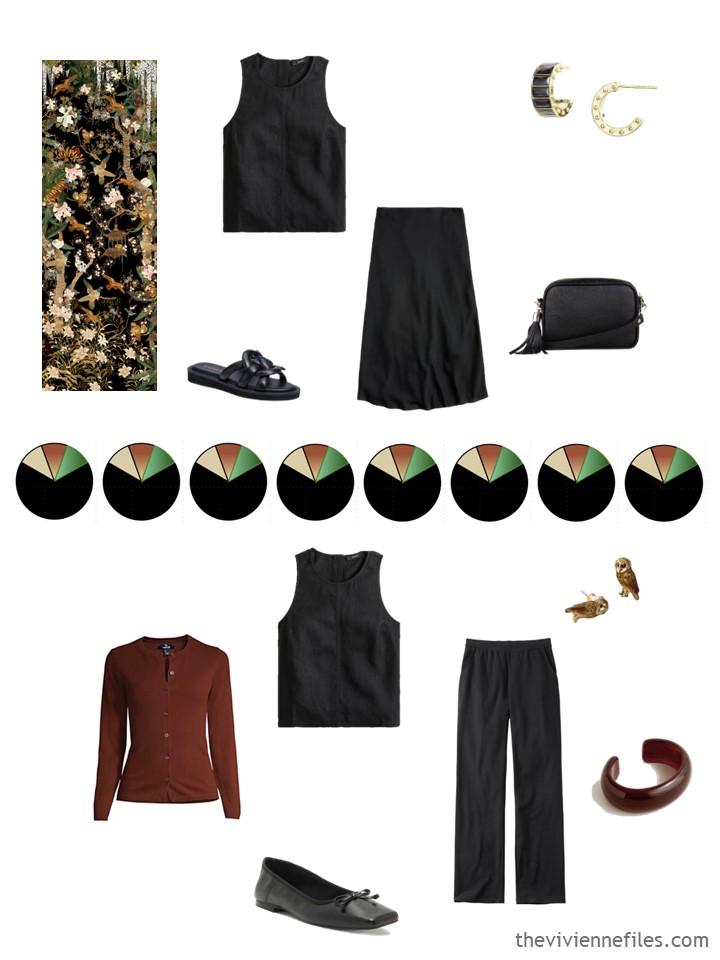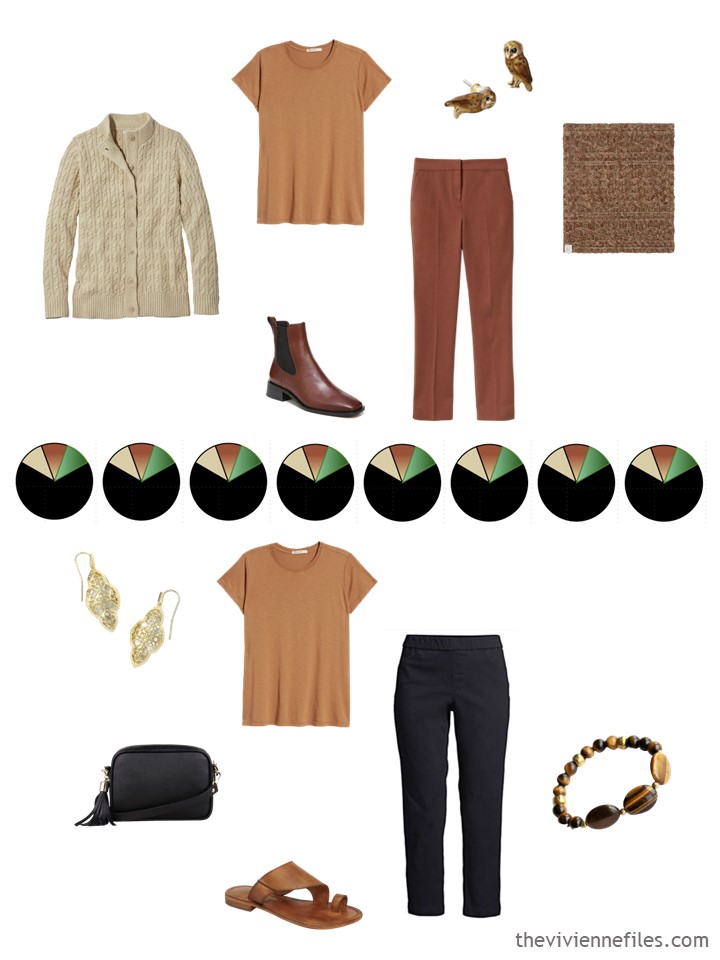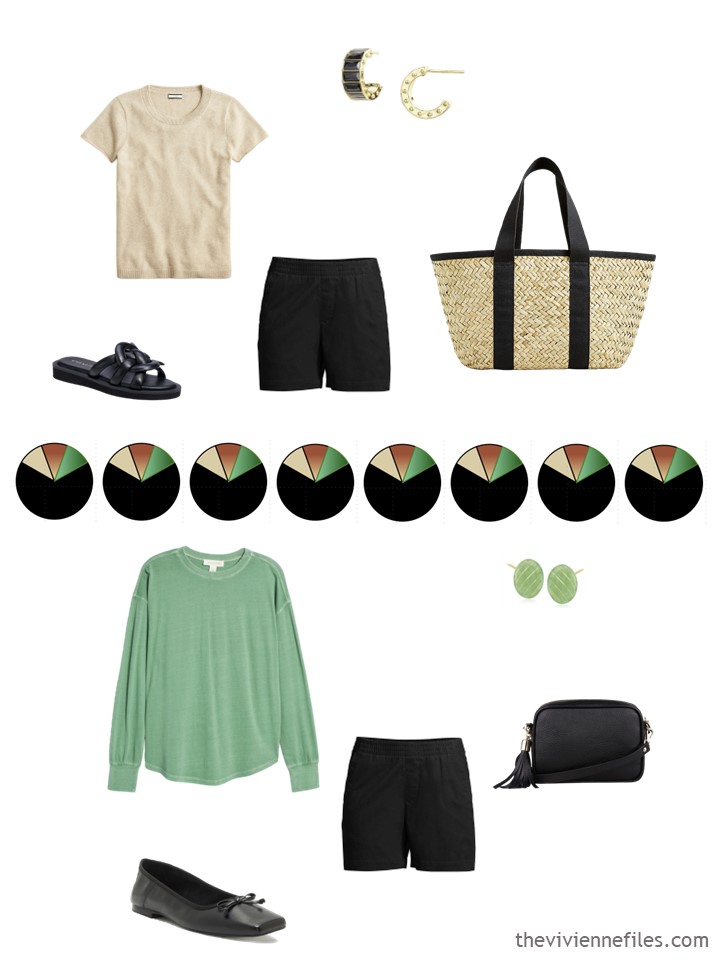 Next, colors that are perfect in warm weather…
Don't let the pursuit of perfect keep you from the achievement of very good – these sandals aren't a perfect match for the top, but they're plenty close enough!
This heroine has the option of subtle beige, or pretty bright colors: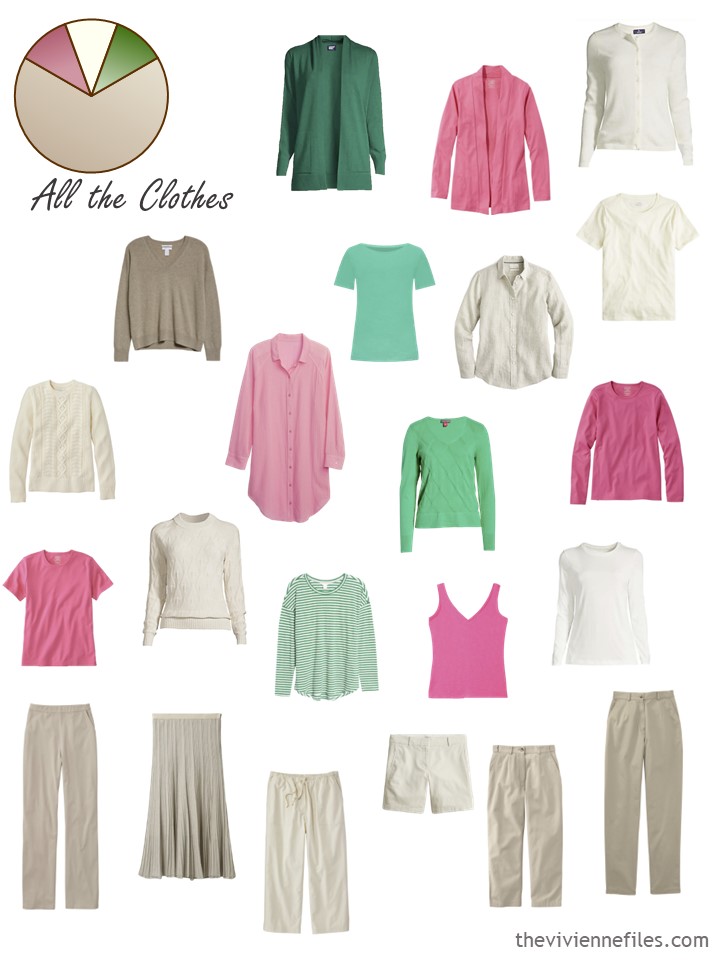 And she has some really great accessories!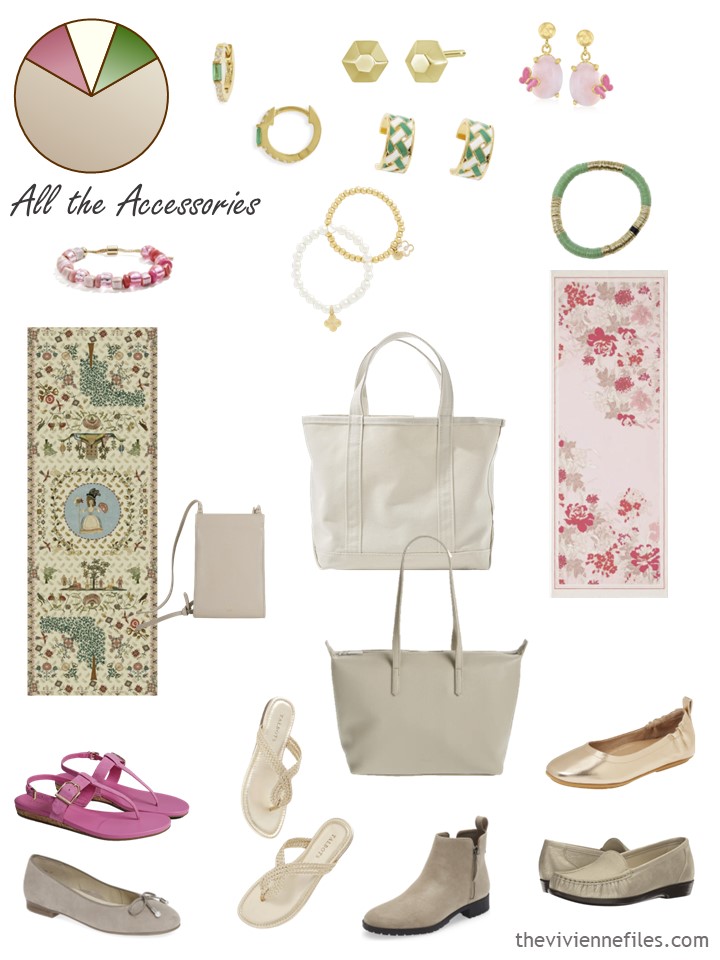 As the weather continues to warm up, she won't have any trouble getting dressed each morning: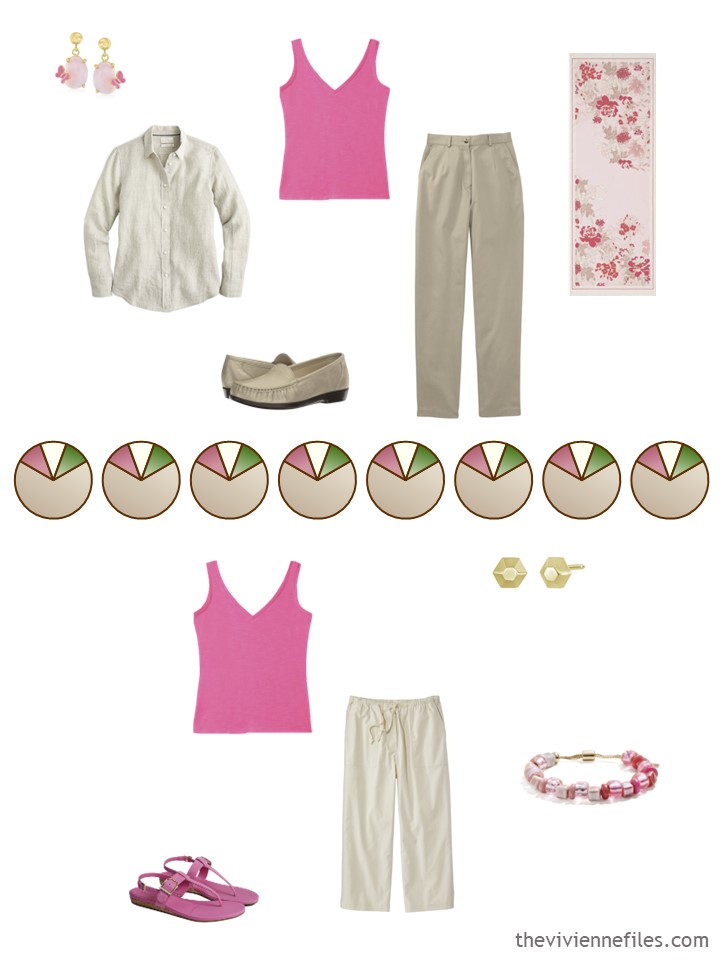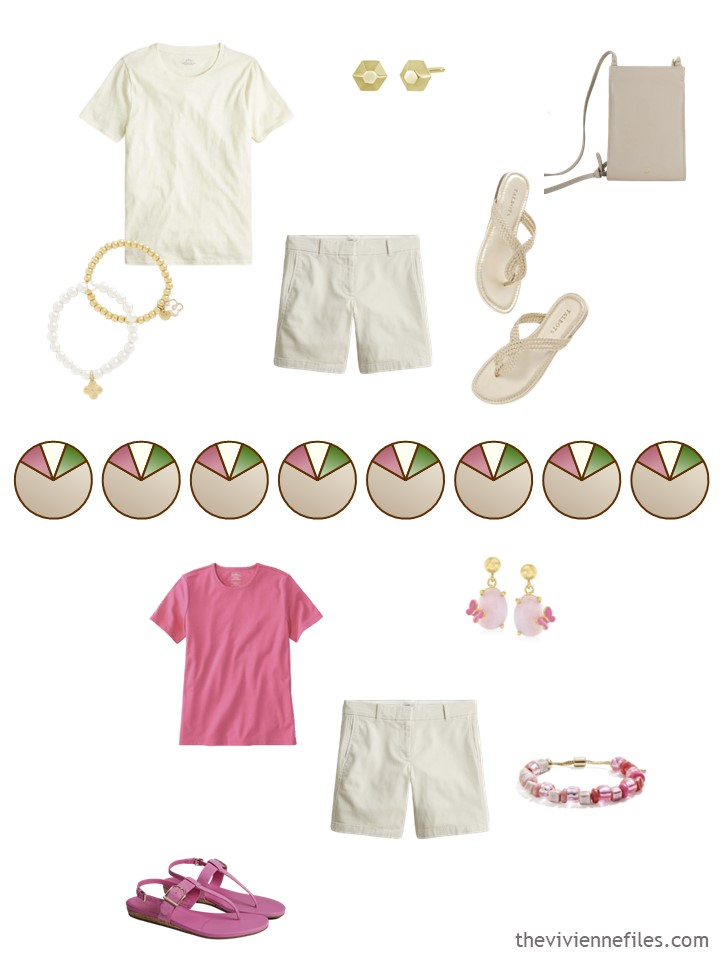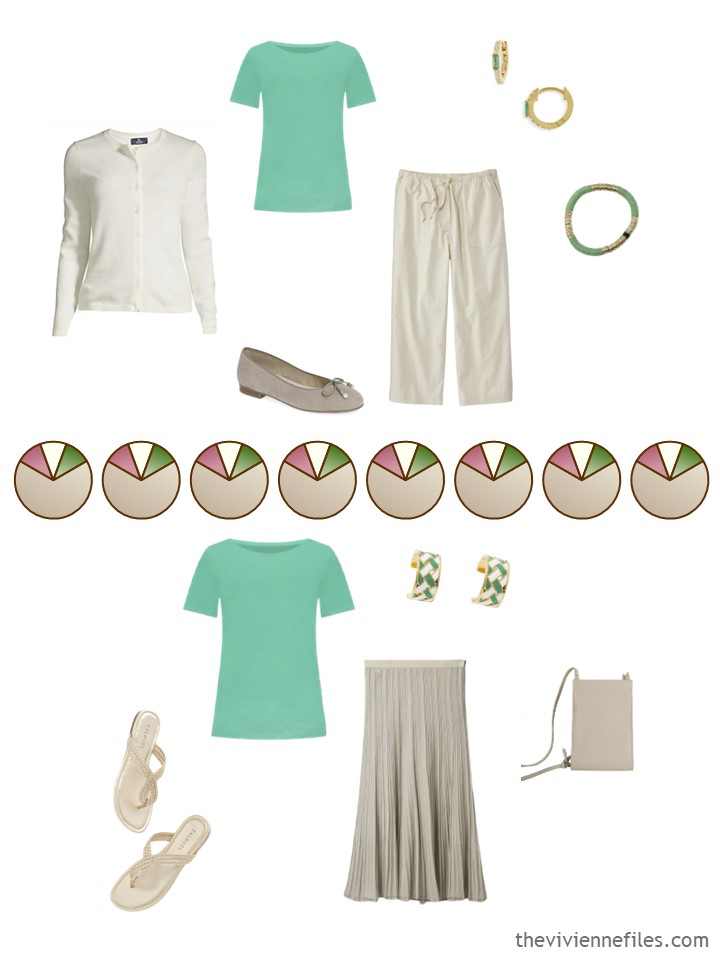 Let's finish up with some chrysanthemums…
These tops weren't hard to find – Boden made other of our blue tops, and L.L.Bean has been my go-to source for smoky lavender… ALWAYS look at a manufacturer for more items of a color that you find and love – the odds are pretty good that they made more than 1 thing in that color!
Opening a closet door to this wardrobe would be comforting…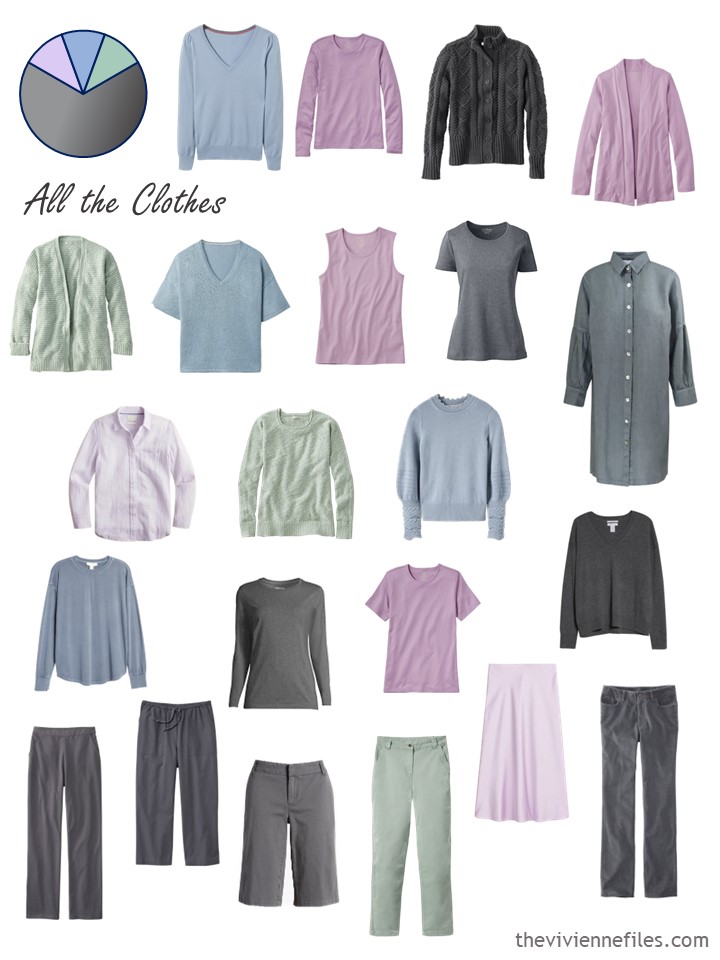 And this heroine has all of the essential accessories!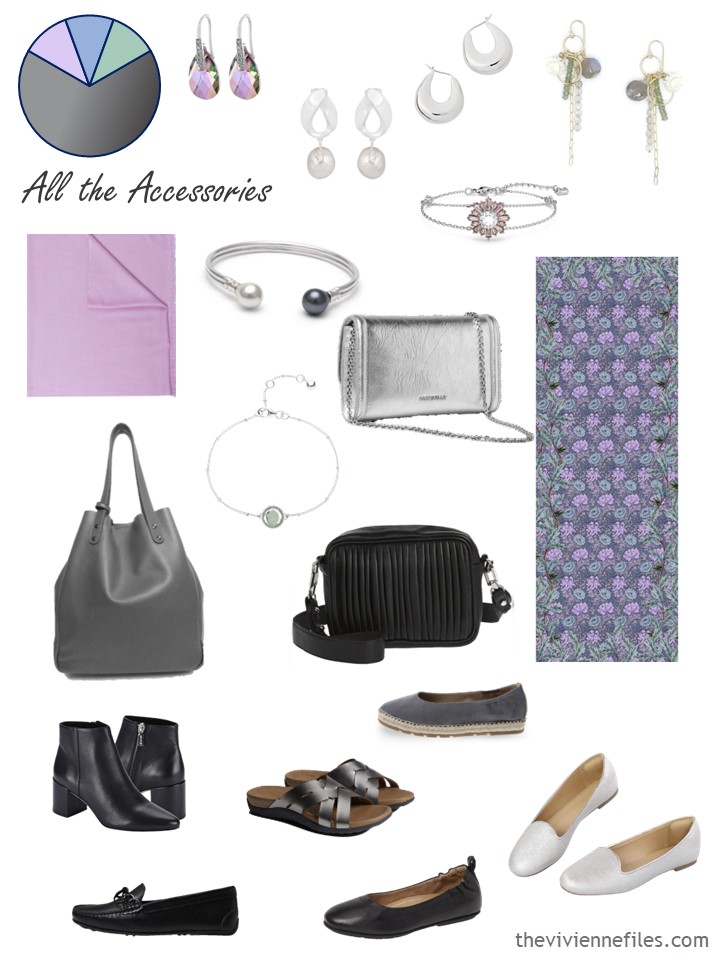 It's really nice to buy 3 new garments – essential for hot weather – and finding that you have at LEAST 8 new outfits (these 6, plus the 2 outfits that can be made with your new shorts and tops..)
Being efficient can be fun…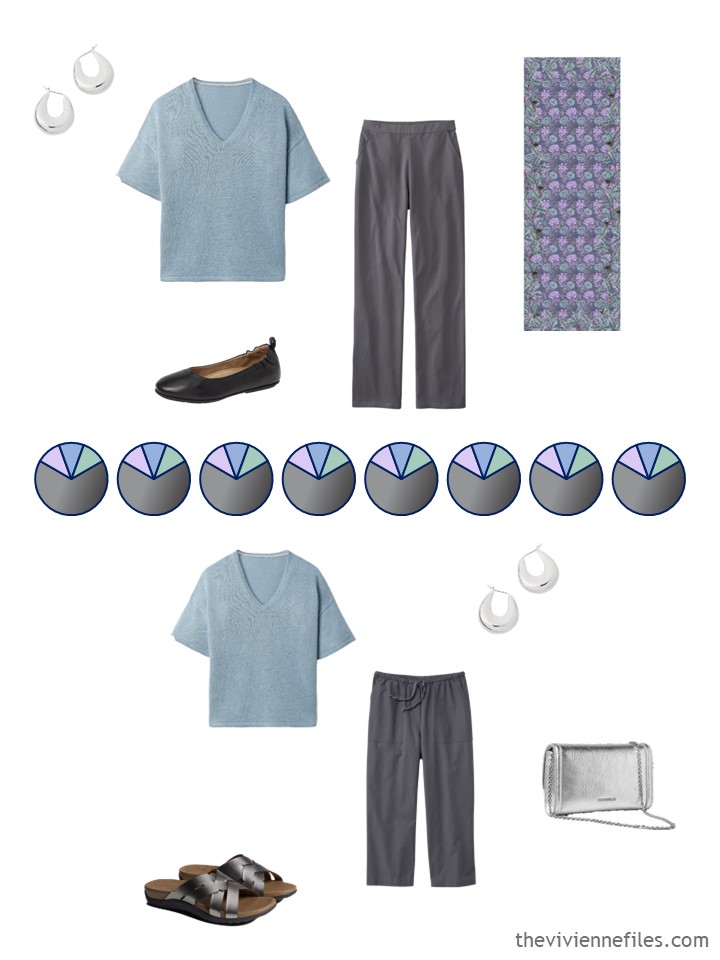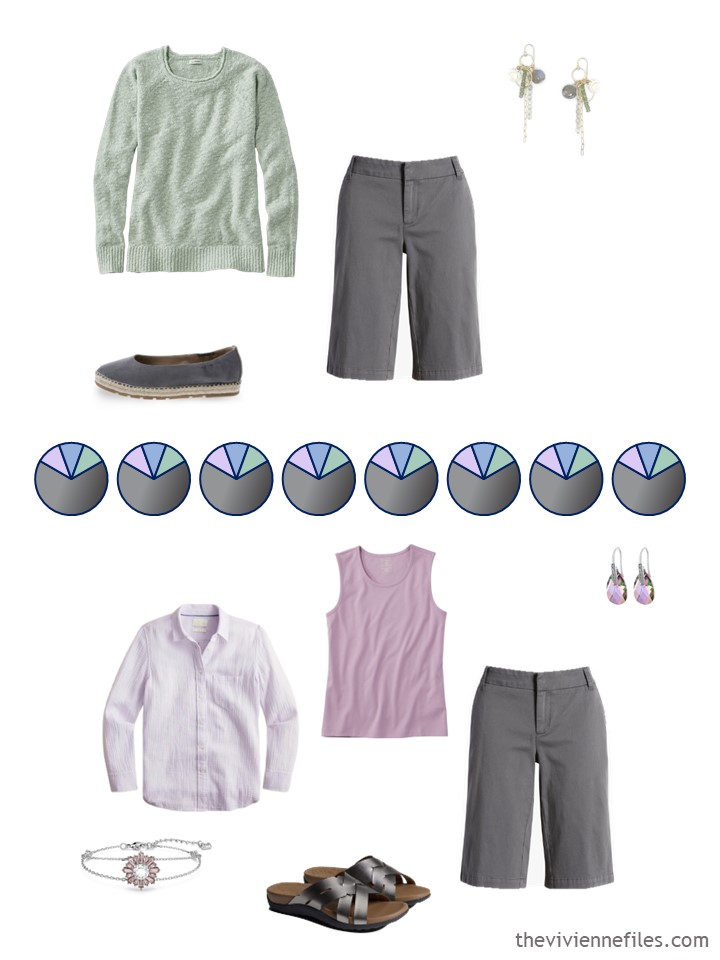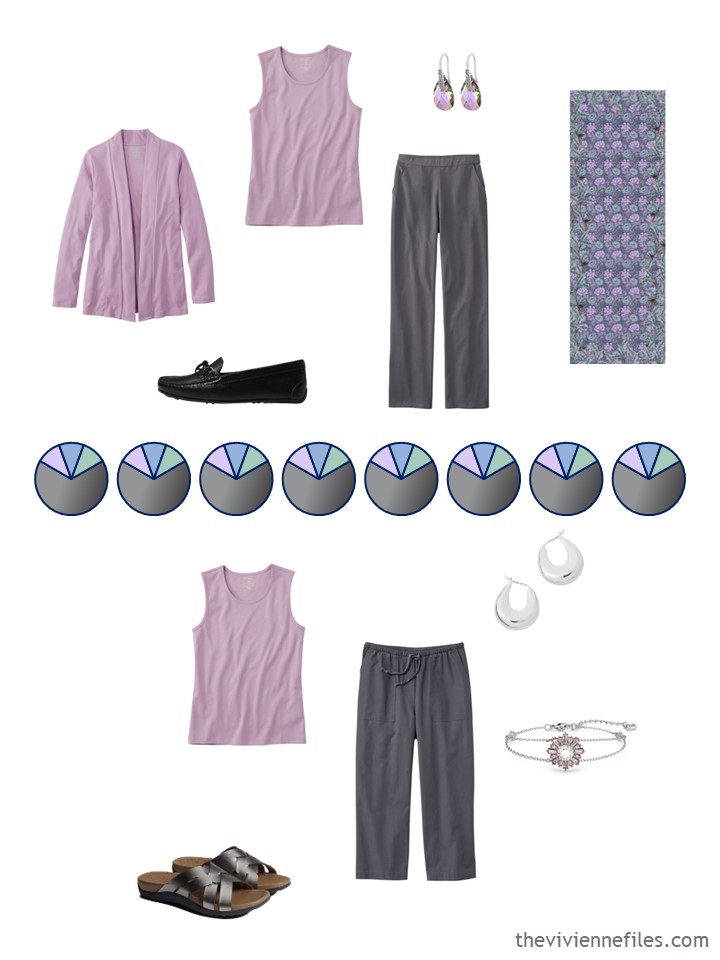 Is your favorite wardrobe still the same as last month?
I think I'm perma-smitten with the "Tree of Life" scarf wardrobe; brown and black might be a long-term thing for me…
love,
Janice

p.s. Four years ago, we were doing this same project, using Hermes scarves as our inspiration. We added dresses – and accessories – to the wardrobes that day…