April 1, 2022
I SO wanted to put dresses into these wardrobes, but (1) we've looked at lots of dresses recently, and (2) I sort of feel like skirts are more versatile. I should think about that, huh?
Let's start with golden leaves against a bright blue sky! (since it's snowing in Chicago as I write this – talk about April fools…)
After much searching, I found the perfect silk skirt! This could be worn a ton of different ways…
Each wardrobe now has 16 garments – I suspect we could pull together a pretty tidy "4 by 4" wardrobe from these…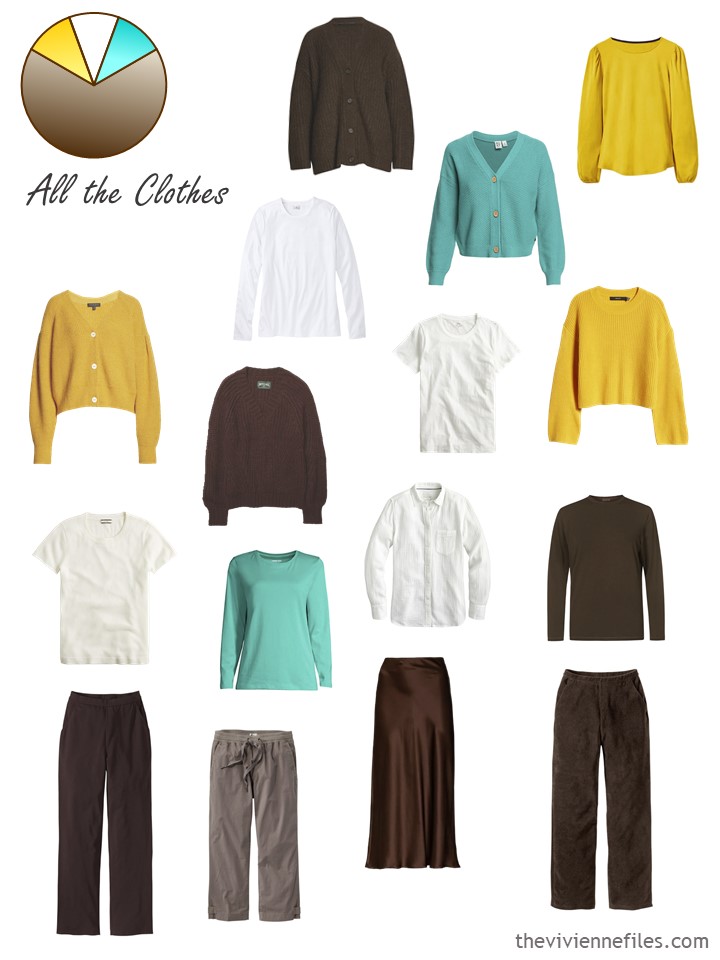 And each wardrobe now has 12 accessories – this is SO INCREDIBLY WRONG in my world… I suspect that lots of accessories will be showing up in the next few months!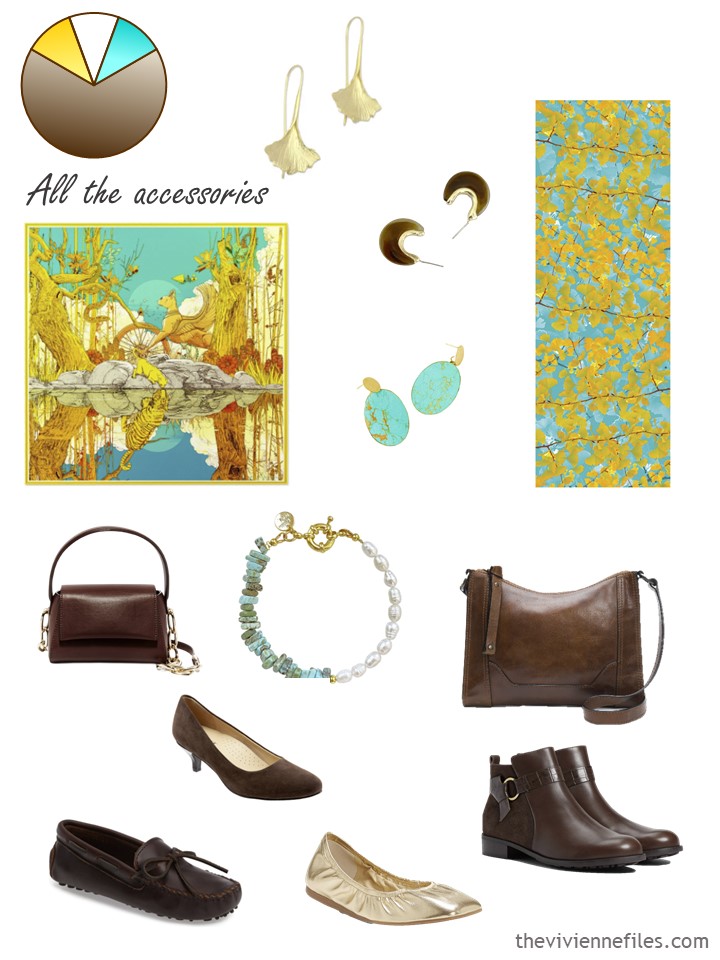 As always, each new garment can easily be worn with existing garments; if you buy something that doesn't go with ANYTHING in your wardrobe, you'd better have a heck of a good plan in mind!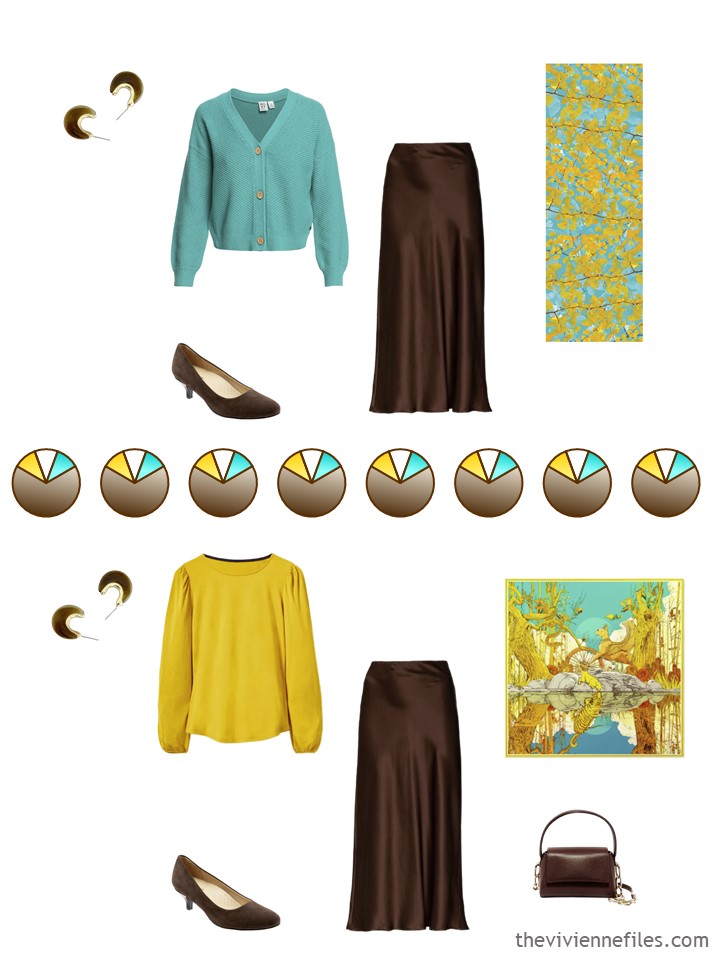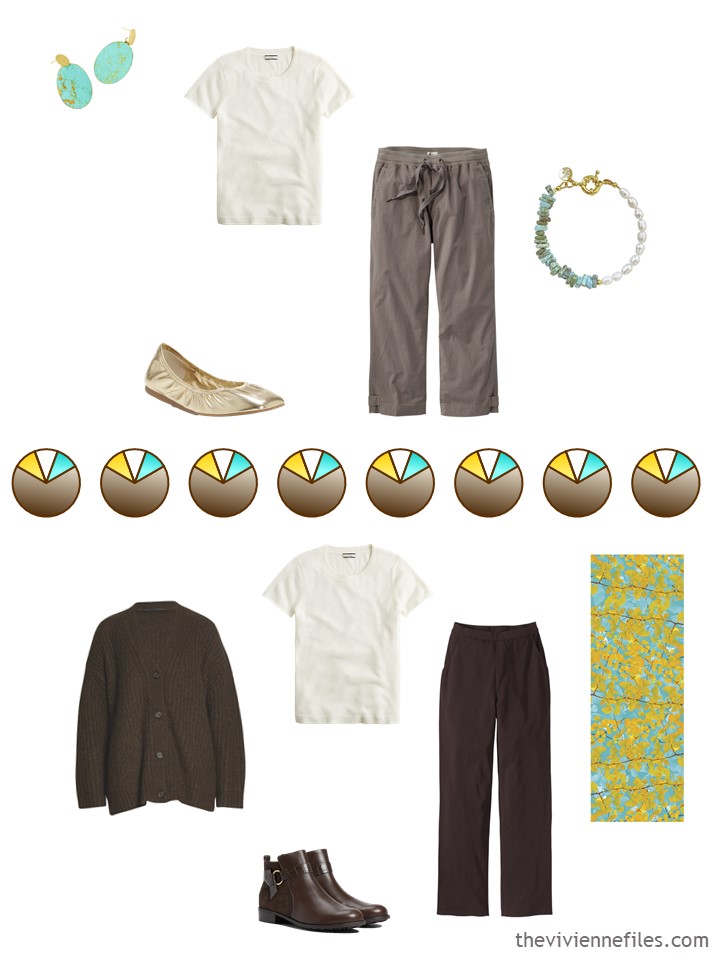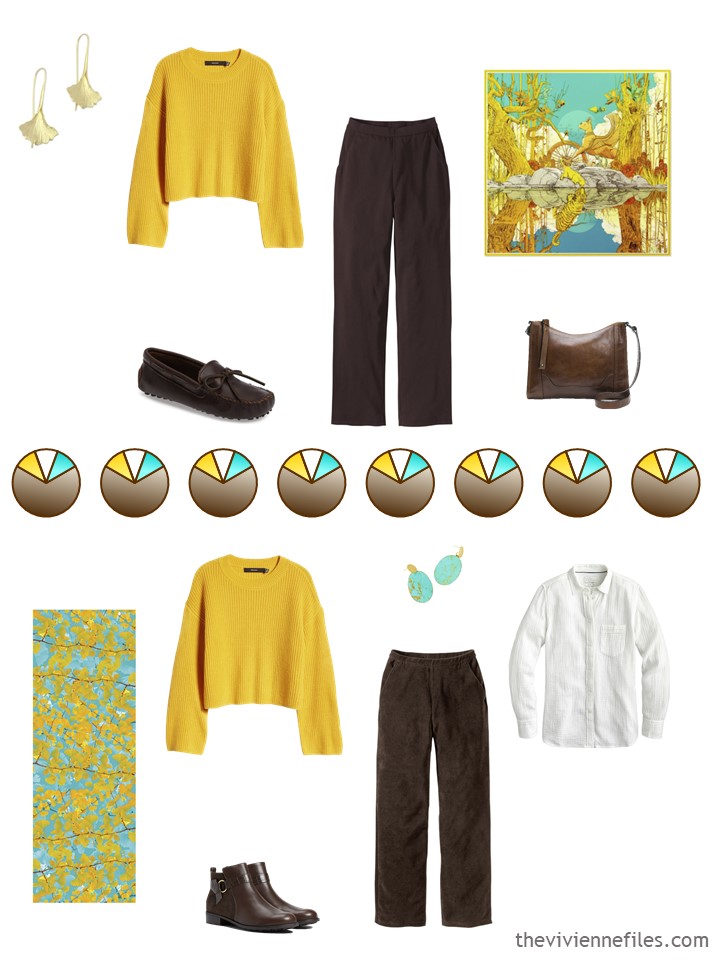 Next up is the scarf that prompted me to include brown leather accessories with black clothes – why not?
I think this green sweater is so pretty that I've included it twice this month! And of course you know that I think a simple cashmere tee shirt is madly useful…
As the weather gets warmer, I'm going to have to brighten up this wardrobe somewhat… hmm… but right now it's pretty great!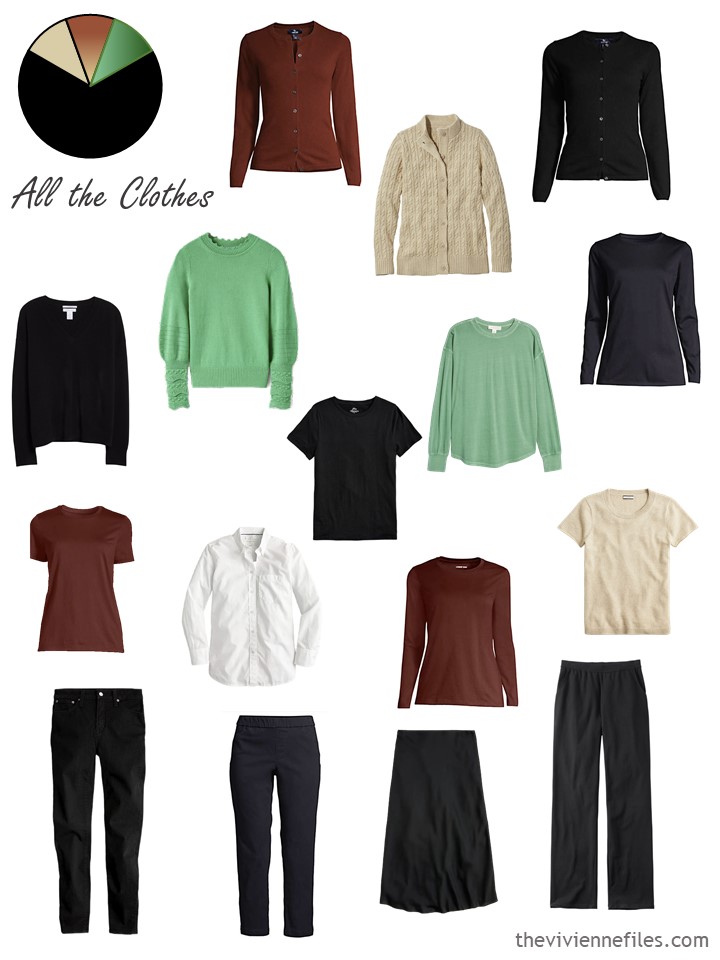 Yes, we need more accessories, but so far these work quite beautifully with this wardrobe: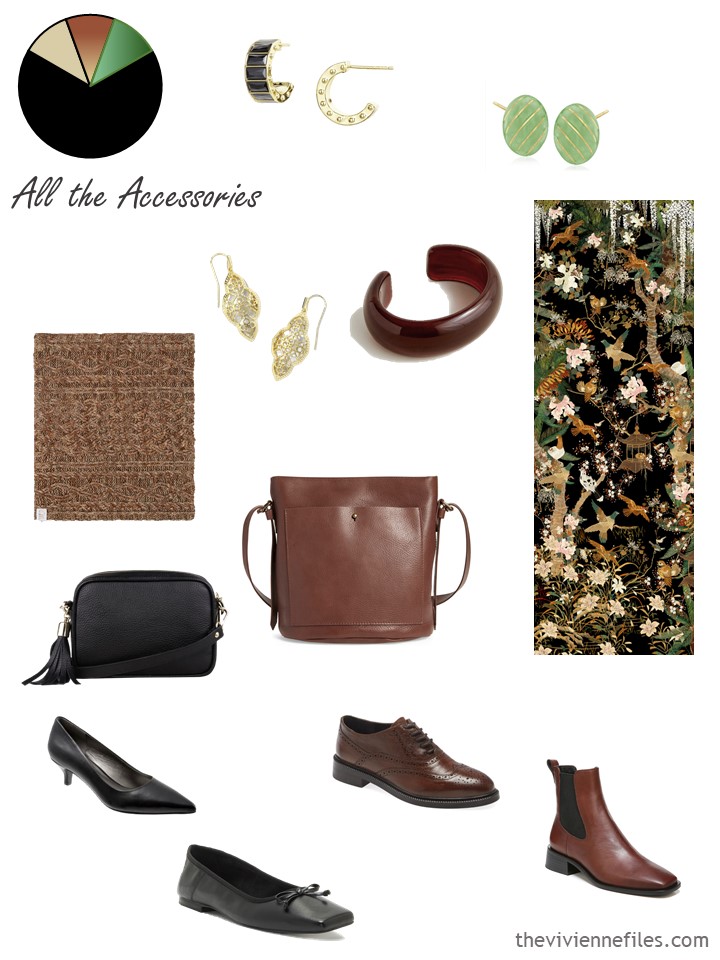 The new outfits will be welcome by this heroine: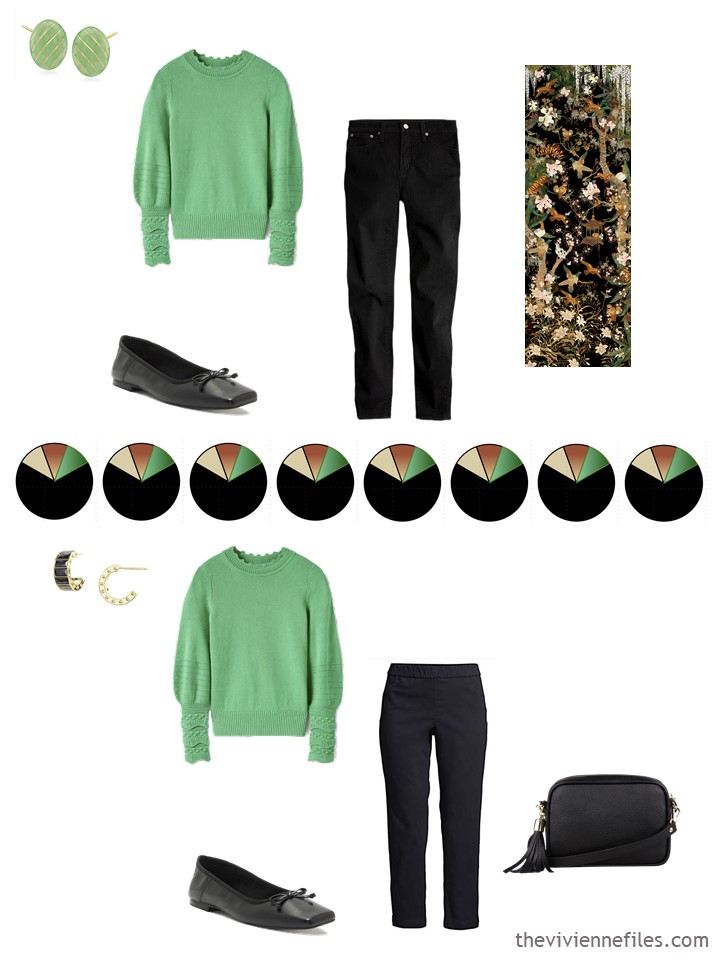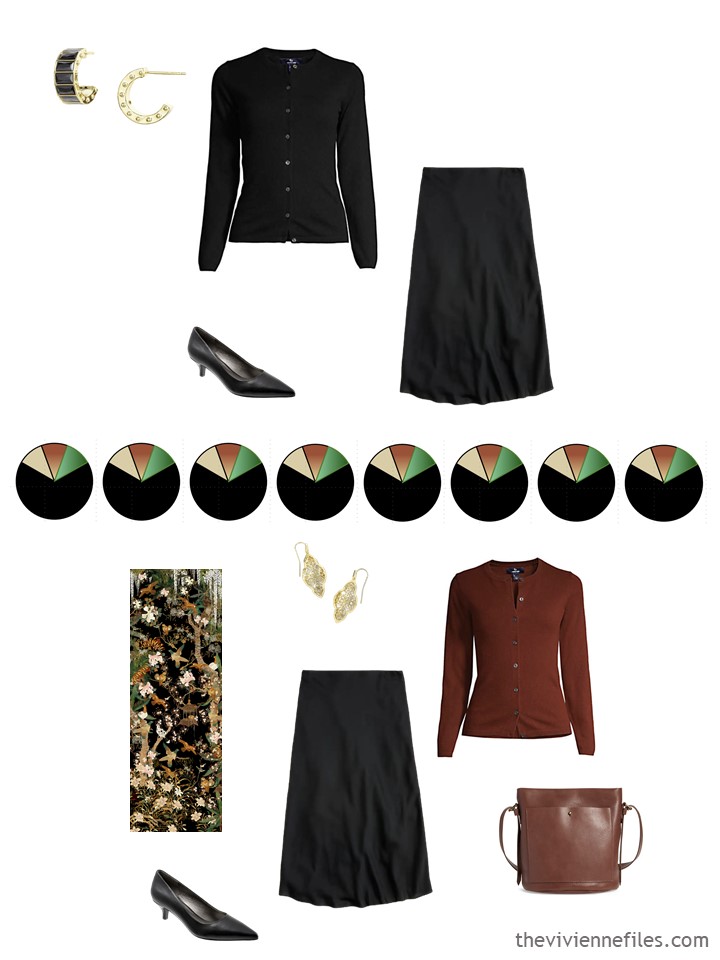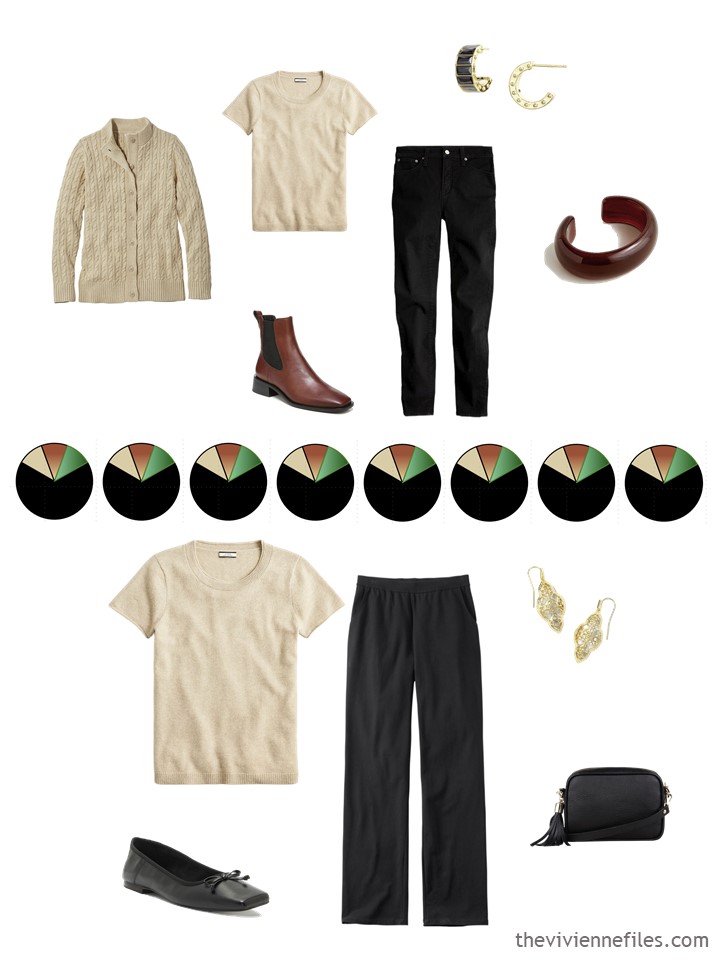 To me, the next wardrobe is the quintessential wardrobe for someone who wants to look nice, but not spend a lot of time fussing about clothes!
This heroine has developed a definite fondness for cotton sweaters with some beautiful texture!
for some random reason, I found all of the 3-letter brands at one time!
It would be almost impossible to pull together a bad outfit from these clothes: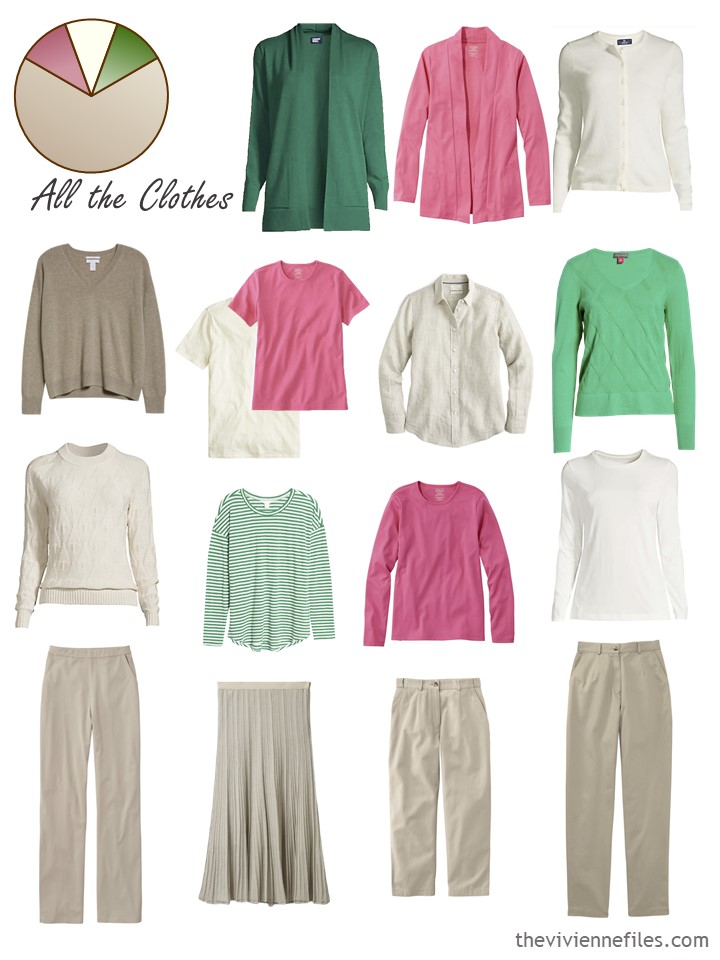 This heroine isn't entire boring, though – the green earrings are pretty cool: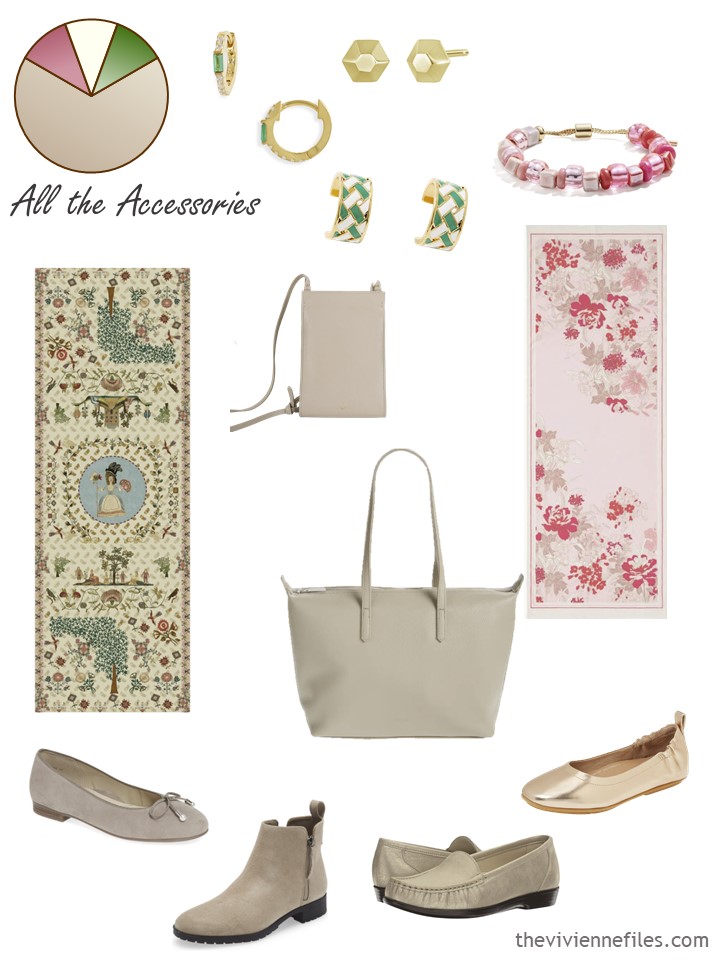 What fun for this heroine to have more options…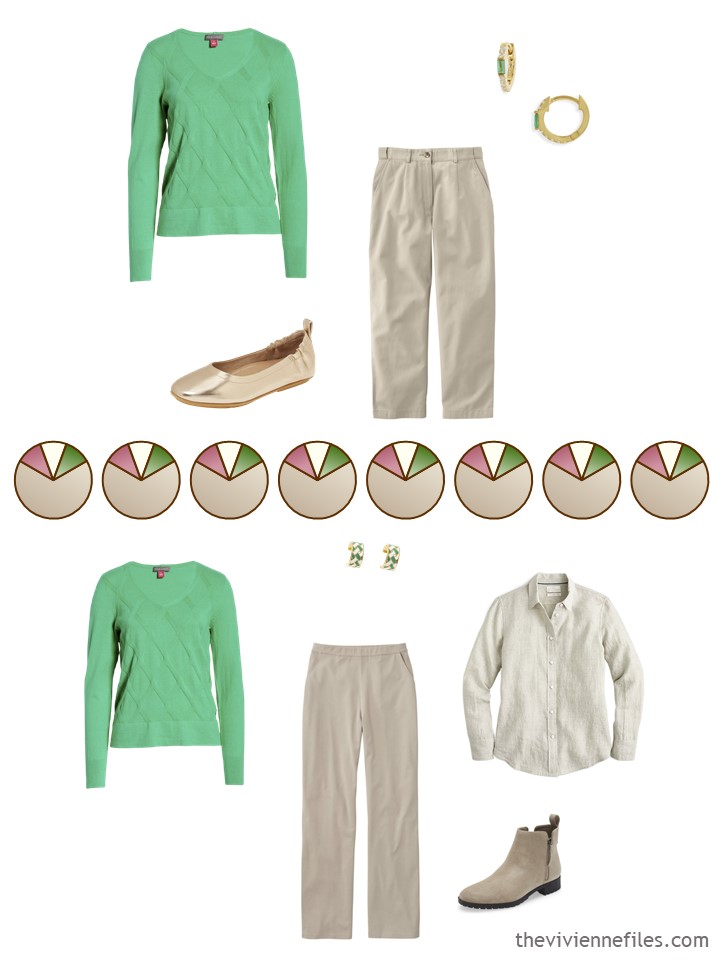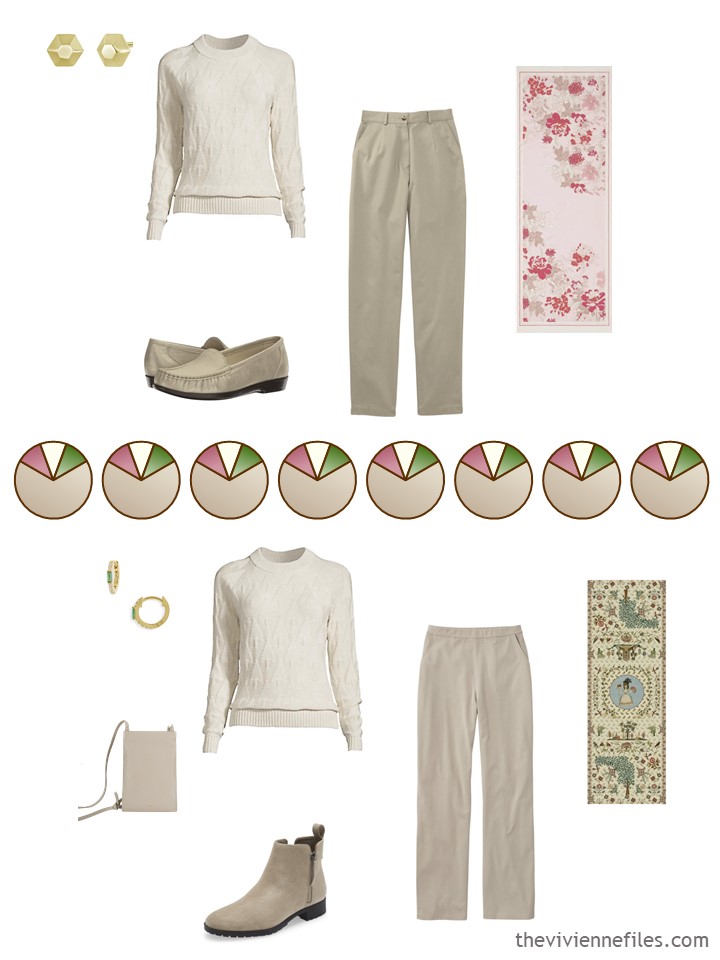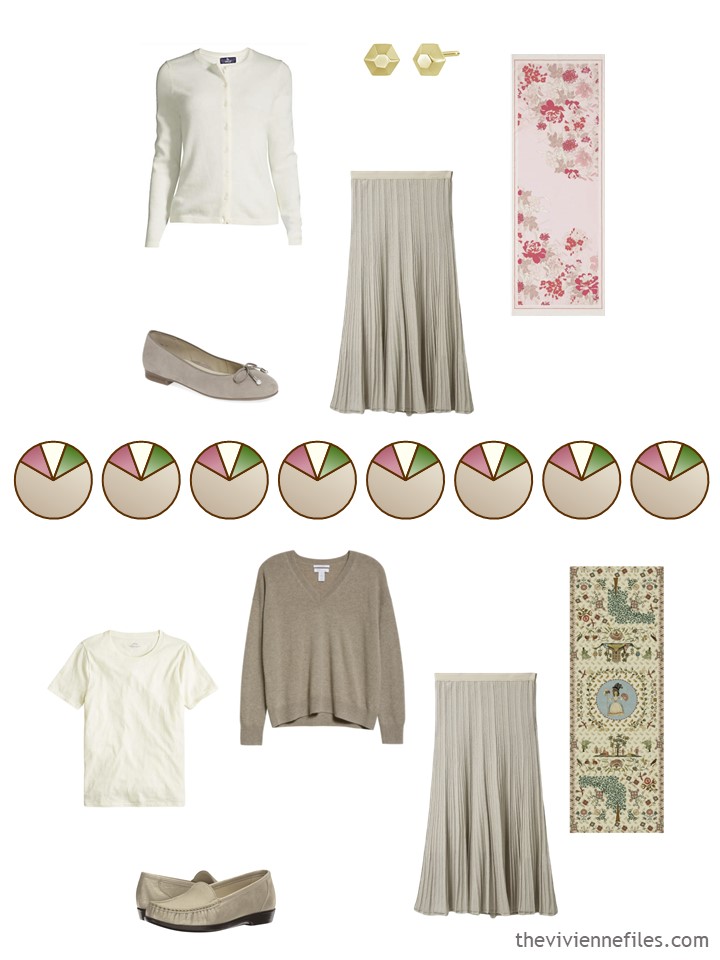 It's going to be a challenge to build a warmer weather wardrobe with grey as the main neutral – most grey clothing is wool! I'm going to have to find some linen…
Since I didn't find a grey skirt that I liked, I thought that it would be smart to grab this dusty mauve one… Maybe this heroine likes to wear mixed pastels!
Maybe it's because I like purple (and mauve is close enough!), but this really appeals to me!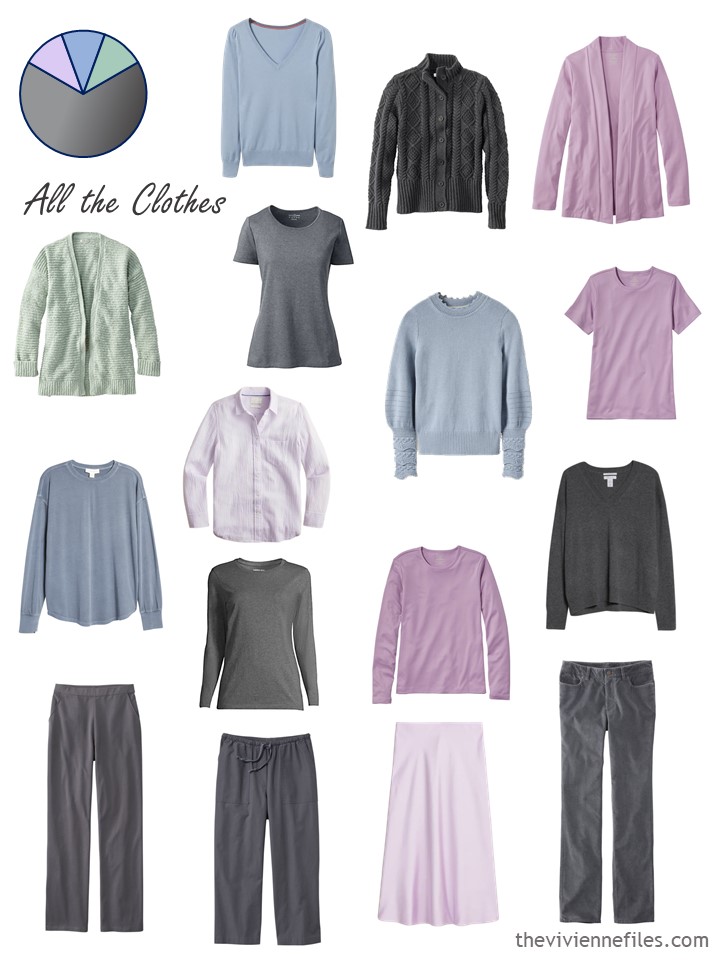 Ah, these dark shoes are going to need to be supplemented by something more summery… But it's ONLY April…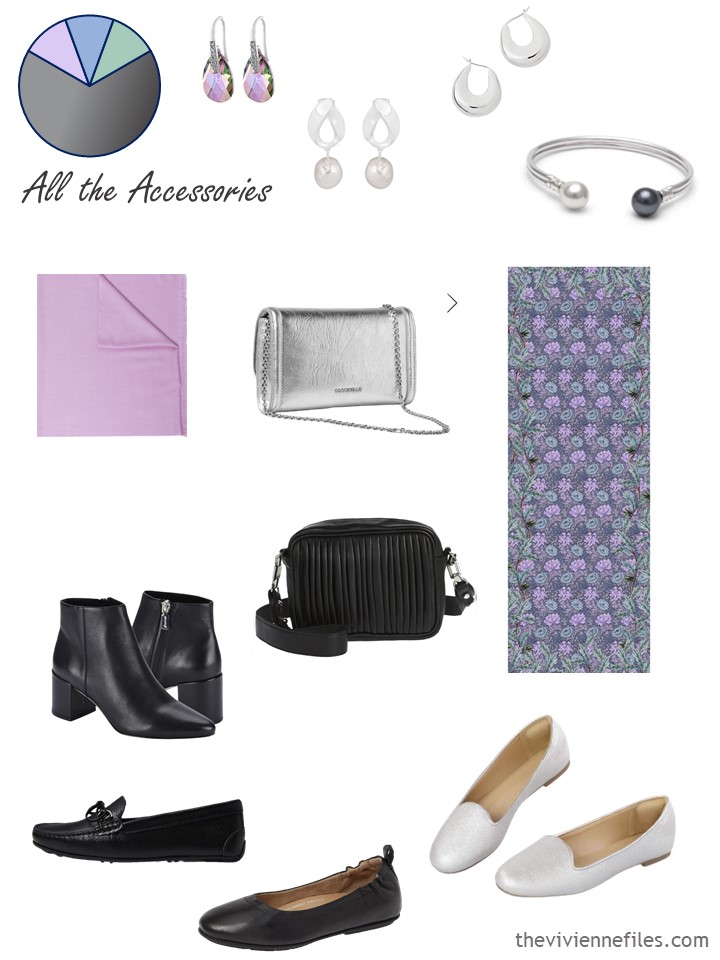 I really like 2 shades of mauve together…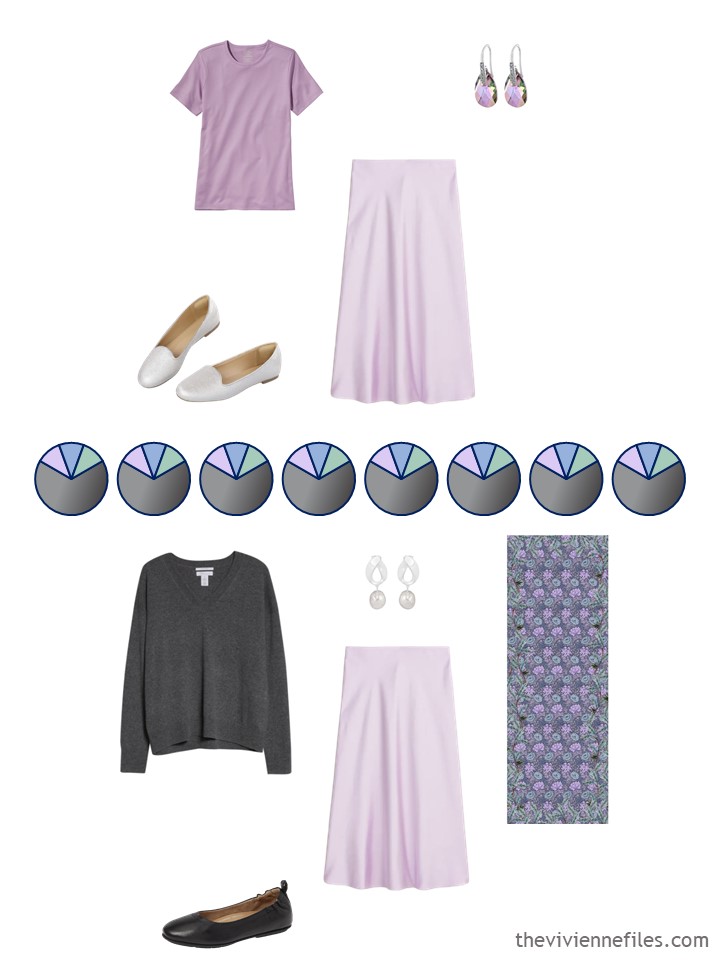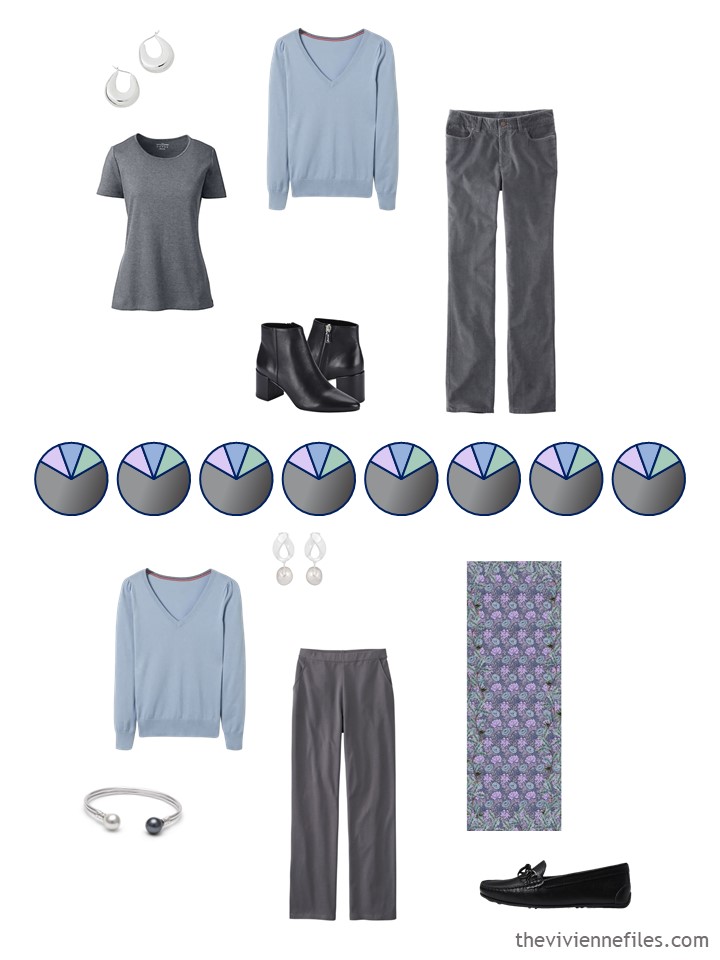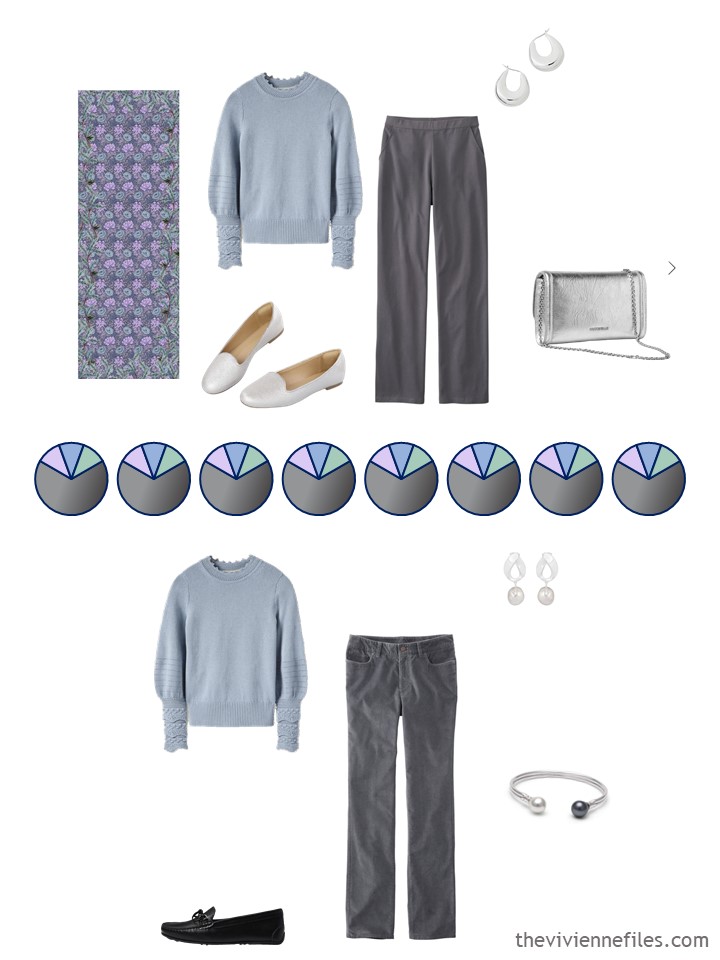 Note – on this next scarf, I've expanded the shades of green in the palette – it was pretty dark for warmer weather!
This is a more casual heroine, in my mind…. And note the sandals!
The new skirt and green sweater lighten the entire feel of this wardrobe, don't they?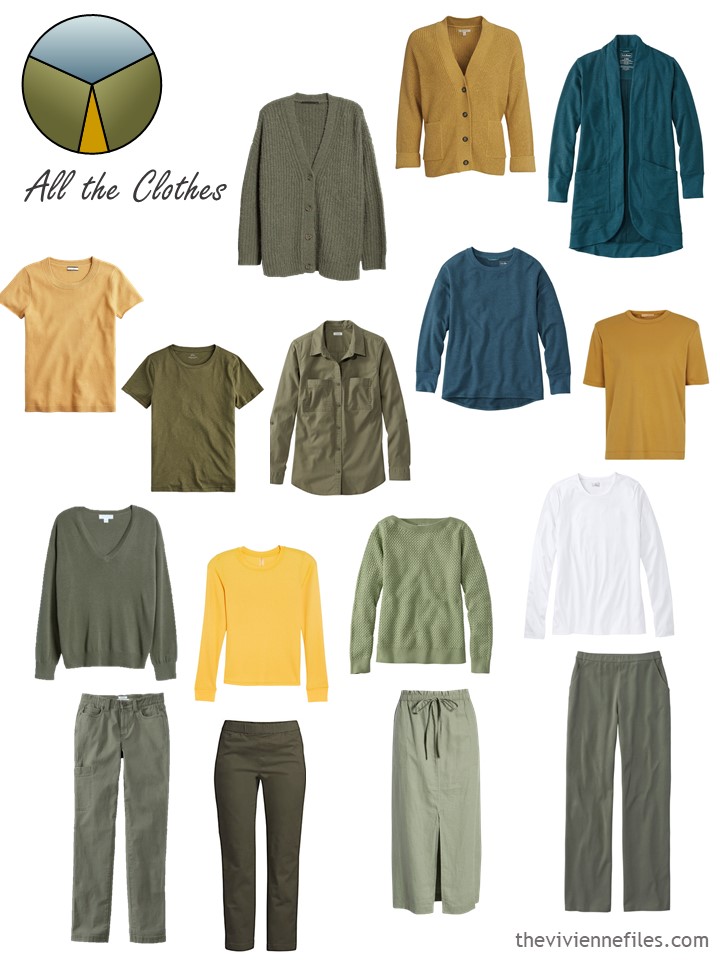 I'm also kind of smitten with the citrine earrings – they aren't very big so they would be easy to wear often…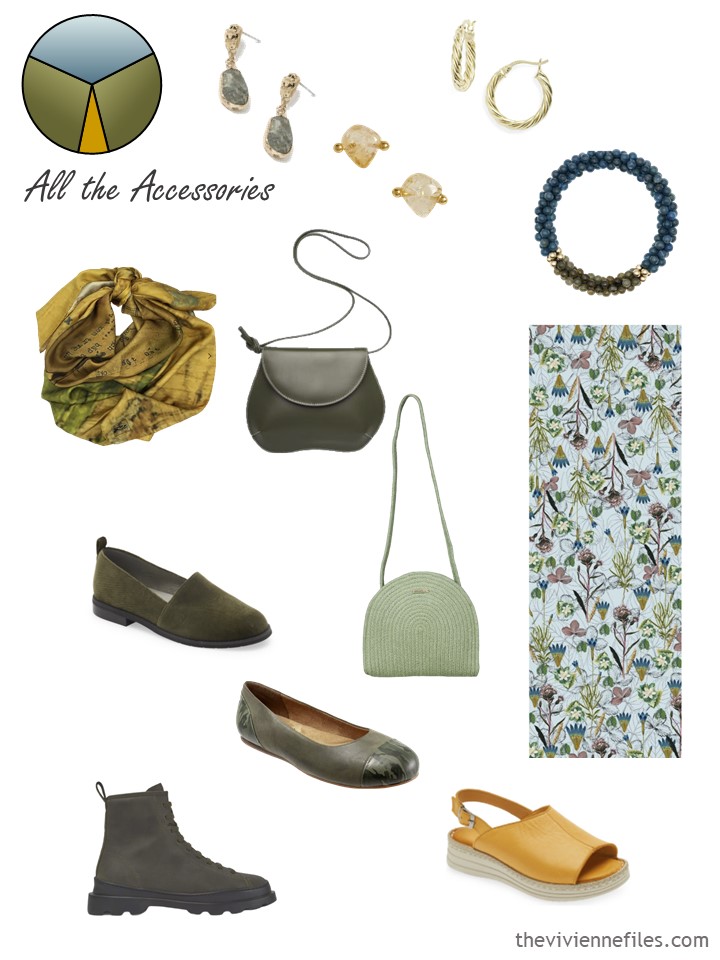 How do you feel about wearing mixed shades of olive green? I think they look fine together, but I'm curious what you think…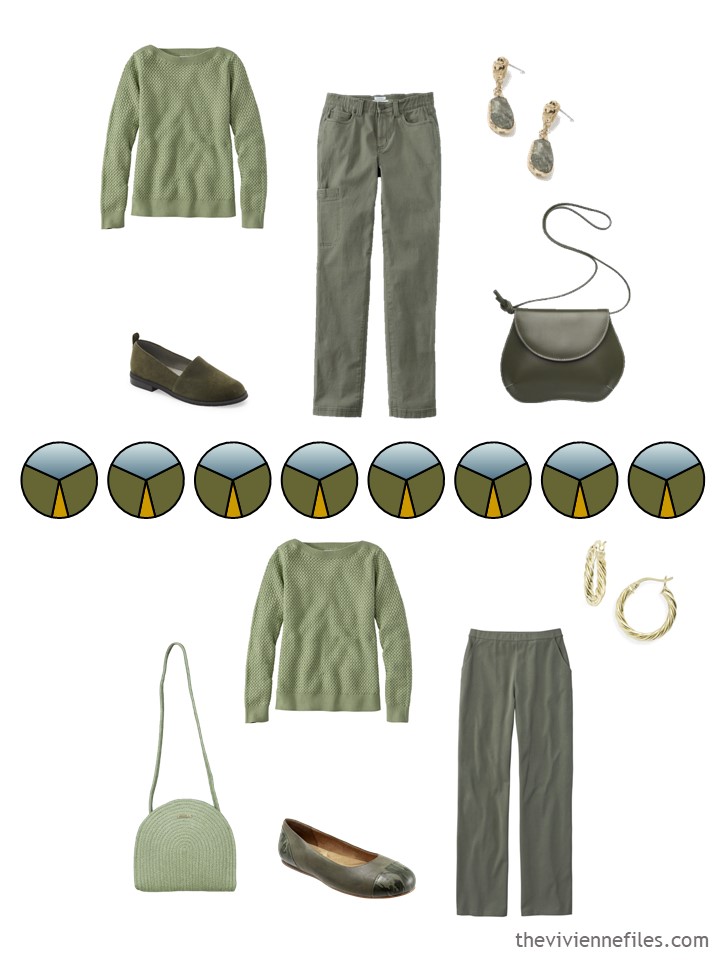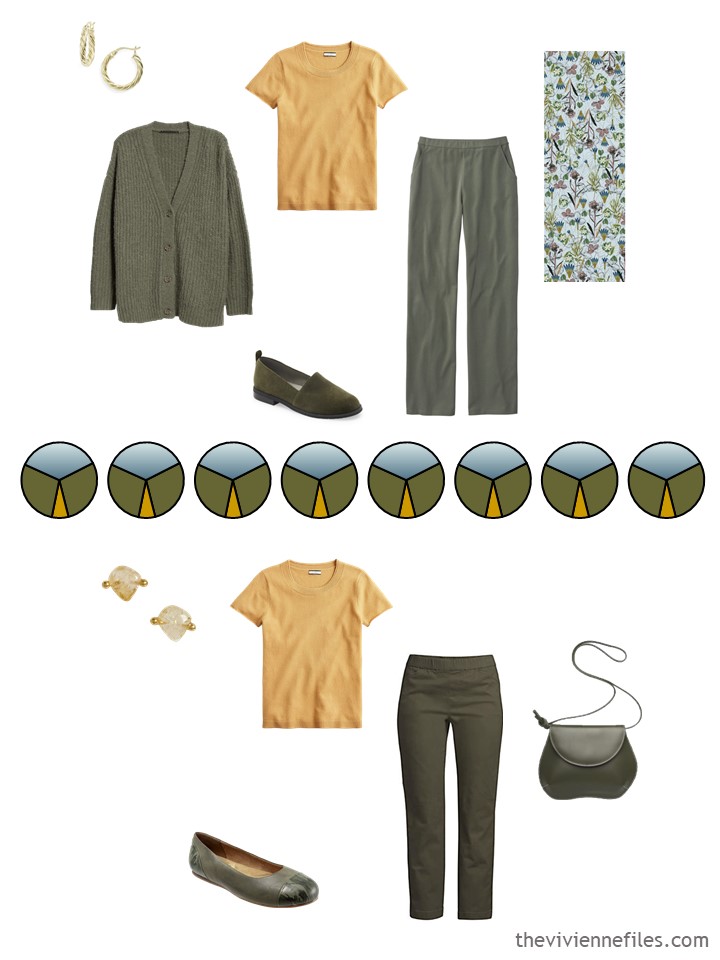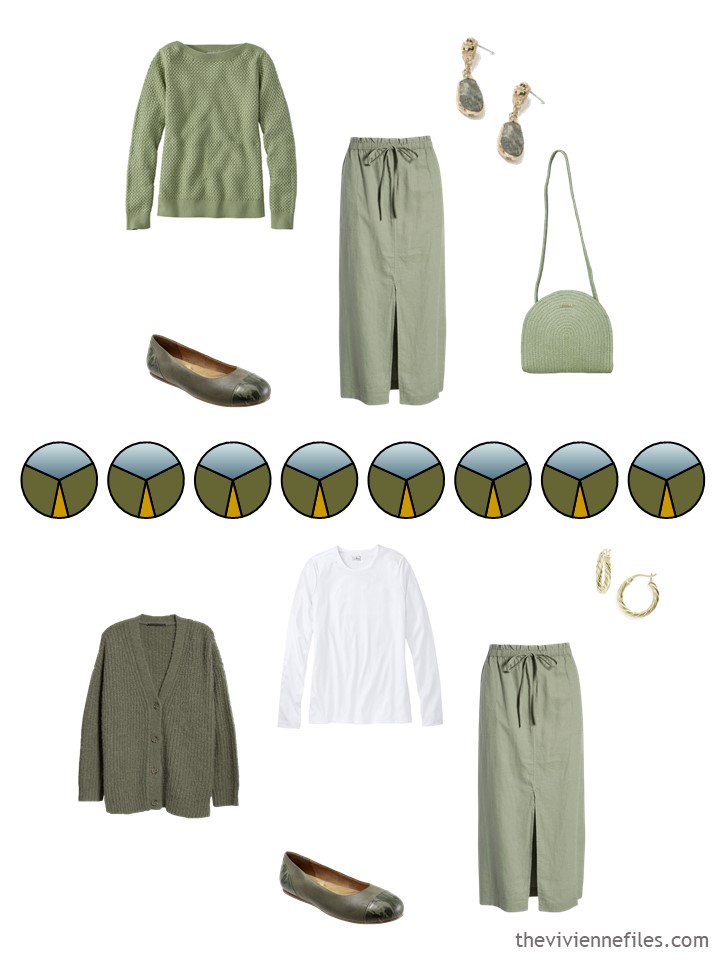 Ah, hydrangeas! I may love this scarf at least partly because I love hydrangeas…
There's nothing wrong with that!
It's hard to tell from a photograph how pretty this navy cardigan is! And the pink color is delicious…
I don't wear navy – EVER – but if I had this wardrobe in a suitcase, I would be quite happy…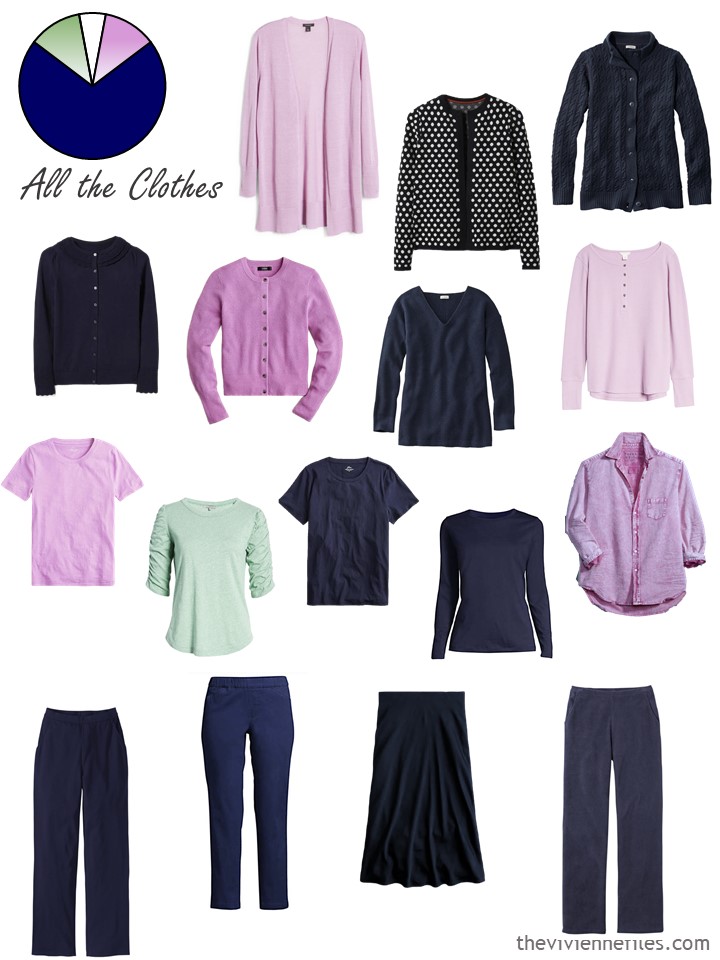 And I'm quite drawn to both of these scarves: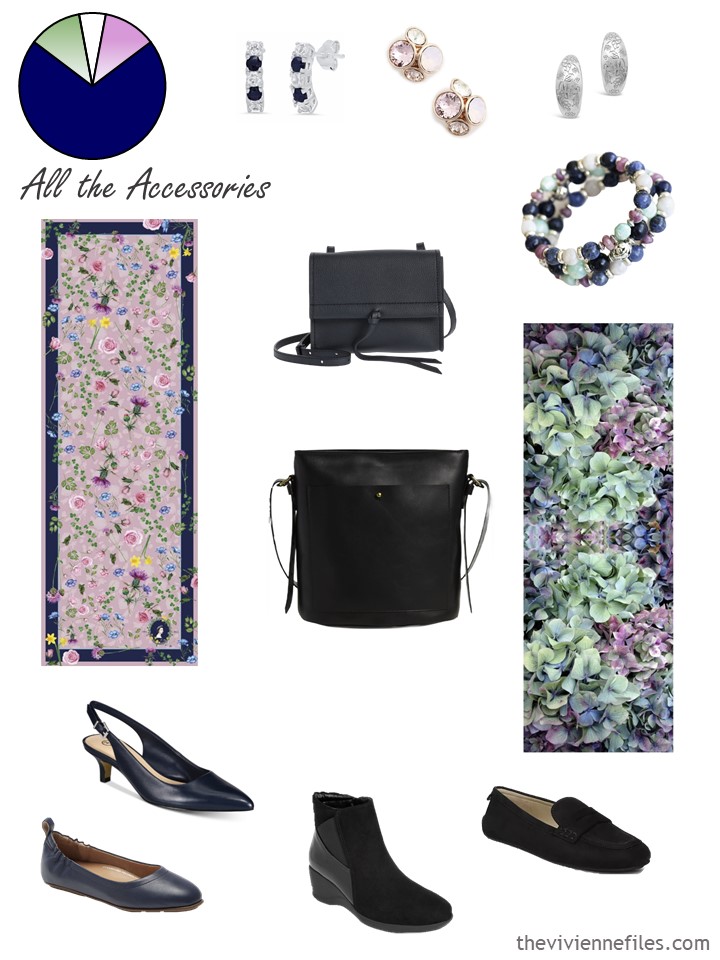 I think that this is another wardrobe from which a truly bad outfit can't be found…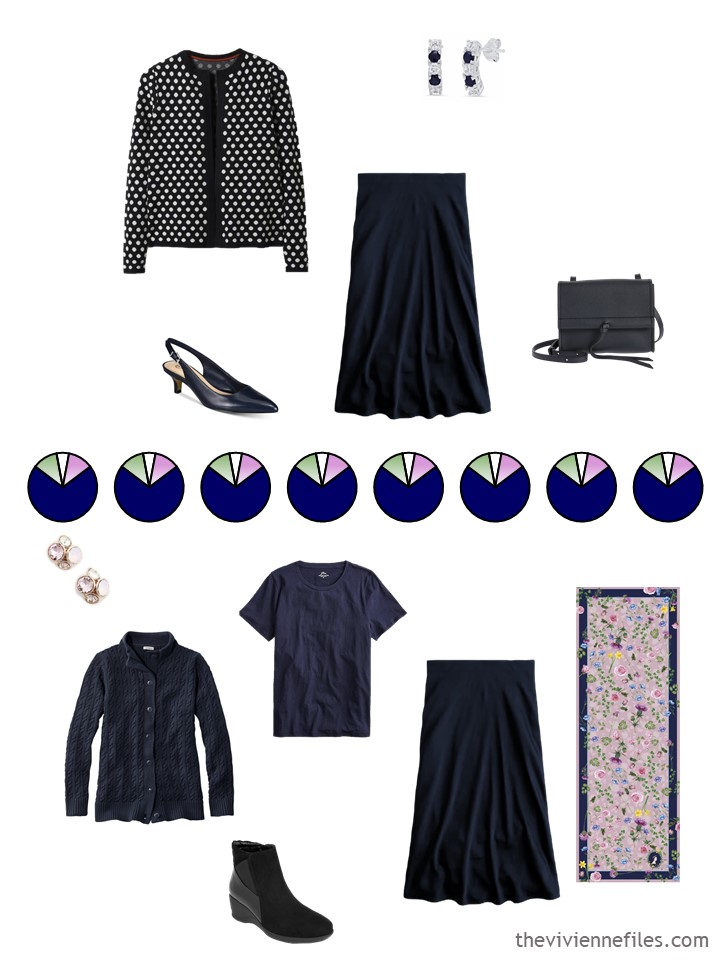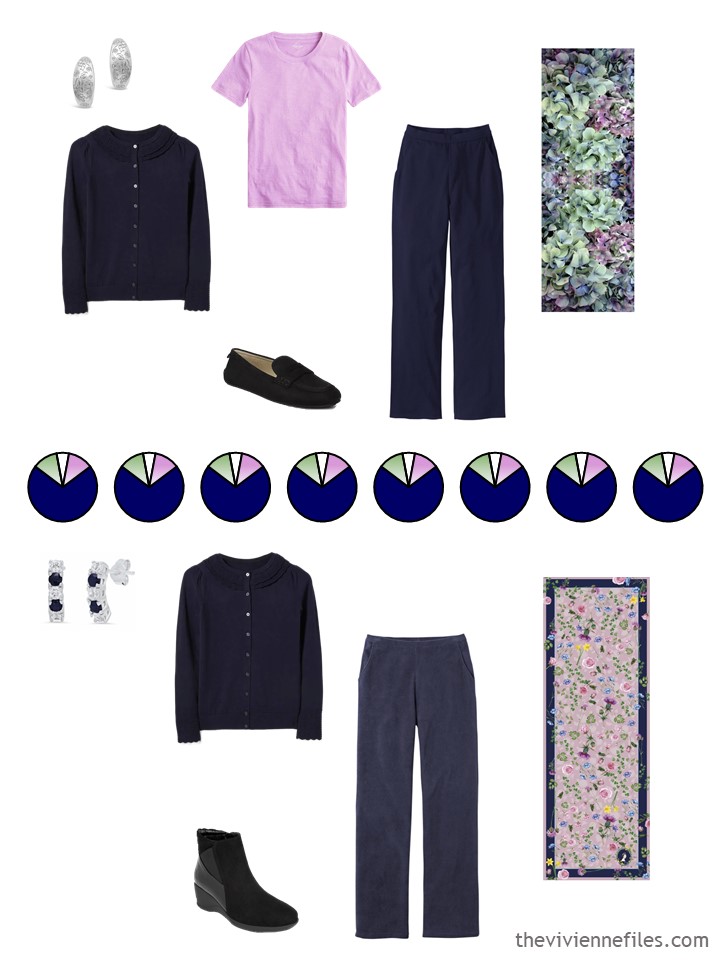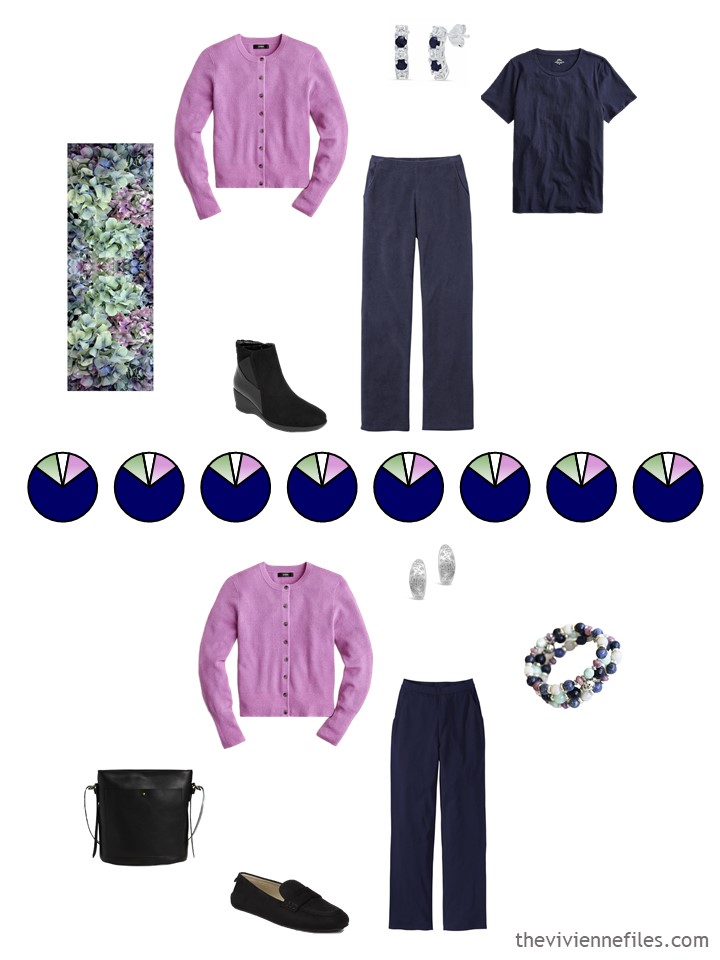 SO…. if you were plunked down in your favorite place for 2 weeks, and had to have 1 of these wardrobes as ALL you had to wear, which would it be?
I'm opting for the last one. This month…
love,
Janice

p.s. Six years ago, we were working on scarf wardrobes! Back then, we added a sweater, cropped pants, flat shoes, earrings and a necklace…