February 25, 2022
Sometimes, you just give in:
So when our heroine was very politely requested to accompany her partner to a weekend conference in a big city, she thought that these would be her perfect slightly rebellious keynote for her travel capsule wardrobe…
She's not going to go completely nuts; she's just going to assemble a wardrobe that will show off her fabulous new boots to their best advantage!
On her own time, when she's sight-seeing, she WILL wear her new boots. At the various dinners, she may wear them, but she chooses to pack a pair of more conservative pumps too!
Since soft rose and dark green are already her favorite colors, it wasn't terribly hard to assemble a travel wardrobe to wear with her boots. Still, she went a bit nutty treating herself to a new evening bag…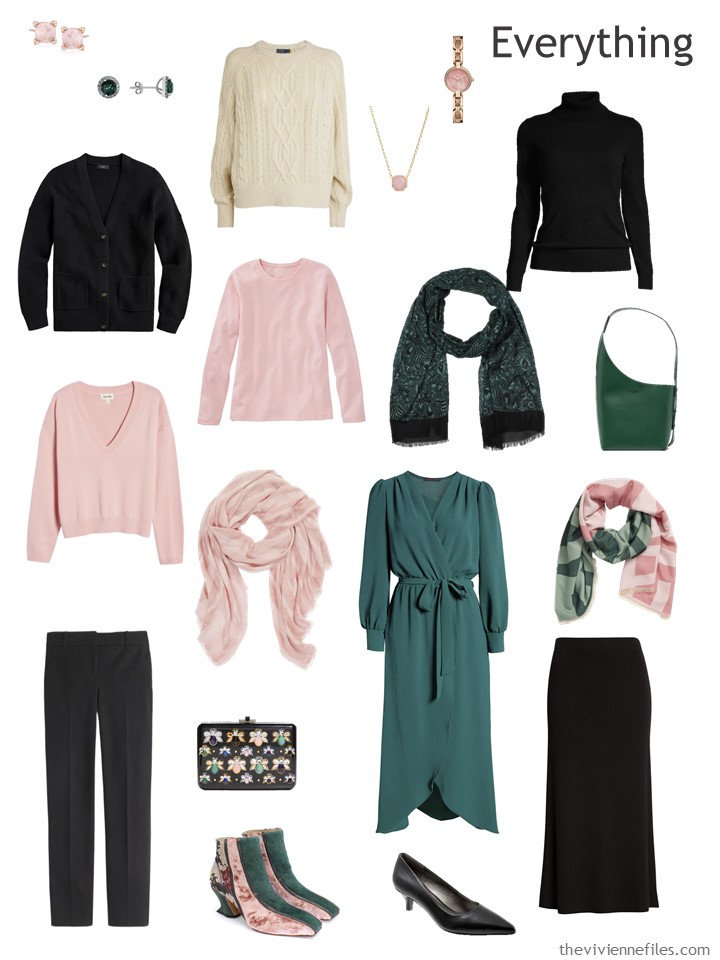 Just to make certain that she isn't letting her emotions carry her away, she plots her way through a half-dozen outfits that she can wear for sightseeing or for conference dinners: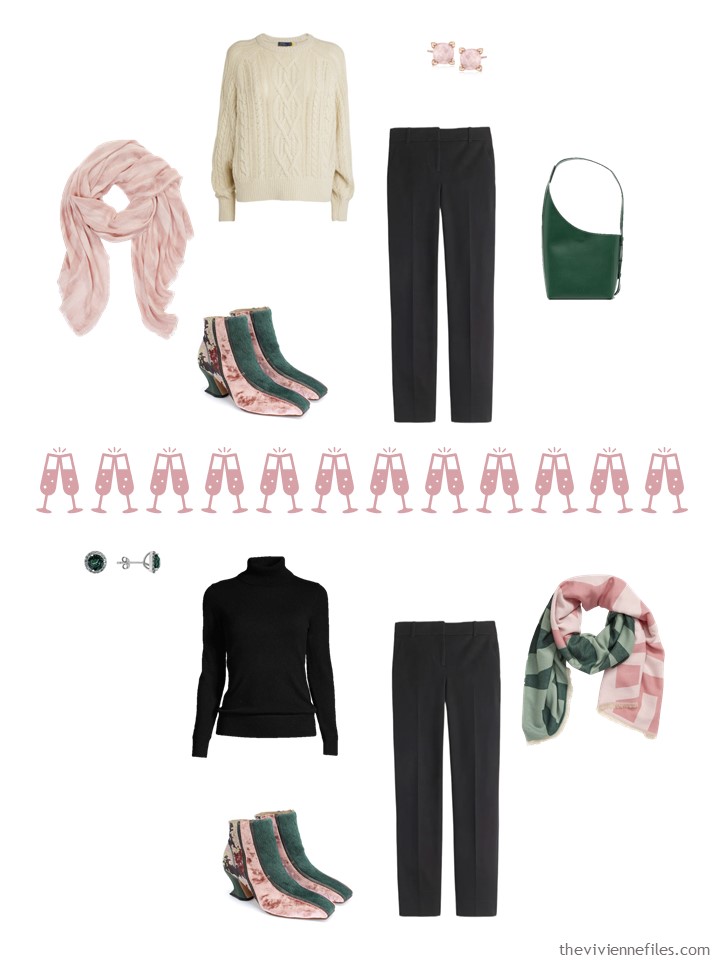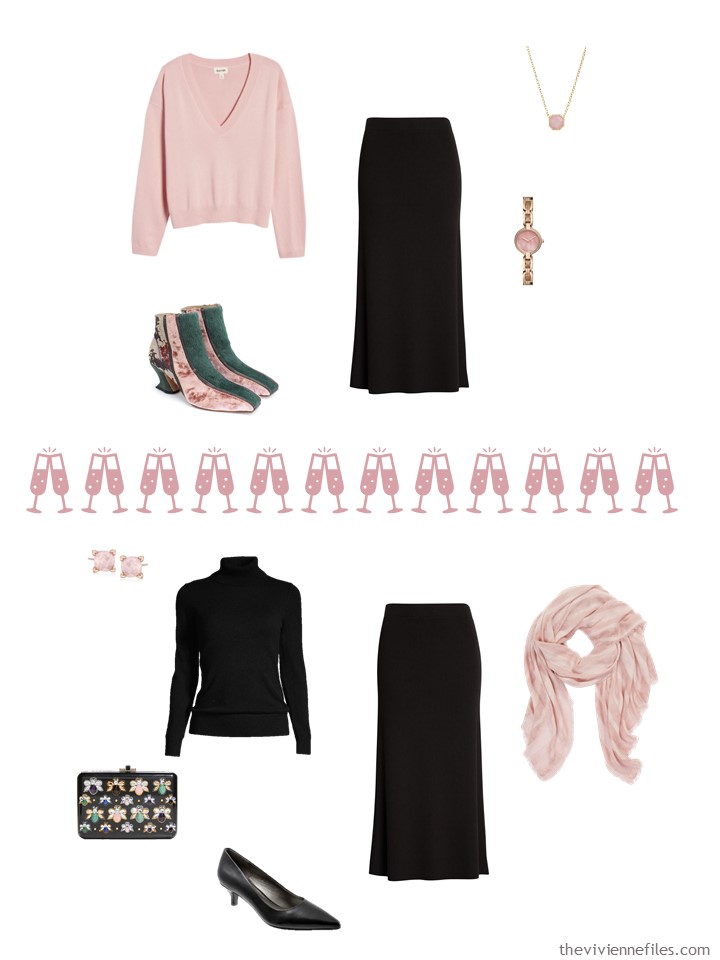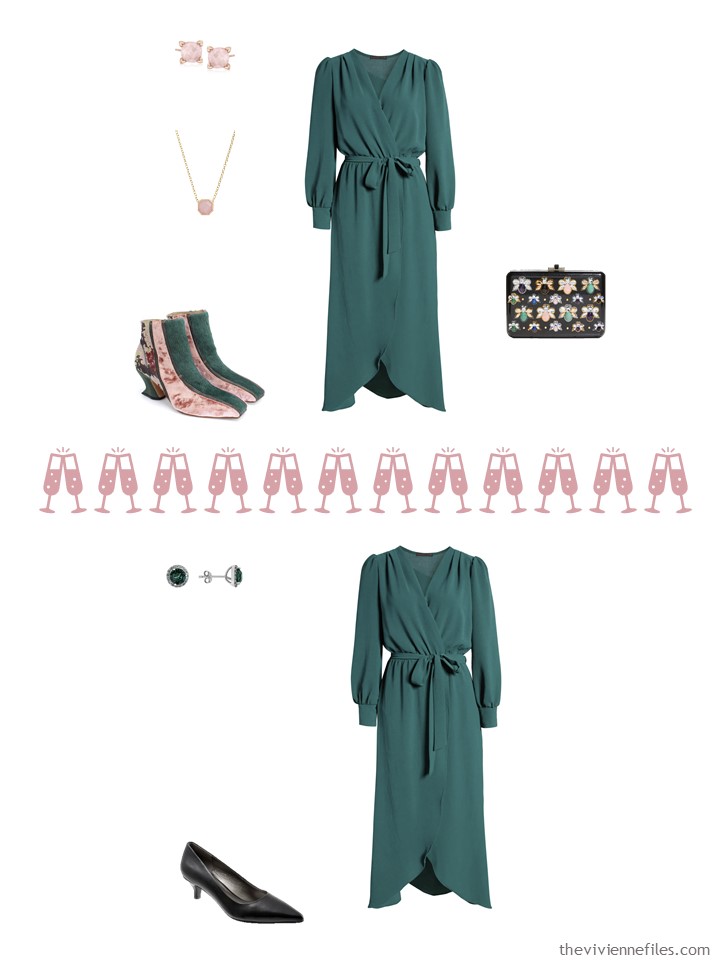 I love the idea of planning a travel wardrobe around a pair of really distinctive shoes…
love,
Janice
p.s. Four years ago, our most glamorous of heroines built a travel capsule wardrobe around a pair of rose-embroidered velvet flats!