February 23, 2022
She's been frazzled for a long time…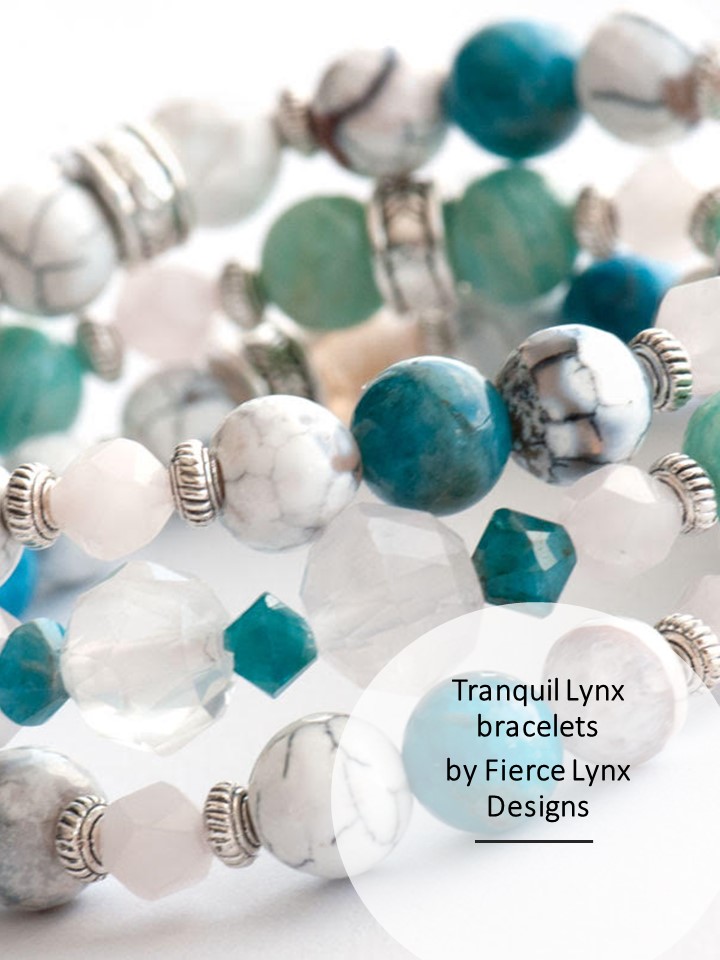 So when she saw a special offer to stay at her VERY favorite ocean-front hotel for a long weekend, she was tempted… Oh so tempted…
Grey and white sands, water in every shade imaginable, and hints of blush and orange in the sunrise…
yes, there are some pink quartz beads here!
She has, frankly, no idea what the weather will be, and furthermore, she doesn't much care! She doesn't really want to walk in the sand, or (heaven forbid) frolic in the surf. It IS still only February…
But her best understanding of the forecast is that the weather will be quite warm enough to sit out on the deck with a book, sunglasses on, knees exposed to the light! Not that she wants a tan – she just wants some air and light on her body; it's been quite a while…
So she packs some warm-ish things, and some cool-ish things:
if you like the fabric of the floral blouse, there are also two dresses in that fabric available… here and here… and PANTS!!!
Her wardrobe echoes the feeling of the ocean; if she were traveling for longer, she could easily expand this wardrobe with more (and darker) grey, and that lovely pink…
But she's really quite well prepared for whatever she runs into this weekend, short of a full-on blizzard!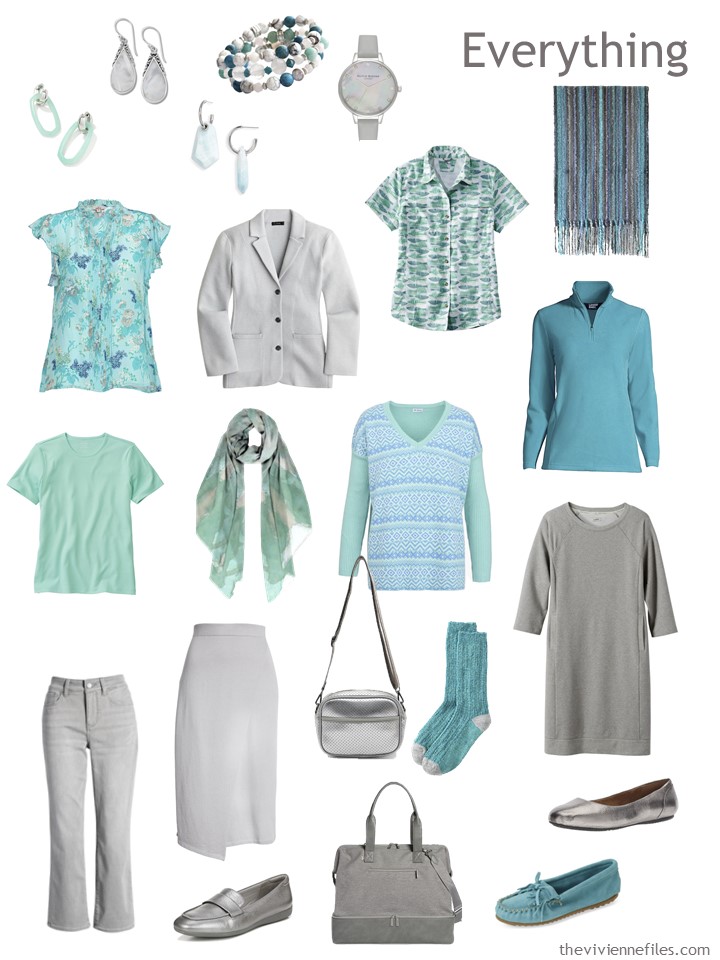 She makes certain that she knows exactly what her outfit options are; struggling to get dressed every morning will NOT bring her tranquility!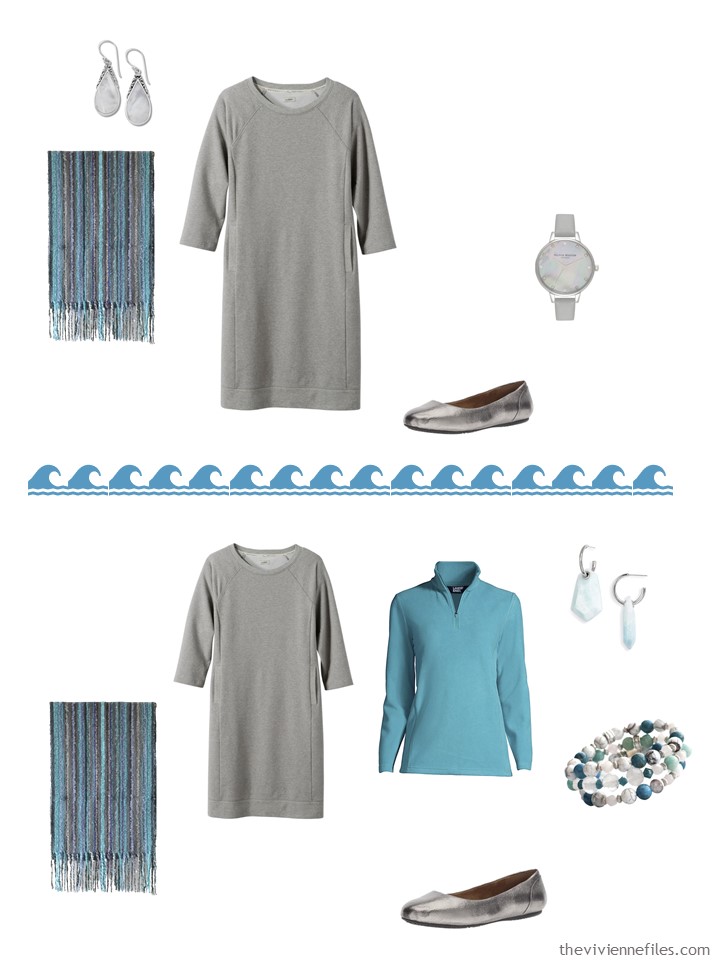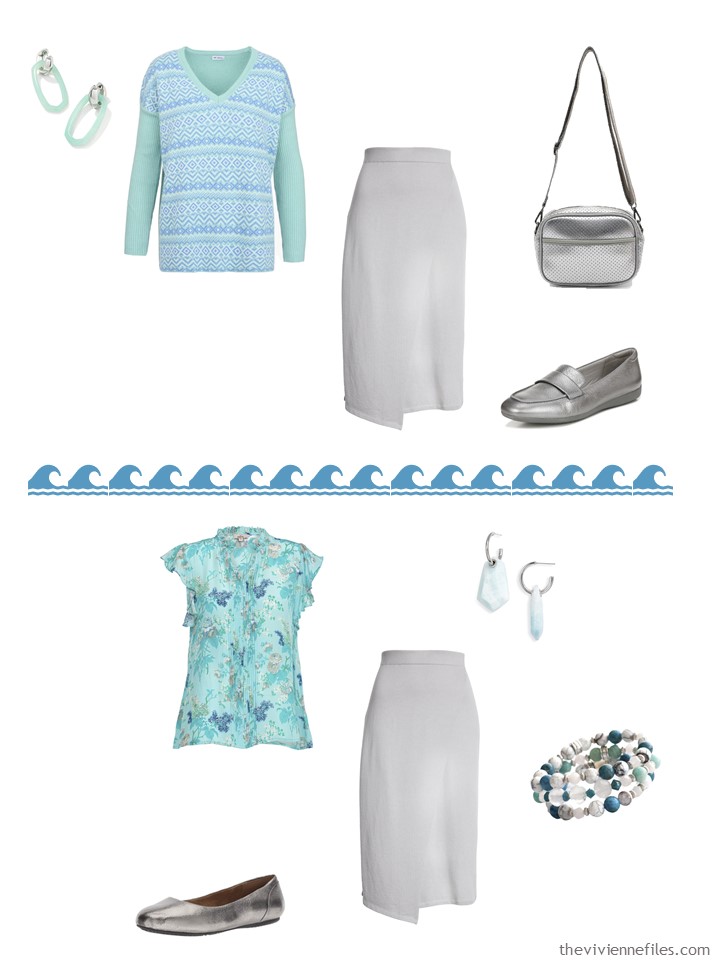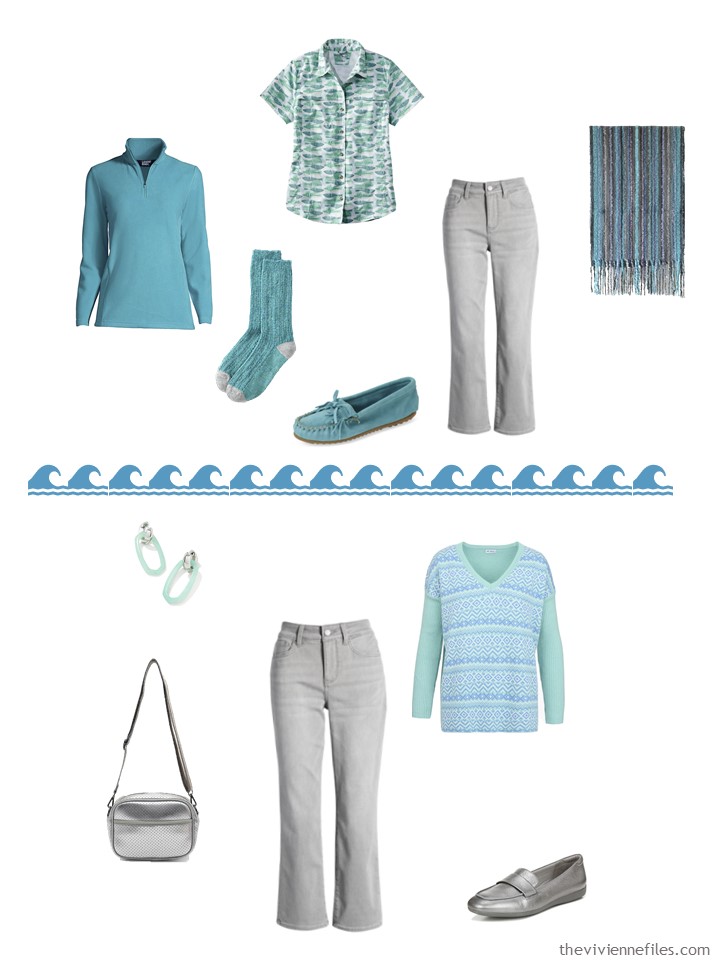 She will probably pack warm pajamas, and maybe a pair of grey tights to wear with her skirt and her dress, if it gets TOO cold.
She will NOT pack her blood-pressure monitor…
love,
Janice
p.s. Six years ago, I showed how to assemble a wardrobe 1 piece at a time, in navy, red, and beige. It looks like another beach trip wardrobe!