November 17, 2021
Yes – ANOTHER SCARF GIVE-AWAY!
This lovely object is 36 inches square, and SO lovely… Leave a comment and it might be yours!
Creativity Requires Discipline
At least that's what she believes. Years ago, when she committed to designing jewelry, she made the very startling choice to limit her work to silver, gold, black onyx and pearls. Well, she will use mother-of-pearl if it is truly ivory…
Over time, her wardrobe came to reflect the same colors that she cherished in her work…
When it's time to go to the annual One of a Kind show in Chicago, she knows exactly how she will pack!
She deliberately packs a column of charcoal grey, as well as wears her black column. These small choices can make getting dressed so easy:
As she gets ready to pack, she realizes that her wardrobe does indeed look a great deal like her jewelry, when on display. She is completely delighted by this!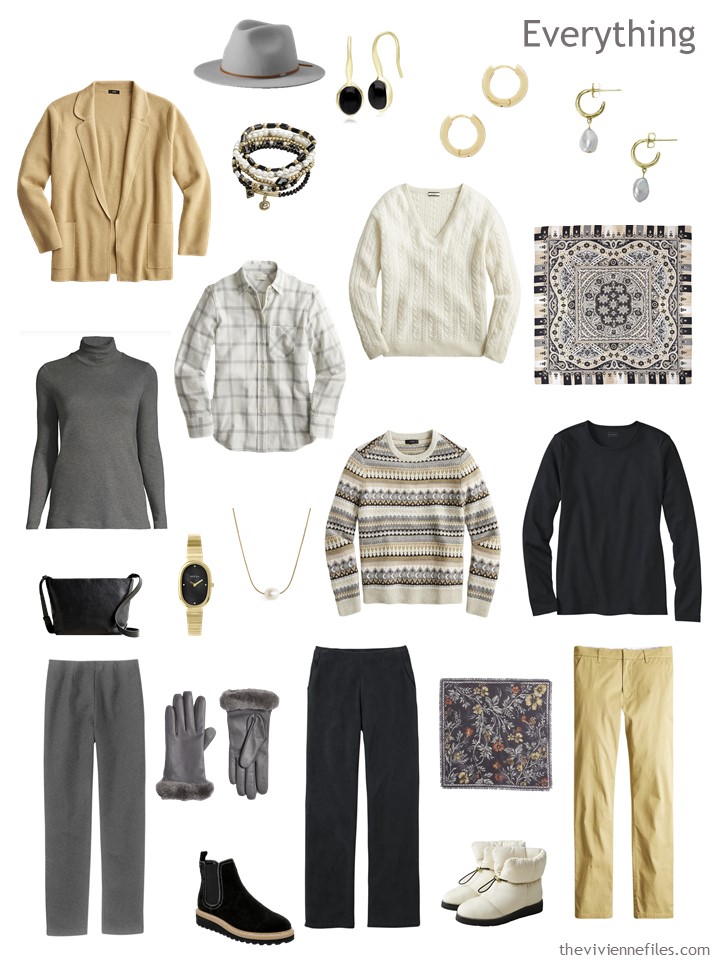 As she points out to her customers and friends, these four colors – in jewelry or in clothing – give you all of the options that you really need: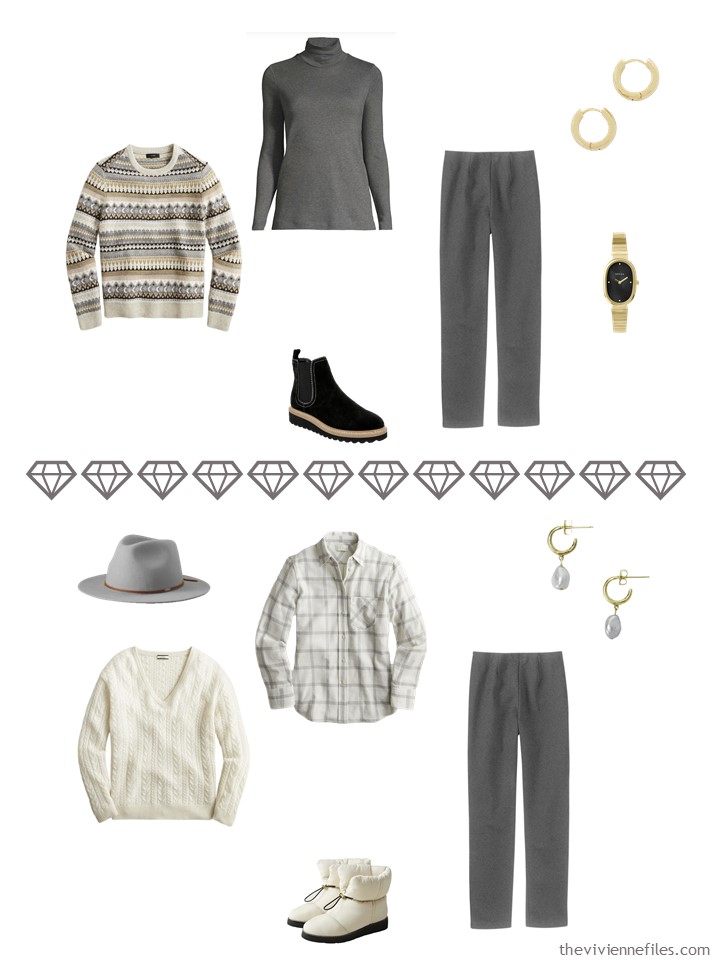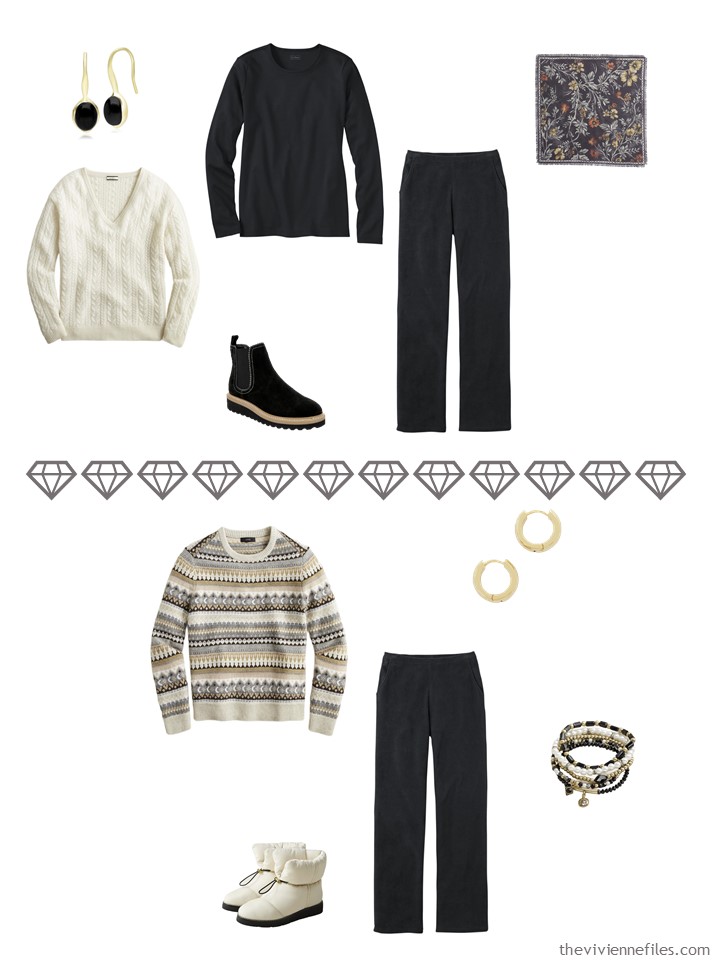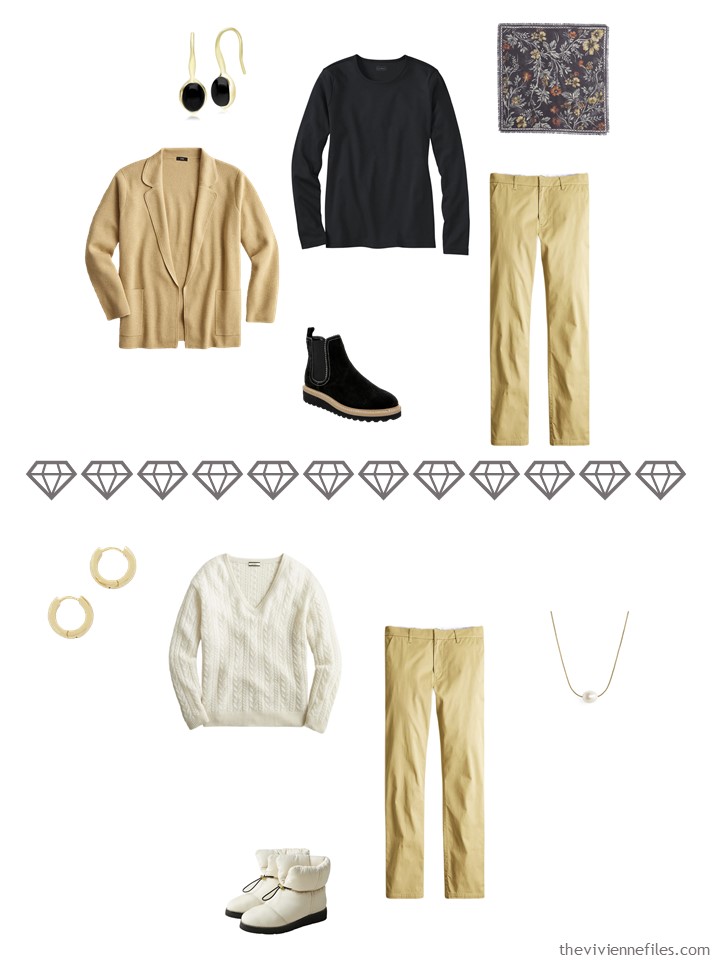 Why do I suspect that her closet at home might look quite a bit like this?
Wouldn't you love to meet this designer? Imagine when she does a collection of her interpretation of the 4 Seasons, or of the 4 Elements, using just her 4 materials….
love,
Janice
p.s. Six years ago, our heroine was building her wardrobe around "Echo and Narcissus" by John William Waterhouse. Pre-Raphaelite painting is ALWAYS inspiring…