November 15, 2021
The randomly chosen comment from last week's scarf give-away was #47: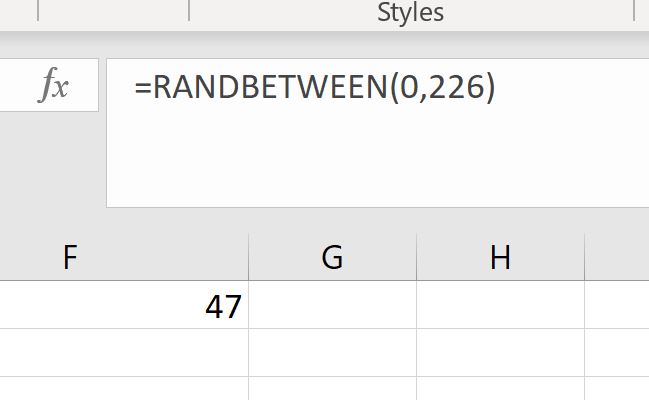 Jacqueline Croydon – please send me your mailing information, so that I can send you YOUR NEW SCARF!!!
Note, I'm working on another scarf for Wednesday, which I also have in my hot little hands, to give to one of you…
Now, down to The Weekly Timeless Wardrobe!
Solid colored clothes are the core of any functional wardrobe, but woman does not live by solids alone! If you love florals, or stripes, or prints with dragonflies in them, you should NOT neglect these feelings – this is how you personalize your wardrobe!
A print doesn't have to be gaudy or loud – this shirt is beautifully subtle and elegant:
If you really want to wear something printed or patterned, but don't know where to start, this is the time of year when plaid shirts are abundant. Flannel is never a bad choice in November, in the Northern Hemisphere!
If you're not interested in wearing layers for holiday events, a beautiful floral top can do a lot of the "dressing up" work for you…
Today's Common Wardrobe was inspired by the plaid shirt and the Fair Isle sweater – mixing cool and warm colors works for many of us! If you're shy about wearing camel above the waist, don't discount the beauty of camel pants…
This little wardrobe gives you options for "all warm" outfits or "all cool," depending on what your mood suggests: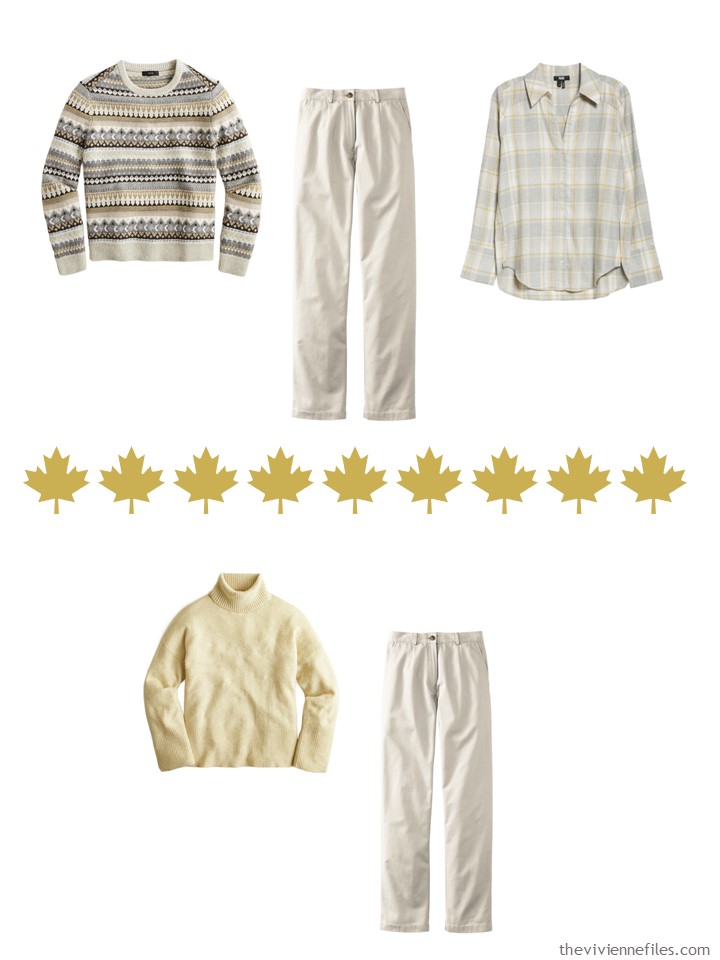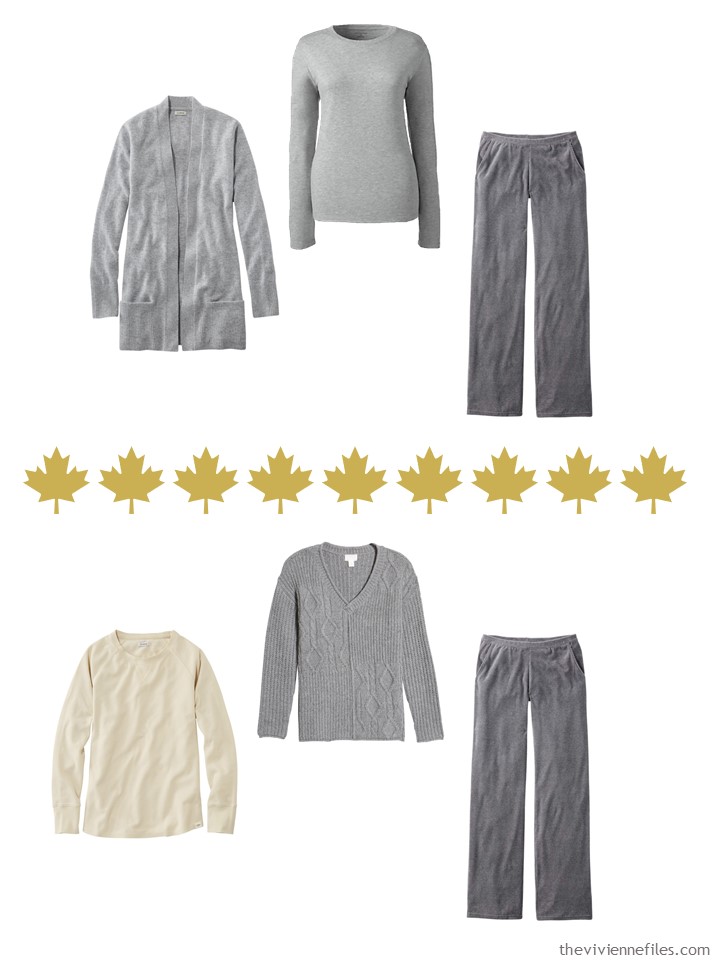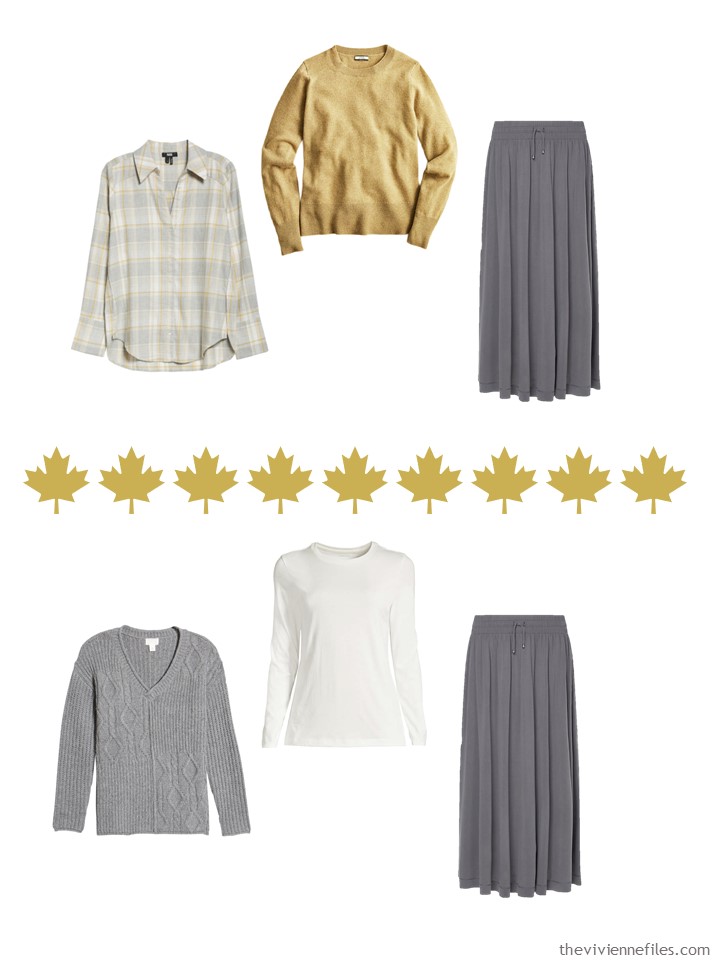 Do you mix warm and cool colors? I used to have a pair of brown pants that I wore with black sweaters ALL THE TIME, with a black and brown scarf. I'm still thinking of the usefulness of a pair of stone twill pants in my wardrobe…
love,
Janice
p.s. Today's flashback, to 8 years ago, is just a simple gesture of kindness that I observed. It still makes me happy…