September 10, 2021
When ImageDiary released this scarf, it was meant to be a "one of a kind" piece. I bought it immediately, but realized that she really SHOULD make more than just one… it's that beautiful!
So Scottie has agreed to have 5 more produced, if there are orders for them. This scarf is huge, and breathtakingly lovely. Trust me…
This Year, She's Going…
After her book was on the Times Best Sellers list for most of the winter and spring, she began to get invitations. She expected that.
But when she was asked to be the Grand Marshal at her college's Homecoming Parade, and flip the coin for the big football game, she was… conflicted.
College wasn't the party and socializing fest for her that it can be for so many people. She was, frankly, a wall-flower. And that was the only flower she could associate in her mind with higher education!
But she thinks, and realizes that she has something to share with at least some of the students at her Alma Mater…
She particularly likes the small written detail on her scarf – it speaks to all of the ways in which college was NOT what she had been promised…
She knows exactly what colors she wants for her small travel wardrobe; they are absolutely NOT her school colors of bright blue and white!
There's a picnic dinner planned for the night everyone arrives. It's not generally the kind of thing that would interest her, but she knows that the staff of the English department will all be there, eager to talk to her…
The next day, she gets to be at the front of the parade, and then sit in some pretty conspicuous seat for the football game. She doesn't even really understand football, but she is looking forward to seeing the crowds of students…
That evening is the Homecoming Dance. She is expected to make an appearance there for the first dance, but nobody has any expectation that she will stay 1 minute longer… This is the night for dinner with her advisor and a few other English Department staff – much more to her taste!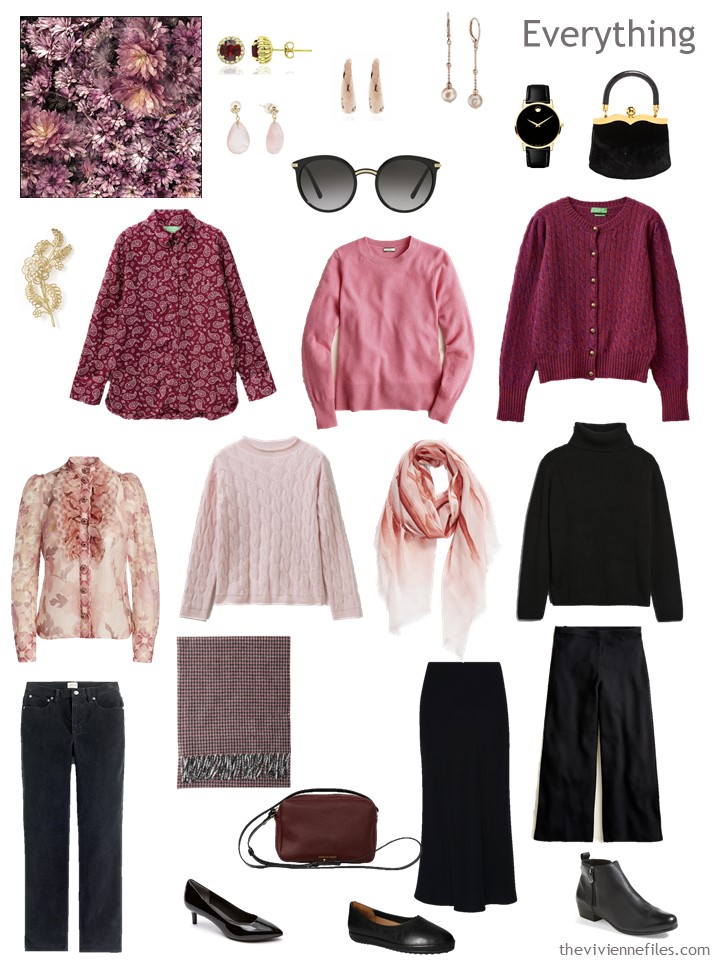 Sunday means brunch with the Homecoming organizers, and probably being hit up for a big donation…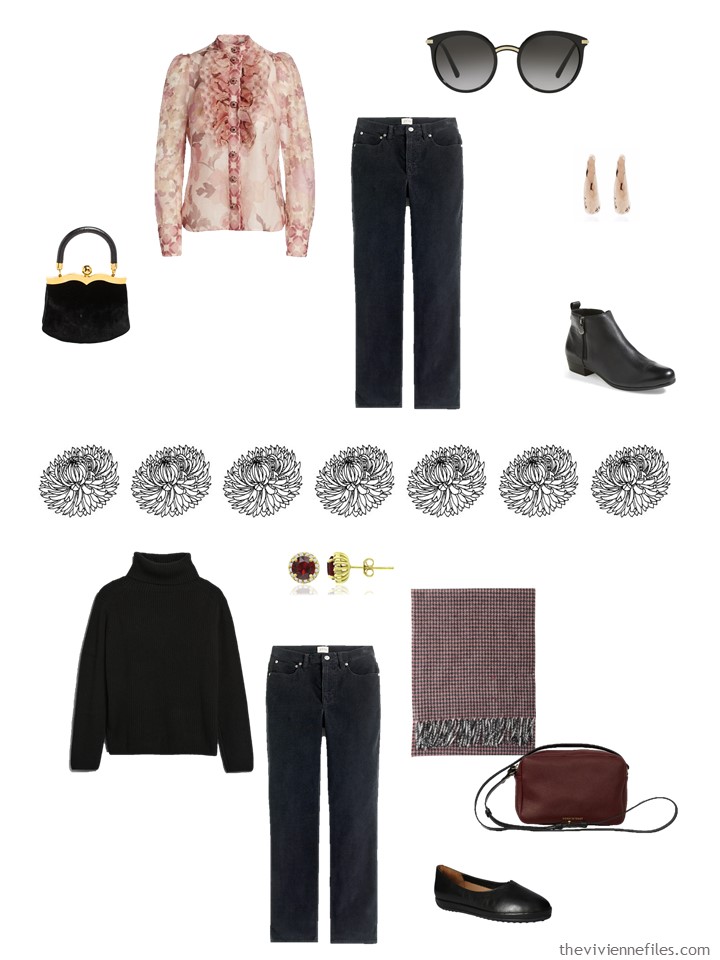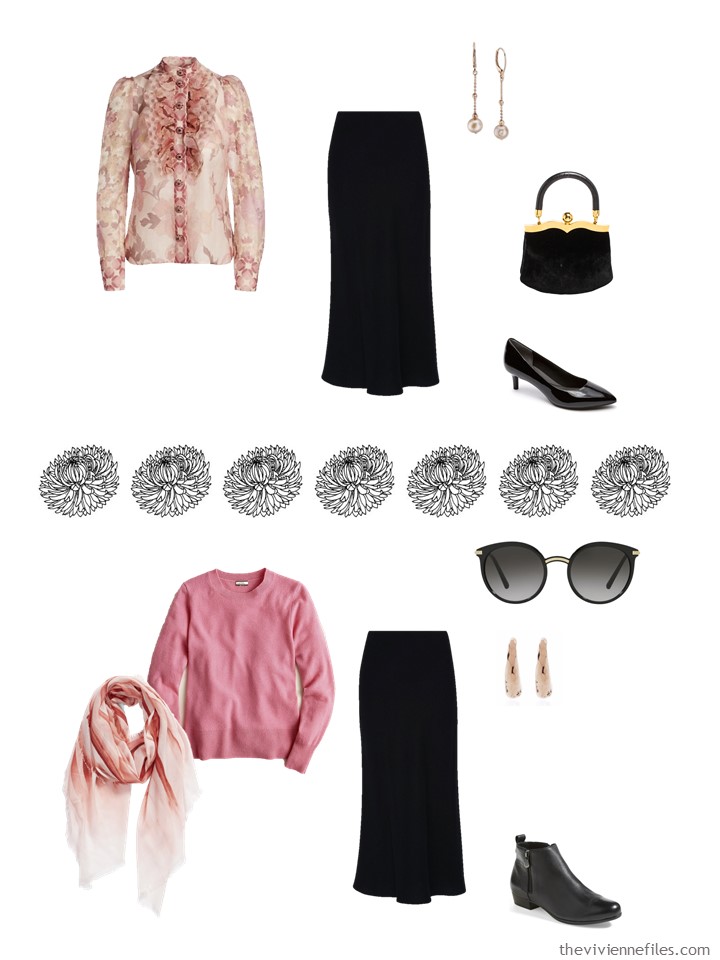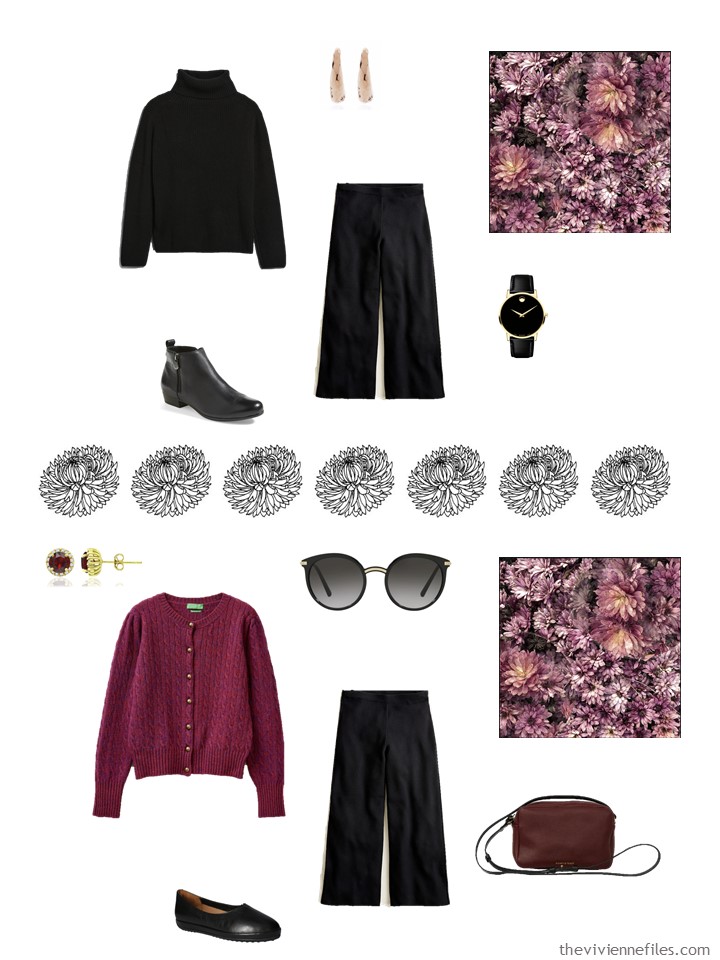 How much do you have to donate to have a building on campus named for you?
love,
Janice
p.s. Six years ago, we started with a Hiroshige print, and the goal of a casual wardrobe…