September 10, 2015
It's a question that comes up from time to time, and I'm long overdue to respond: "does the color scheme dictate the level of dressiness?" I don't think so, although I can easily see how it might seem logical. Often, by the time I've incorporated the aesthetics of a piece of art into a particular wardrobe, it can seem like there was no other POSSIBLE way that it could have gone. But in fact, I think that there's a lot of versatility possible in most color schemes.
Let's start with this simple, but gorgeous, little work, submitted for our consideration by Belovedest!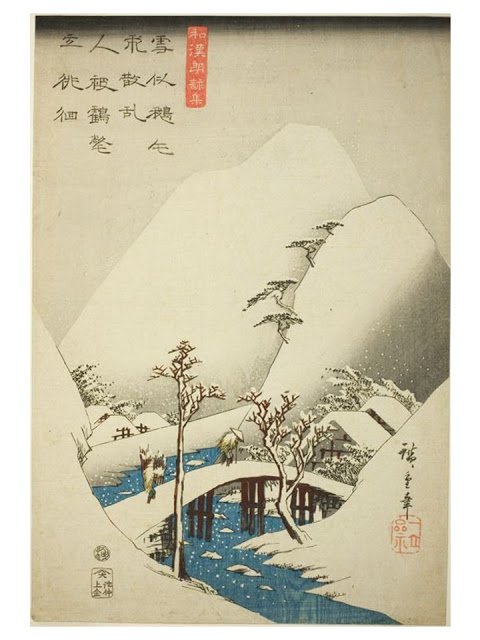 This gives us the possibilities of every sort of cream, ivory, off-white etc. shading through to any depth of warm grey we want. The accents are a blue that seems pretty close to denim, and a dashing touch of orange – unexpected, but perfect.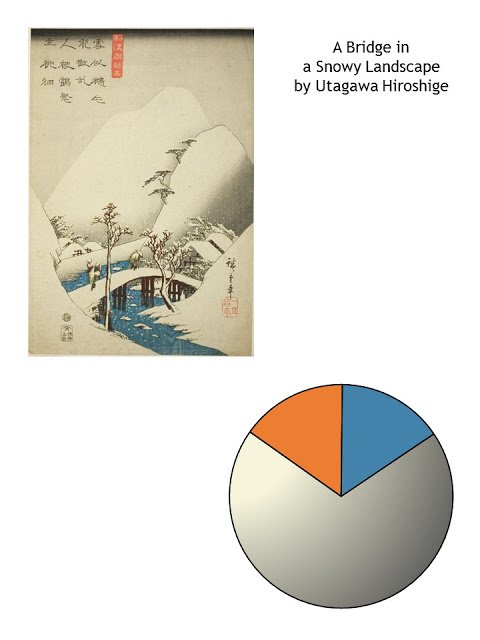 For me, casual does NOT preclude skirts or dresses, but if you just can't conceive of a skirt for leisure wear, substitute a pair of casual pants, jeans, cords etc.
I love winter white, and this quilted skirt holds great appeal…
It's so easy to find grey and ivory tops, and this is the perfect step in which to introduce both the blue and the orange accents.
This is the step that really emphasizes the casual nature of this capsule!
A lot of accessories aren't really necessary to make this wardrobe hang together well; plenty more could be included if you're so inclined!
Here's the wardrobe as it lays out in the template: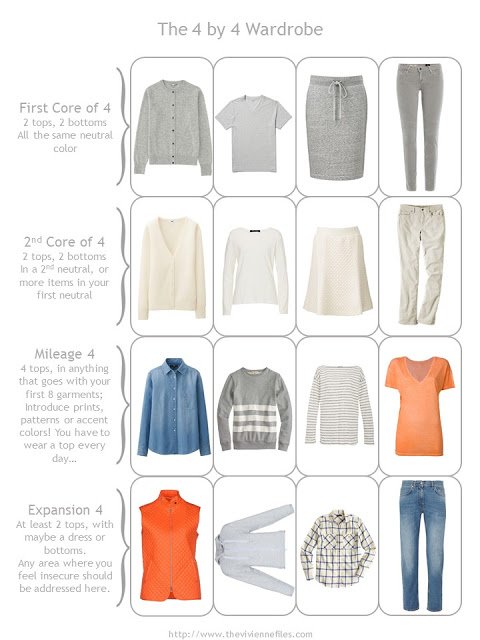 Plenty of ways to wear these pieces – these would get you through a LOT of grocery shopping, errand running, sporting events, casual meals etc.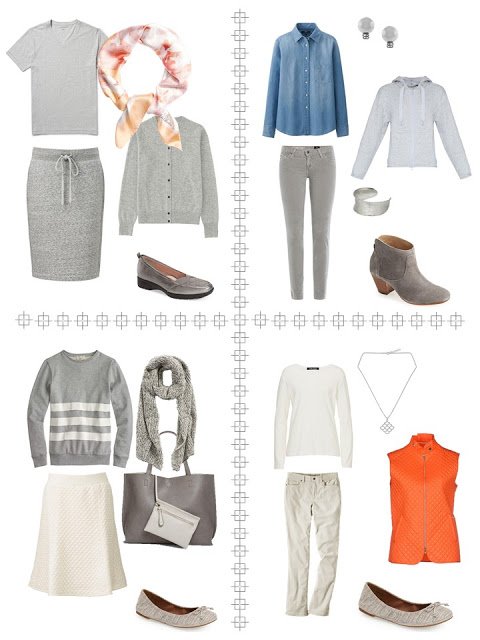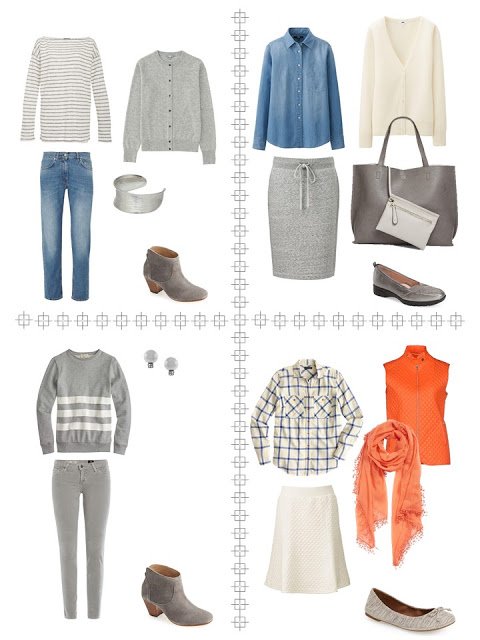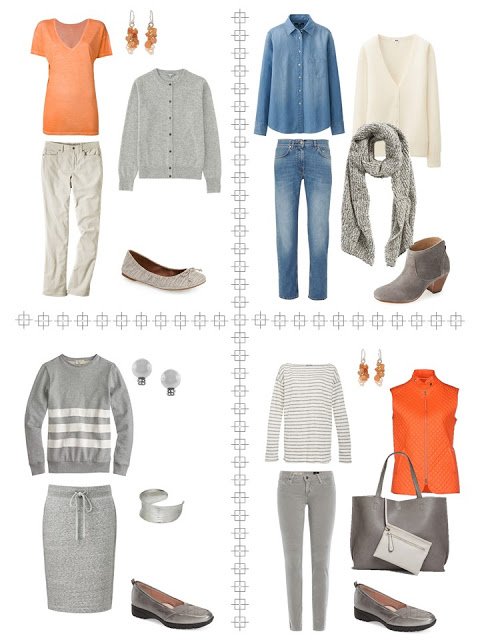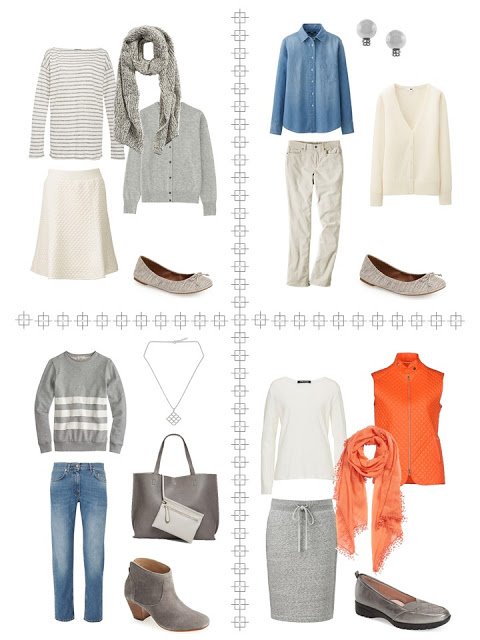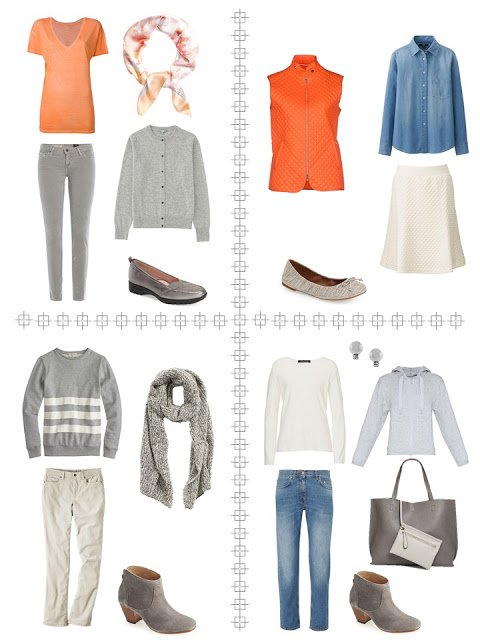 Tomorrow, I'm going to evolve this color scheme, and a few of these pieces, into a Business Casual capsule…
love,
Janice