September 11, 2015
Yesterday, I put together what I thought was a pretty casual wardrobe, based on this painting. It wasn't the MOST casual thing imaginable – it included skirts and nice sweaters – but it would certainly be appropriate for most non-work activities that didn't include garage cleaning, painting, or basement mucking…This is our art, and our color scheme: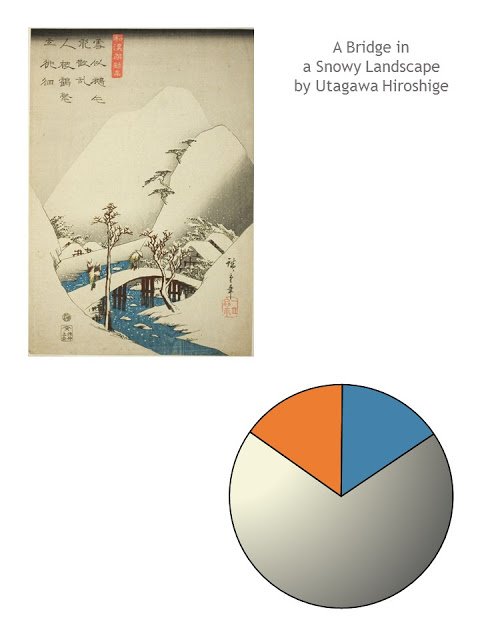 In order to take yesterday's wardrobe to work, I upgraded the skirt and the pants from the more casual cotton to nicer wool pieces. Depending on how casual your office actually is, you might easily have been able to wear yesterday's pieces to work too!
For the off white – same thing; the tops were keepers, but the skirt and pants were moved to slightly dressier fabrics.
I waffled back and forth about keeping the denim shirt, but finally decided to hold it over for this wave of the wardrobe. If this shirt wouldn't work in your office, you could always find a beautiful medium blue shirt that could step in here with no problems. The really cool sweatshirt from yesterday HAD to go – I just don't ever feel like sweatshirts are appropriate for work!
EVERYTHING here had to go – no down vests, no jeans, no hooded sweatshirts. I might have kept the plaid shirt, but it felt casual to me, and I was really pretty smitten with this orange one!
I kept the same accessories to make following this process a little bit easier – too many moving parts make it more difficult to focus on the inherent versatility of this color scheme and the gradually shifting level of formality.
If you didn't want to sink a ton of money into an office wardrobe, this would certainly cover you (literally and figuratively) for a long time!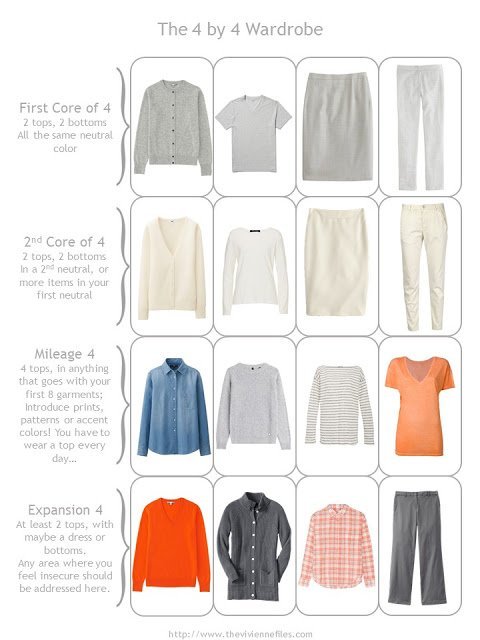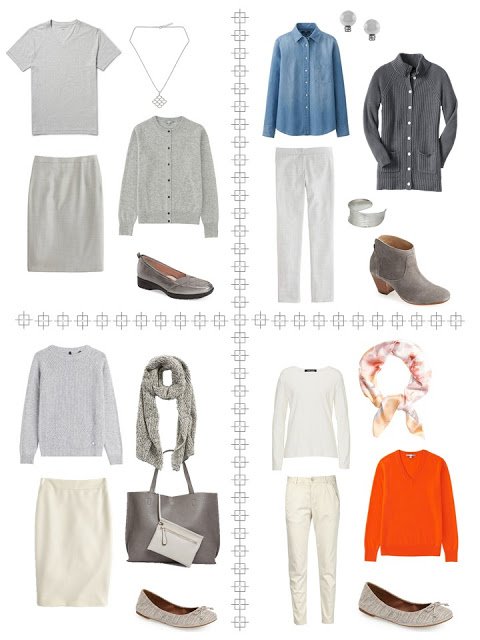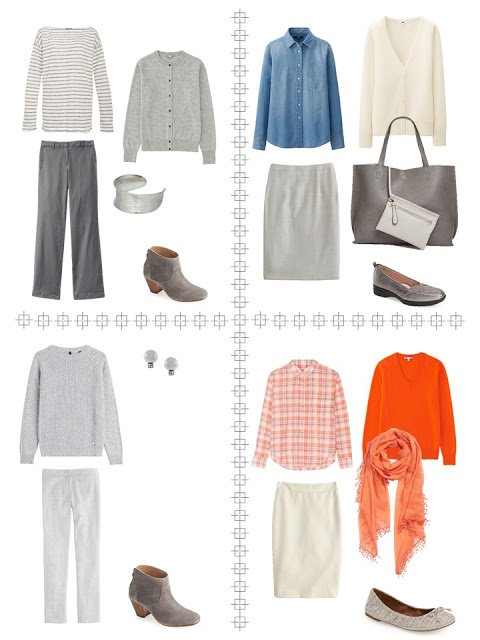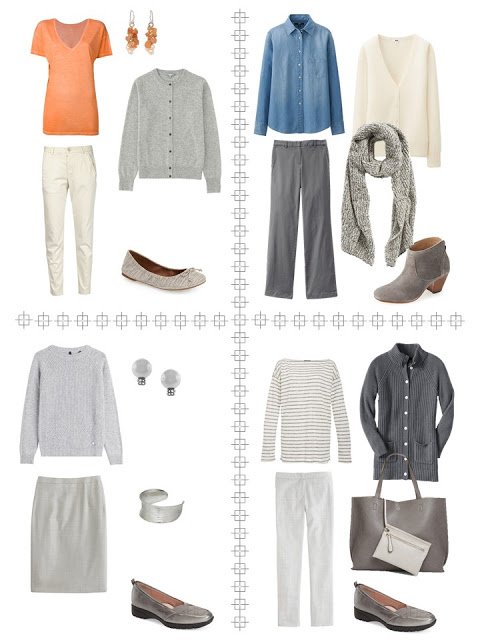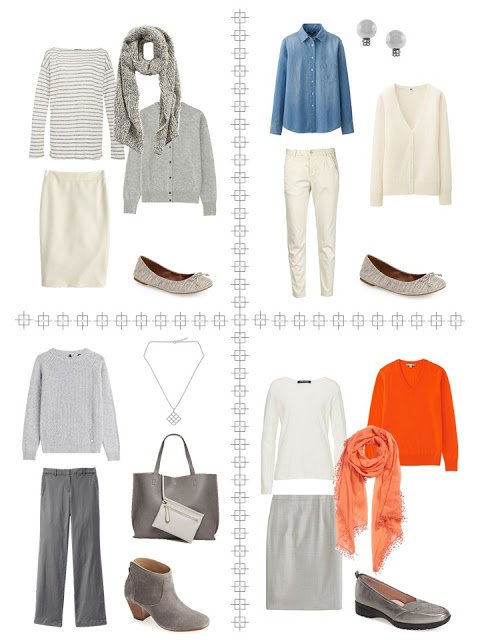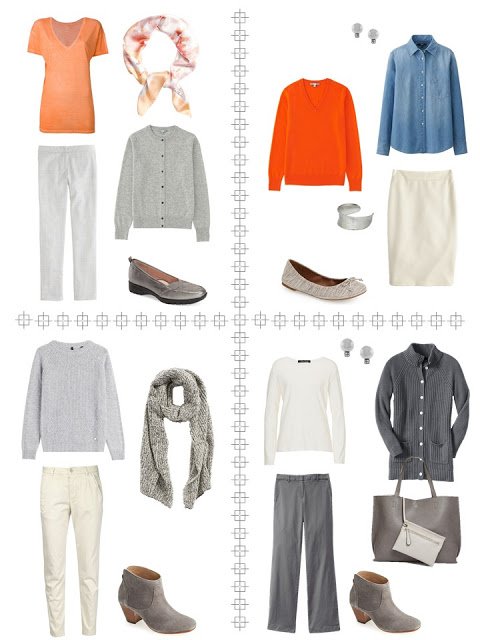 Tomorrow, I'm going to dance through this one more time, and take it to a much more formal level. I haven't started it yet, and I'm really eager to see how it goes! Come join me…
love,
Janice