September 13, 2021
The weather here isn't entirely on board, but I'm READY for cooler weather! We are changing apartments this week (yes, we probably will stretch the project out to last multiple days!) and I'm going to take advantage of this to re-organize my closet for autumn…
This first outfit is nice and cozy, but our heroine kept her summer earrings… We do what we must to survive the winter!
This week's garment is the simplest thing imaginable – something in your lightest neutral color (which doesn't HAVE to be light at all…) and long-sleeved. Maybe you live in an area where long sleeves just never get worn? Substitute the longest sleeve you wear; these are just guidelines; I NEVER tell you what to wear! (where's the fun in being bossed around?)
If you wear a lot of neutrals, a new tee shirt can bring a different look to your typical outfits. Imagine the following sweater and jeans with a red tee, or black, or brown?
If you want to wear "head to toe" neutral, you can break up the column of color near your face with a light tee shirt. It keeps your sweater cleaner, gives you another layer of warmth, and a welcome contrast of color to make you look EVEN prettier… (as if that was possible!)
As a reminder for us all, here's the list of Autumn Weekly Timeless Wardrobe garments, arranged by cluster. I find these wardrobes easier to mentally digest when they are arranged this way: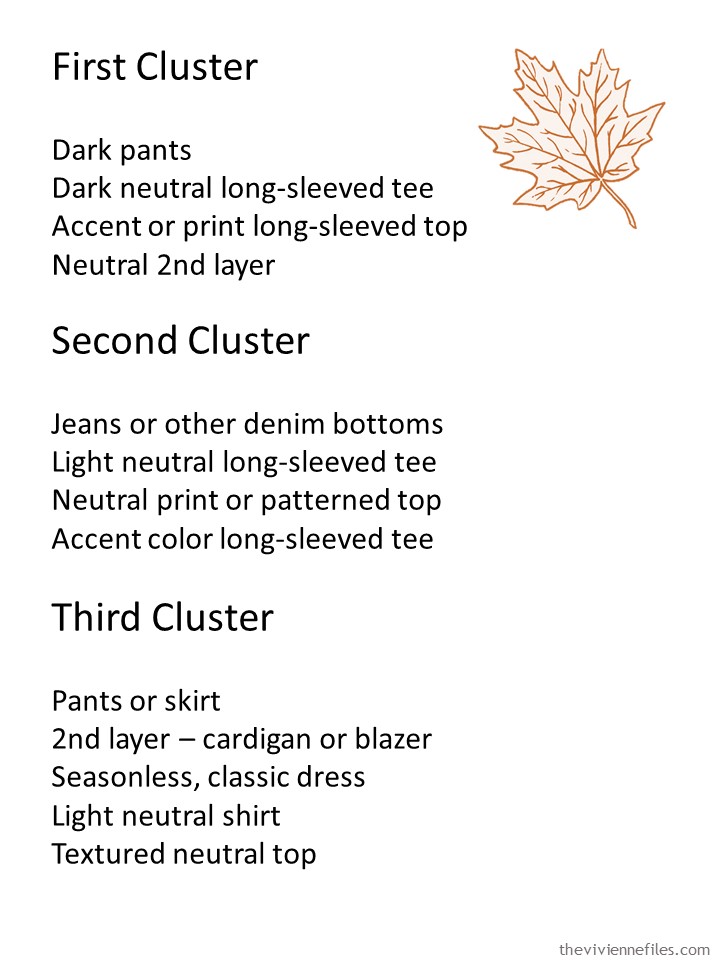 Here's an example of what an Autumn Weekly Timeless Wardrobe will look like; I have to admit that by the time I was finished with this, I was ready to toss out my black and shift my entire wardrobe to navy and burgundy!
does anybody else deal with the occasional urge to toss their entire color palette and shift to something different? I'm hearing the siren song of grey these days…
This probably wouldn't be the entirety of your autumn wardrobe, unless your job requires you to wear a uniform. In that case, this might be all the clothes you need to get you through 'til almost the end of the year!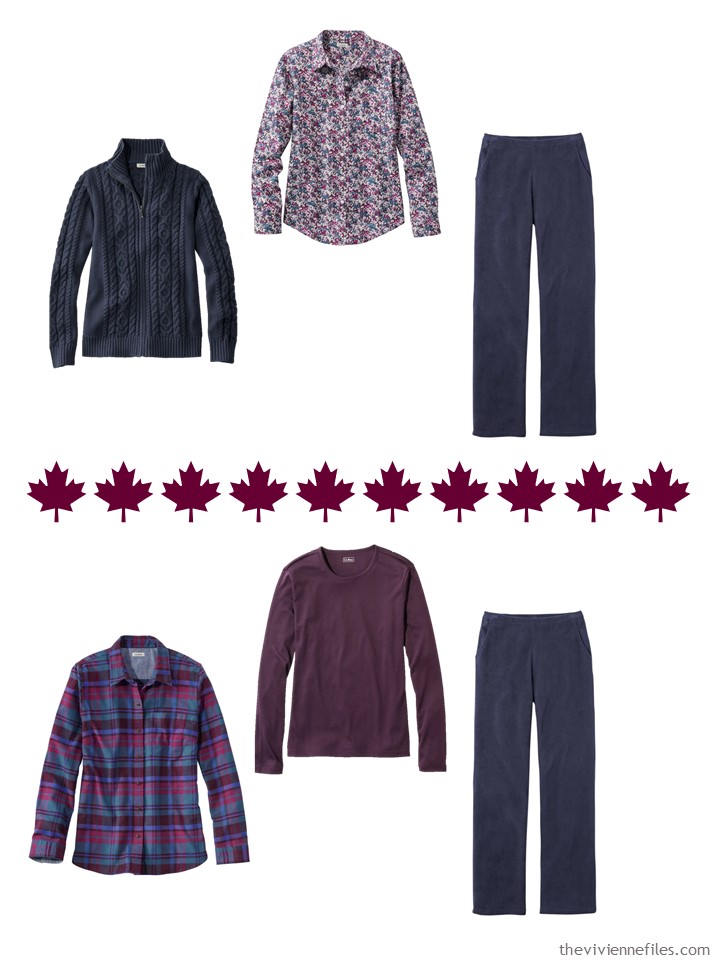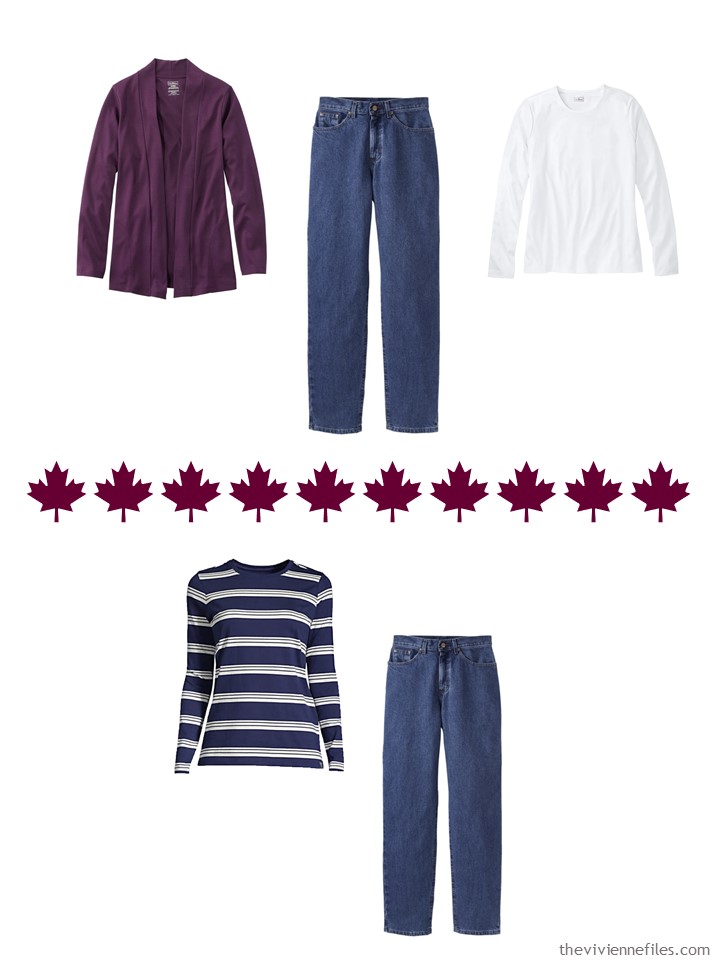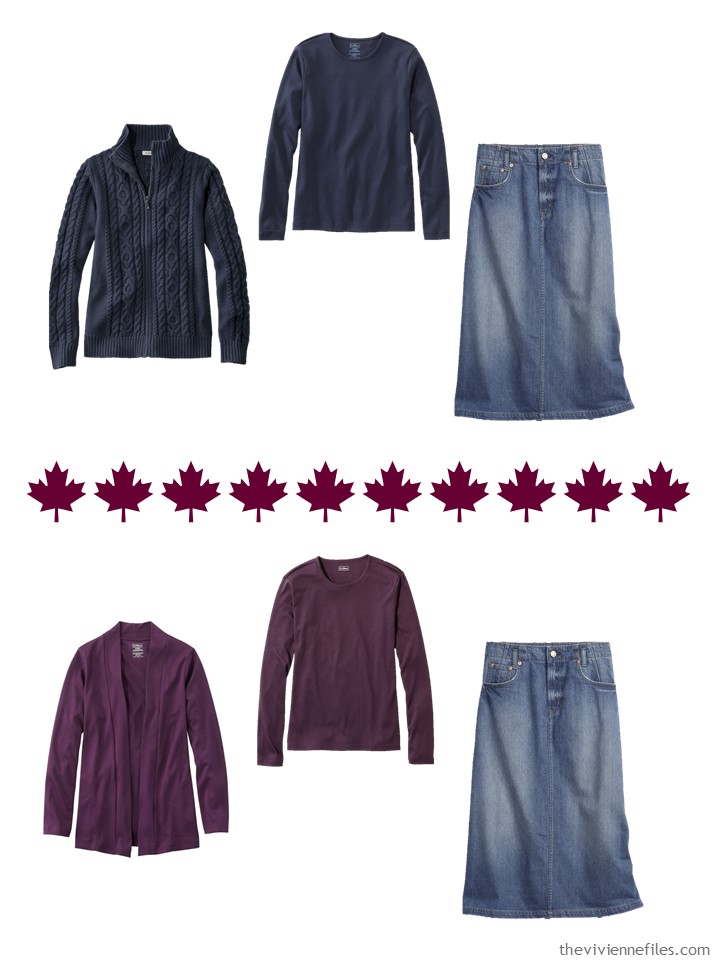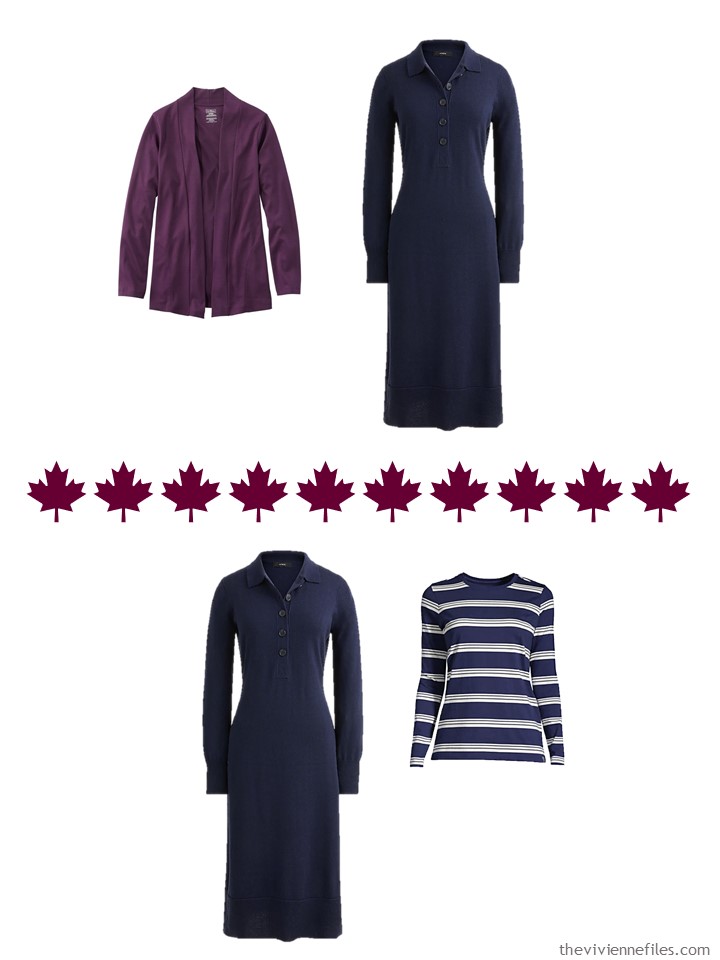 Oh, for the chance to walk through leaves clustered on the edges of the sidewalk…
love,
Janice
p.s. Six years ago, I assembled a Whatever's Clean 13 wardrobe for MEN!!!! in the cool shades of navy, grey and burgundy. Kind of like today's color palette…