August 9, 2021
Why yes, this is supposed to be the Weekly Timeless Wardrobe…
BUT…
Some week this summer, I completely lost count; I can't believe I missed a number… and
I can't face looking for any more sleeveless tops! I'm going to assume that you all have a pretty clear idea of what a sleeveless top looks like, and what it will do in your wardrobe…
So instead, I'm going to address a couple of questions that came up when I showed you a couple of Weekly Timeless Wardrobes last week.
First, the question that I was asked the most was about having lots of prints in the wardrobe – could you actually have 4 of the 13 garments in print and still have some versatility?
In the wardrobe above, I traded out the solid navy shirt for the excellent gingham shirt (imagine having that to wear under sweaters or sweatshirts in the cooler weather…), and I swapped the dress for something very summery…
I honestly suspect that at least 1 of the solid pink or violet tops could be a print too without doing any real "versatility" damage!
This would be so lovely for a summer trip: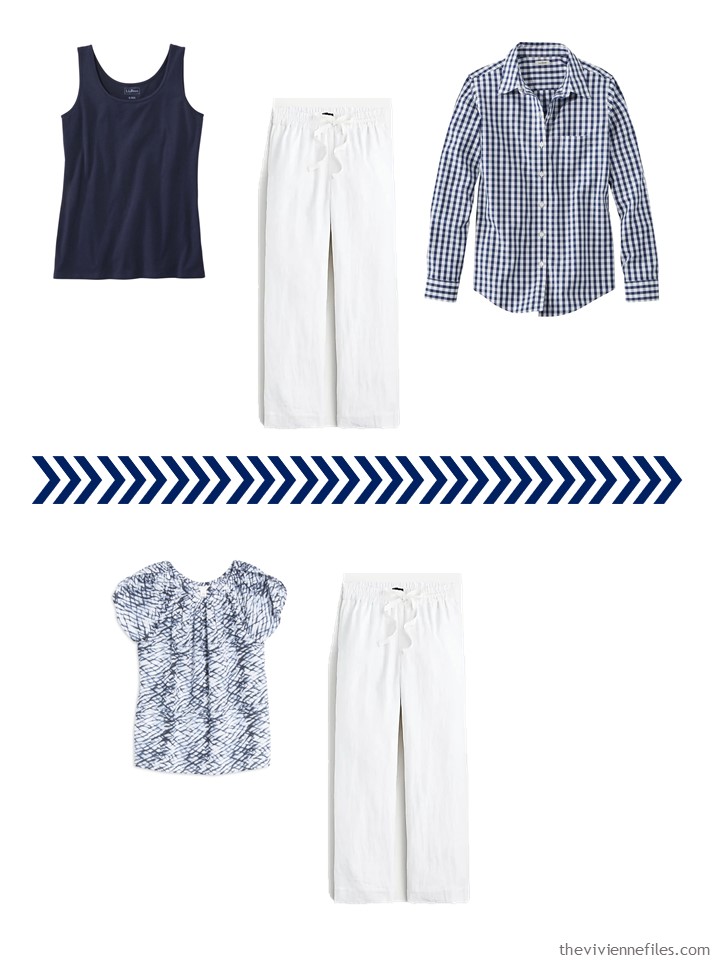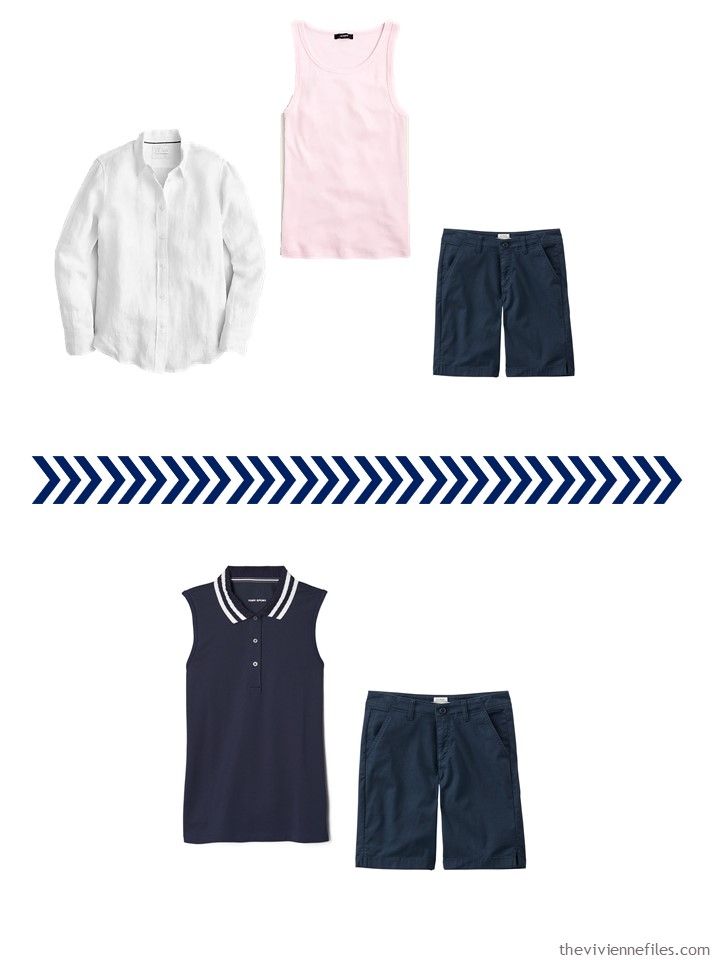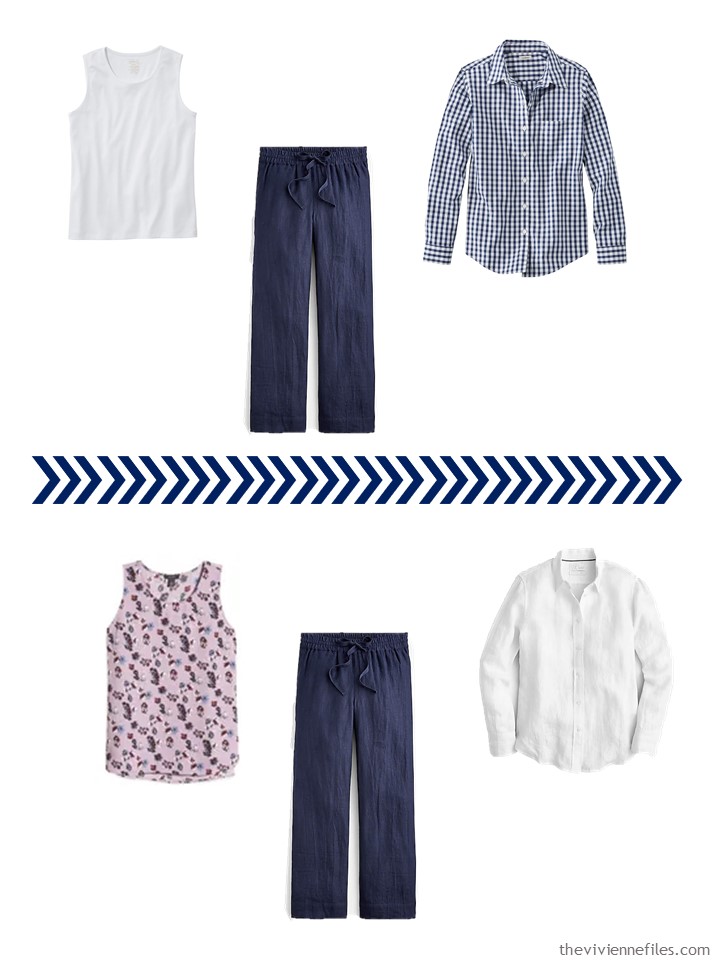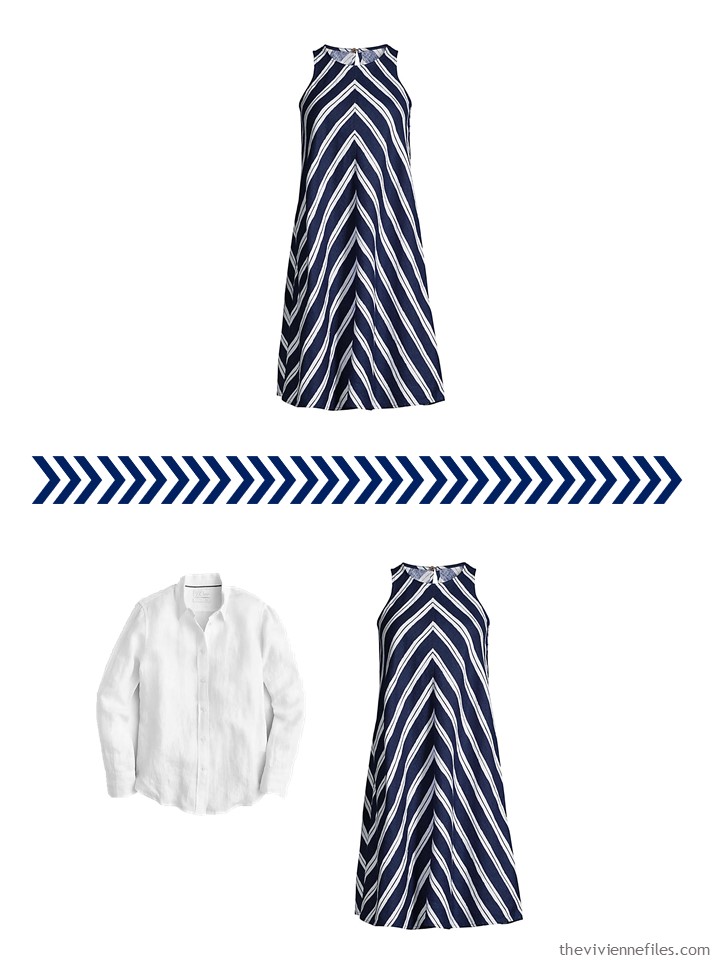 Another request was for a summer Weekly Timeless Wardrobe with only minimal prints and very soft colors!
Ah, a pair of gold and pearl earrings, a pair of gold sandals… maybe even some gold sneakers?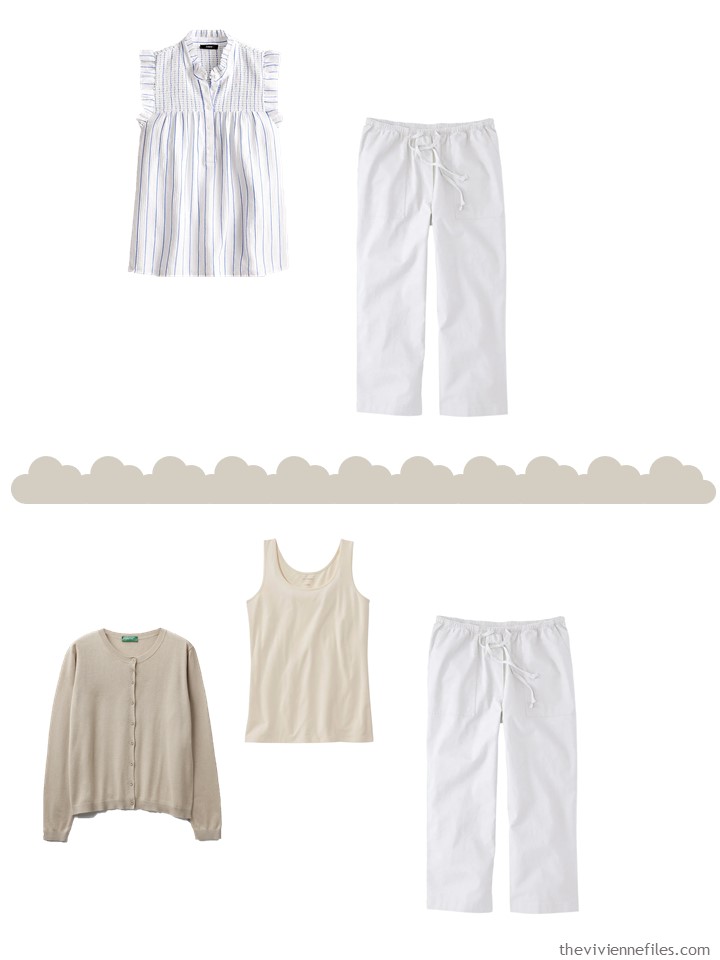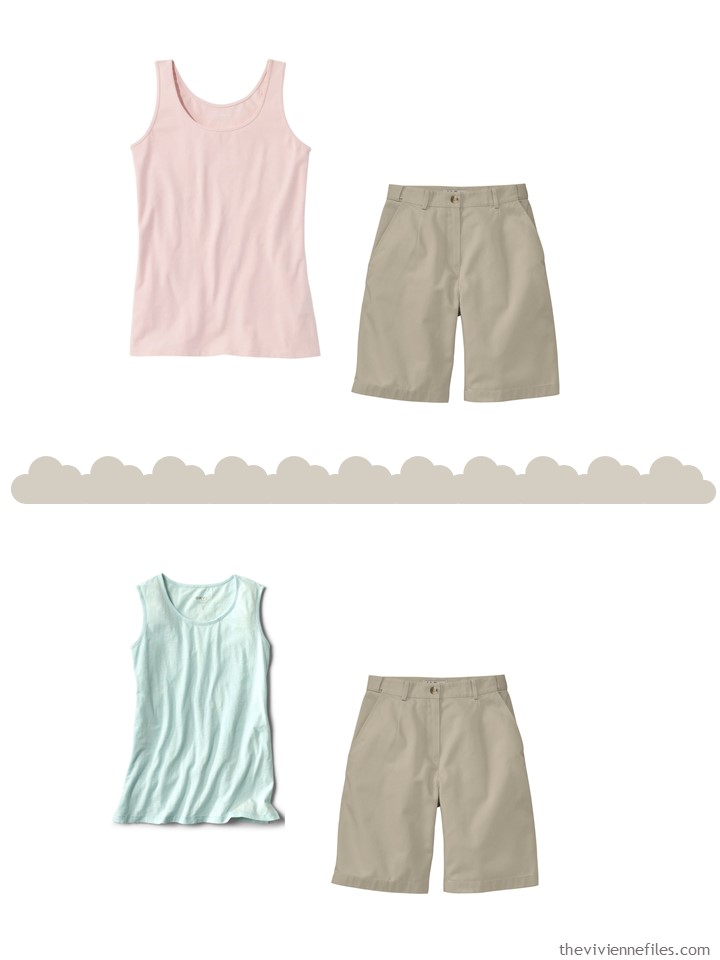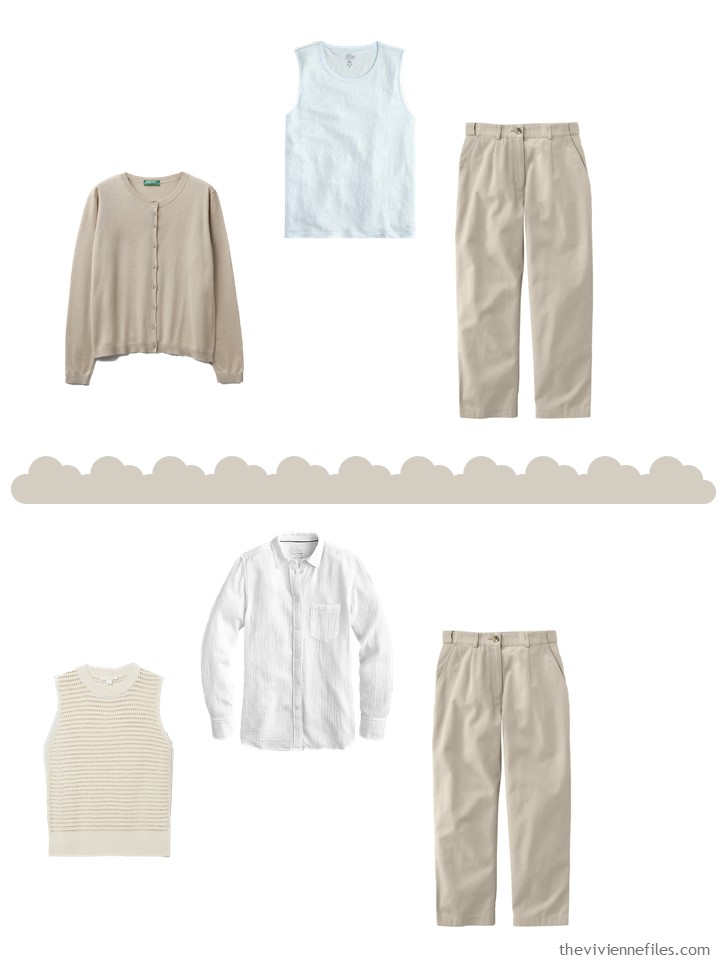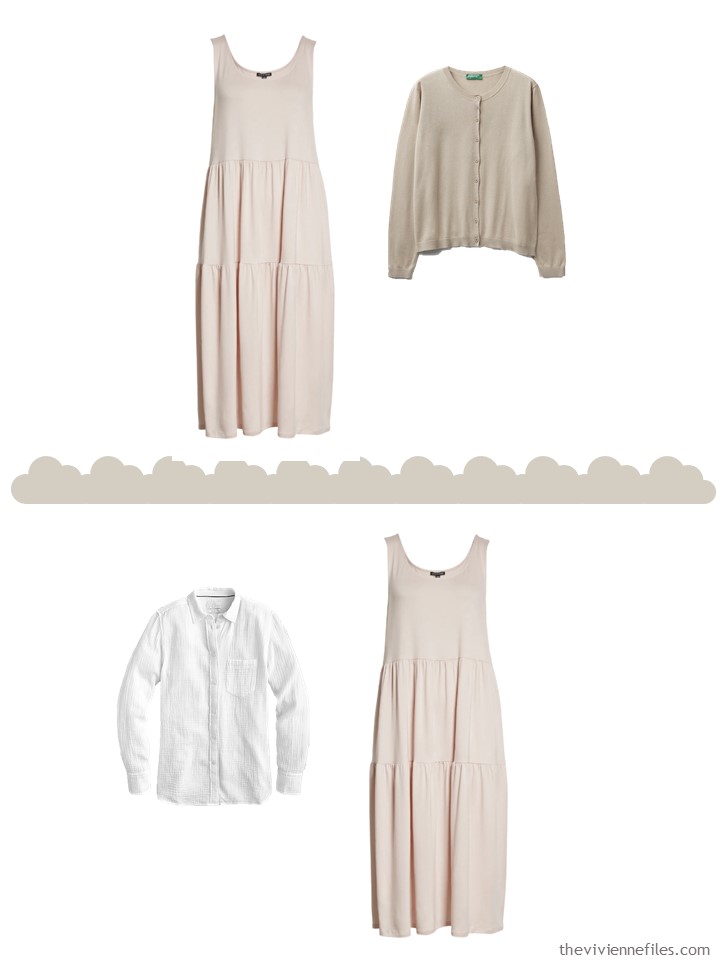 It's surprising how much variety can be found while limiting oneself to this list of 13 pieces of clothing: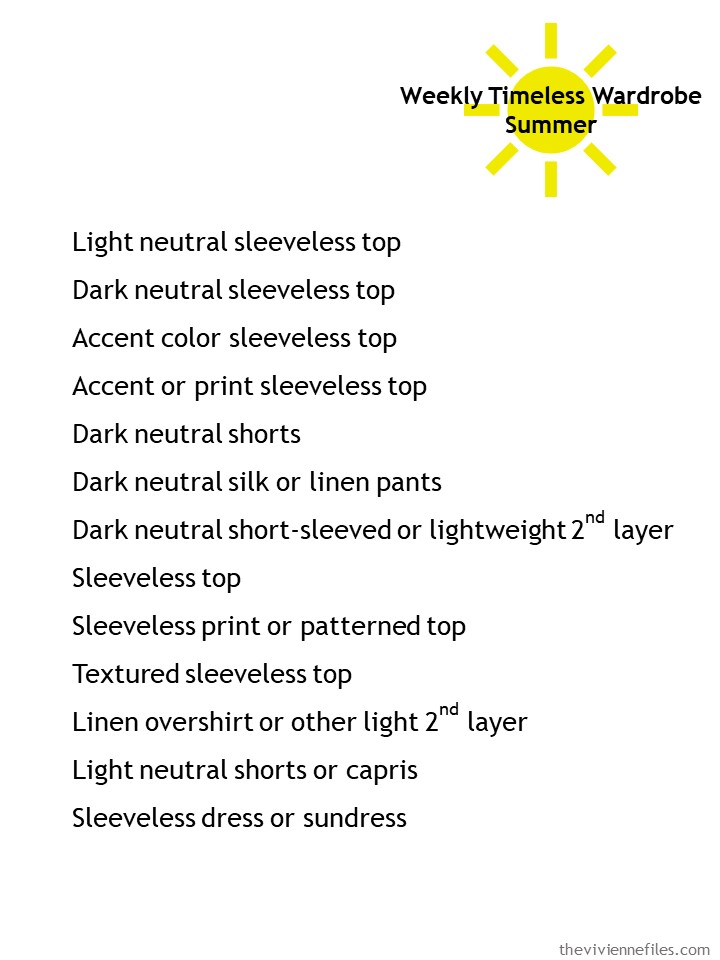 My summer is busy – I think I'm only wearing about 10 or 12 pieces of clothing most weeks. But I'm near home almost constantly, so a lot of variety is neither necessary nor helpful!
I promise, next week I will get myself sorted out…
love,
Janice
p.s. Five years ago, we started with 2 scarves to construct a "Six-Pack" travel wardrobe in beige, bright blue and orange…