July 30, 2021
It's a question that's turned up in my mail a few times this last month – "What exactly would a summer Weekly Timeless Wardrobe look like?" "Would this be enough clothing for me if I wear a uniform for work?"
So I offer a couple of possibilities…
First up – navy and white with shades of blue for accent – classic summer colors:
For reference purposes, these are the 13 garments that I have included in my Weekly Timeless Wardrobe list; you can (of course!) adapt these to suit your needs and preferences!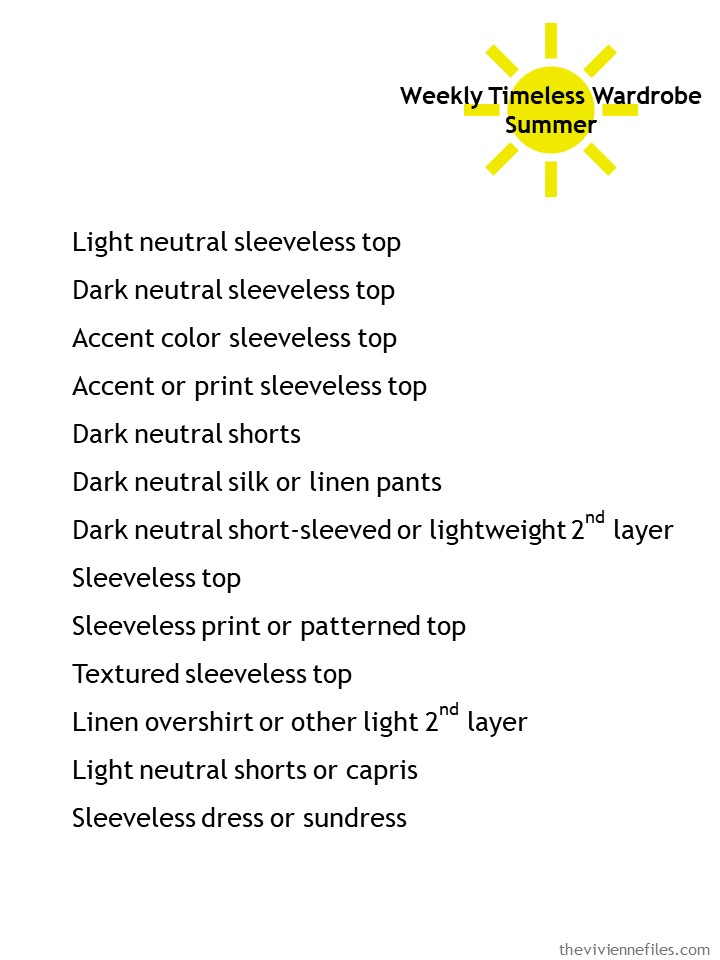 If I only needed "real clothes" for evening and weekends, this would probably be sufficient for me. Of course, you still need gym clothes, and swim wear if that's something you do, but for normal day-to-day activities, consider these possibilities: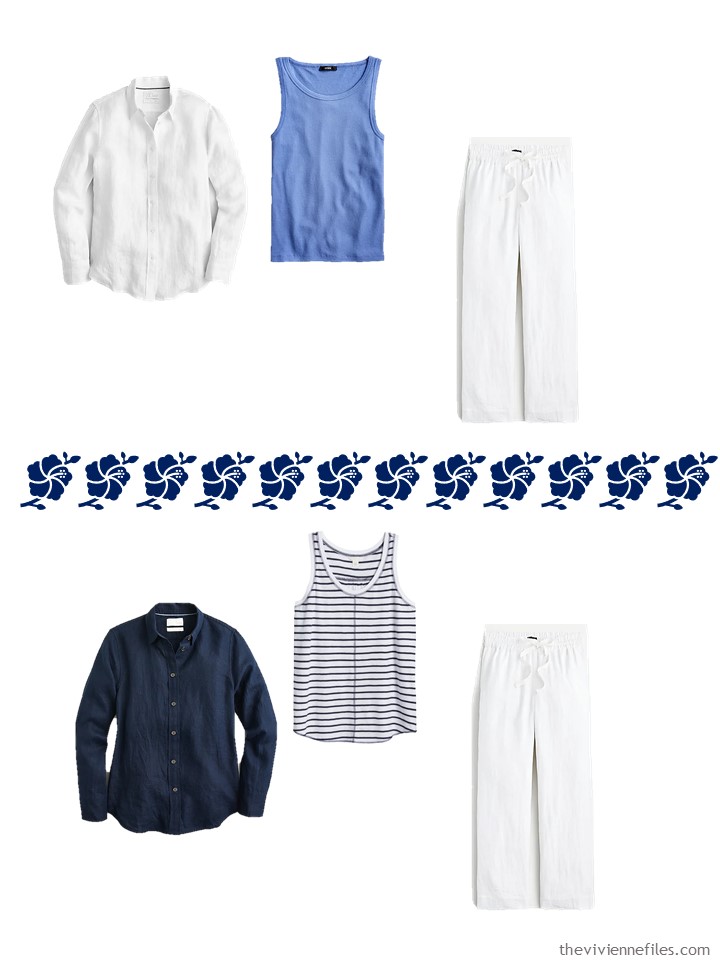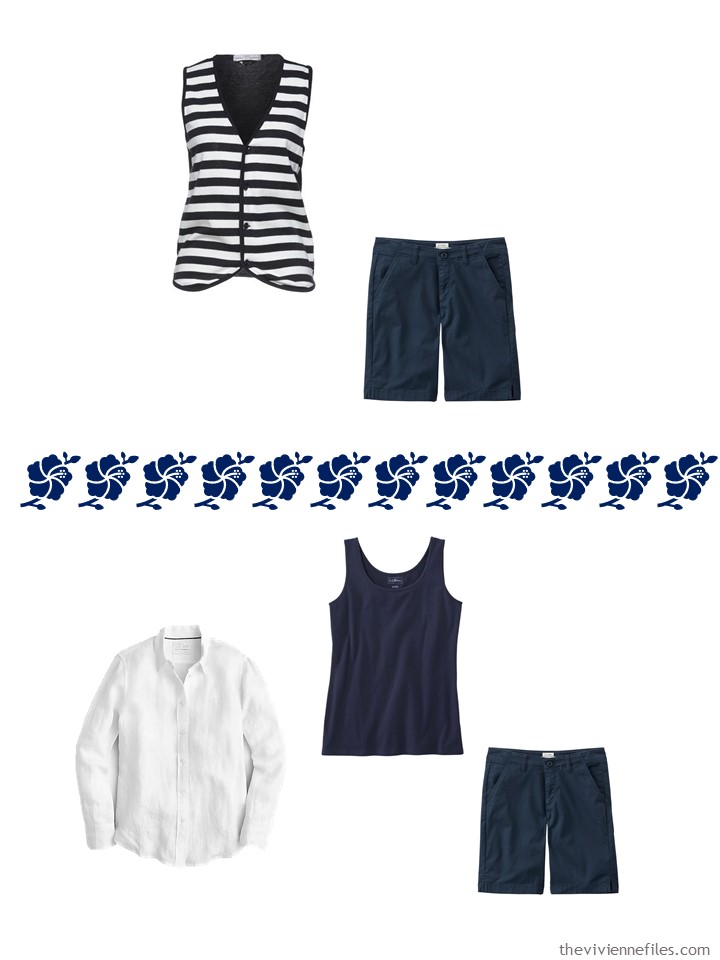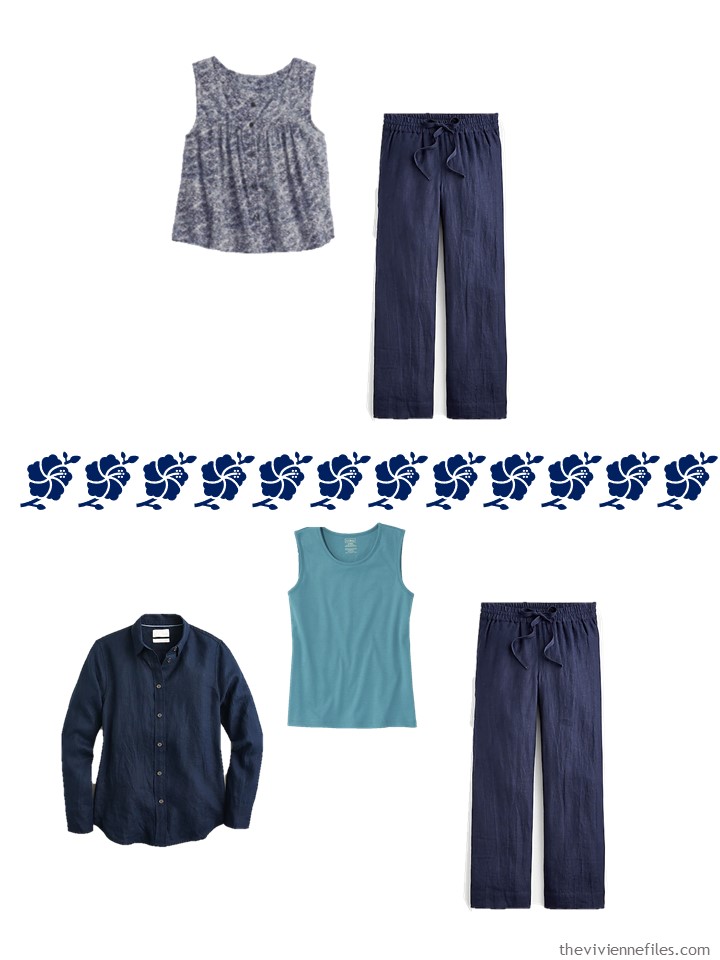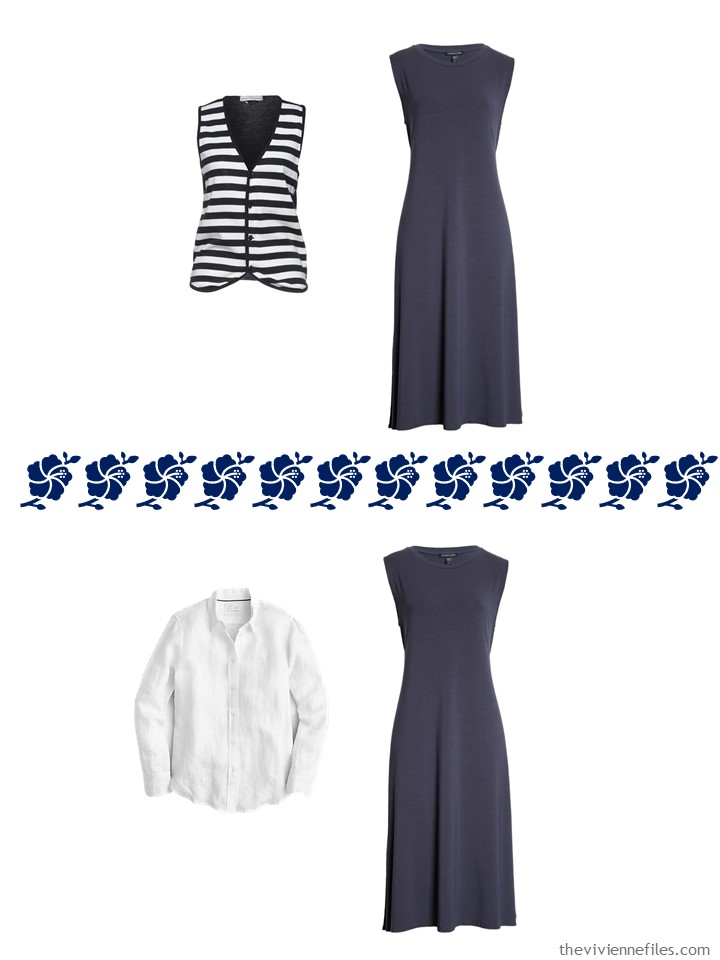 These wardrobes can be assembled in any colors that you love – maybe you want to perk up black with beige and warm accent colors:
This wardrobe offers just as many outfit options: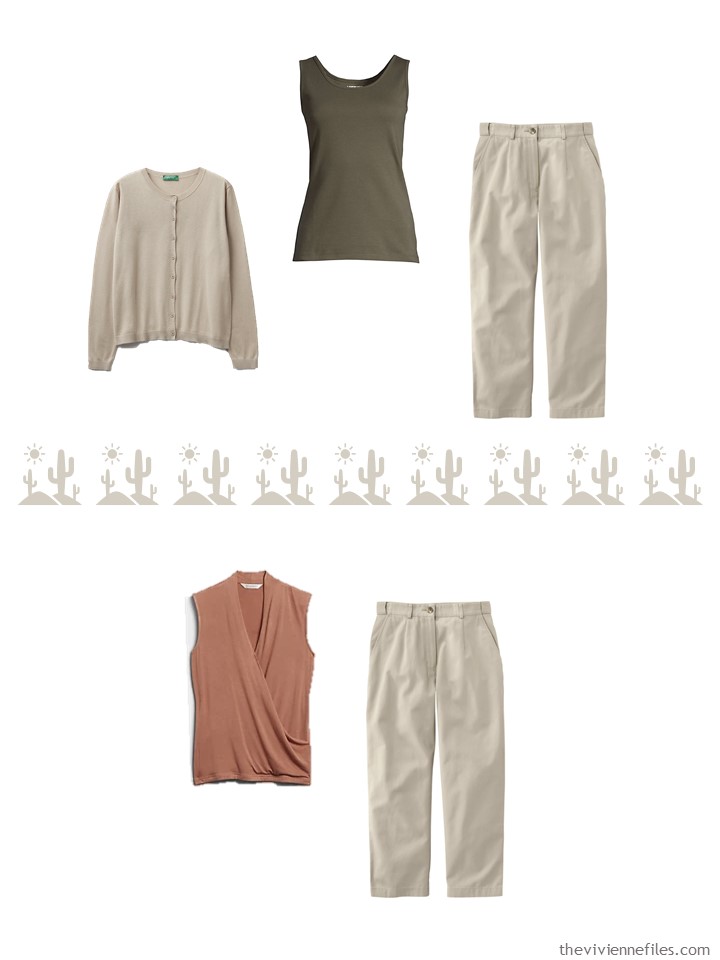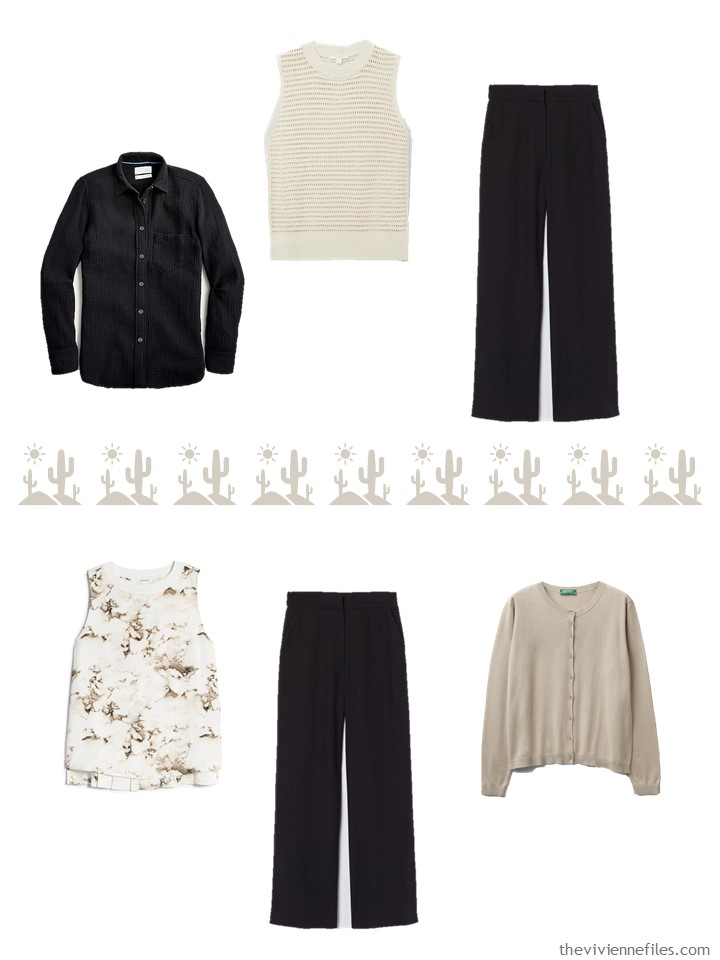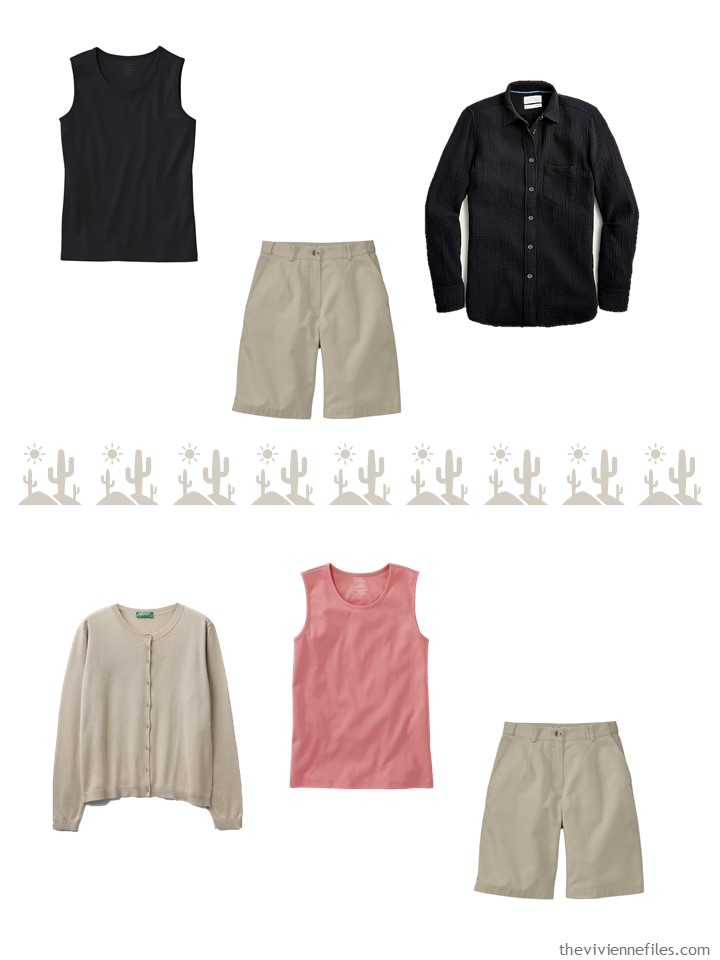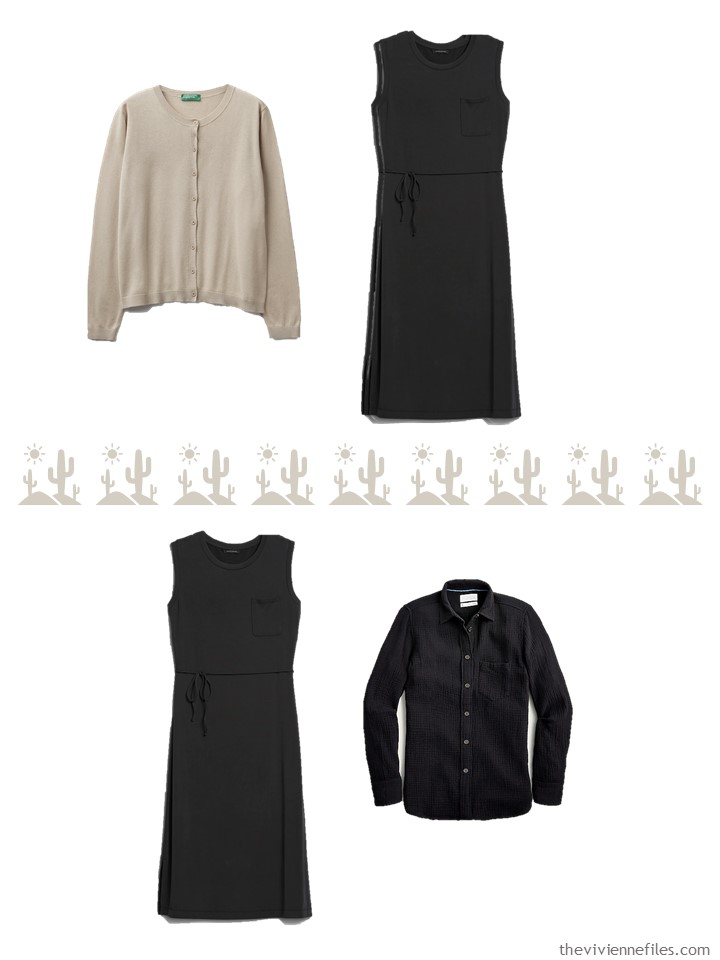 I have so many questions about how you might adapt this for yourself – what colors would you include? Would you be content with 13 garments? What garment switches would you make to meet your needs better?
love,
Janice
p.s. Five years ago, our travel capsule wardrobe was in black, white and red. It still looks like something I would wear!