August 2, 2021
The weather here in Chicago is great for sleeveless – some days! Other days, we're wearing cardigans and long pants… One never knows, right!
When you're starting to get really quite tired of your summer wardrobe, having a "suit-like ensemble" in a neutral color can be really handy. You've got a perfect system in place to treat yourself to a new top, and maybe an accessory or two!
Maybe you can test-drive an accent color that you've never worn before?
Any color can be worn with black… and are you ready for a new pair of sandals? I managed to cut my foot CATASTROPHICALLY (I swear I could see my Achilles tendon!) and I've been wearing the only pair of sandals that work for weeks… sigh…
If you don't like high contrasts and bright colors, there are still prints for you too!
Beige and white are quintessentially summer:
If you're still a tie-dye person after all these years, here's your chance!
As always, I include the list every week – I'm sort of startled to see how fast time flies!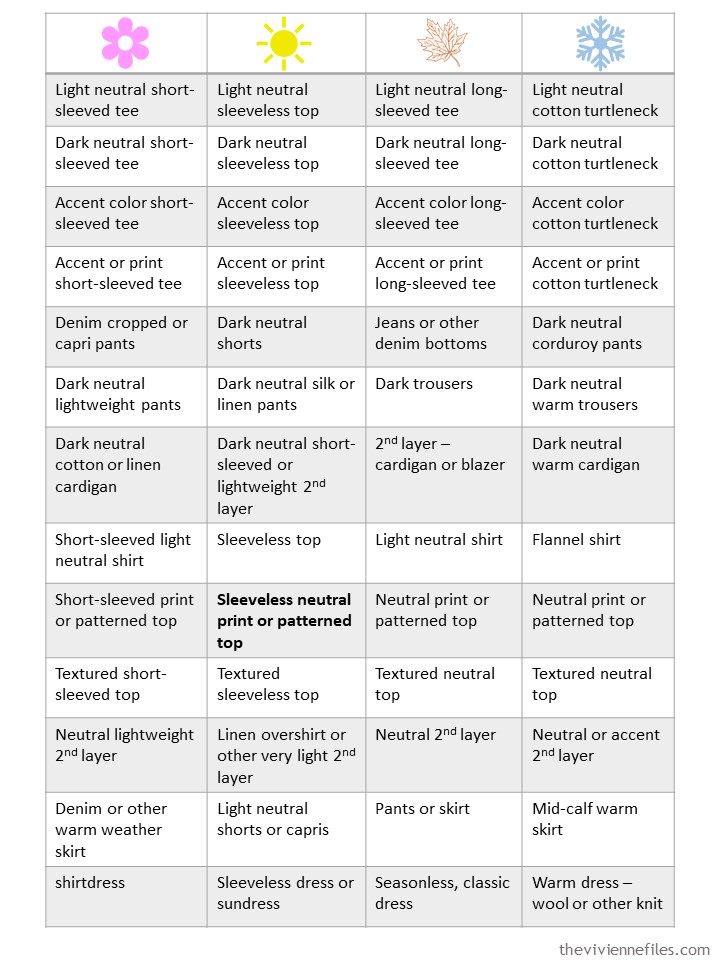 I'm breaking out a pair of black shorts that I haven't yet worn this year, and I found my white linen shirt! Feels like a real update to me…
What are you wearing in frequent rotation? I have black knit shorts from Lands' End that I seem to wear at least twice a week right now!
love,
Janice
p.s. Six years ago, our heroine was going to spend the week at the regatta with her mother-in-law…