August 1, 2015
"Mom wants us all to come down for the Regatta… I know we said that after the kids quit sailing we wouldn't go, but I think it would really mean a lot to my mother."
Well, that's a loaded invitation, isn't it? But that's okay, you know she misses her only child, and that she cherishes her memories of Regattas from years past…
"Of course we can go. I'm assuming that we'll be there for the entire week?"
yes, you're a saint…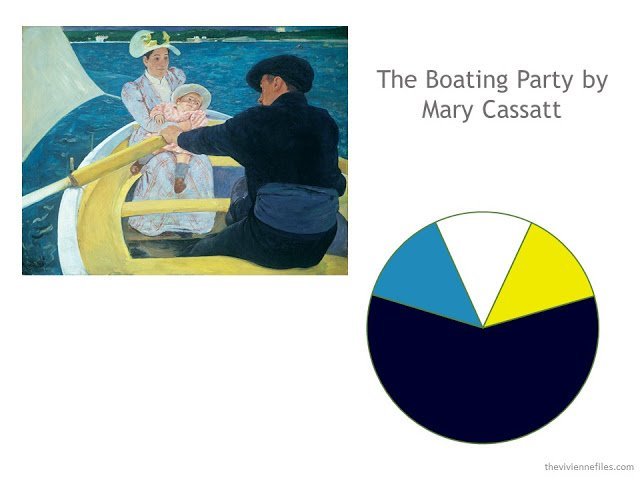 While navy isn't the color that covers the most area of this painting, it's definitely the "anchor" ***cough, cough*** color here.
Same thing with white – especially when you're thinking nautical, navy and white are your obvious bases. And there's just no combination more classic, crisp and refreshing for summer.
Tops for hot days, tops for cloudy cool days, tops for windy nippy days…
And dresses, because one's mother-in-law's friends always love to see a young lady in a dress. It doesn't matter if you're in your 60's, you're a young lady to them! And it's nice to be appreciated for wearing something nice…
If there were ever a time to pull out some marine and nautical themed accessories, this is it! It shows that you're completely in the spirit of the event.
"Mother, may I borrow a handful of hangers for the guest room? I have a couple of dresses with me that will look nicer if I hang them…"
"Oh dear, let me come in with you while you unpack. You always have the most beautiful clothes, and I LOVE to see how you coordinated everything. I knew when you two got married that you were terribly clever…"
Remember, that's a compliment!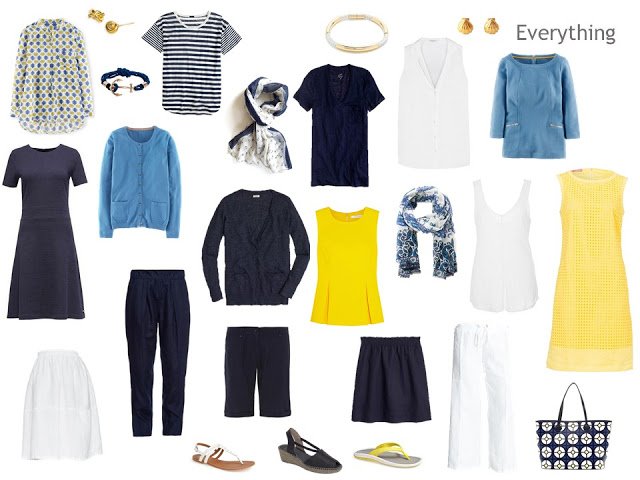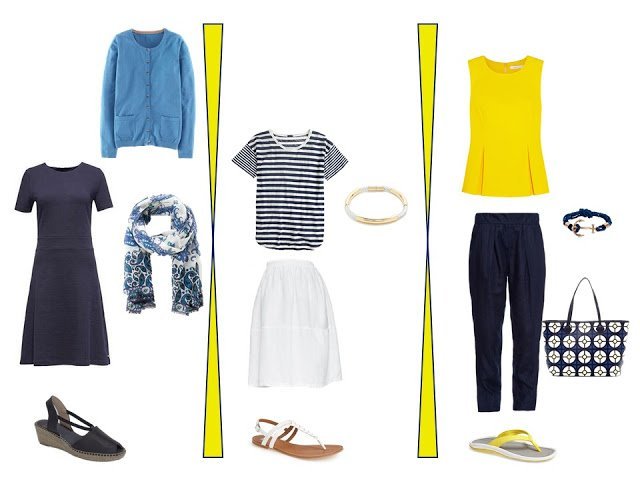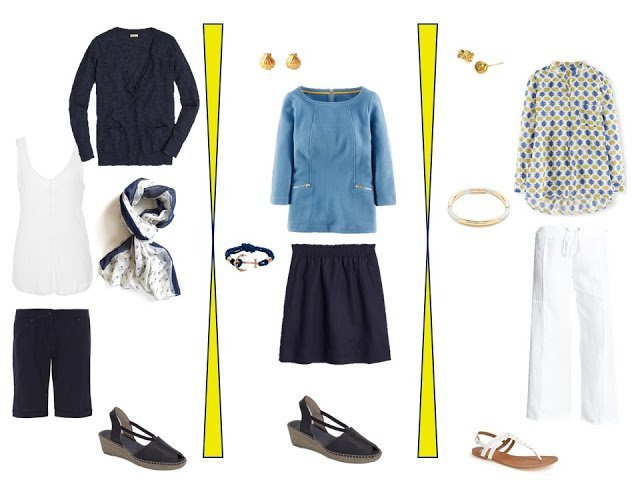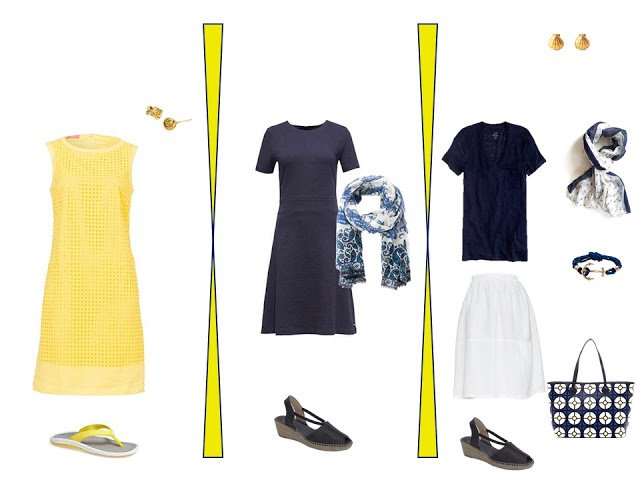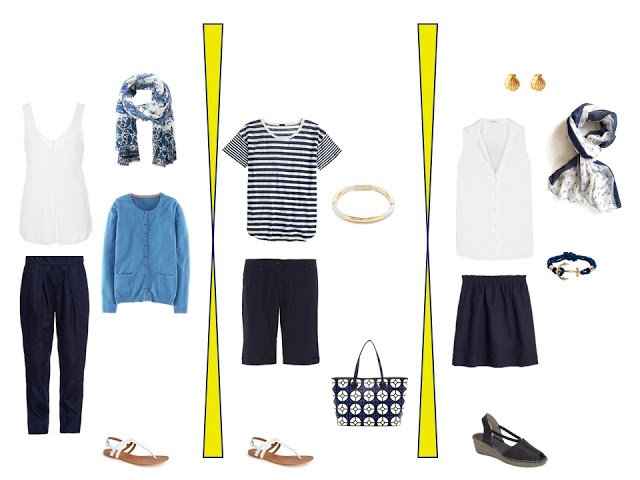 Maybe, if you really love your mother-in-law, you can teach her about the 4 by 4 philosophy; nothing makes your spouse love you more than the care you show to their mother.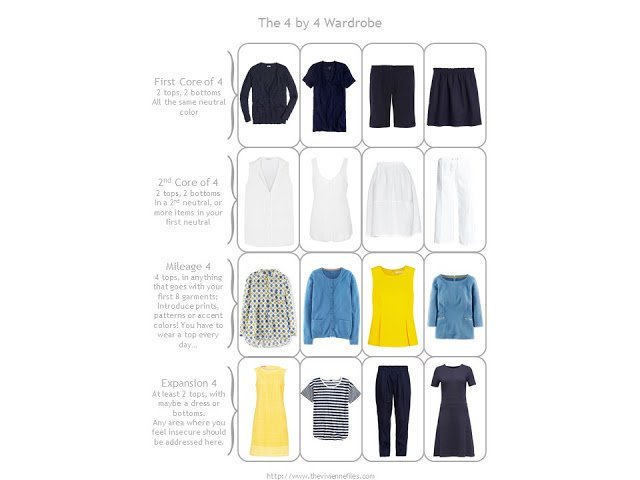 love,
Janice