August 4, 2021
Yes, I am going to do the "6 Scarves, 12 Months" post on Friday! I've sort of lost track of what month it is; maybe the delay will make it a little bit easier to find things for that "back to school" feeling I always have in August!
But first, let's think about this interesting question that I received…
The gist? Our heroine knows what she likes to wear, but she feels like she should "mix it up" a bit when she travels.
To which my reply is HECK NO – stick with what makes you feel best, and what feels most like you when you get dressed. We all, collectively, need to move away from this idea that we must have a widely varied wardrobe!
She dresses like this in cooler weather:
I'm hypothesizing that our heroine has clearly defined a bunch of variables for getting dressed: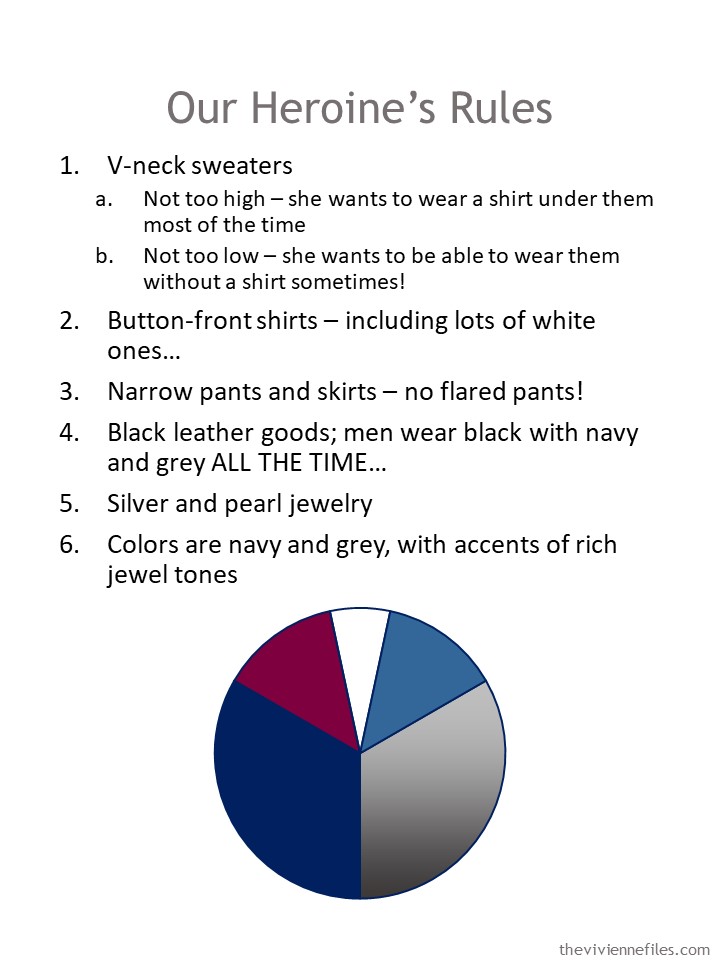 If our heroine is traveling for 5 or 6 days, maybe she thinks that packing 9 garments will be sufficient; how might that look?
First she needs her 2nd neutral, and another accent color:
Although she really loves white shirts, they're not the ONLY ones that she wears – with a strictly neutral sweater and pants, a glorious floral shirt is only right!
And nothing in her guidelines ever mentioned that she wanted to wear ONLY pants…
When all of these pieces are assembled, there's a clear aesthetic at work! This is almost infinitely versatile – could you put a truly bad outfit together from these clothes?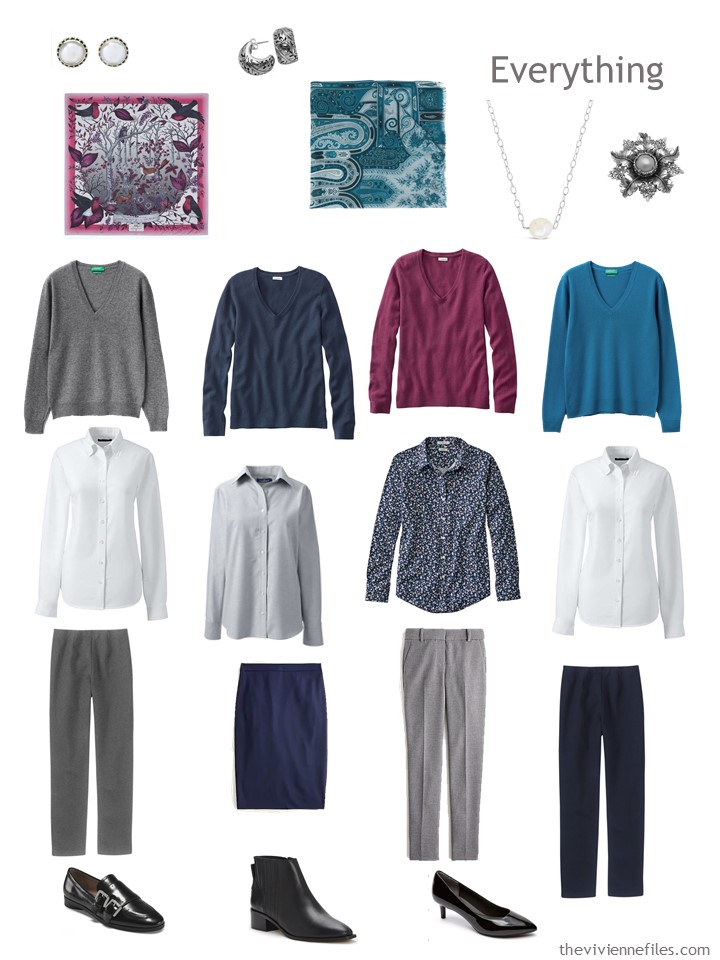 If our heroine wanted to pack a couple more shirts, this wardrobe could go for a long time!
But are there truly a lot of possibilities here? (you already know this one…)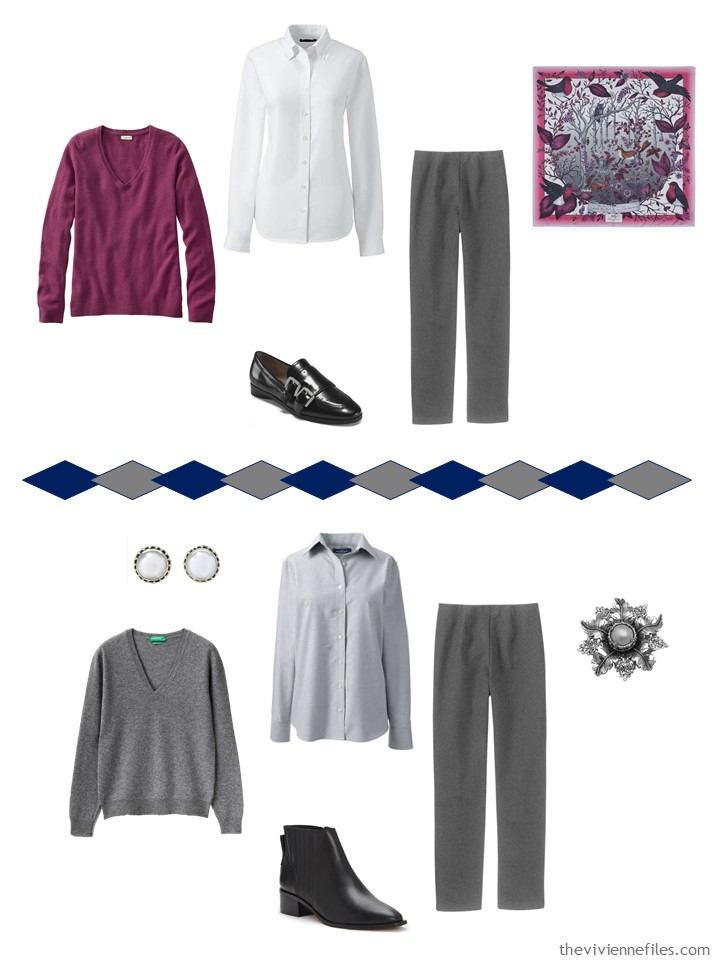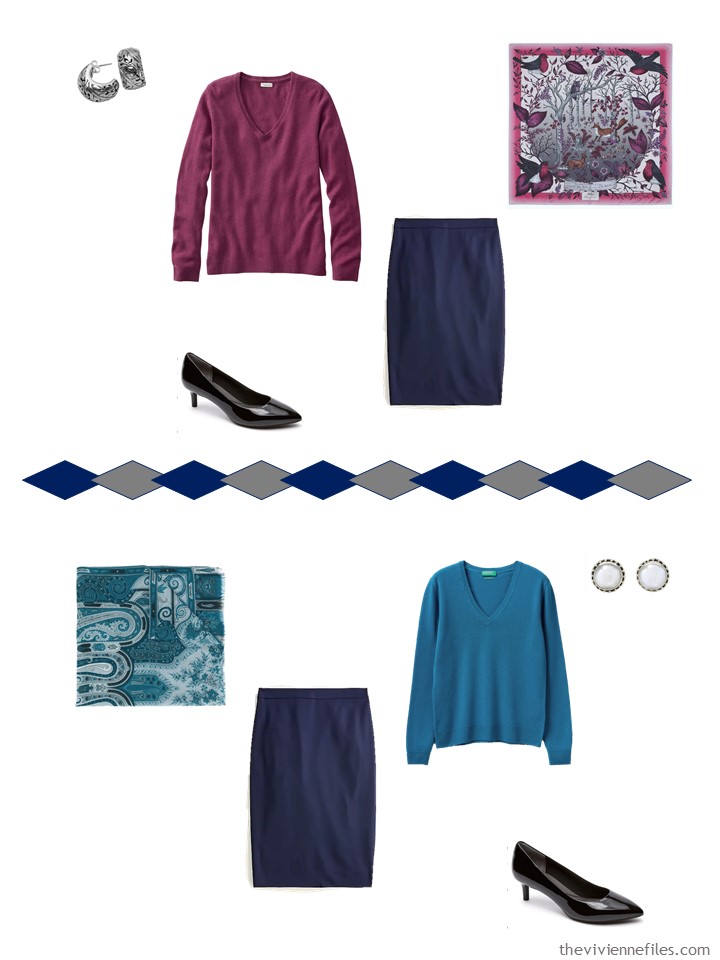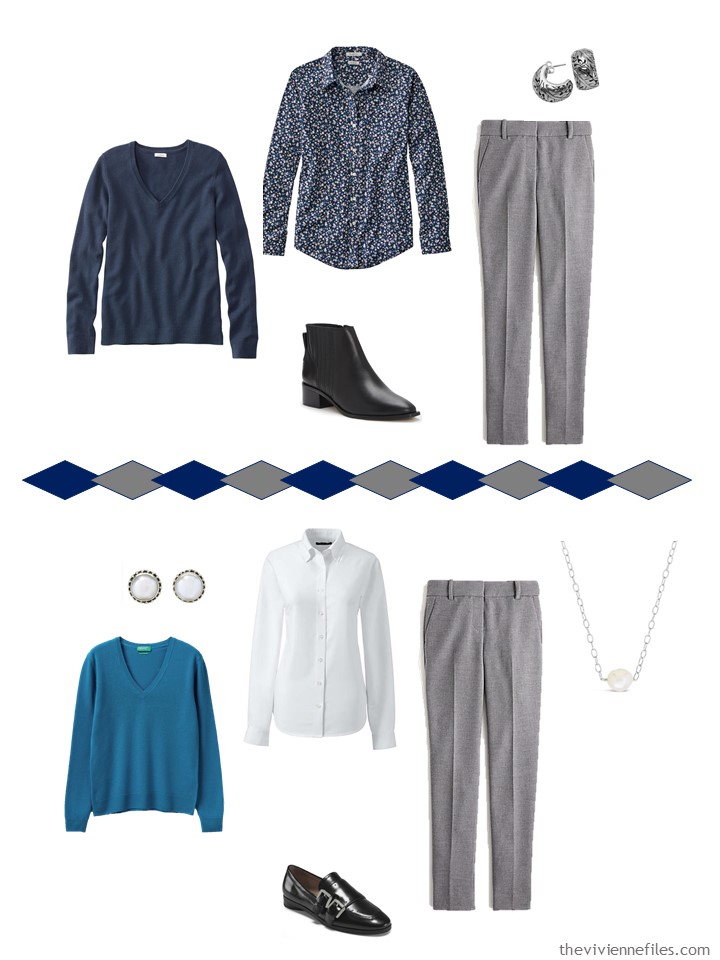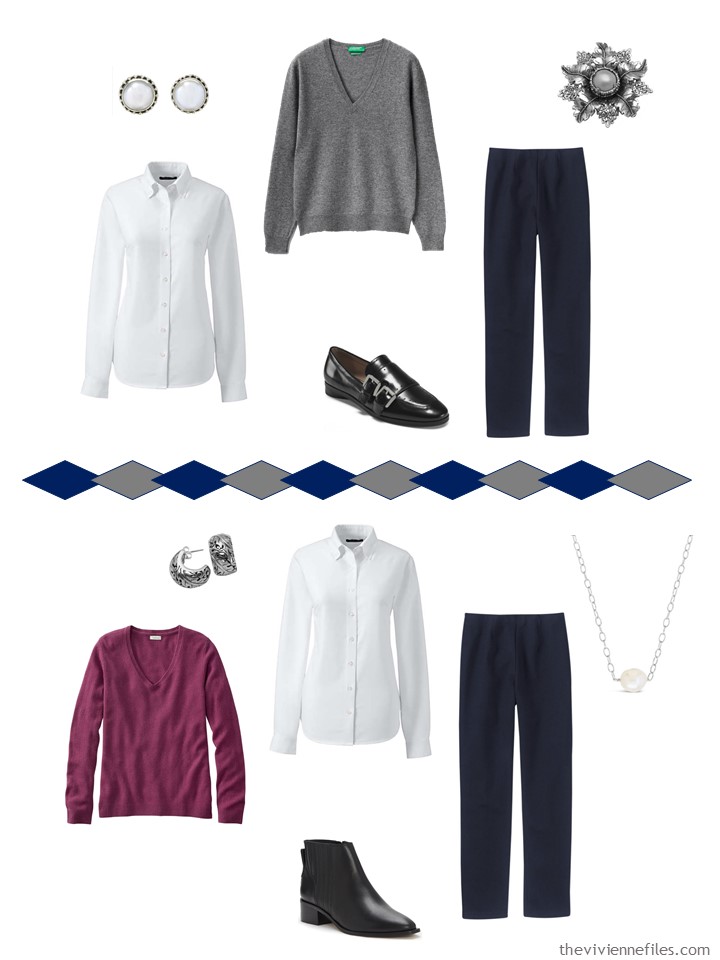 Imagine the possibilities when this heroine includes some v-neck cardigan sweaters, or some silk blouses…
I'm seriously thinking that my wardrobe is moving in this direction – not through any conscious choice that I've made as much as just the migration toward wearing only clothes that I really like.
My summer wardrobe right now is dresses built like sacks, that touch my shoulders and then pretty much nowhere else!
Is anyone else – either deliberately or through natural evolution – starting to see a "uniform" trend in their wardrobe?
love,
Janice
p.s. Seven years ago, I had learned a few things on a trip to Florida which included a seemingly endless return trip…