August 18, 2021
They're FINALLY Going…
And she's got to pack smart!
Their destination involves a lot of food and wine, but isn't overall a really dressy destination…
She's had a pretty clear color palette in her wardrobe for a very long time: black, beige, coral and pretty shades of blue, so THAT part of preparing is easy enough!
Her first impulse is to grab her "go-to" hot weather clothes:
And with that, she… is… sort of stuck!
But she starts thinking, and not just pitching clothes into her suitcase. Thinking is always a good way to get out of a packing "stall" like this…
How many pieces of clothing does she want to pack? Well, 7 days feels like at least a dozen garments, doesn't it?
Does she want to pack BOTH of her accent colors? She feels like she wants them both, so a resounding yes to that question.
Does she want anything dressy? Maybe 1 or 2 things, but not an overwhelming stack…
Maybe, just maybe, a 4 by 4 Wardrobe will work?
She starts: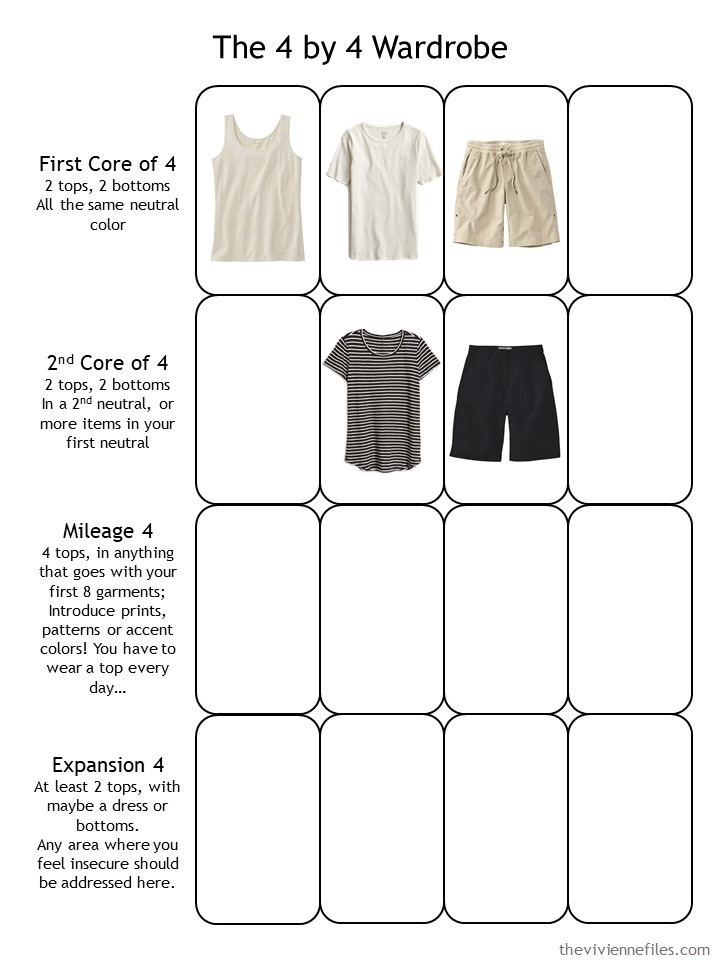 Whew – TONS of possibilities at this point! She's barely made a dent in her travel capsule wardrobe…
So yes, it will be hot during the day, sometimes. But what about evenings, and the possible rainy or just cool days?
Does this all work together? She tests her new choices within her chosen framework: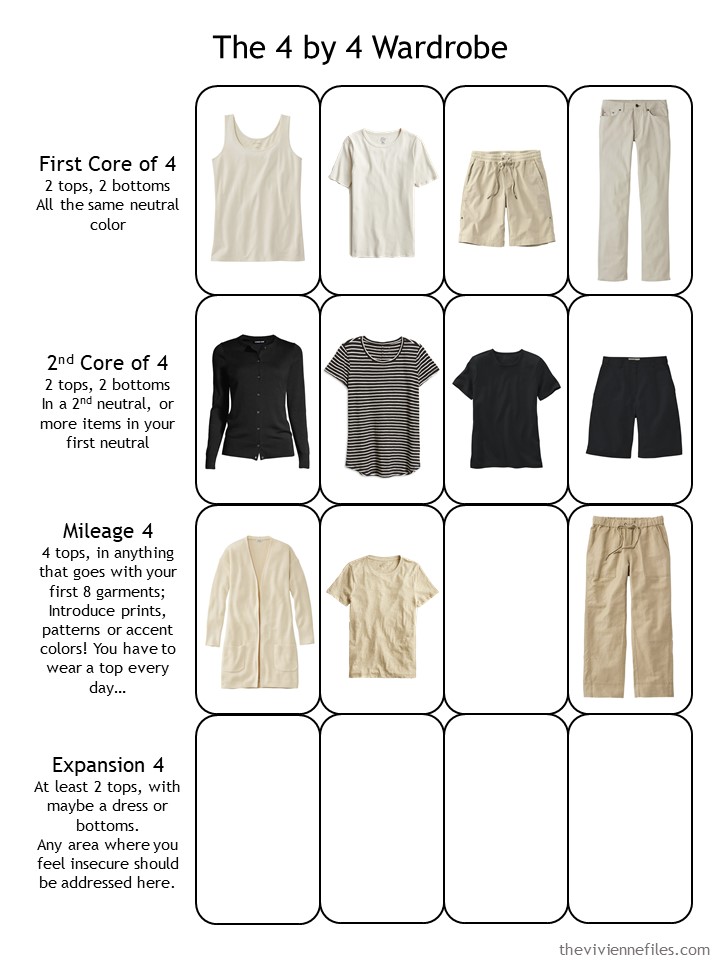 Pause. Get a beverage – perhaps an adult beverage, or at least something refreshing!
Dressy. Definitely. She's traveling with her sweetheart, so there will be at least 1 or 2 opportunities to do something romantic. And she loves to be pretty for her darling…
Oh my; is she running out of space? Not quite yet…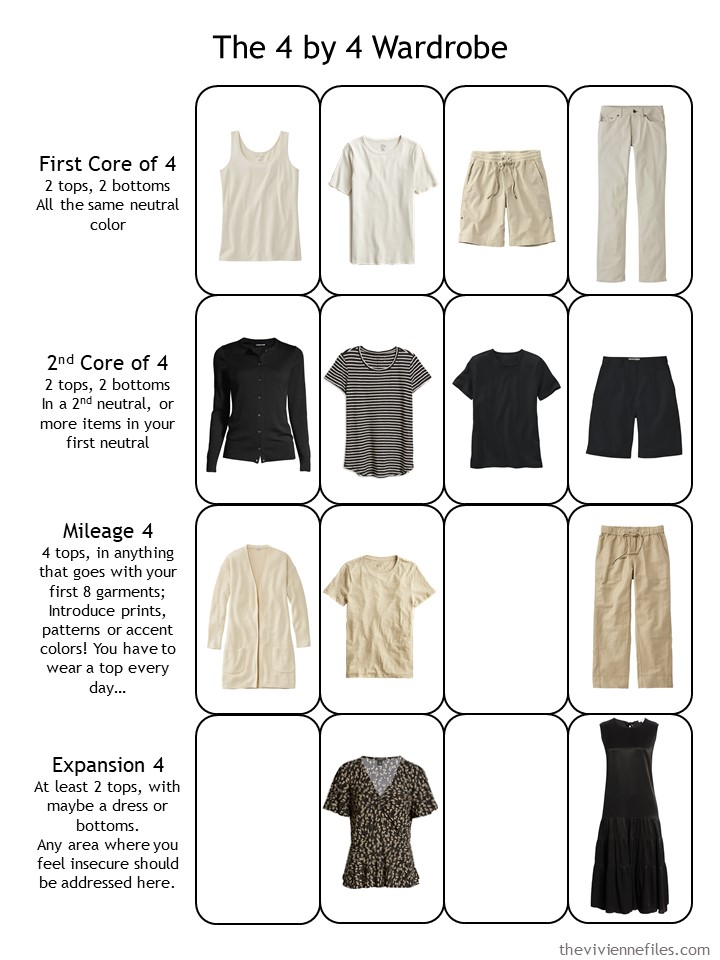 This is all well and good – she's really quite pleased – but she would dearly love to have the option of her favorite accent colors!
Her pleated top qualifies as something dressy-ish too – she will wear it with jeans, pants or shorts, but when seen across a dinner table, it's the lovely color and sweet ruffled details that will matter.
Now, her travel wardrobe is starting to feel familiar and comfortable: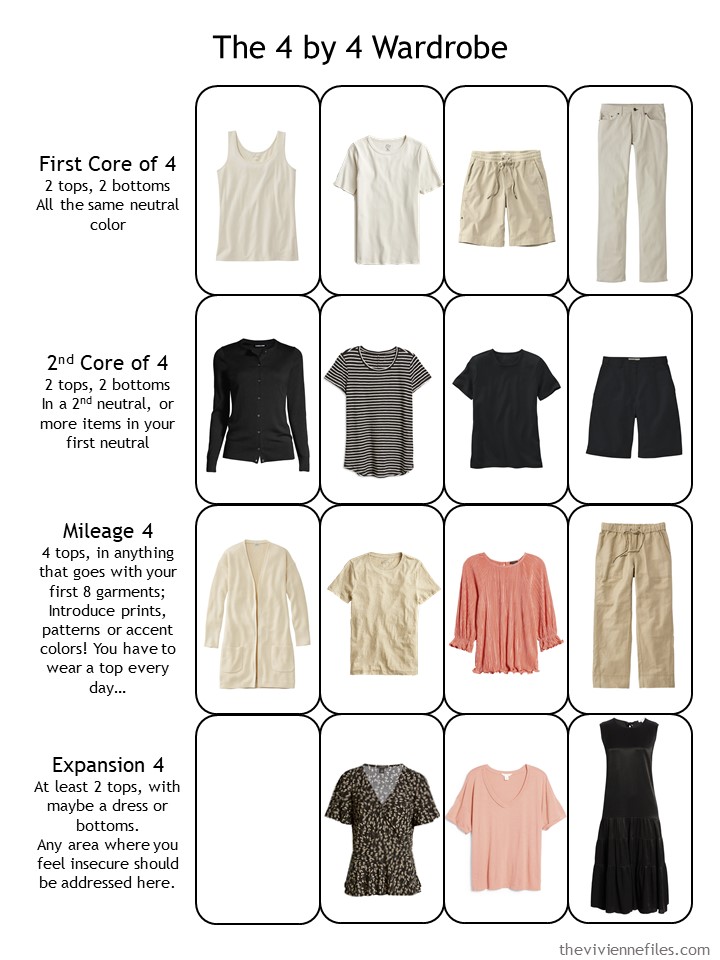 But she still wants to pack something in blue. She doesn't need to have a reason – none of us do! The heart will want what the heart will want…
Alright – she's up to 17 garments! She justifies this by reminding herself that these garments are almost all lightweight, and won't take up nearly as much space as a pair of corduroy pants, or a bulky sweater…
And when she looks at her assembled wardrobe, she's pretty delighted: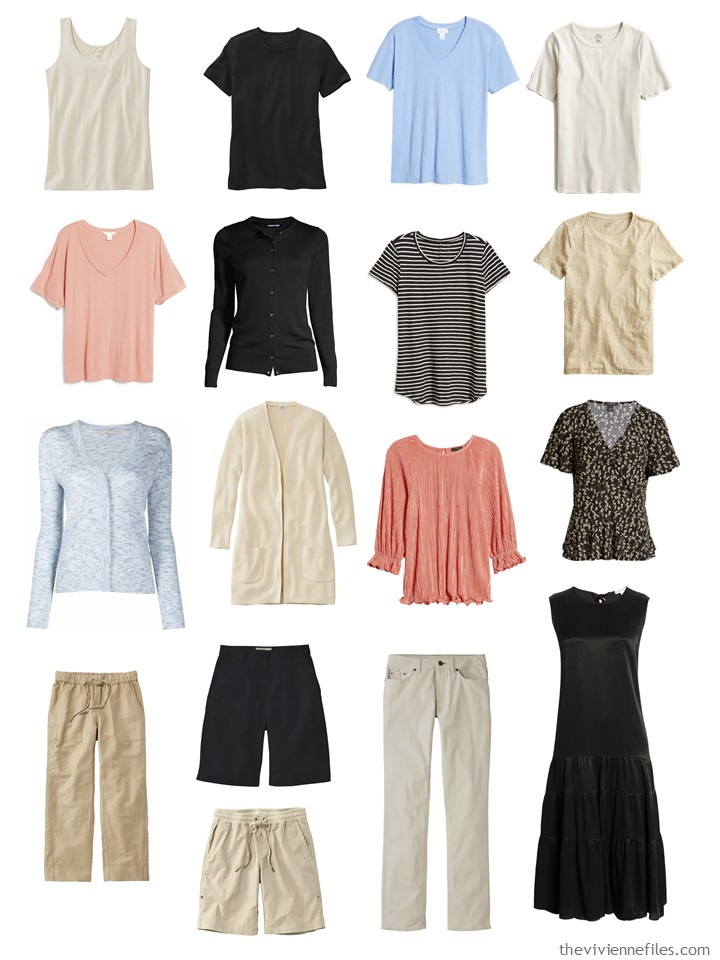 But she's still just a wee bit nervous – does she have enough outfits? She can see 8 outfits easily, without even considering her dress!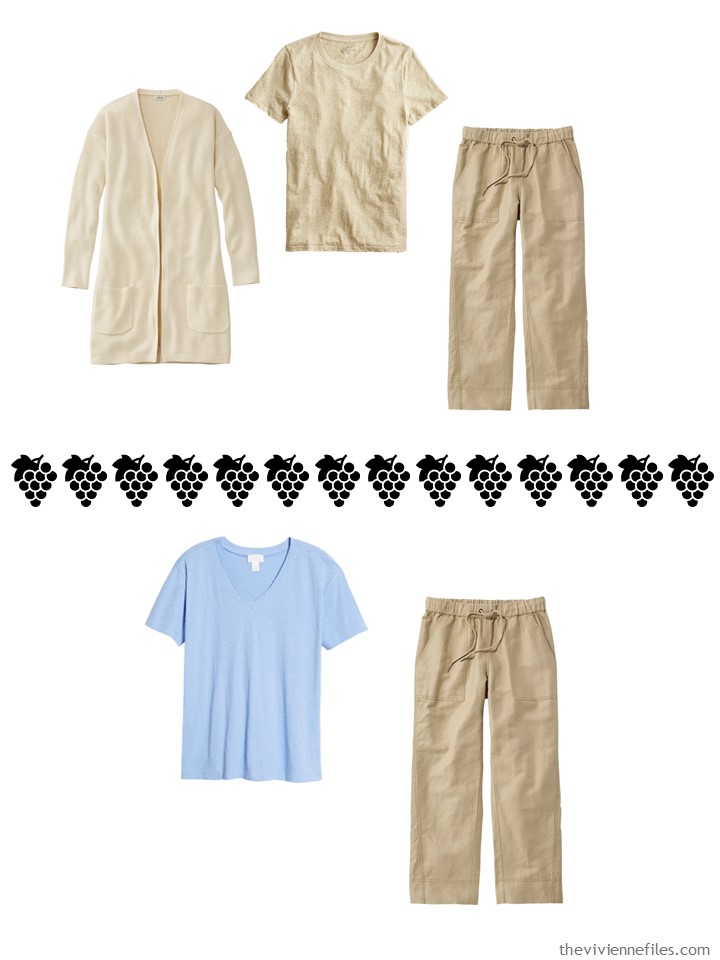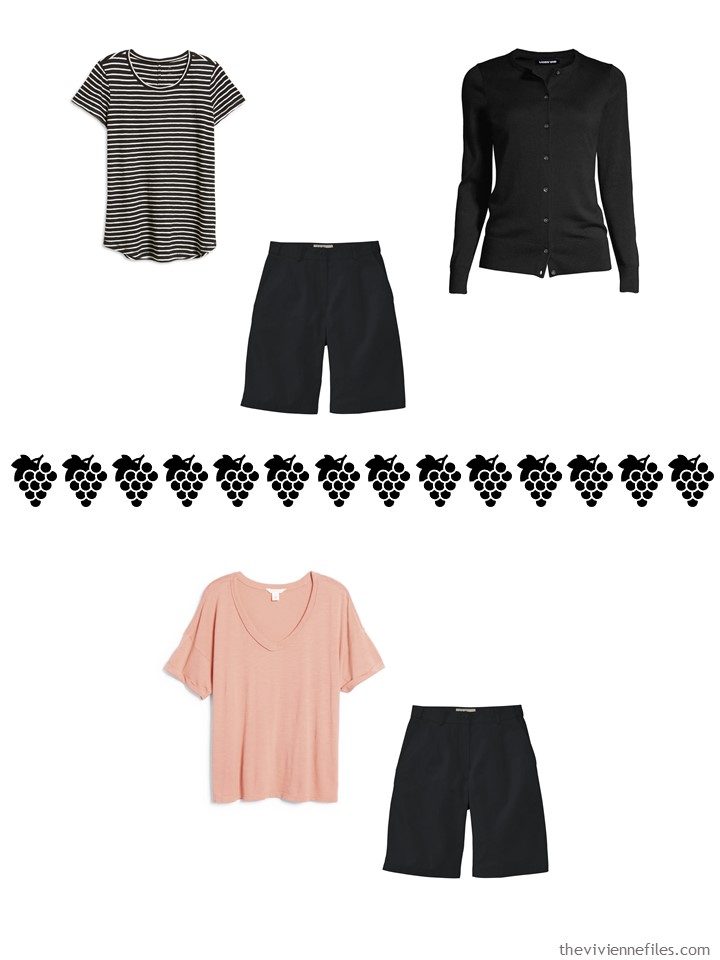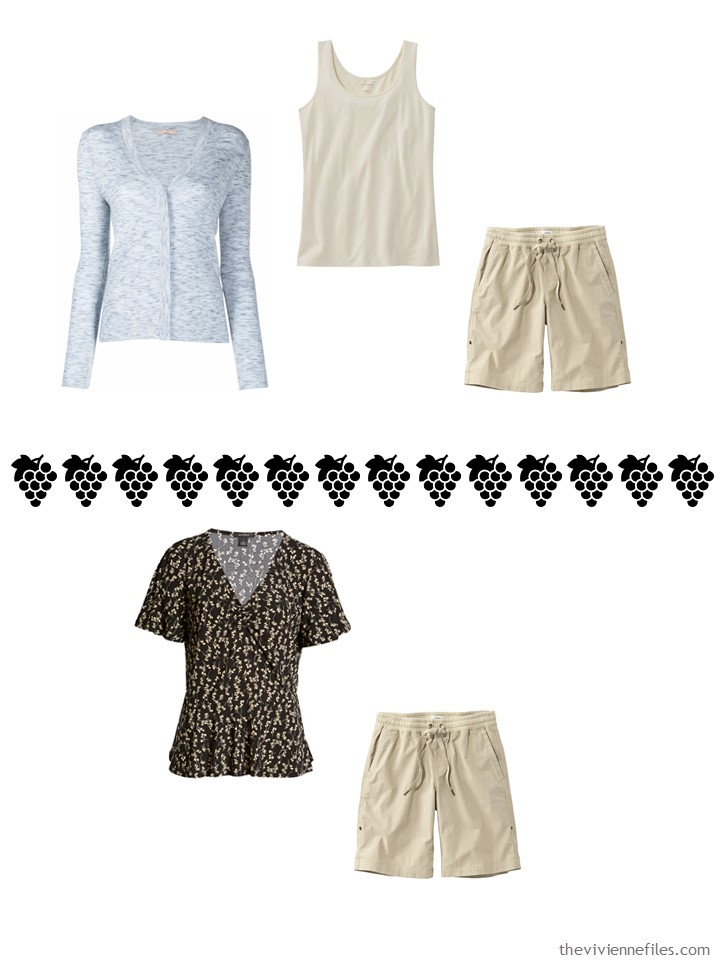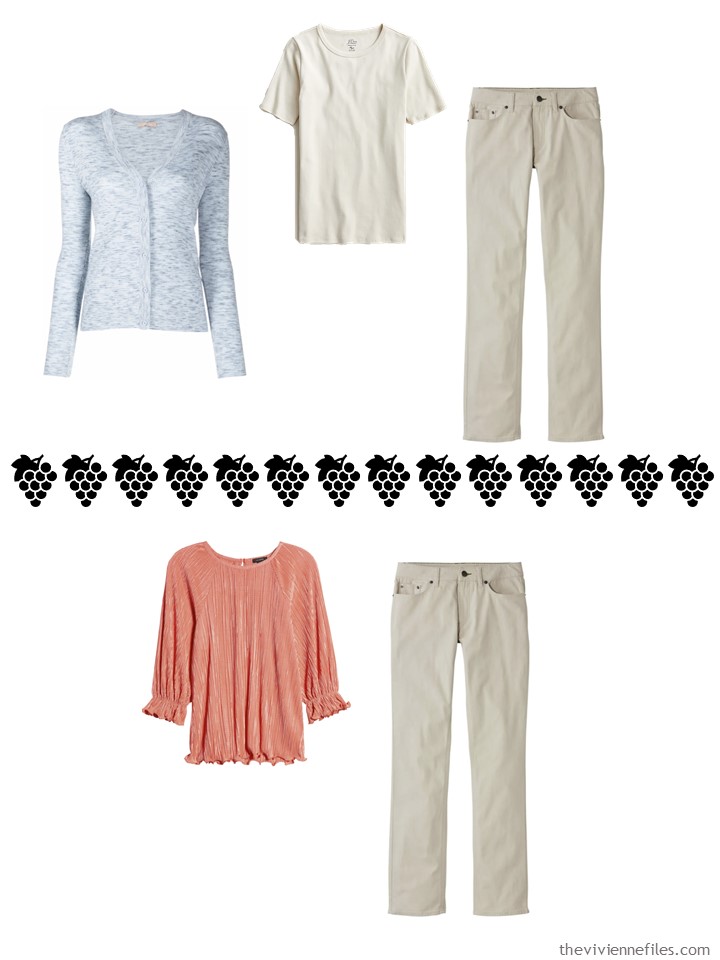 She's quite pleased…
Are you traveling these days, or do you have anything planned? For the first time in decades, I have absolutely NO TRAVEL scheduled – other things are keeping me busy…
love,
Janice
p.s. Four years ago, I considered the merits of treating oneself to a new sweater before fall gets started… I may need to do this again!