August 16, 2021
Ah, let's continue to ponder what essentials we might want in our warm weather wardrobes!
Many of us are going back to our offices – reluctantly, I might add. If you're like most women, you find the office to be bitterly cold, and then when you walk outdoors you melt immediately! So a 2nd layer is essential to stay warm indoors, while something relatively light and cool underneath is important to be able to survive the commute, or the walk to lunch…
This might do the trick!
One of the many beauties of the cardigan above is that it could easily be worn through the winter with something heavier underneath…
This next cardigan, on the other hand, is pretty strictly a hot-weather garment:
When you have your core of neutral cardigan and pants (or skirt!), you can add any accent color and accessories that you want, and be ready to get down to business in no time:
No, your outfit does NOT have to have high contrasts to be beautiful…
Let's look at another Weekly Timeless Wardrobe, just for fun, and for ideas!
This is for a heroine who loves warm tones, and soft accent colors…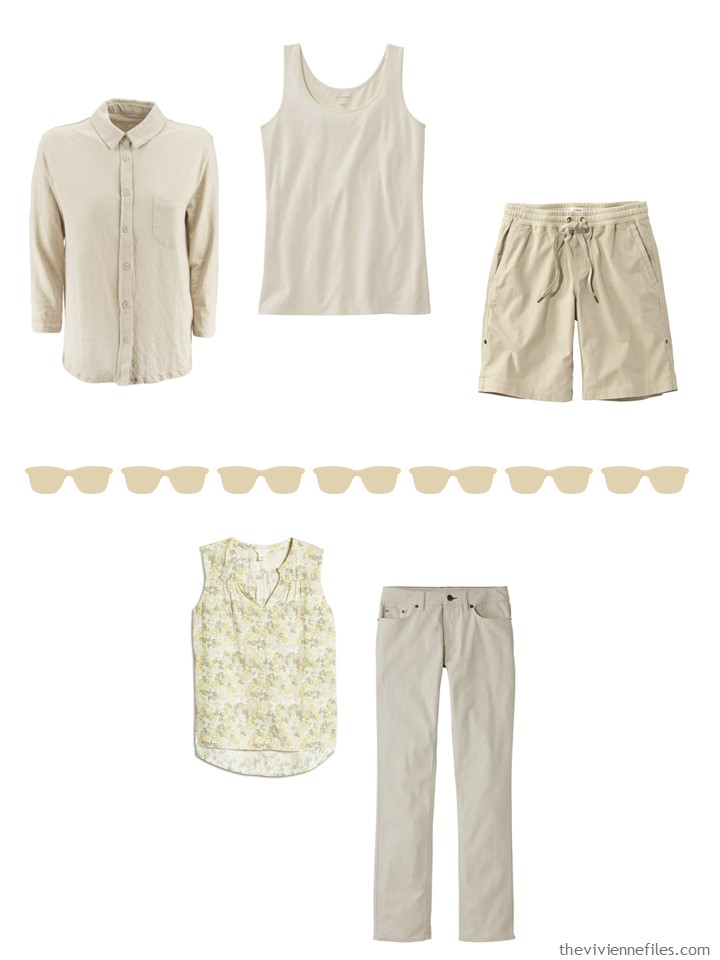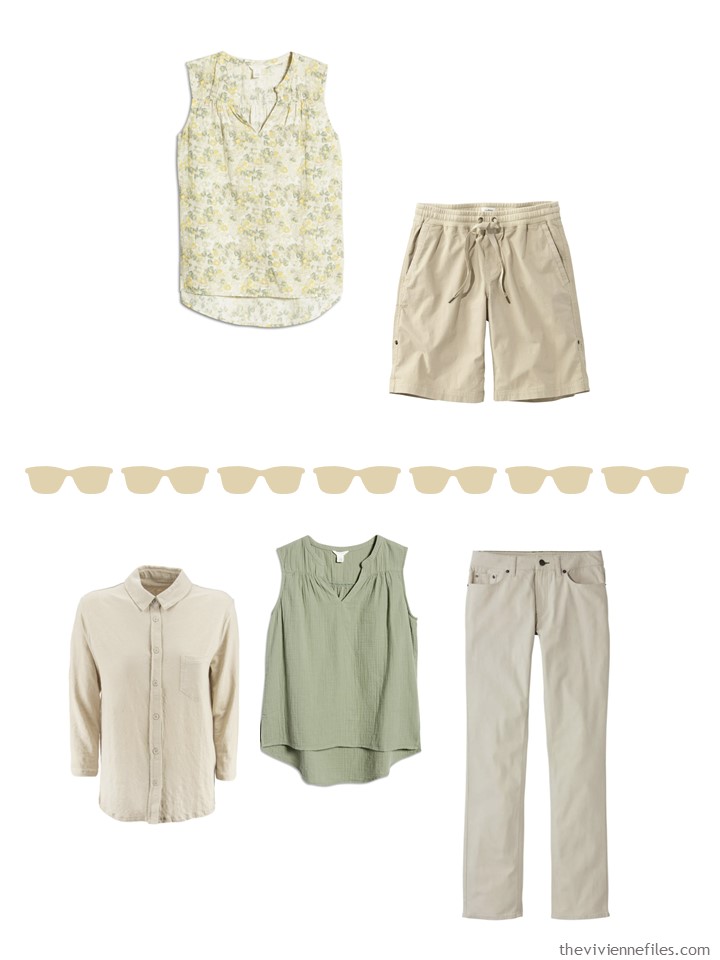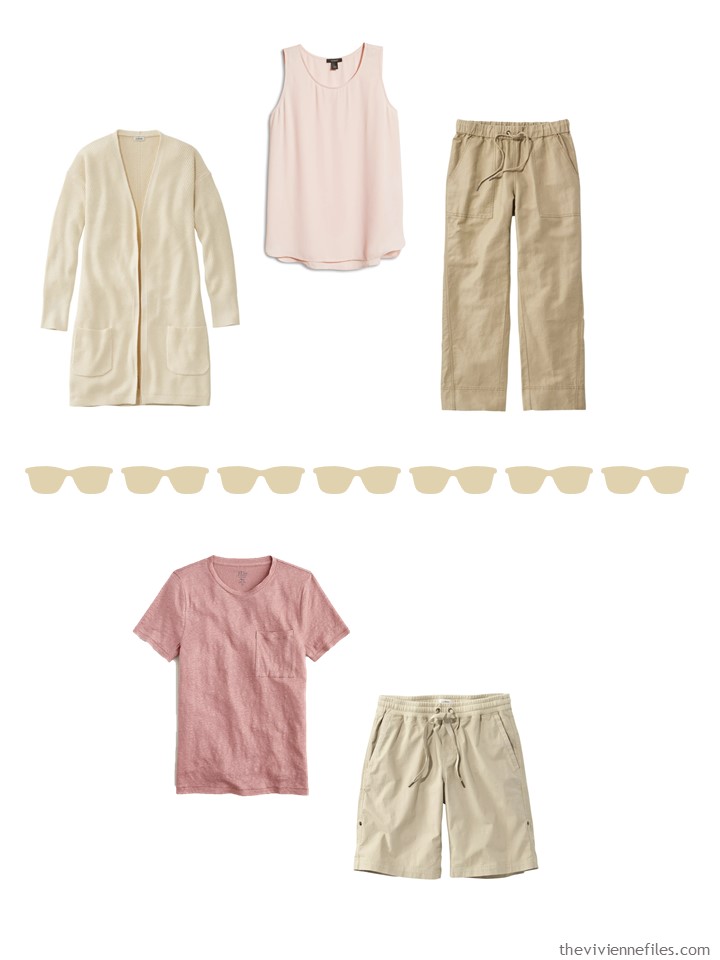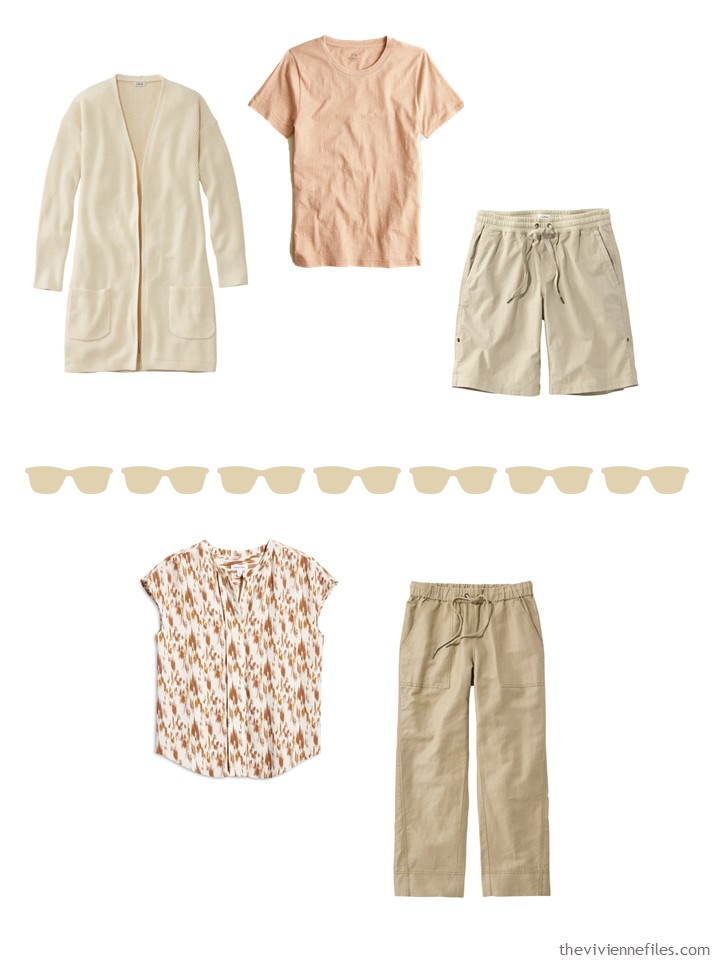 Although it's pretty obvious that the Northern Hemisphere heroines should have their summer wardrobes well established, it's never a bad idea to check on what's getting immensely marked down…
There will be another summer, sooner than you can imagine!
love,
Janice
p.s. Just 2 years ago, I had some Chic Sighting of polka dots! I still want to dance when I hear the name "polka" dots… And yes, I still have this outfit!