August 13, 2021
Happy Friday, the 13th!
We often ponder the merits of having a LOT of accent colors in a wardrobe… I think this post might offer an idea of how to manage them all!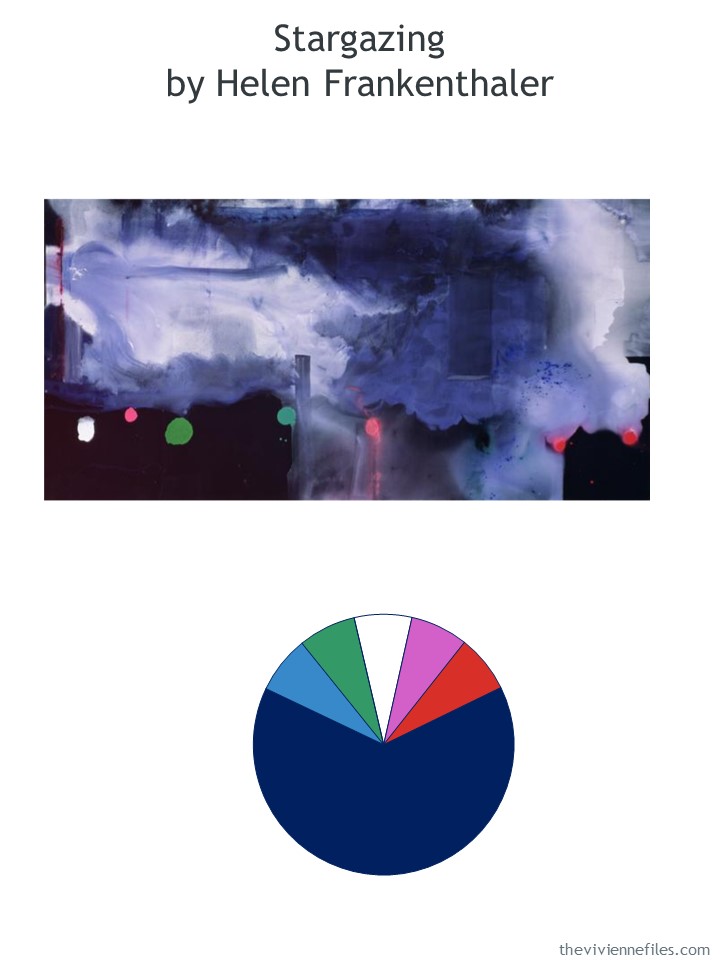 This heroine understands that she needs quite a bit of navy to establish a base for her wardrobe. After that – watch out!
She starts with this – yes, it looks familiar:
Of course, I would be perfectly happy with this – I'm content with neutrals. But our heroine has other ideas, starting with bright blue!
Just out of curiosity, this is what her wardrobe would now look like with these additions. Yes, it gets her to a "4 by 4" Wardrobe plus 1 garment: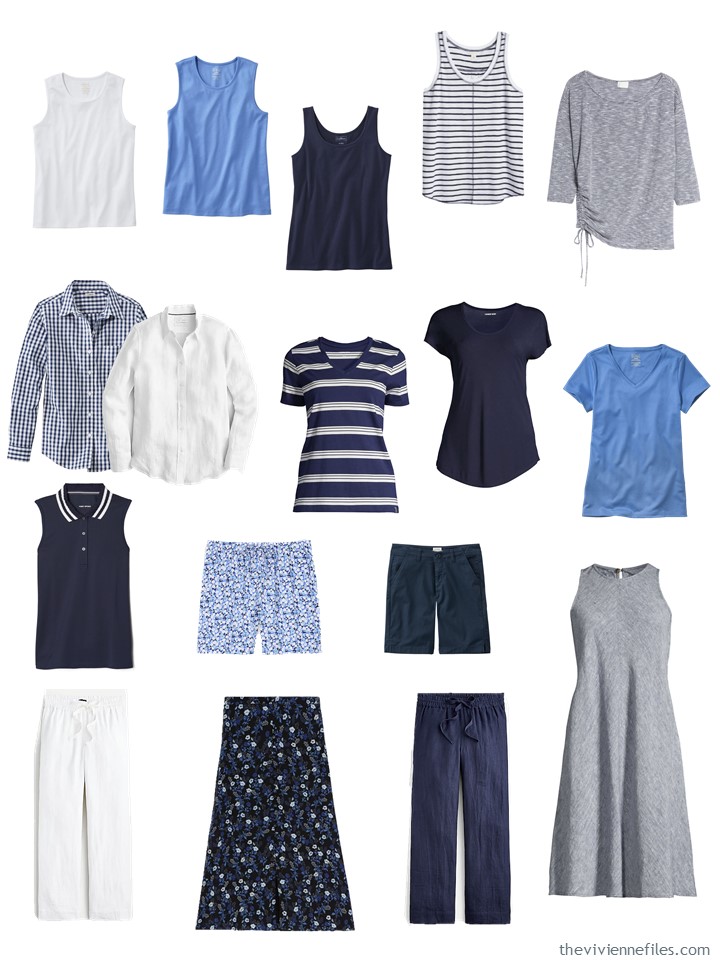 But she's just getting started – let's toss in 4 pieces in bright green:
Now when we look at her entire wardrobe, it takes on a different, brighter feeling: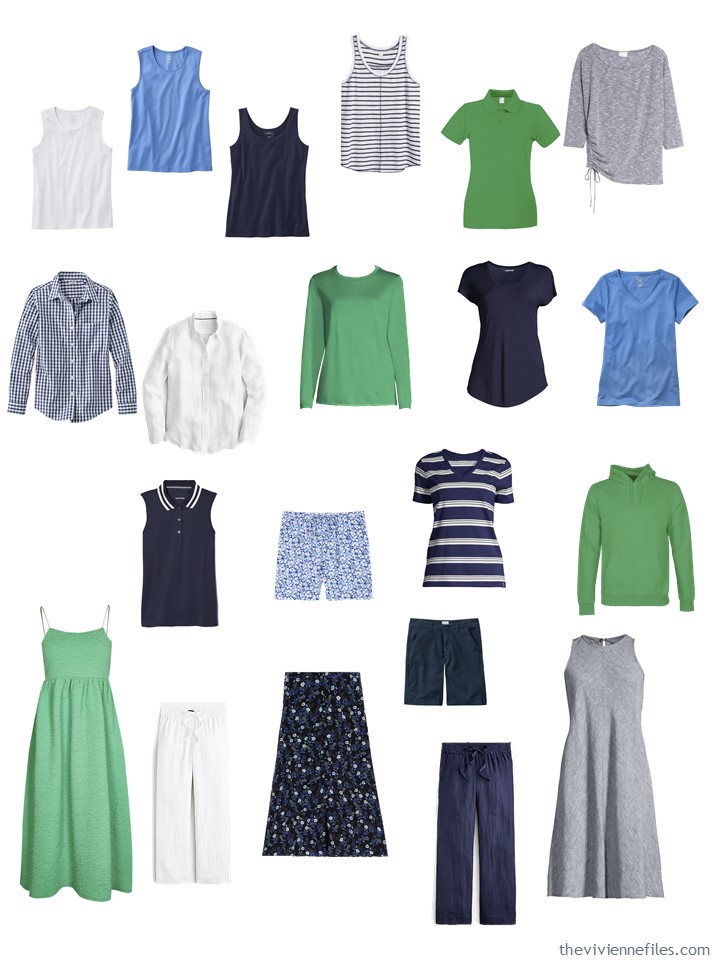 Okay, I admit that white is not strictly an accent color! But she really would like a few more things in white – they're SO useful when the weather is miserably hot:
This wardrobe is really taking on a personality!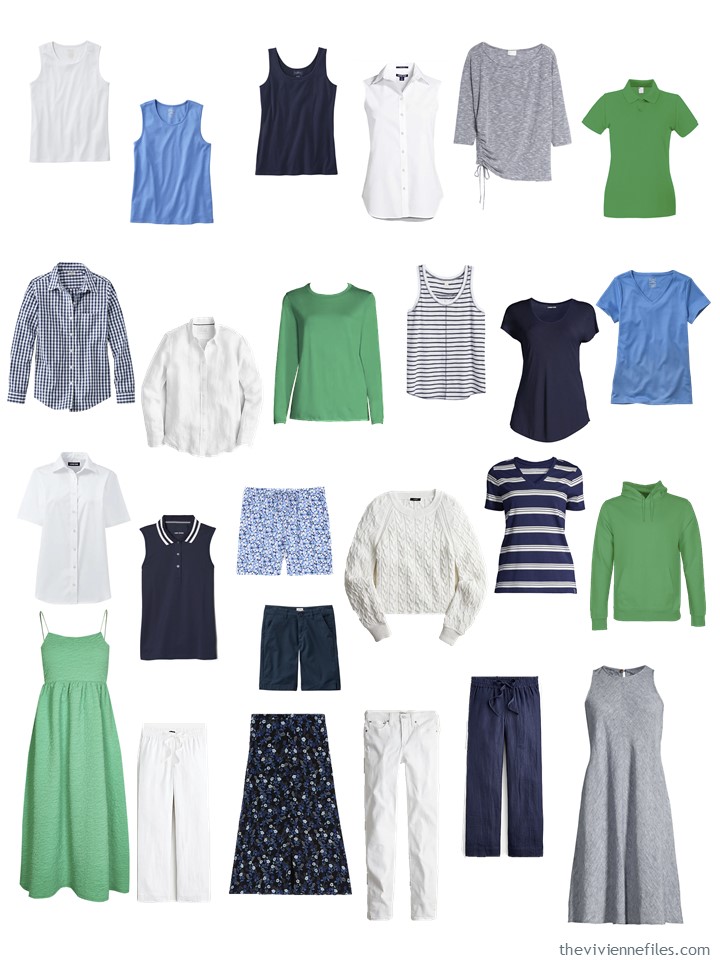 Many of us could stop right here and be more than content, but this particular heroine is still looking at TWO more accents. First up – pink in bright and strong varieties:
It's just 4 more garments, but it flips the feeling of the wardrobe into something bolder and brighter: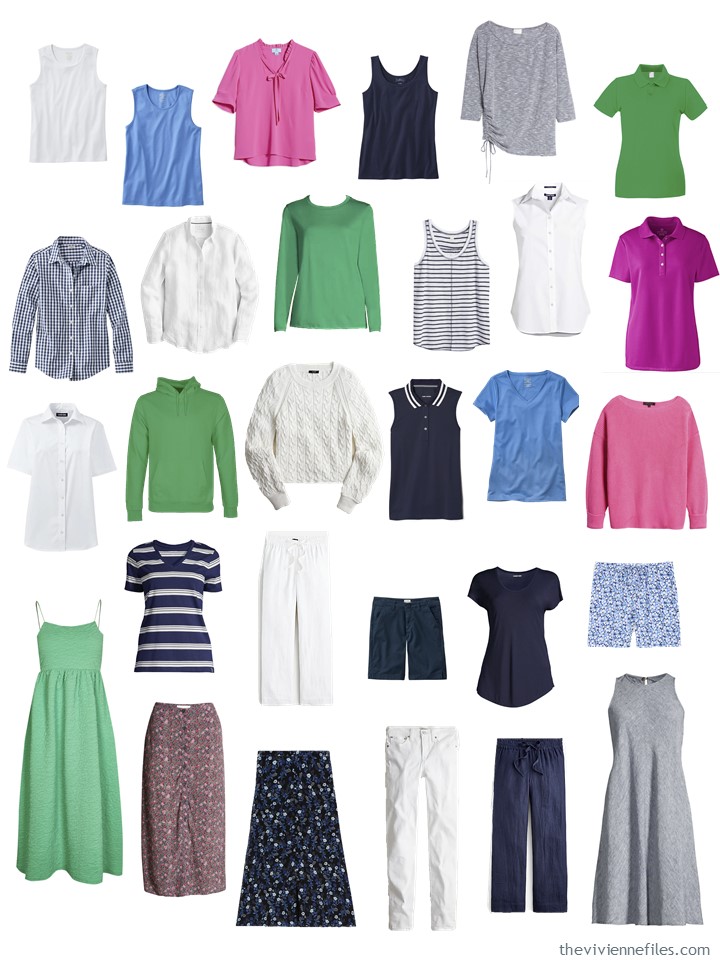 And why NOT some red?
because it's shockingly hard to find… that's why she decided that she would grab some white shorts with her red things!
NOW she's finished – and WHAT a wardrobe she has assembled…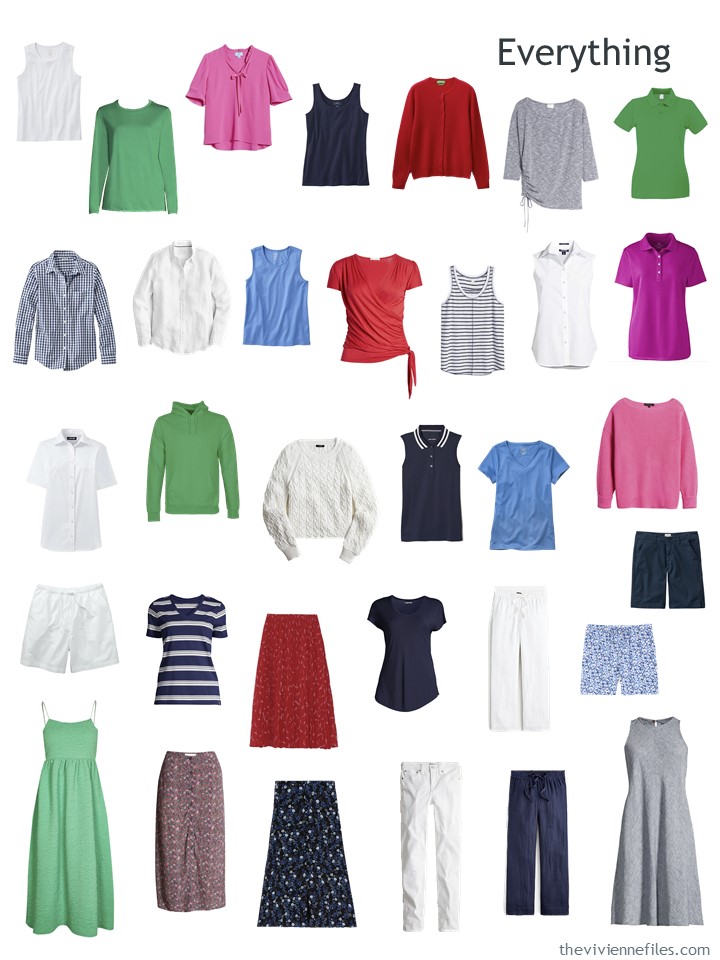 My original intention was to figure out how many outfit options could be found in this wardrobe, but I'm NOT a glutton for punishment, and I couldn't frankly think of a good reason to try to arrive at a specific number!
I think this heroine can be contented to know that she has everything she needs for an entire summer; here are just a few possibilities: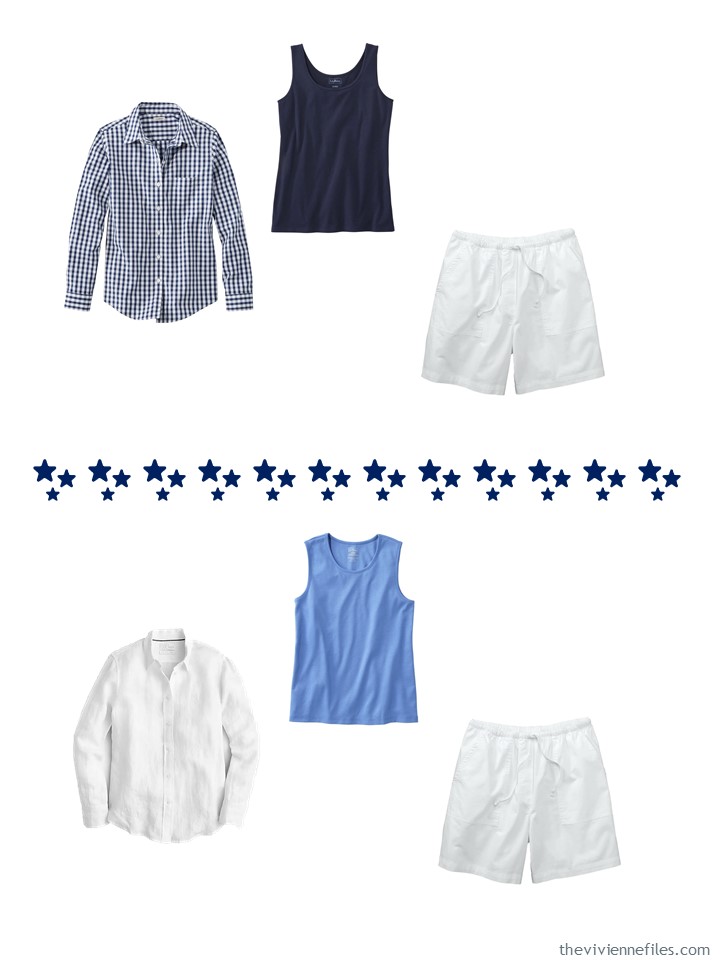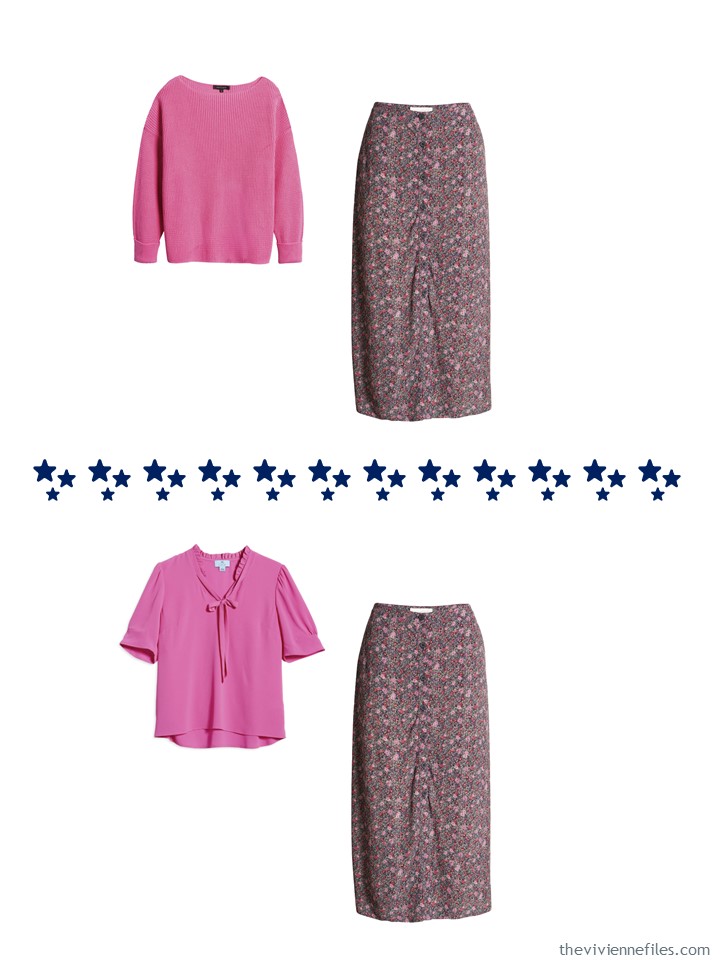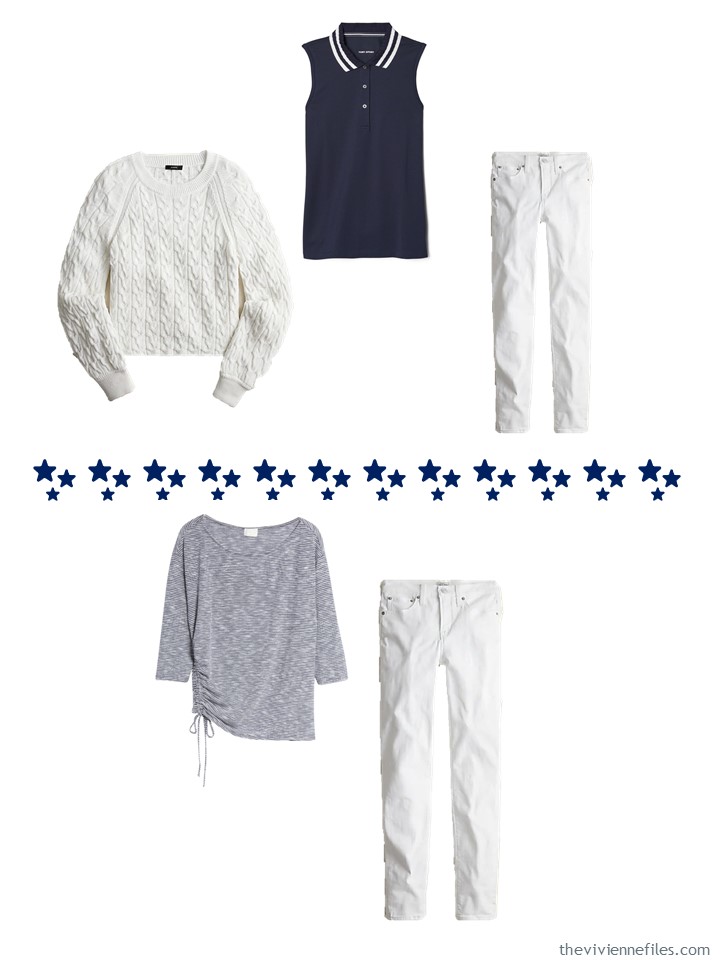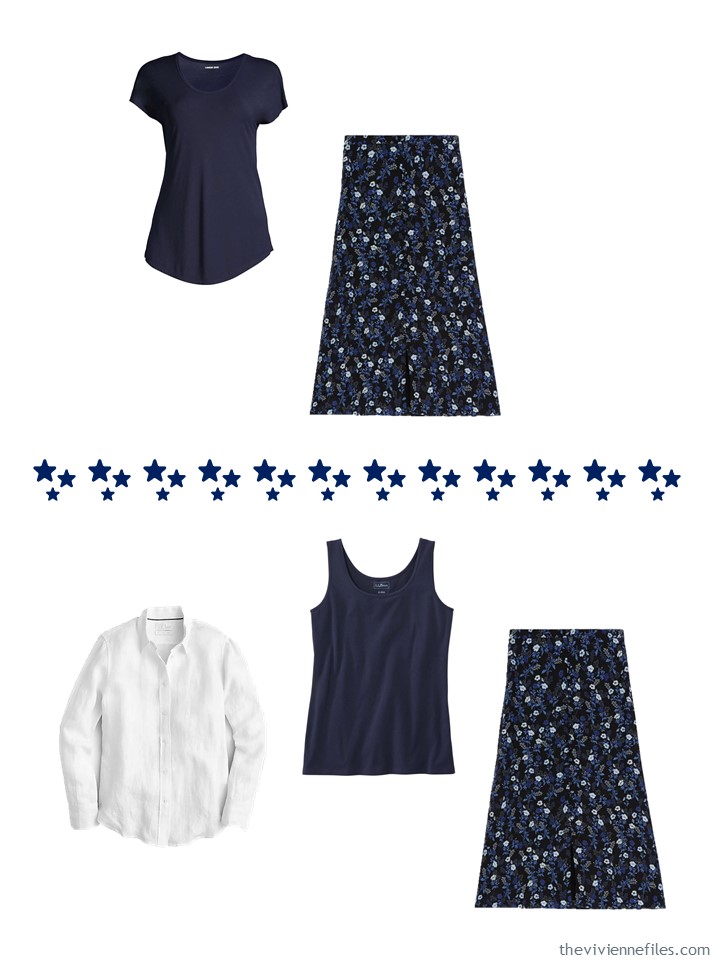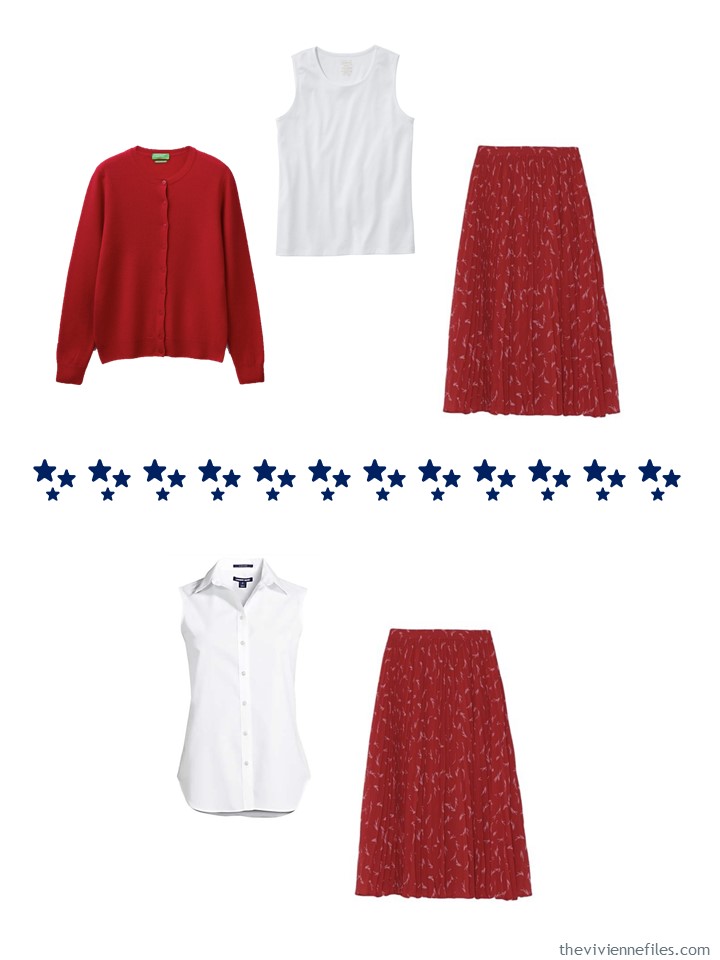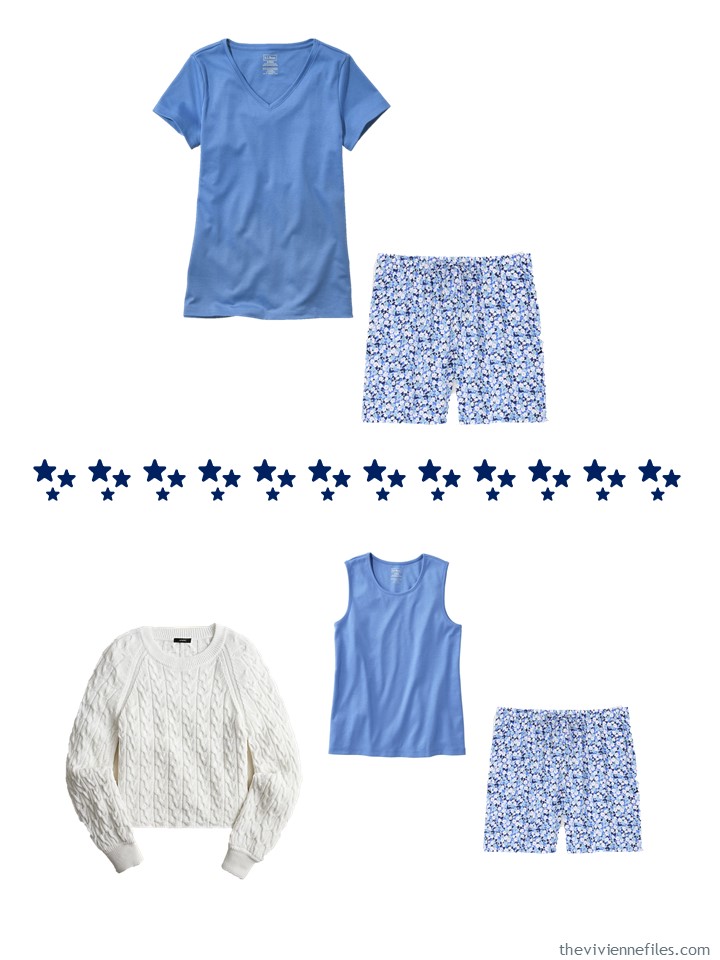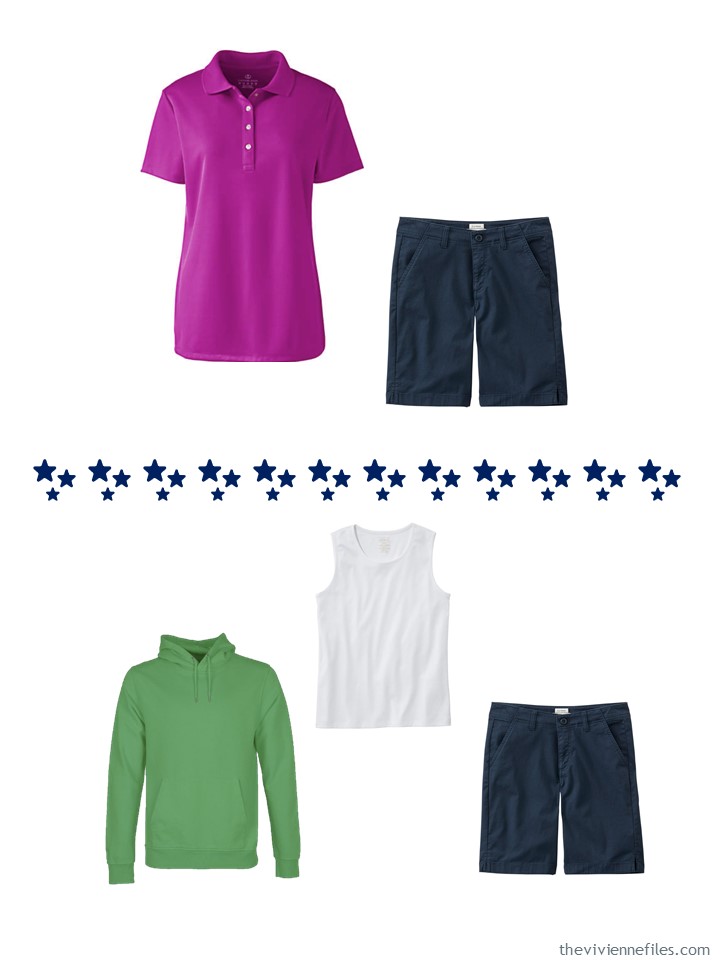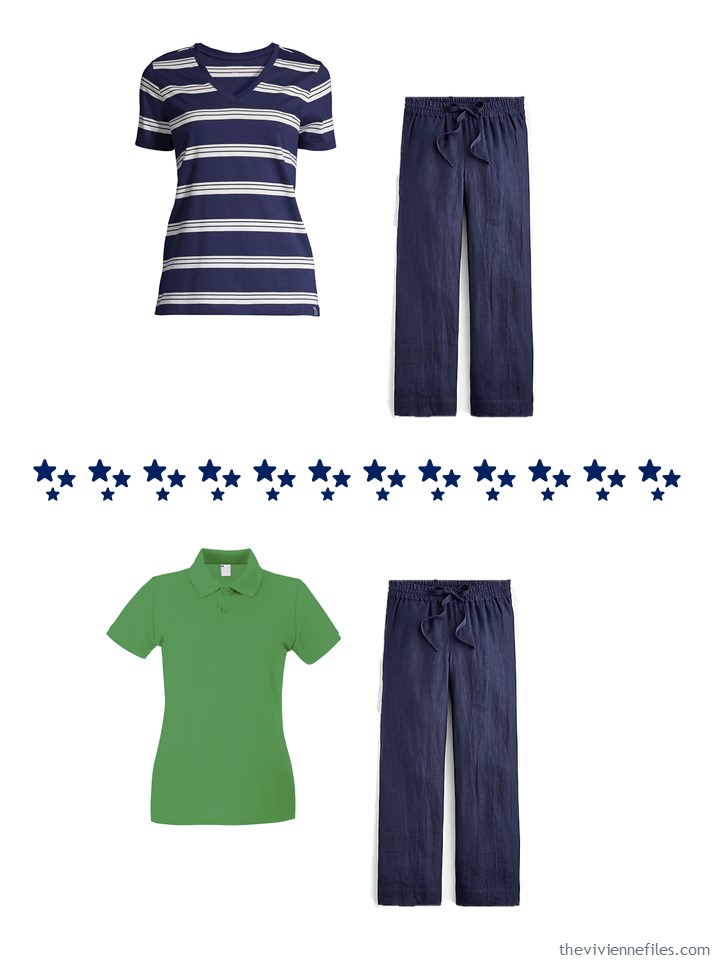 You may not have noticed, but this wardrobe is 33 garments! Not exactly what Courtney had in mind for Project 333, but I'm sure she respects any effort to organize and control clothing…
love,
Janice
p.s. Seven years ago, the wardrobe of the day was in navy, grey, teal, and burgundy. It still looks pretty good!