June 25, 2021
please note that all sorts of things are selling out at a shocking rate; I literally chose our hat at 11 a.m. and by 1 p.m. they were GONE… Seize the day indeed!
She's going to sit under an umbrella…
and watch everyone else get sunburned, and get sand in their creases and crevasses…
Her color palette is easy – bright and summery! (even though cool evenings are always possible…)
It takes about 90 minutes to get there on the bus; she's ready with her mask and something to read!
Once she's there, she can hang up a few things, grab another book, and head down to either the bar, the deck, or the nearest reaches of the beach…
Her friends don't expect her to have a vast wardrobe with her – they certainly pack as lightly as they can manage! You can't get away from it all if you take it all with you, right?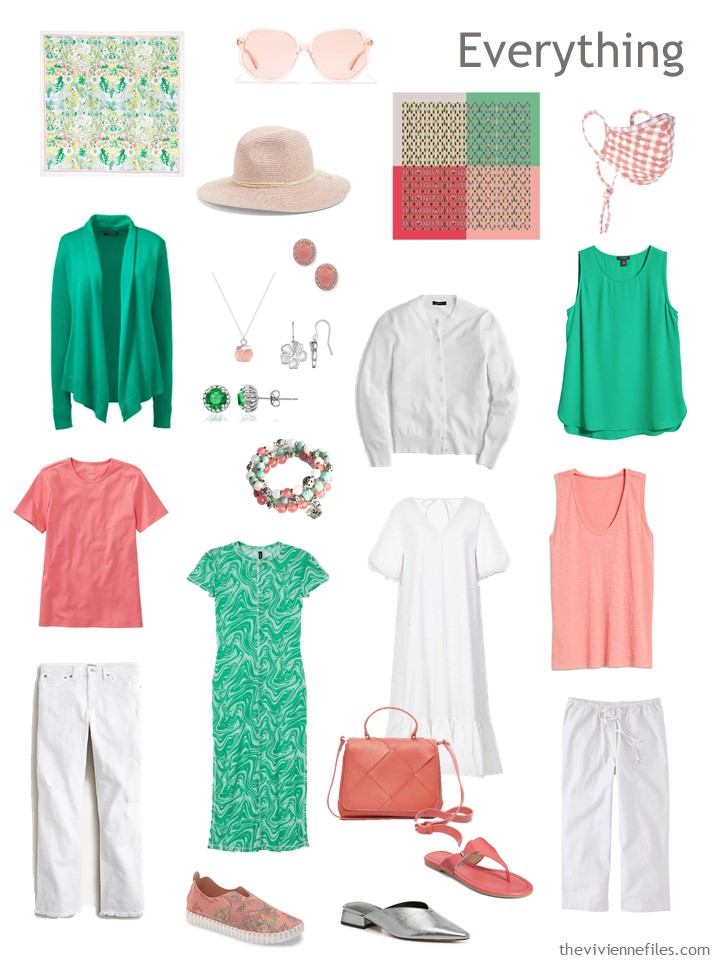 Yes, she wears a lot of white! She doesn't worry about these things anymore… There's laundry service available, and she can always pull together a different outfit if 1 garment becomes unwearable…
Has no one ever spilled a cocktail on a pair of white pants before?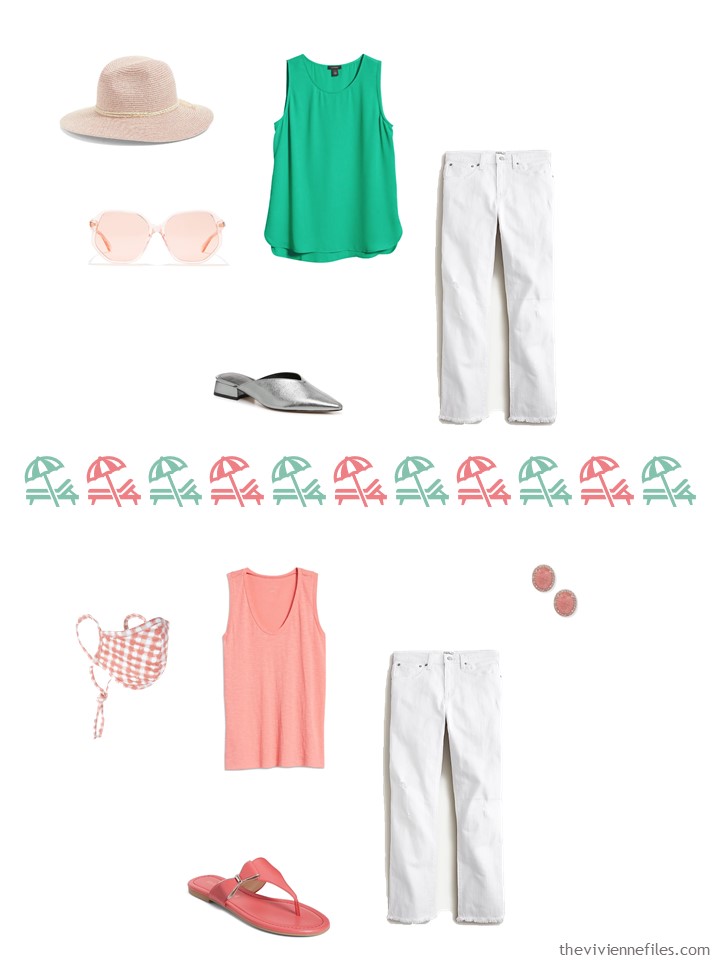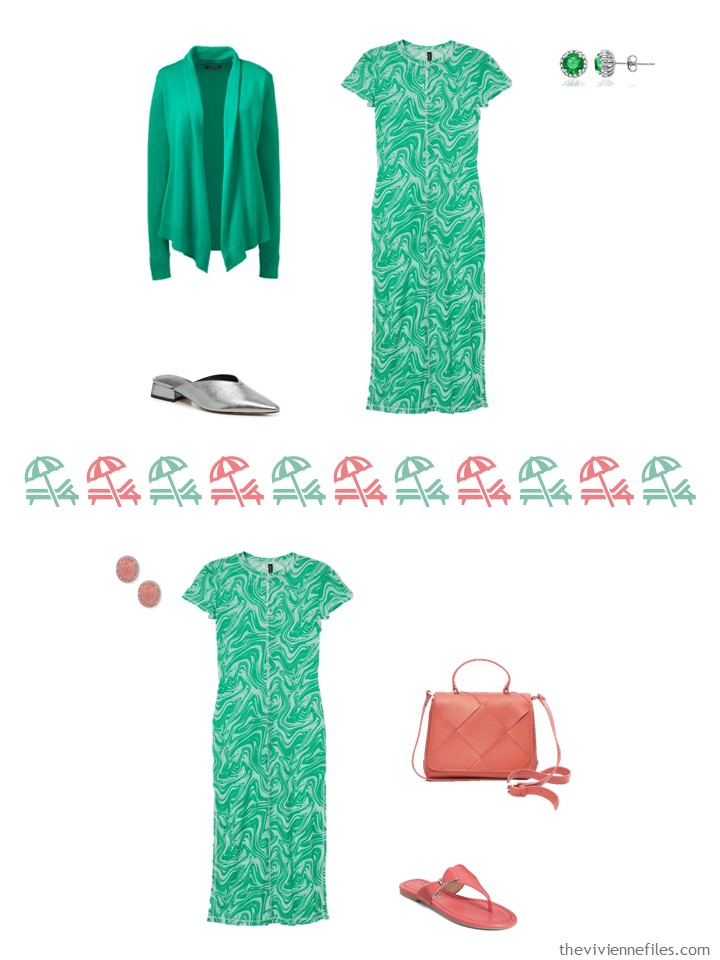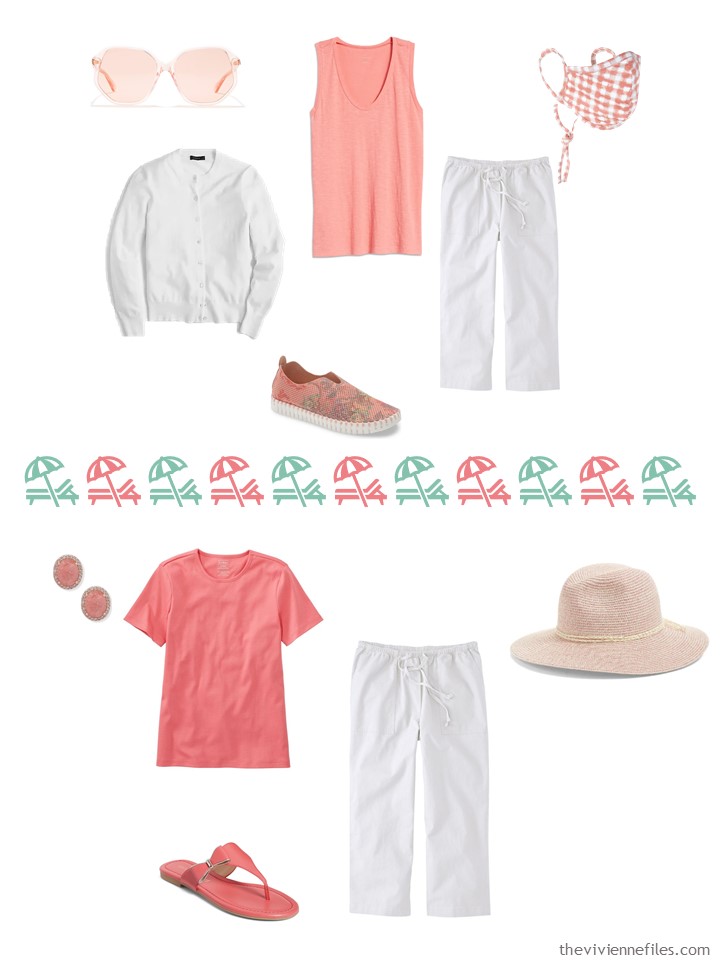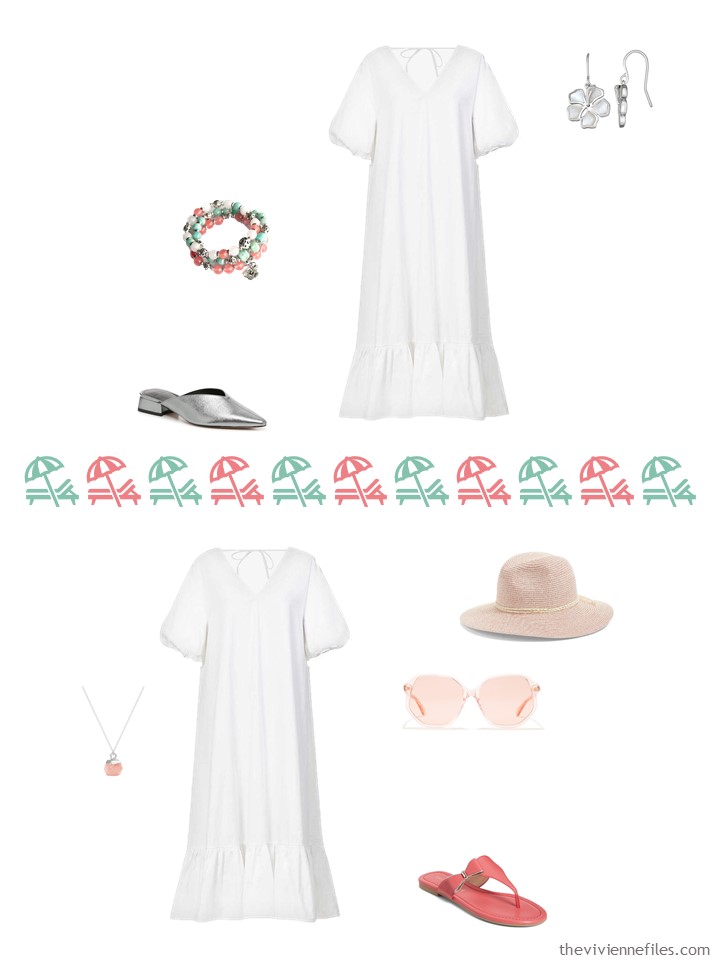 At least some of her friends go there EVERY weekend… She's going to start joining them much more often. Seize the day has become her motto!
love,
Janice
p.s. Three years ago, I rattled on at great length about how to purge some impulse purchases from your wardrobe. The idea still stands!