June 28, 2021
Why yes, this is a day early… I'm in a bit of a muddle these days! I'm sorry to have to remind everyone that this means there will NOT be a post on Monday morning. Sorry for the confusion!
Accent colors make everything more fun! And I'm dedicating today's post to those among us who are – very suddenly – being summoned back to offices…
Why yes, you can layer this top under just about anything. And wear it to work out. And sleep in it, if necessary!
Maybe you're finding that some of your work clothes no longer fit quite right, but you can still wear your black shirtdress – wear it EVERY week, with a variety of accent colors:
Maybe work is very casual…
Maybe it's summer in an otherwise formal office – you can get away with a lot, but somber colors just feel more appropriate:
This blue accent is so cool-feeling for a hot work day:
It could happen! Your favorite accent color just happens to match your chambray dress? Hoorah – jewelry and shoes and you're DRESSED!
For those of us playing along at home, here's the master garment list for the Weekly Timeless Wardrobe: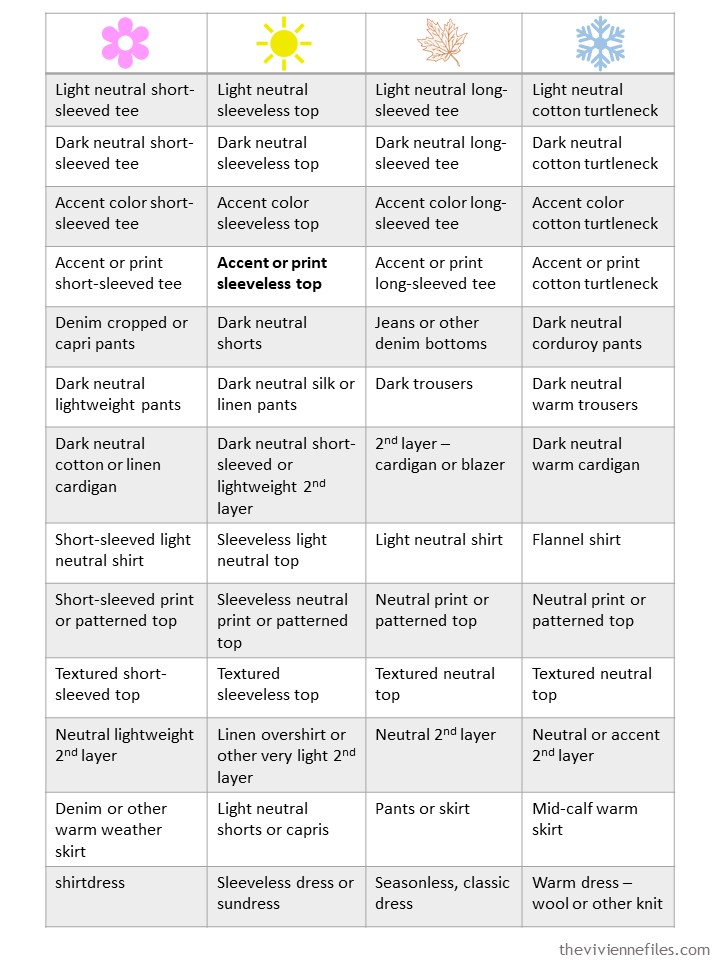 love,
Janice
p.s. Four years ago, we spend some time admiring carnelian jewelry – one of the birthstones for July!