June 23, 2021
As much as I loved these wardrobes, THIS is where the fun starts! Even accessories as simple as earrings and sandals can make SO much difference…
Remember this wardrobe?
We need accessories for this, but I don't want to just jump into things willy-nilly! This isn't a definitive list for every woman alive, but it's a nice start for our purposes: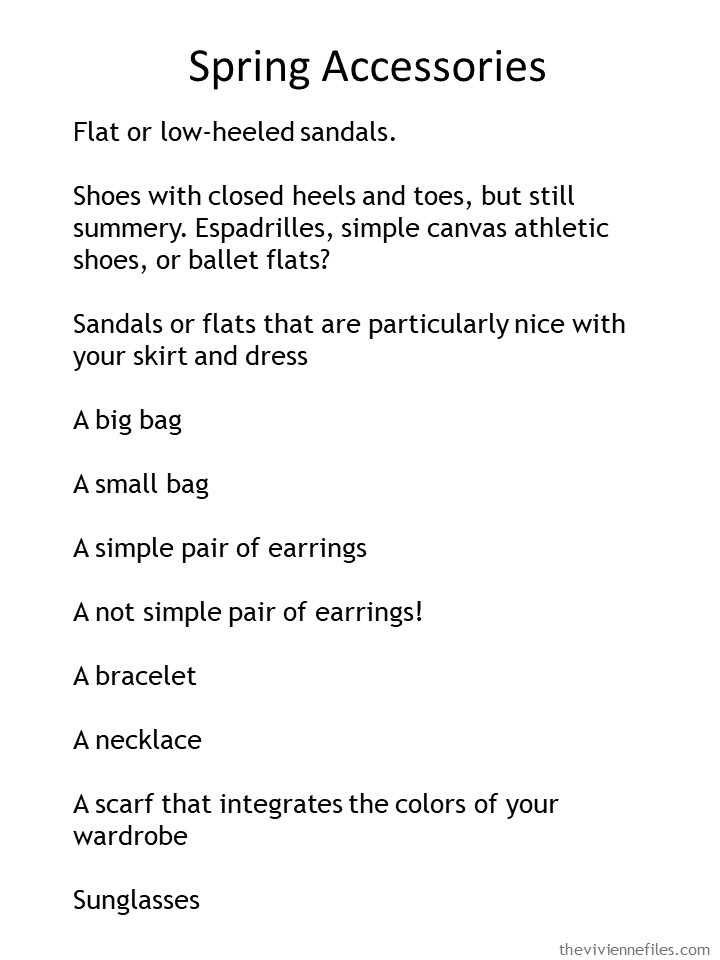 With this very general guideline in place, I've assembled 4 outfits from this wardrobe, and put accessories with each of them. Of course, I didn't really stick to the shoe suggestions…
I know some of you can't imagine wearing a cardigan AND a scarf right now, but today in Chicago it's going to top out at 70 degree Fahrenheit, so indoors it will probably be cold enough to snow…
Subtle outfits just need a touch of shine…
There was no way on Planet Janice that I was NOT going to show you this sloth family necklace…
And I think this bag is glorious… You might want a higher heel on your sandals, or even a pair of gold sandals; that wouldn't be wrong at all…
Wardrobes just look so much more integrated and interesting with accessories, to my way of thinking, at least!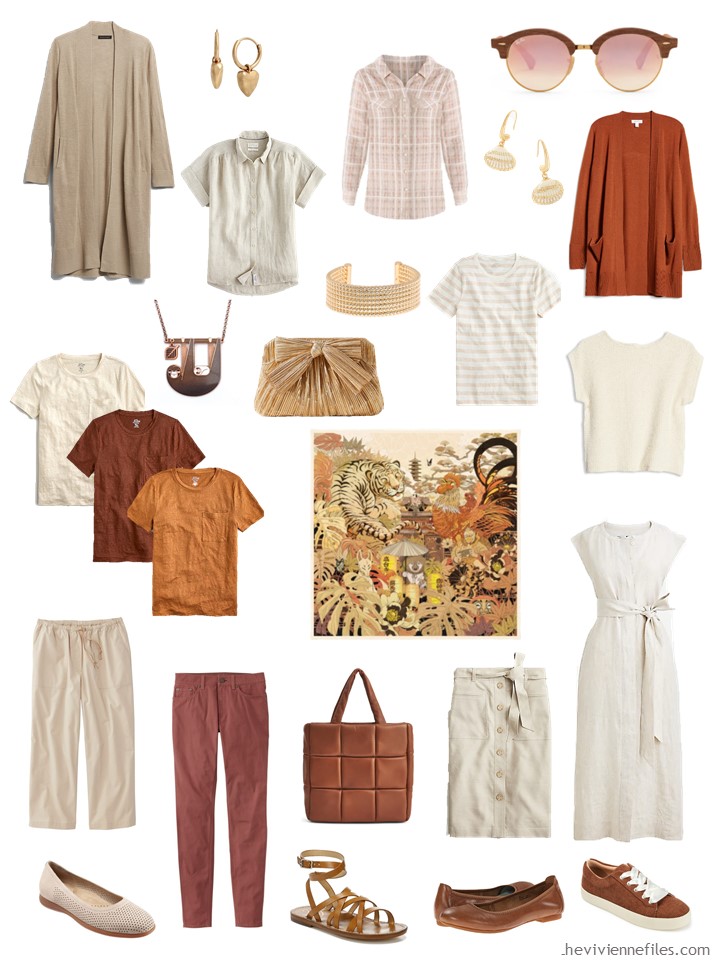 And while we're looking at gold, let's go back to this wardrobe too:
I wasn't actively looking for abalone or shell jewelry when I started, but these appear to be amazingly perfect. And the sandals are subtle, but glittery!
Why yes, the handbag does appear to match perfectly! How often does THAT happen?
The young people wear sneakers with skirts – why can't I?
Just in case your dreams are flying around untethered, a dream catcher necklace seems wise!
If someone handed me all of this in a suitcase, I would be pretty tickled, even though these are NOT my colors. I can be flexible…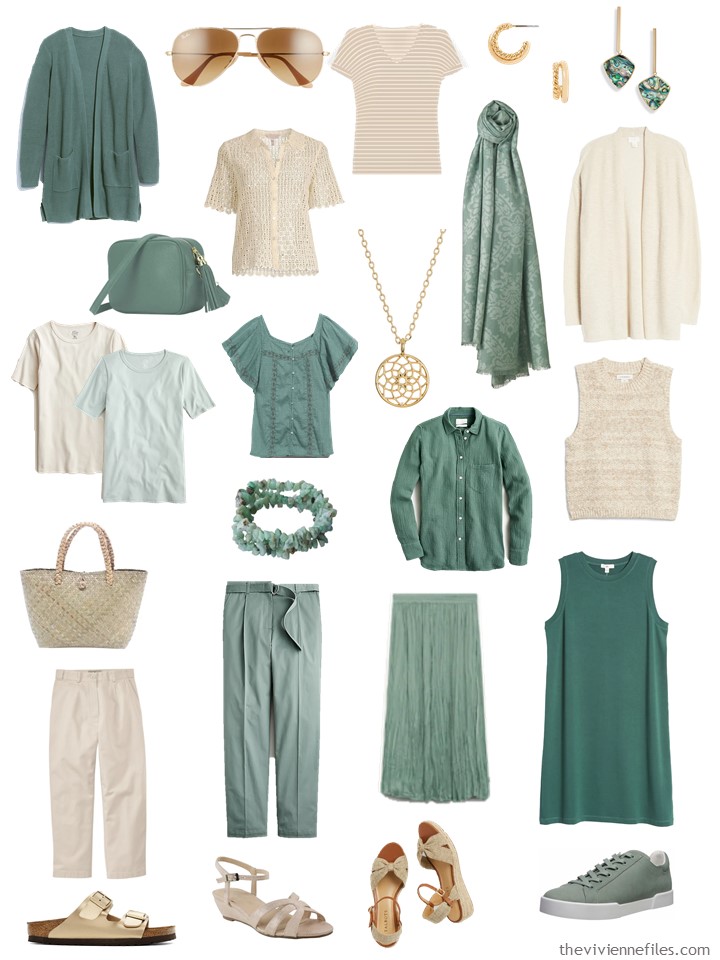 I am going to accessorize at least a couple more of the wardrobes from the last 2 weeks, but first I have a bracelet to share….
love,
Janice
p.s. Just 2 years ago, Pantone treated us to colors for the Autumn of 2019…