May 28, 2021
They Might Buy a Camper…
But they're renting one for a long weekend first, to see if it's what they're hoping for…
Limited clothing space, for sure! So she's planning carefully…
There's no point in calling just 1 outfit "In Transit," since quite a bit of their time will be on the road! But one must start somewhere, and this is where our heroine is starting:
She's sticking with cropped pants – no shorts because she does NOT want the back of her thighs sticking to the seat!
And driving shoes, because she might get to drive. Maybe…
So for the 3 or 4 days that they're away, our heroine will have this wardrobe from which to choose; frankly, it's difficult to put together a bad outfit from this!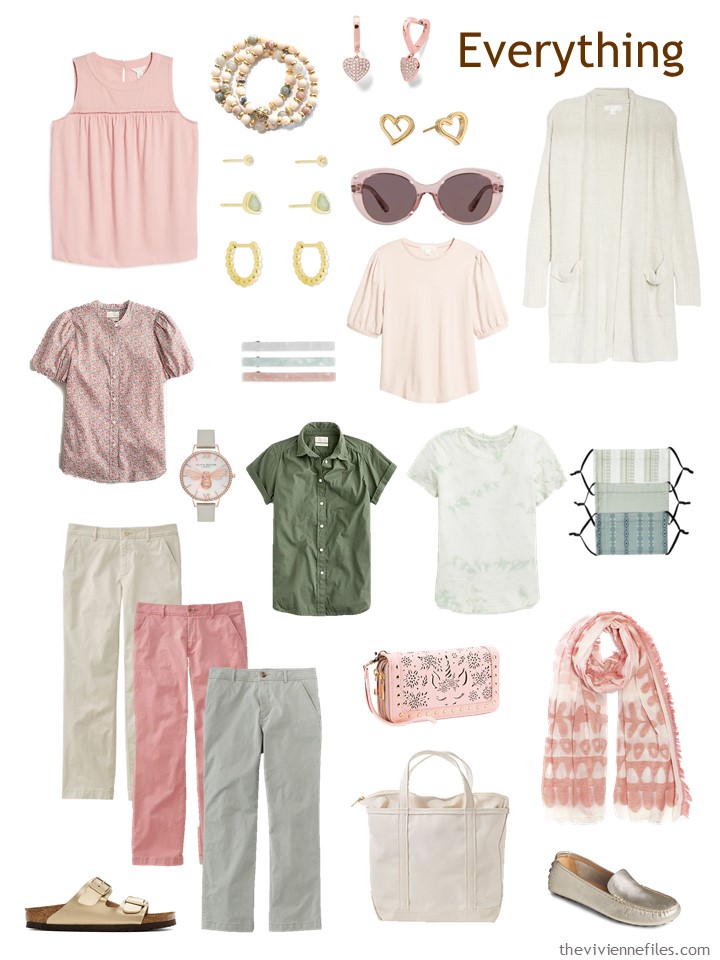 Because our heroines are always women who plan ahead, you know full well that we're going to see what possible combinations might be available from this 9-piece wardrobe:
note that none of these outfits includes the cardigan, which could be worn with all TEN outfits!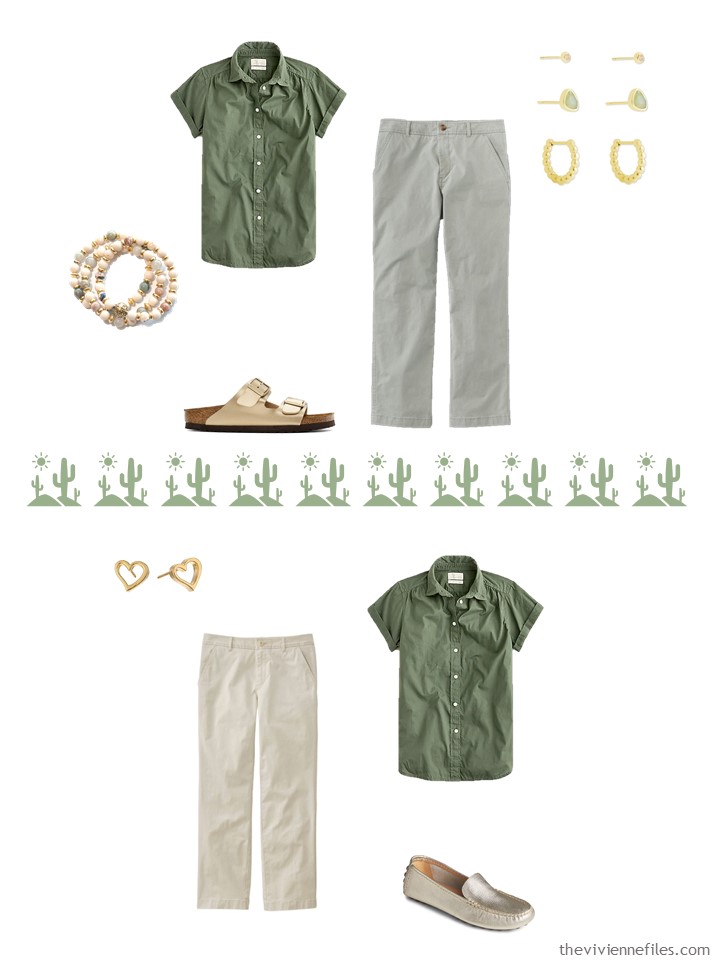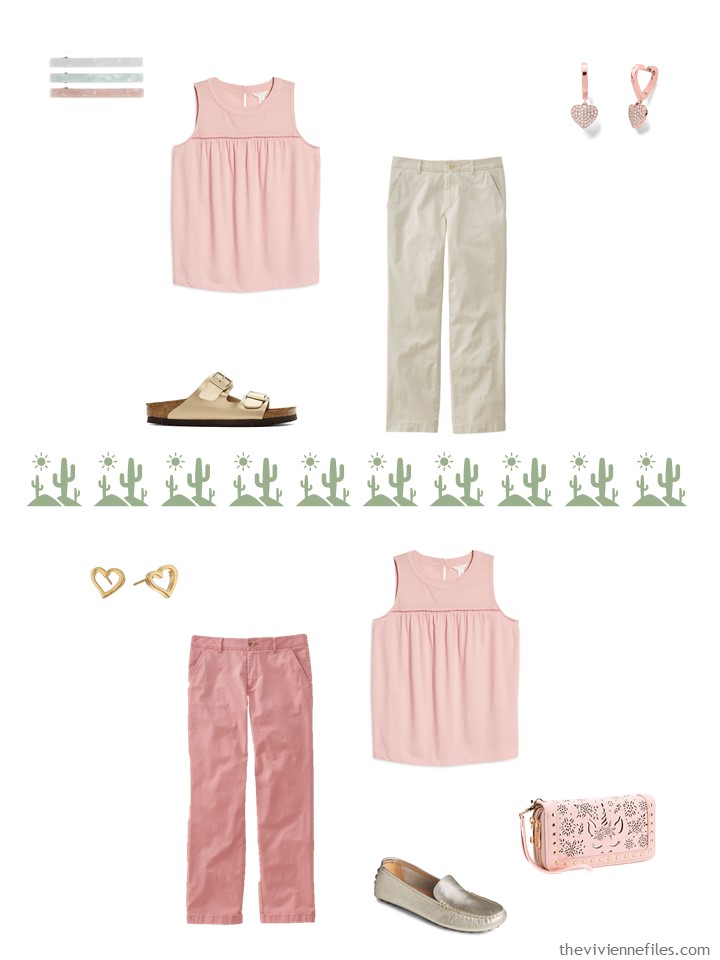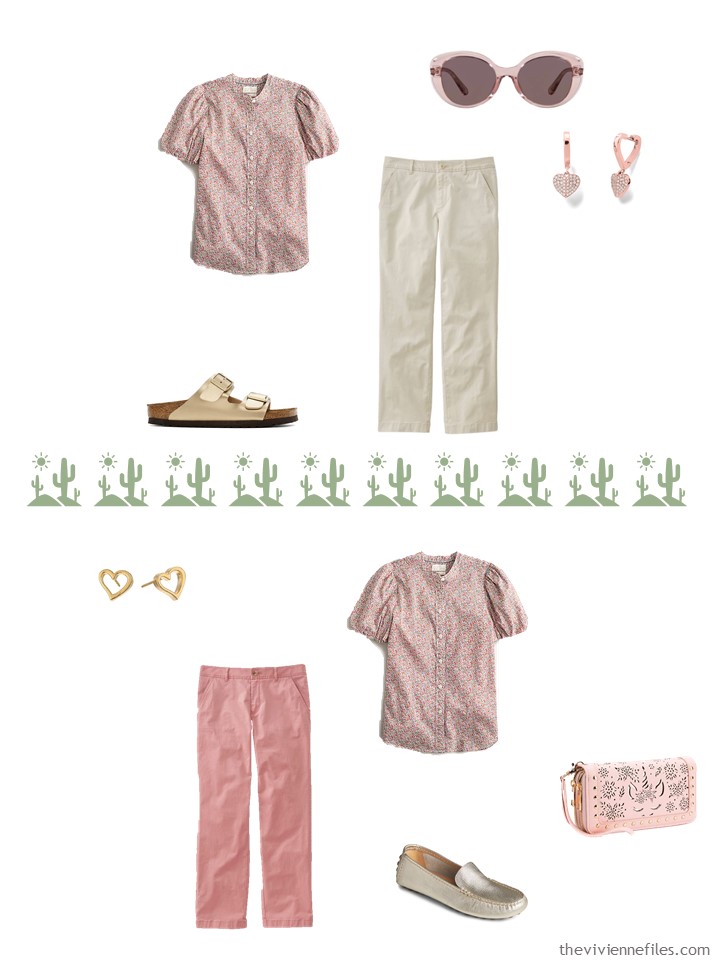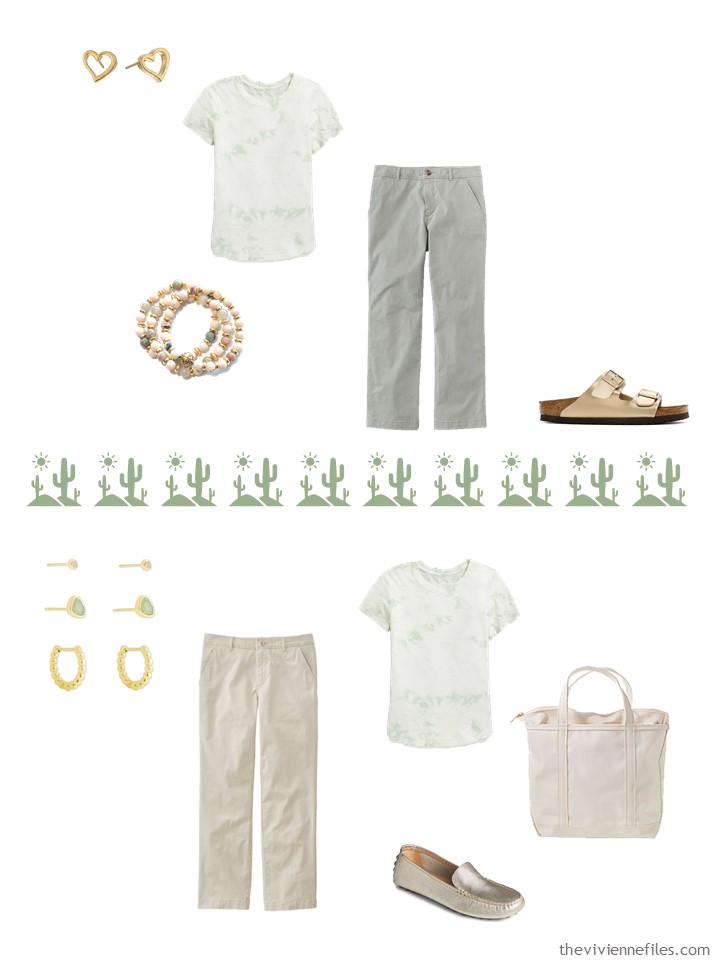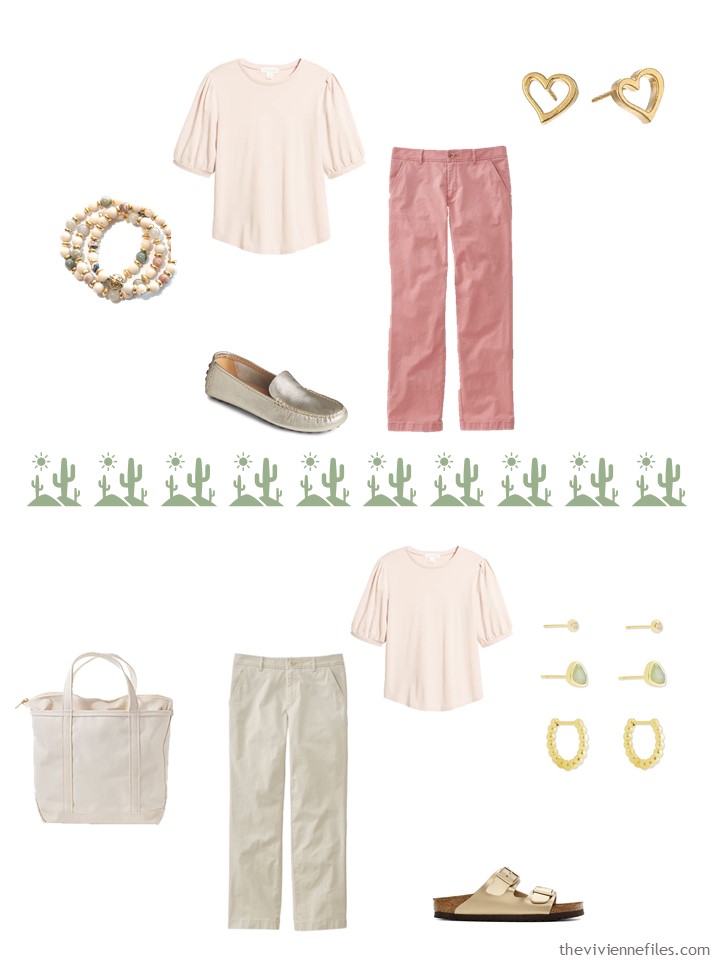 I'm not really a road-trip kind of heroine, but I could see the charms in a foolproof travel wardrobe!
love,
Janice
p.s. Seven years ago I told you about a book that I very much enjoyed, and would still recommend today!