April 14, 2021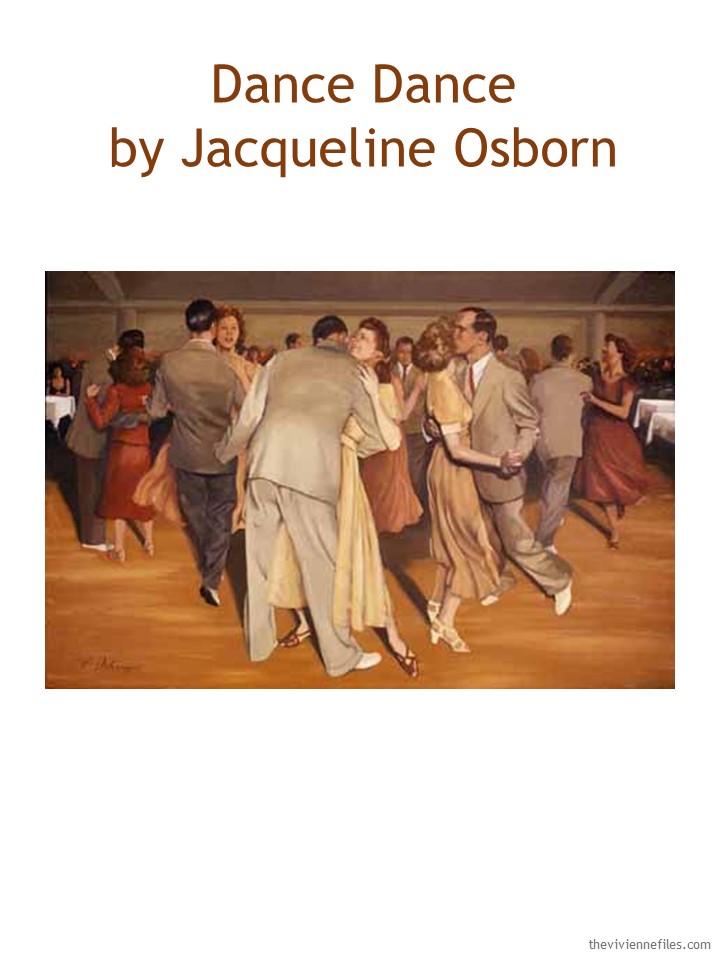 She's Been Cold…
for over a year. Not really physically cold, so much as missing the "chaleur humaine" – the human warmth of society…
So when she knew that she was going to finally go on vacation, this was her heart's desire:
okay, just feel free to pause right here and go admire this artist's work – I will forever be grateful to readers who send me links to new artists!
After a year of stress and tension, she's determined to be in complete control of her travel wardrobe! She decides that a "one piece at a time" approach to packing will suit her just fine…
After she gets that essential 2nd top in her bag, she starts with the easiest of packing – a dress!
She knows that she will be warm when she gets there, so she plans accordingly:
She very specifically chose to highlight the yellow in her painting inspiration, so a yellow tee shirt makes a great deal of sense!
Many of us keep a cashmere cardigan on hand for the entire summer – some air conditioning can be THAT cold! And of course summer isn't entirely scorching hot in some places…
Cropped pants are a natural for travel in warm weather – more modest than shorts, but a LOT cooler than fully long pants:
She pictures wearing her ivory cardigan almost constantly… but she knows that she will need to have something quite light under it some days!
Travel capsule wardrobes always need more tops! Who could resist this one…
How perfect is this skirt for a museum day, or a nice-ish dinner?
And one's 13th garment in a travel capsule wardrobe should always be sort of an indulgent wild-card!
When she has it all in 1 place, almost ready to pack, she has to pause for a moment to make sure that she's not gone off the rails somehow: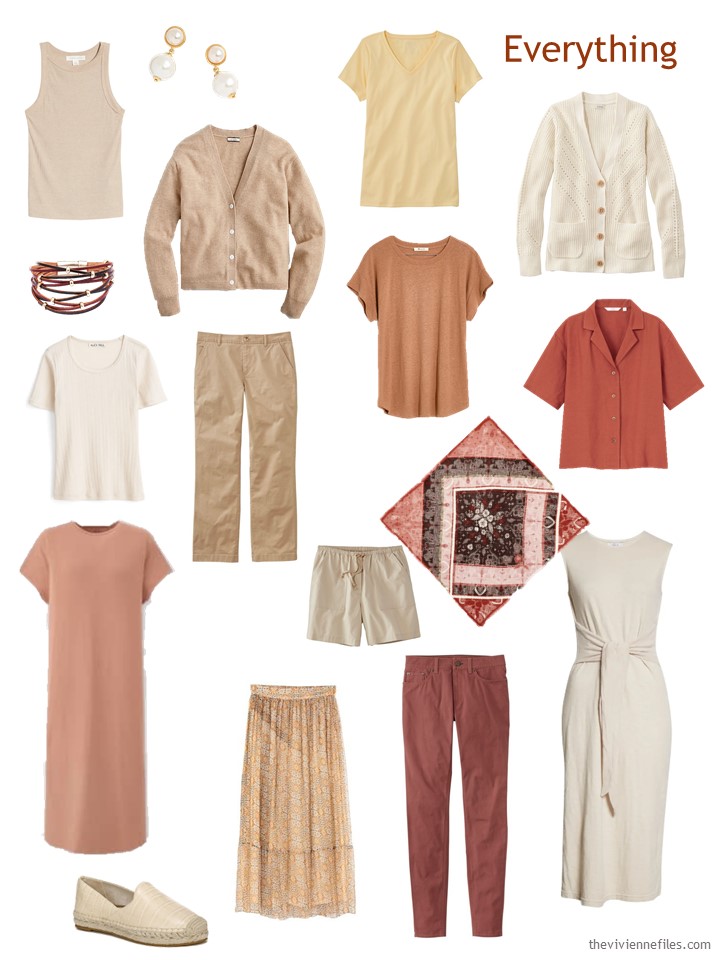 Does she have enough outfits? She feels that creeping stress… but that is quickly put to rest!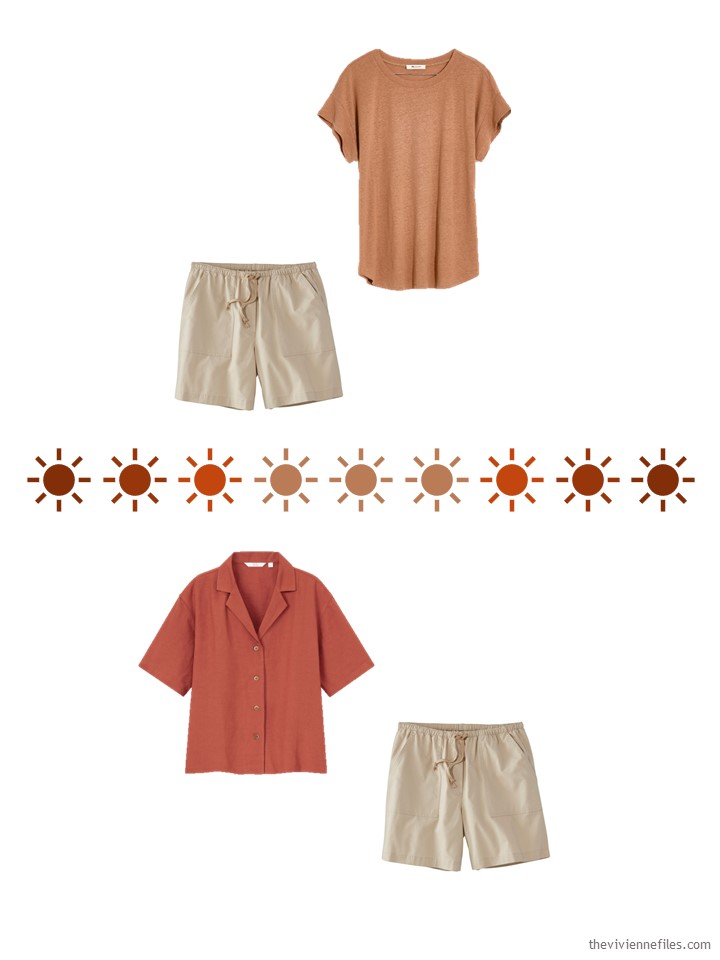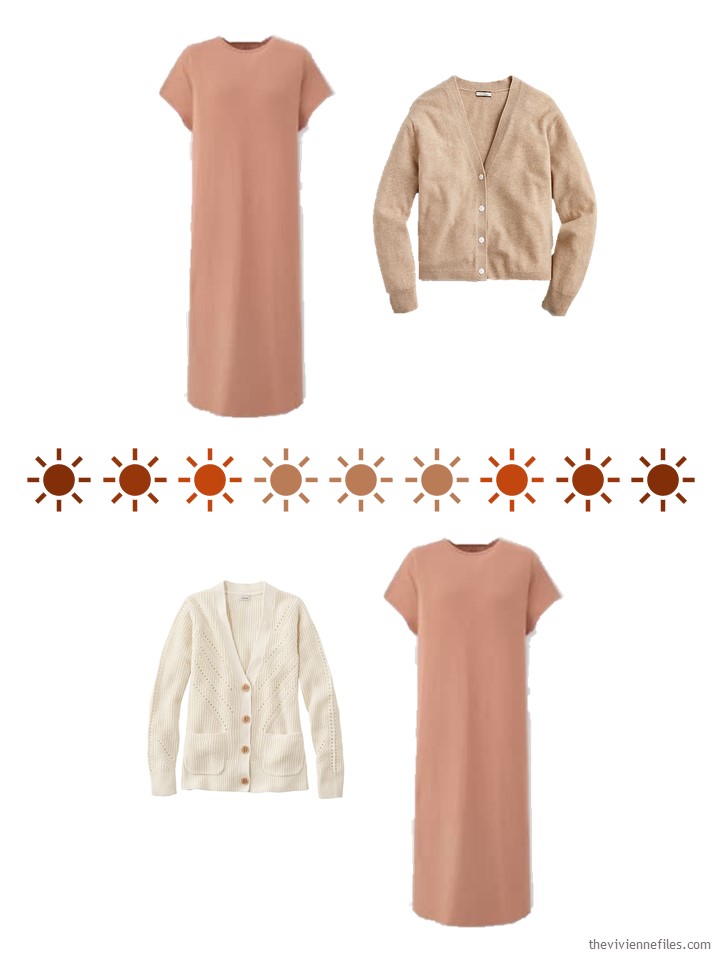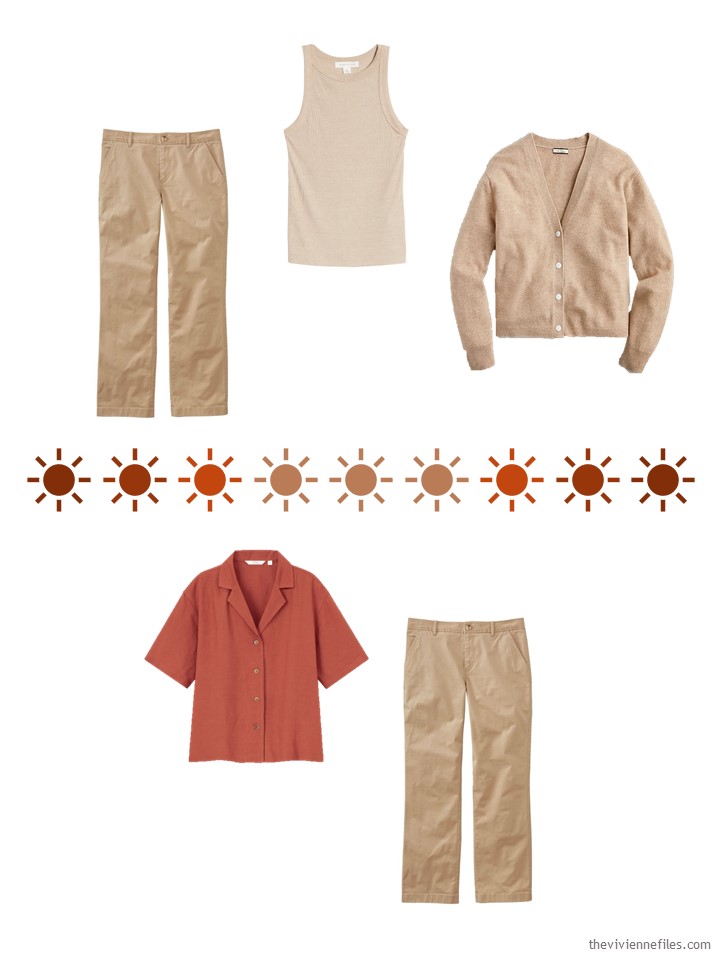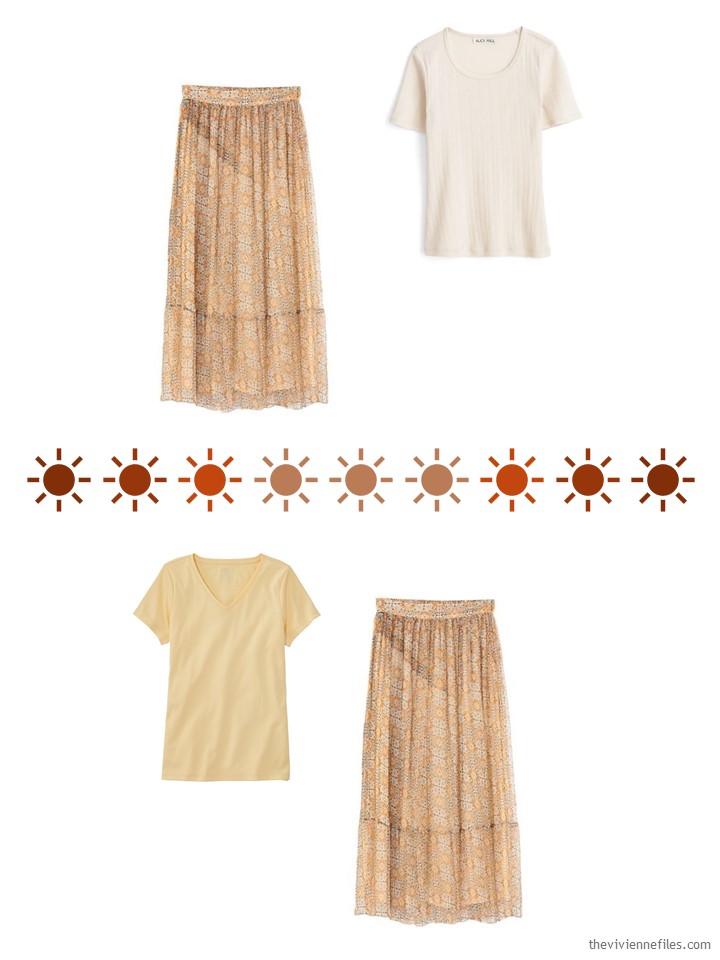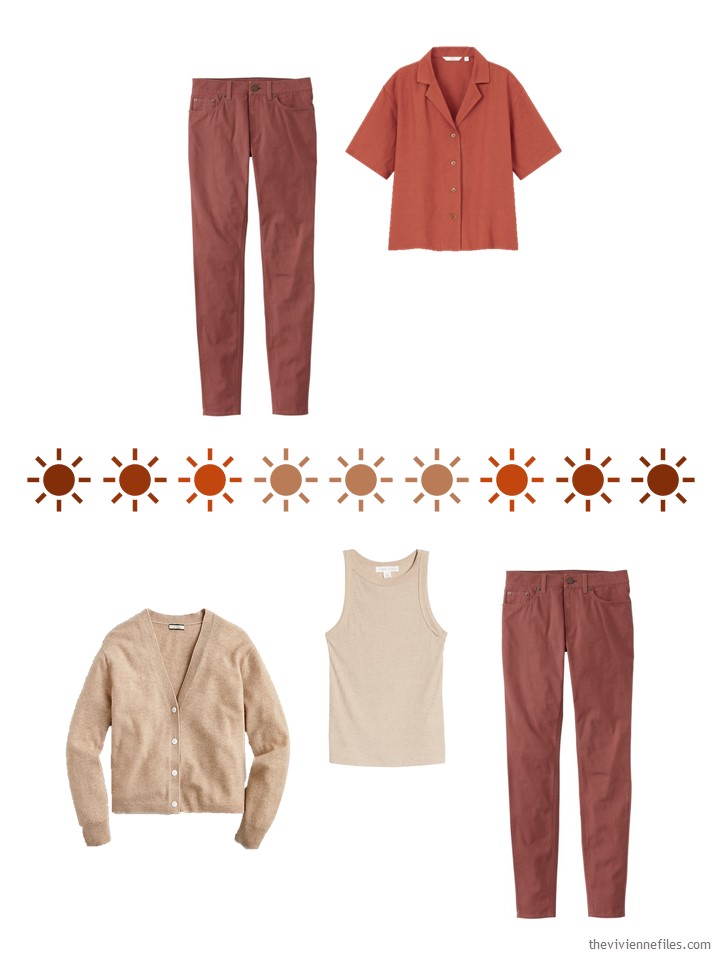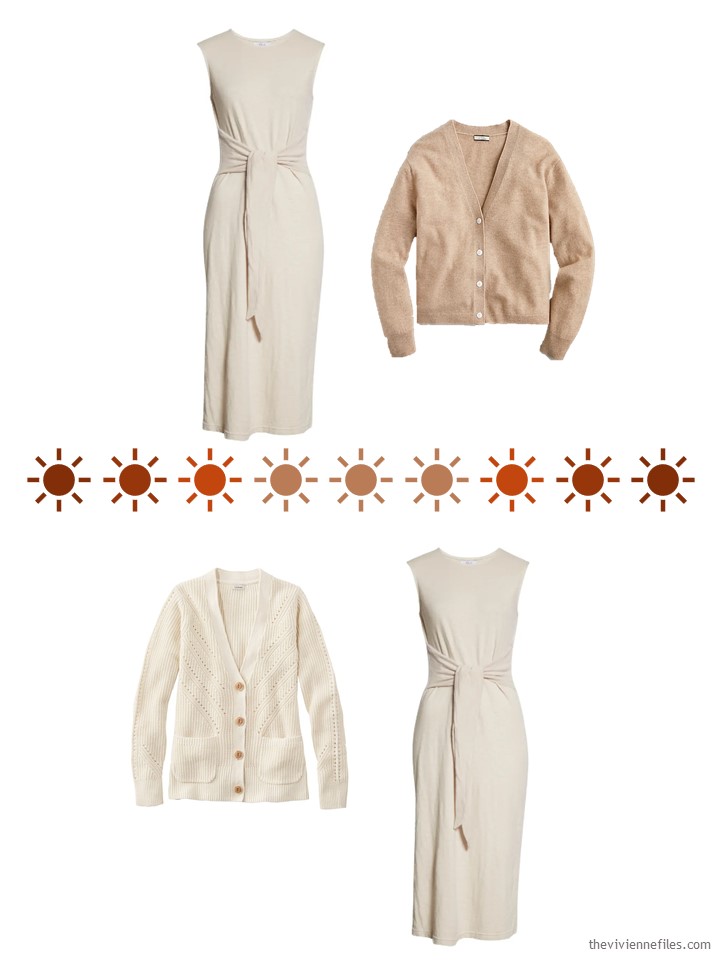 She's already feeling warmer!
Should we accessorize her wardrobe for her?
love,
Janice
p.s. Four years ago I explained in detail my thinking about choosing 9 core Neutral Building Blocks for your wardrobe – this is useful as we prepare for the upcoming change of seasons!
p.p.s. If you haven't traveled for a while, your toiletries kit may well need some attention! Things get dry, creams separate, over-the-counter medications expire. Visit yours today!
I cleaned out my toiletries travel kit, and found hair gel that had dehydrated until it resembled a large, fragrant gummy bear…