April 12, 2021
Before we go anywhere, I MUST tell you about Red Thread… They make just a handful of garments – mostly black pants. But they make them BASED ON YOUR BODY… no sizes!
When you start an order with them, they send you a link that guides your phone through the process of taking 2 photographs of you – pull on your swimsuit, or leggings and your swim top (that's what I did…) and the phone tells you what to do. It's sort of weird, but fun!
And in 2 weeks or so, you have a pair of pants that fit amazingly well. I ordered the ankle pants, which are styled a lot like ski pants – they have stitched creases in the front and back, and deep pockets of sturdy fabric, with zippers on the pockets. The fabric is ponte knit – one of my favorites. These would be amazing for travel…
They aren't cheap, but for pants that fit, and that you could legitimately wear weekly, they're worth a look…
But first – RECYCLED denim cropped pants!
Yes, this is essentially the same outfit from last week, but with capris and snazzy beach glass-colored sandals!
For those of you who've never ordered from COS, I can say that I'm a big fan. They have a store here in Chicago, and a couple in New York. I bought my very favorite tweed dress from them about 5 years ago, in Paris…
Does anybody remember how denim blue became a neutral color? I can't think of a color that you can't wear with jeans, and you can't say that about any other color I can think of…
Olive green, with floral sneakers? Heck yes!
Capris are great for those days when it's warm, then it's cool, then it's warm…
Black? Of course… The bag is an indulgence, but it's pretty perfect here:
Red is such fun to wear in the summer – for Memorial Day, the 4th of July, Bastille Day….
It might be because it's almost REALLY spring in Chicago, but I was drawn to lots of green today!
For reference, here's the master list!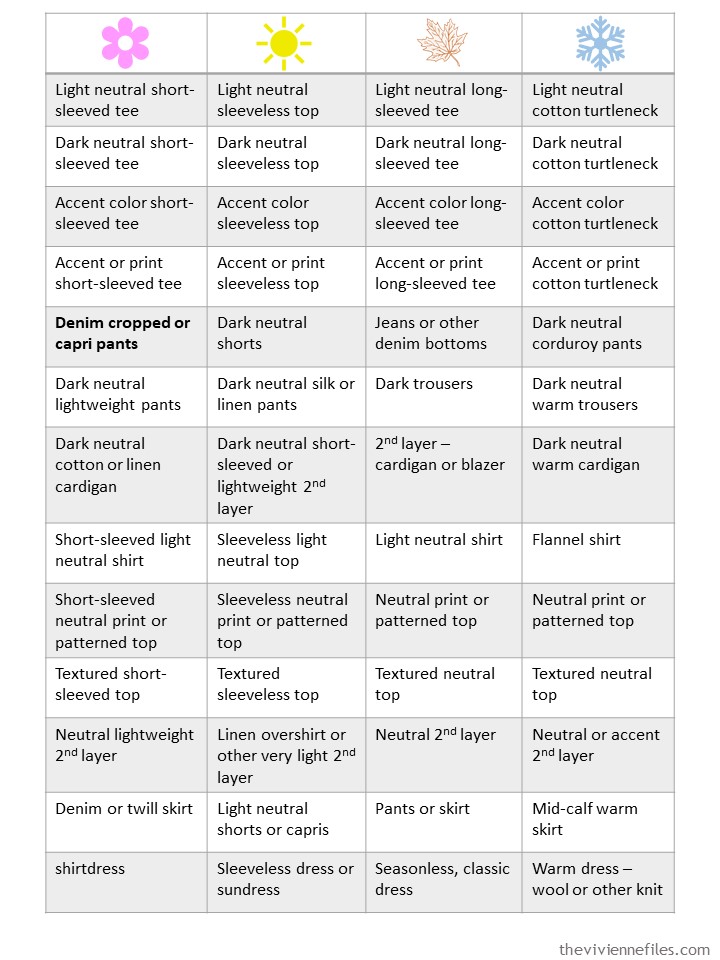 Are you ready for warmer weather?
love,
Janice
p.s. EIGHT years ago (dear oh dear, that's a long time…) I shared a whole bunch of different ways to wear a petrol blue cardigan. It still works!