February 5, 2021
The Lake is Frozen…
Better get ready… She stops to focus for just a couple of heartbeats on her current favorite painting and color palette: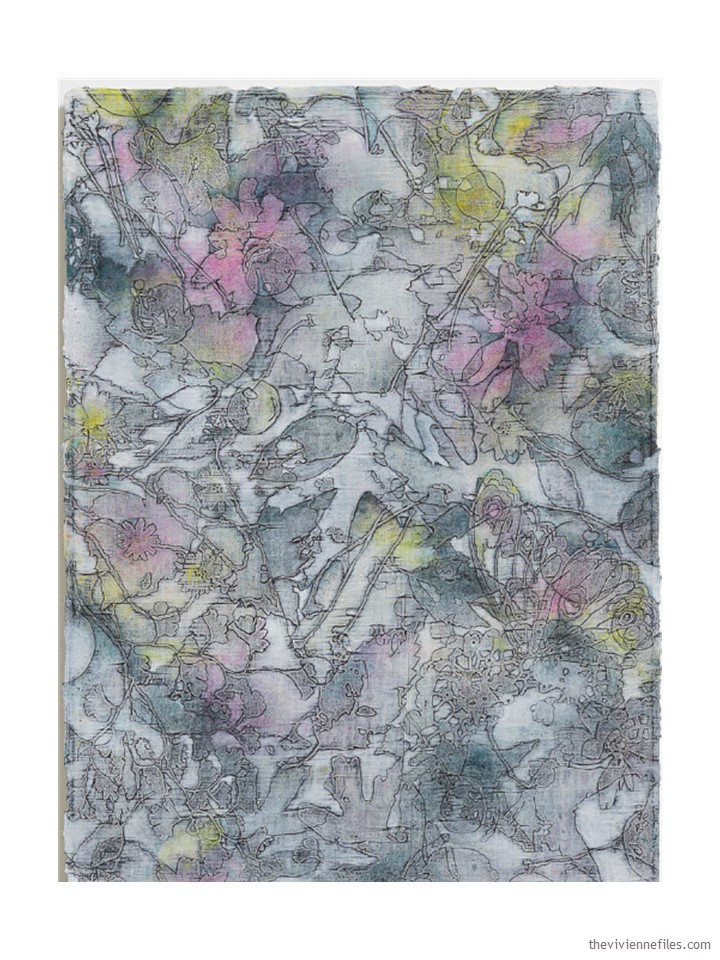 She knows that she needs to pack, and she knows that she doesn't want to spend much time dwelling on that, so she remember her current color palette…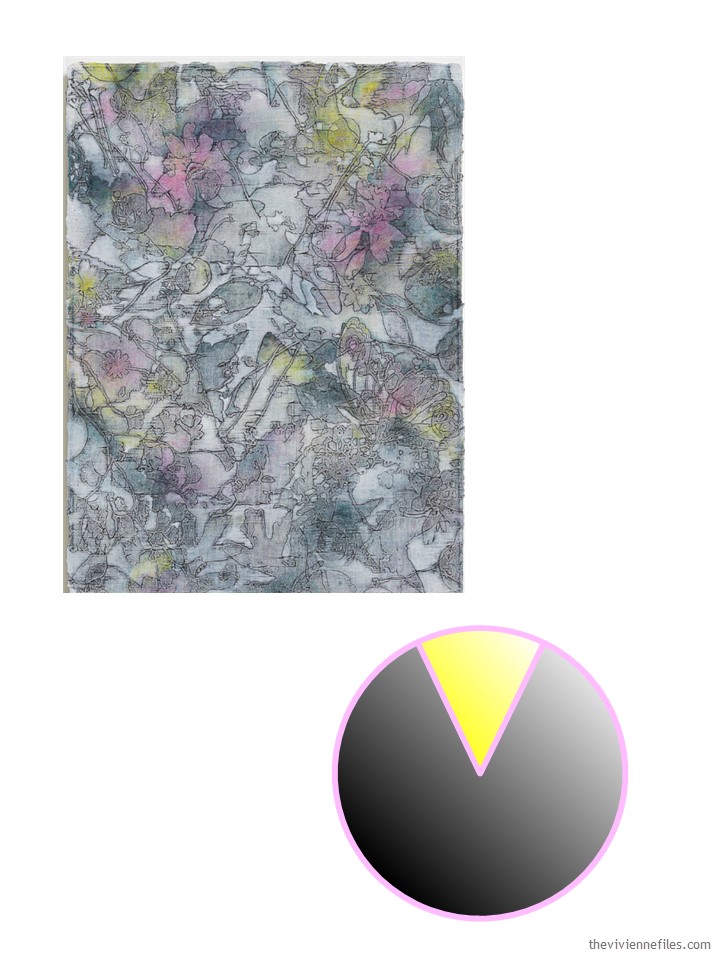 What she's wearing will be fine for the drive – she just needs to get on her shoes…
She's agreed to fix dinner TONIGHT – this gets her off the hook for meals the rest of the weekend! So before she even walks NEAR her closet, she pulls out a big grocery bag from her stash, and starts assembling the ingredients for a big pot of soup…
And then she cuts the dry ingredients for biscuits together and puts them in a container. Into the grocery bag…
Liquid ingredients get whisked together and poured into a mason jar; into the bag!
She then pulls out all of the salad fixings she can find, and puts them into a 2nd bag, along with a package of cookies, and all of the fixings for coffee…
NOW – to the easy stuff:
She hates long pajamas, but she loves a good hot water bottle…
So she's traveling with 2 big bags of food, a car full of excited kids, and this: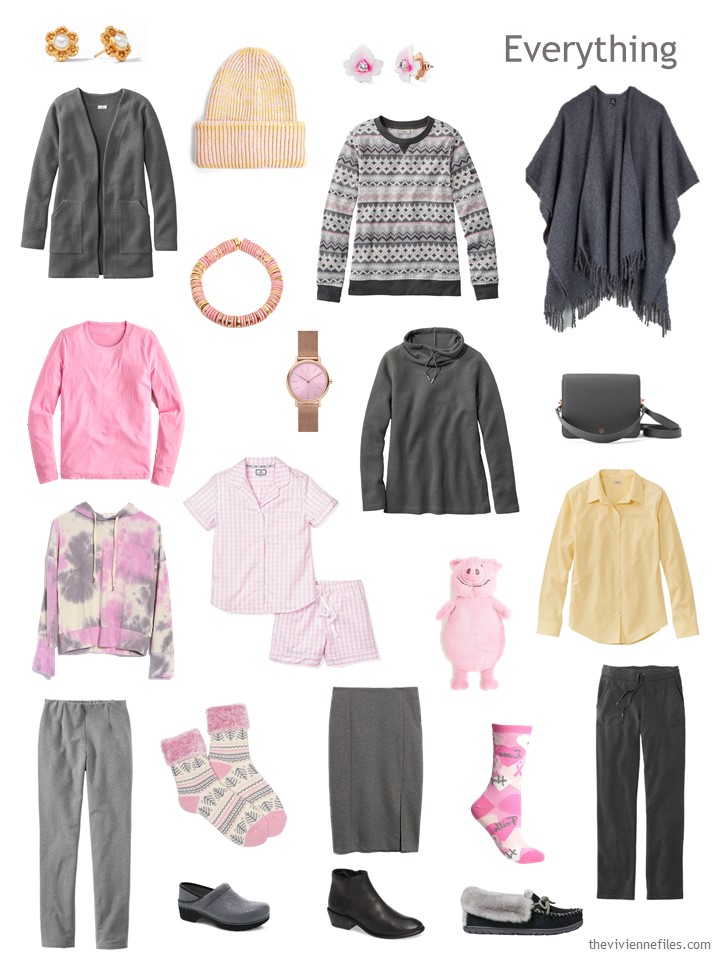 While the kids chatter about their plans for ice hockey, and skating contests, she goes over what she's going to wear in her mind…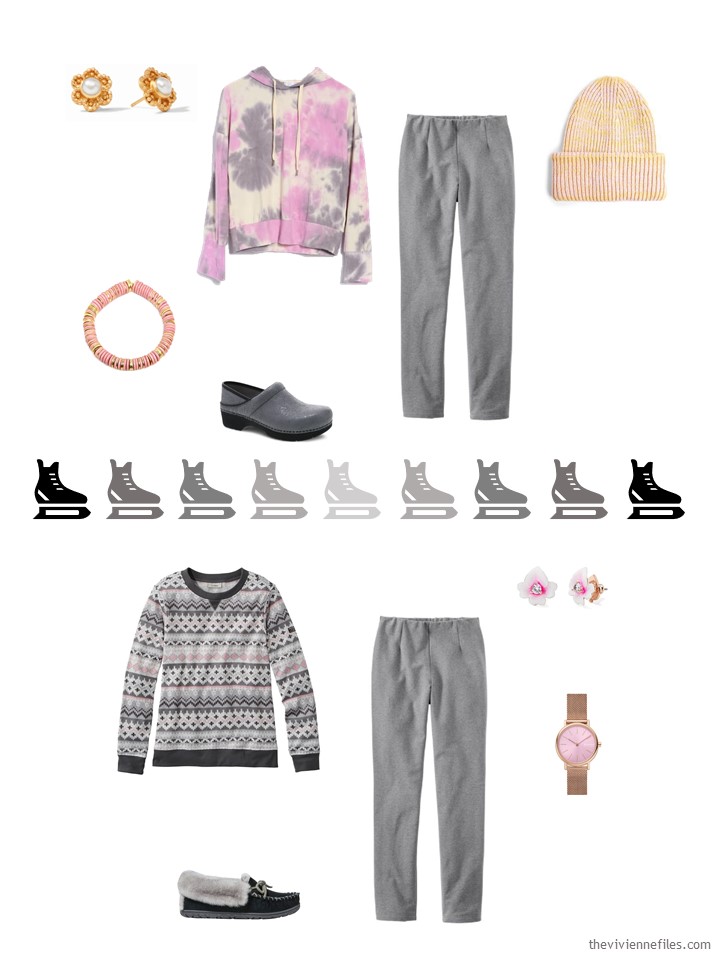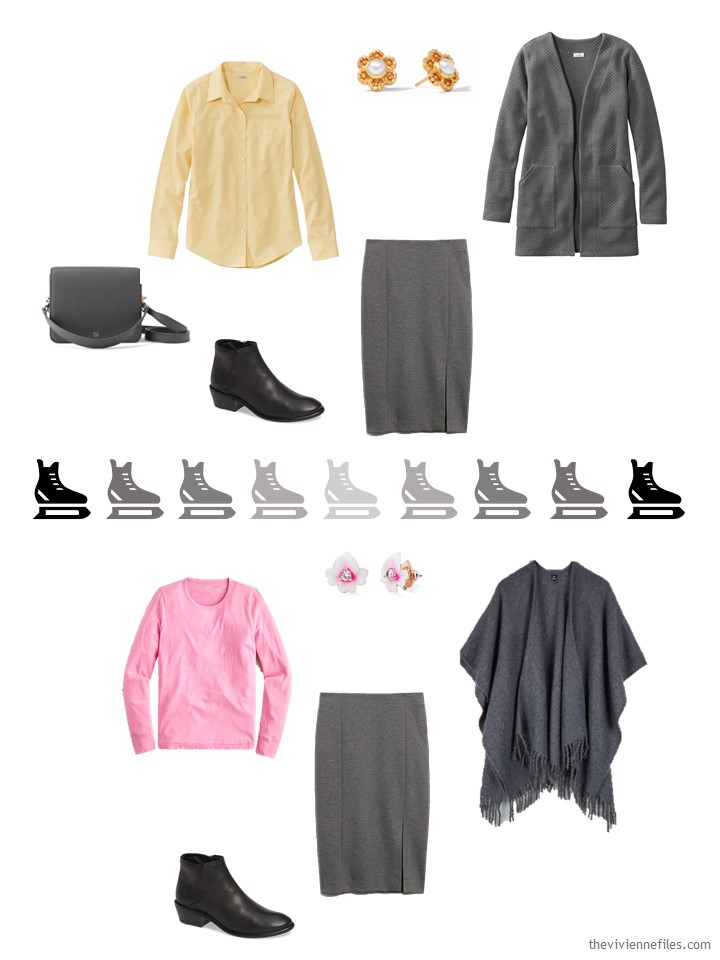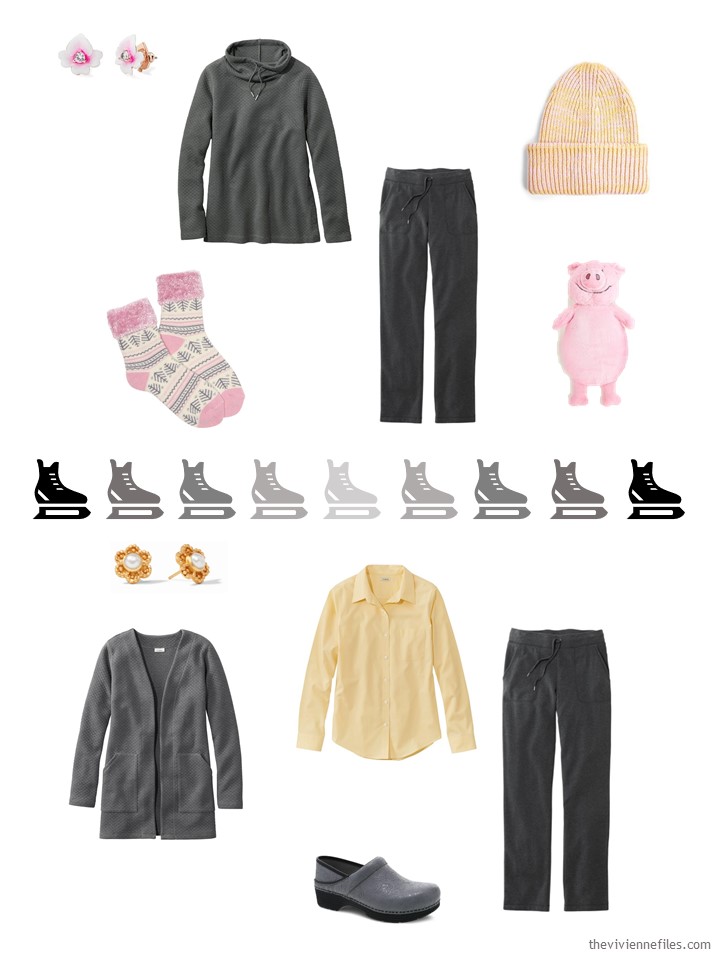 3 hours later:
coffee is in the carafe,
soup is on the stove,
biscuits are ready to be stirred together and put in the oven as soon as she hears the approach of the gang…
She's sitting on the back porch, watching the skating, smelling the good food smells, and sipping coffee.
THIS is why she travels…
love,
Janice
p.s. Seven years ago, I was dreaming about what I was going to pack for our 10th Anniversary trip to Paris… I'm STILL dreaming about packing for Paris!!!!