February 4, 2014
Really, we're not leaving until mid-March! But I always do this – start planning weeks ahead of time. I rationalize it that (1) anticipation is a substantial part of the fun, and (2) if I plan carefully, I won't have to pack so much, and I can catch garments that need mended, or shoes that need tended, before it's too late to make the necessary fixes.
When I left off planning, it was Tuesday morning – and I'm sure we're going to go to the Musee Guimet. It's Asian art, it's beautiful, and it's usually quite empty. We go there almost every time we go to Paris, and we're never disappointed. Our plan for this day might include taking the train out to La Defense, the business development in the west of Paris. Belovedest has always wanted to see it… and we'll walk around the Eiffel Tower. It would be wrong not to…
Sequins might seem sort of over the top for a weekday, but I'll have a cardigan over the top, and a scarf, AND my coat, so the sequins are really only going to get an airing at lunch and dinner. Ballet flats aren't usually good walking shoes, but these have Nike Air technology, and I'm pretty happy with how much time I can spend in them.
We're going to take the train out to one of the cathedrals near Paris and spend a day sightseeing and eating. Right now, the plan is to go to Amiens (we've been to Chartres), but we reserve the right to change our minds as we continue to study cathedral architecture. The Great Courses has an excellent lecture series on The Cathedral, with lots of information about cathedrals in generals and numerous in-depth lectures about specific destinations.
Since my turtleneck and black trousers are back from the laundry, I'll wear what I wore for the flight…
My favorite artist is Marie Laurencin, and every time we got to Paris, we stop in at Musee de l'Orangerie. It's another one of those places that is seldom crowded, and always amazing. So Thursday, on our anniversary, we'll try to stop in…
Again, this might look pretty dressy for wandering around during the day, but since I'll be wearing a coat most of the time, it won't really be inappropriate. And I'll look sufficiently lovely for our special dinner.
Friday, we might shop… At a bare minimum, we'll go into the Marais neighborhood, walk around, maybe stop into the Picasso Museum, and DEFINITELY queue up for falafel at L'As du Falafel. Yes, it's just a storefront, yes, the guy taking orders is wearing a GROSSLY inappropriate tee shirt, and YES, it is the best falafel on our planet. It's difficult to explain how really amazing it is…
And while we're in the neighborhood, we always go into Muji. One of my favorite dresses of all time came from here, and they always have interesting, beautiful, or just plain unusual things to see.
And I'll return home in essentially what I wore to arrive – maybe switching out a white turtleneck for the black one…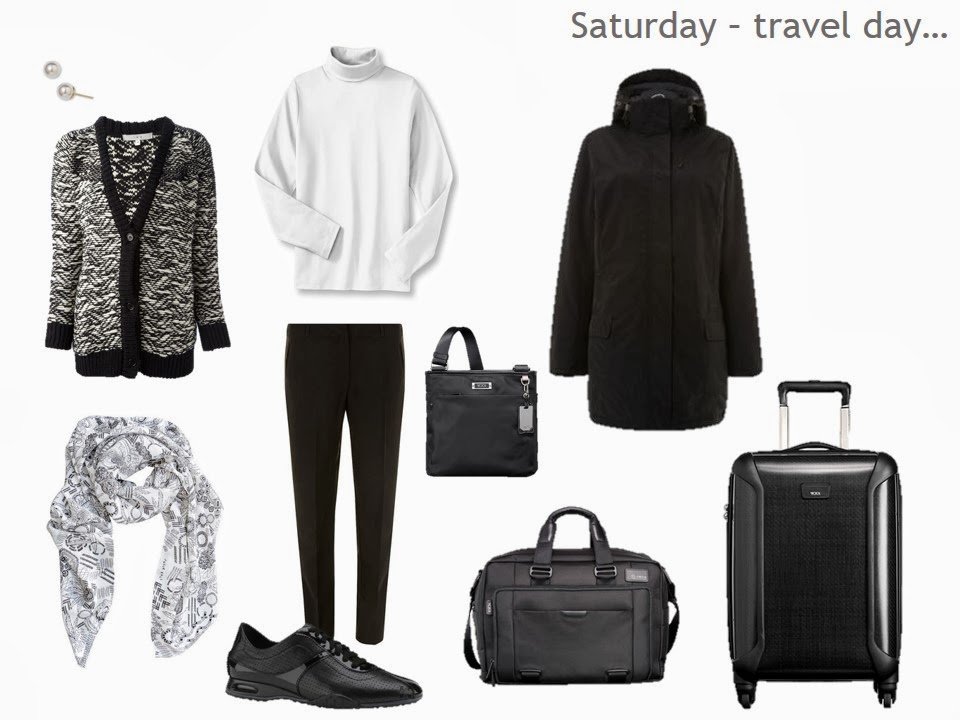 This is what I'll be packing, based on the clothing plans above. I almost always pack 12 pieces of clothing for most trips – it's just a comfortable amount of stuff for me. And while it looks like 3 pair of shoes is overkill, the two pair on the bottom right will pack flat into the space that 1 normal pair of shoes might occupy.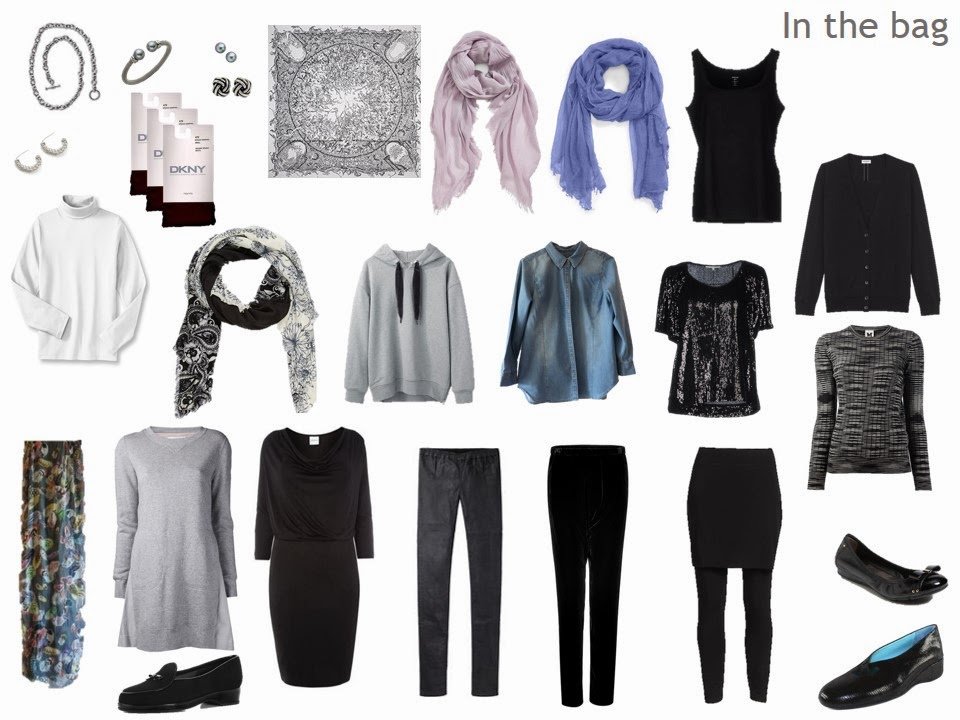 If the weather is cooler than anticipated, I still have a large number of outfit options… or maybe if we're stranded in Paris for an additional week? (where are those Greenland volcanoes when you need them?)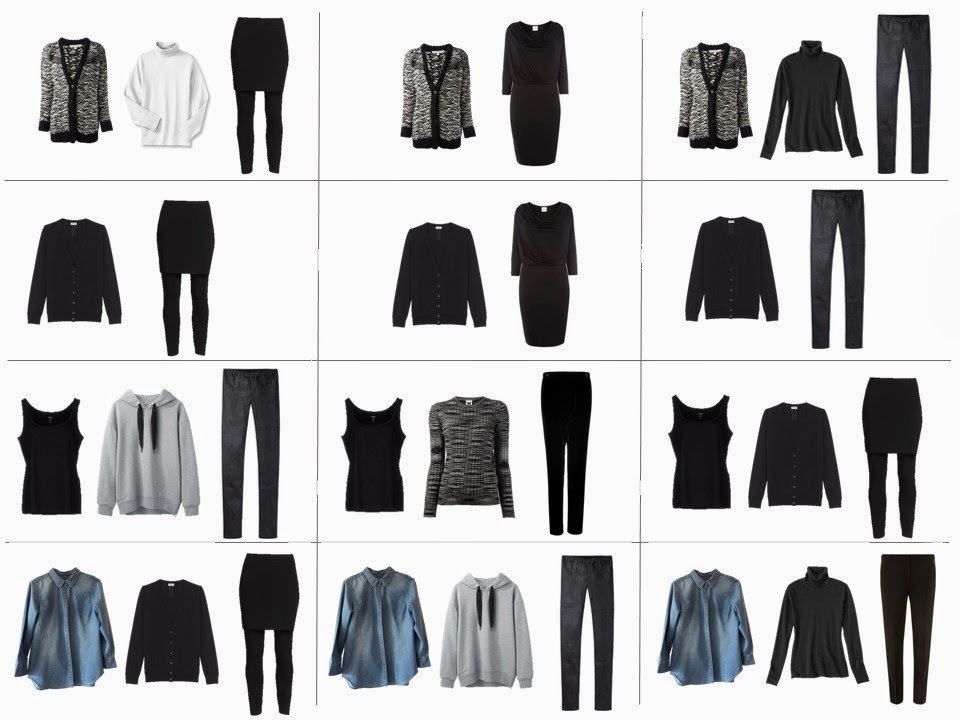 love,
Janice