February 5, 2014
One of my dearest readers sent me a couple of photographs of this scarf, and asked me for some suggestions… This scarf has great possibilities – the gold, turquoise, carnelian and olive drab colors, with some white, offer tons of possibilities.
If anybody can tell me who designed this scarf, or where it's available, please let me know ASAP – I hate showing something this beautiful without giving credit where credit is due!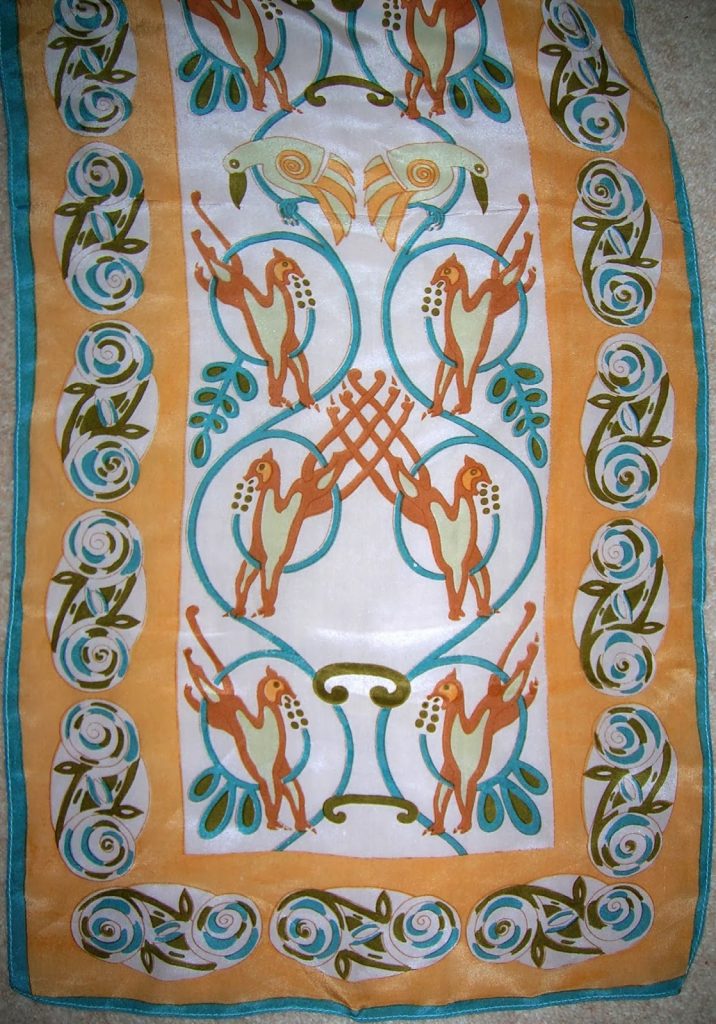 Cold weather requires sweaters and boots – and olive and carnelian are both exceptional colors for this. All of the major colors in this scarf go really well together, so you can combine them pretty much at will and the scarf will pull everything together beautifully.
A sweatshirt is always handy – but consider a lighter color that will be useful well into warmer weather. Turquoise jewelry is perfect with any outfit that includes this scarf. And although April isn't all that warm in a lot of places, everybody I know is more than ready to break out their sandals! Neutral capris and a comfy casual shirt give you a great outfit heading into spring, and lots of possibilities for later.
A simple dark dress is the deepest olive possible could be accented with turquoise, carnelian, or bright gold… And the plainest of tanks and shorts benefit from this same range of accessory choices.
Tomorrow I'll finish off the year and show you the entire year's worth of clothes, as well as give you a few additional outfit possibilities that result when your shopping is all centered on this color combination.
love,
Janice