February 15, 2021
Let's wallow in some flowers!
This has the potential to take black and white RIGHT into spring – at least in our hearts! What lovely colors:
Today's heroine assures me that her wardrobe is pretty classic black and white, so let's start with a 12-piece Common Wardrobe that will see her into a few warm days:
Now – the accent colors!
I had to splurge and show you this tee shirt, because I think the floral print is lovely…
Coral! Who wouldn't look at least reasonably good in this color? And the sleeveless top brings summer into the room, even if worn under a cardigan:
Okay, one may not be inclined to wear this cardigan every other day, but it is SO bright and fun for these long, cold days:
Twelve core pieces, plus 9 accent garments, gives our heroine a perfect 21-piece Garde-Robe du Mois, or "Wardrobe of the Month," a term coined by Fiona Ferris in her book The Chic Closet…
How cheerful might it be to open your closet door to this?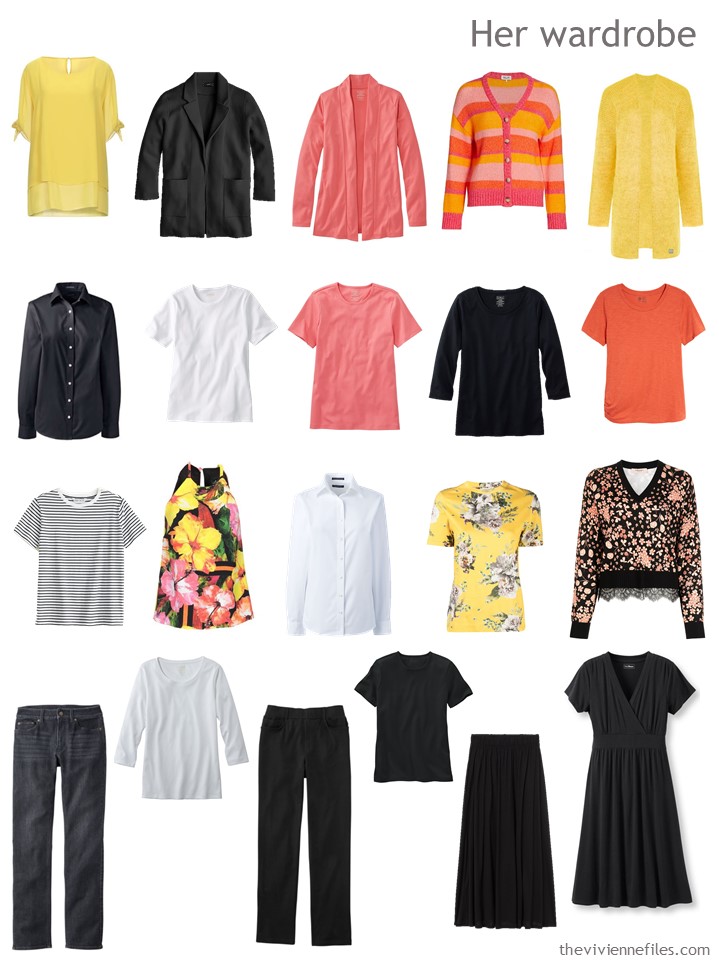 This is lovely enough, but does she have enough options to get through a month? I suspect the answer is yes!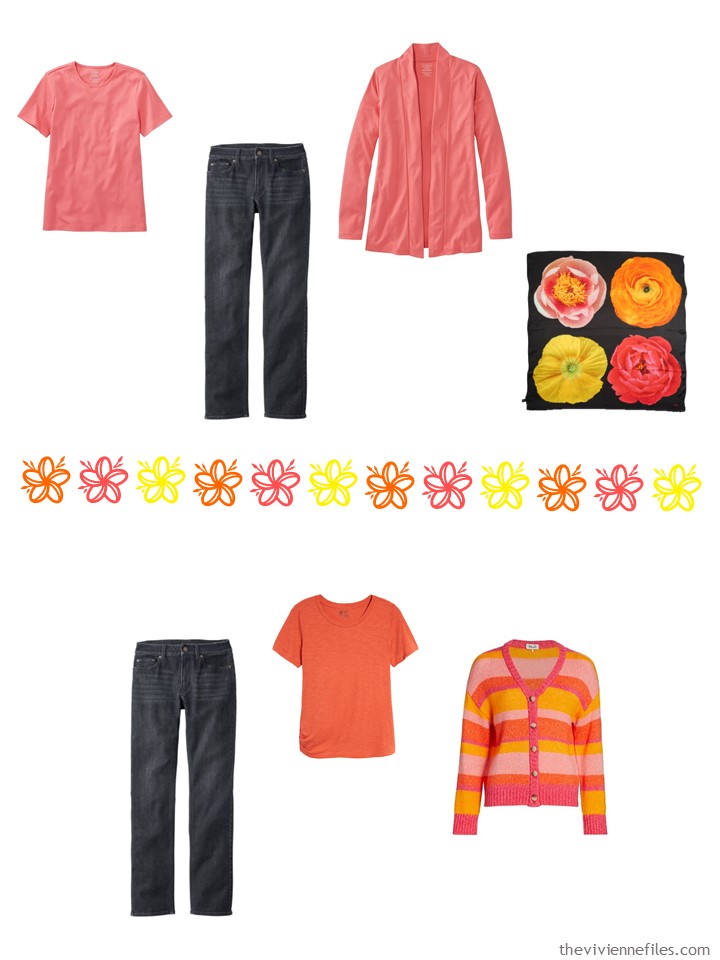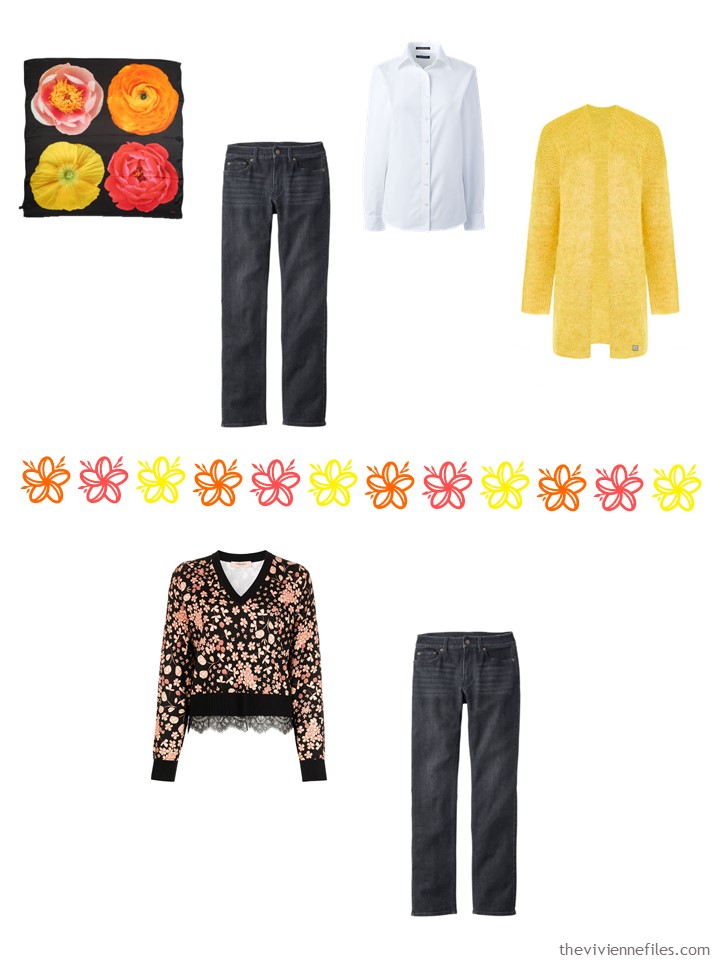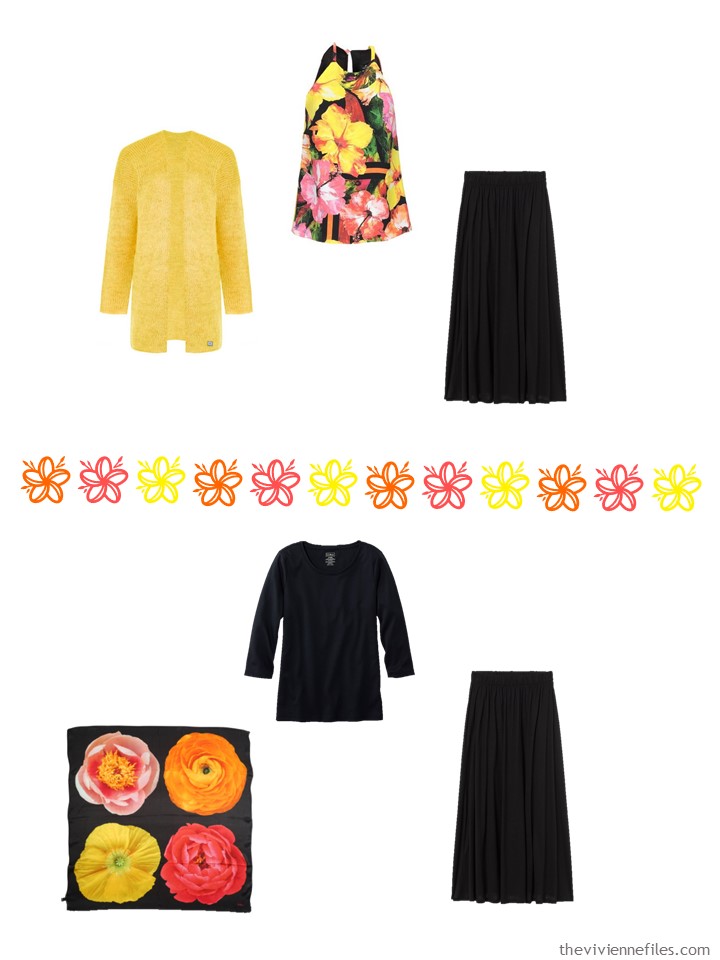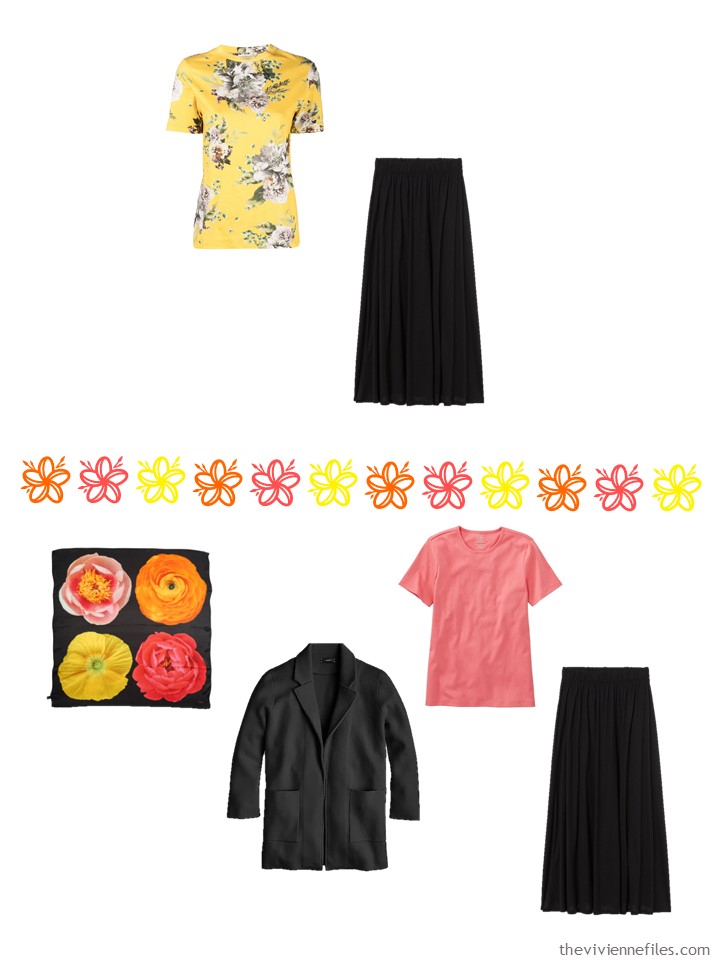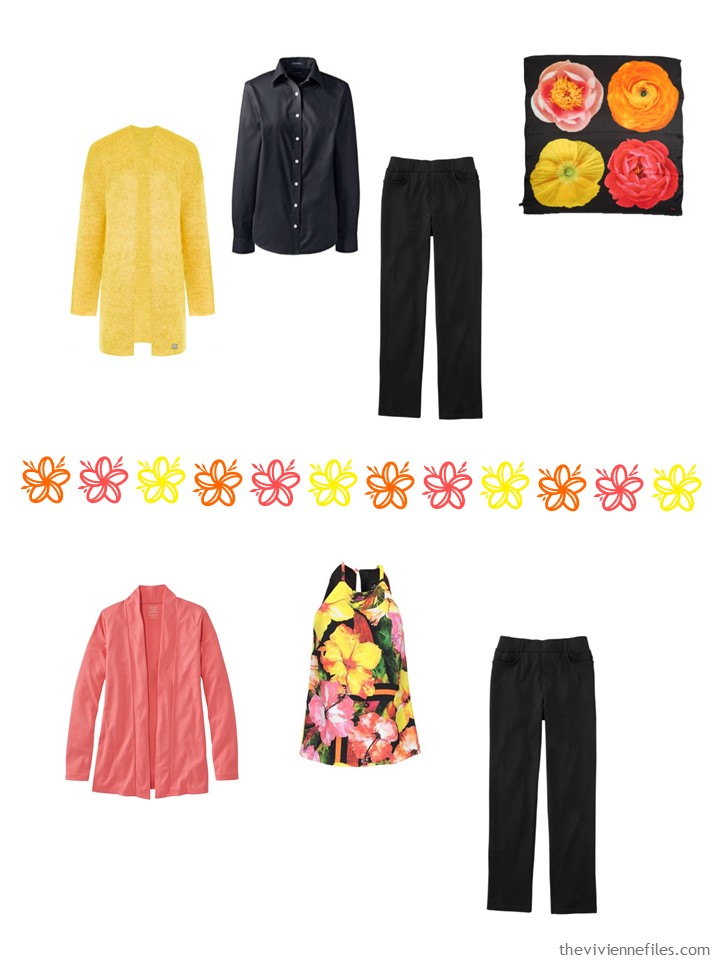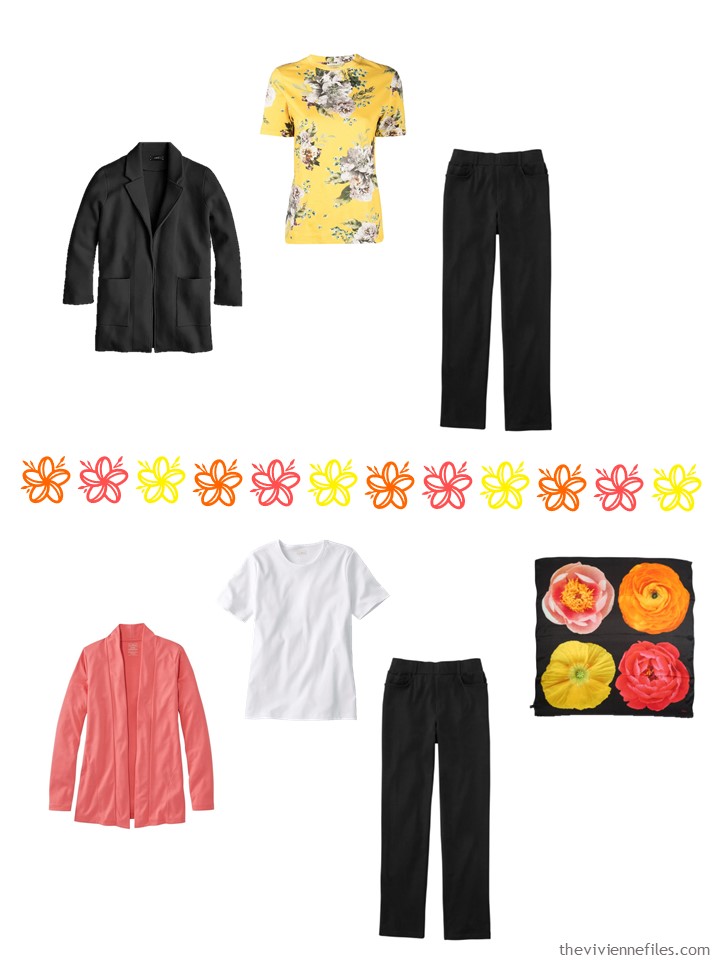 We still have almost 2 weeks until March; maybe I should sort something like this myself… black, white, and pink? Heck yes…
What about you?
love,
Janice
p.s. Four years ago, we added accessories to a wardrobe that was based on grey, but which included quite a few accent colors!