February 15, 2017
You might remember that yesterday we were looking at this very pretty painting and building a wee wardrobe around it: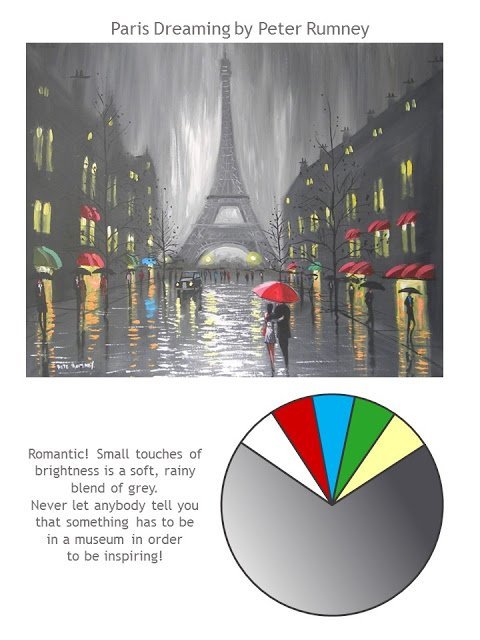 And that we left that post with this capsule wardrobe assembled using our backbone template:
There's an interesting conundrum around the idea of accessorizing this wardrobe – it's inherent in the very different two "sides" of the template: bright vs neutral. One the one hand, a few bright accessories are going to be good fun to complement the bright blouses and sweater that I've included. However, you don't ever want to go overboard in that direction, because you can end up looking a bit cartoonish, and you don't want to leave your "all-neutral" outfits without any jewelry, shoes, scarves or bags!
So I am going to see how it works to use all neutral footwear, and a balance of colorful and neutral accessories in each outfit. I think it's a logical start, but we'll know better once the actual pieces fall in place!
When the accessories are assembled together, you can see that the neutral pieces outnumber the color accents, which is probably the way it will best work. But this is really the decision point – some women are going to want more colorful accessories, and others are going to be okay with a greater number of neutral pieces. It's these kinds of thought-out decisions that define personal style, so it's worth being certain that you love what you buy, and that it finishes off your outfit in a way that you find comfortable.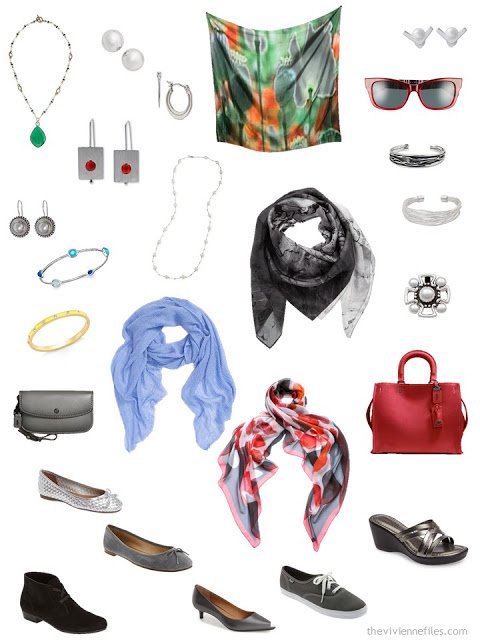 I really like the way that this all looks together! This diagram is particularly useful if you're interested in an academic sense in how your accessories are balanced. Here, I've clearly gone a bit overboard on red pieces (I know you're shocked). Maybe a red handbag, and sunglasses, might be a purchase reserved for AFTER your wardrobe is complete, and you're in the mood for a second, jazzier option in that category.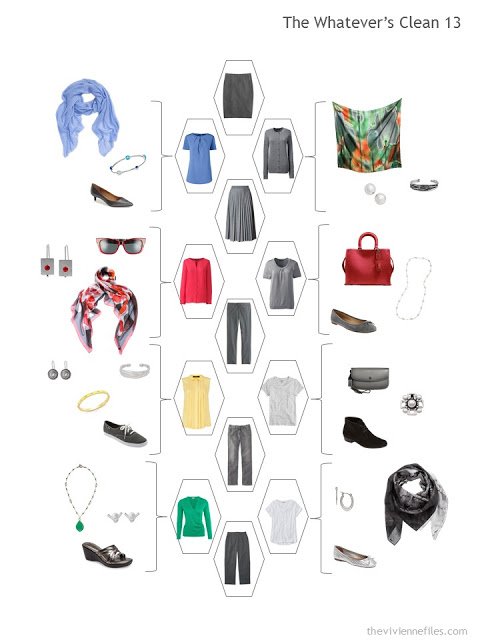 The most important thing, without question, is to be happy with your wardrobe. All else – the balances of esoteric ratios etc. – is just a tool!
love,
Janice
PS – For other planning tools, including the latest Pantone Color Planner, check out the Planning Documents section of the website.