February 12, 2021
We've looked back at the original Stress Dressing post, and quite a few of us realized that this might be worth revisiting in our wardrobes for this "dead of winter, middle of pandemic" situation…
I didn't include dresses this time – I think that the probability that one of us is going to need a dress isn't all that high! And since so many of us are still spending so much time at home, I didn't include a bag either…
My goals were warm, comfortable, somewhat versatile, and uncomplicated. Let's look!
Loosely speaking, this is a list of what I might look for when I build this for myself: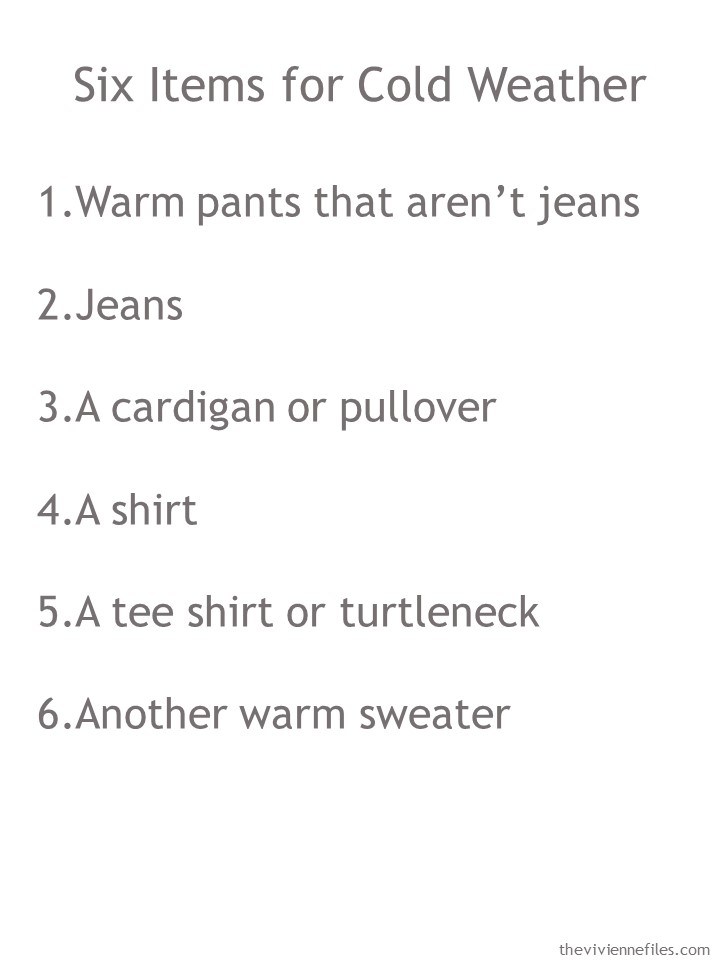 Even though we're home most of the time, there's still no guarantee that our wardrobes will be flawlessly maintained! Suddenly, we realize that we aren't relaxed nor happy getting dressed. For the worst of the days, let's try to be ready!
You will notice that these six-piece wardrobes are more relaxed than the "office job" version I did years ago. A light neutral top, or a printed shirt, won't make these wardrobes substantially less versatile, and might make pulling these together a lot easier.
I think it's worth considering including a favorite sweater, or earrings, in this wee wardrobe. A new mask? Let's all be honest, some of our masks are getting a bit droopy and sad looking…
Of course, if your favorite neutral is tough to find, you can choose garments that all blend together beautifully; I think that blended shades of a color in an outfit look richly textured and interesting:
Wouldn't you look forward to the day you pulled these grey pearl earrings out of your wardrobe?
Arranging a little cluster of clothes and accessories that will make your life easier is maybe the smartest thing that you can do in your wardrobe, eh?
love,
Janice
p.s. Six years ago, we looked at a work of art, and were treated to my favorite dress EVER… green velvet!!!