May 14 2014
I am asked this question often – is there anything I can do to be prepared when I have one of those mornings and I just can't get dressed?
Today's a particularly appropriate day for me to write this, because I'm wearing my version of this today – head to toe black with accessories…
For me, the best way to be prepared for this is to have ten items – six garments and four accessories – specifically assigned (in my mind, at least) for these days when everything feels like it's falling apart. You can work this in any color scheme, and the garments in question are an excellent base for both a travel wardrobe or a new simpler closet.
You have to accept that you're going to wear a very simple monochromatic outfit, flat shoes, and no more accessories than maybe earrings or a scarf…
If you don't wear skirts, you could easily substitute another pair of pants. If you don't wear dresses, I strongly encourage you to reconsider – dresses are the single easiest thing in the world to wear. (it's the one advantage we have over men in the wardrobe department).
Simple flat shoes that you can wear with pants or a skirt, a simple, solid-colored bag, stud earrings, and a scarf; you have 10 outfit options now.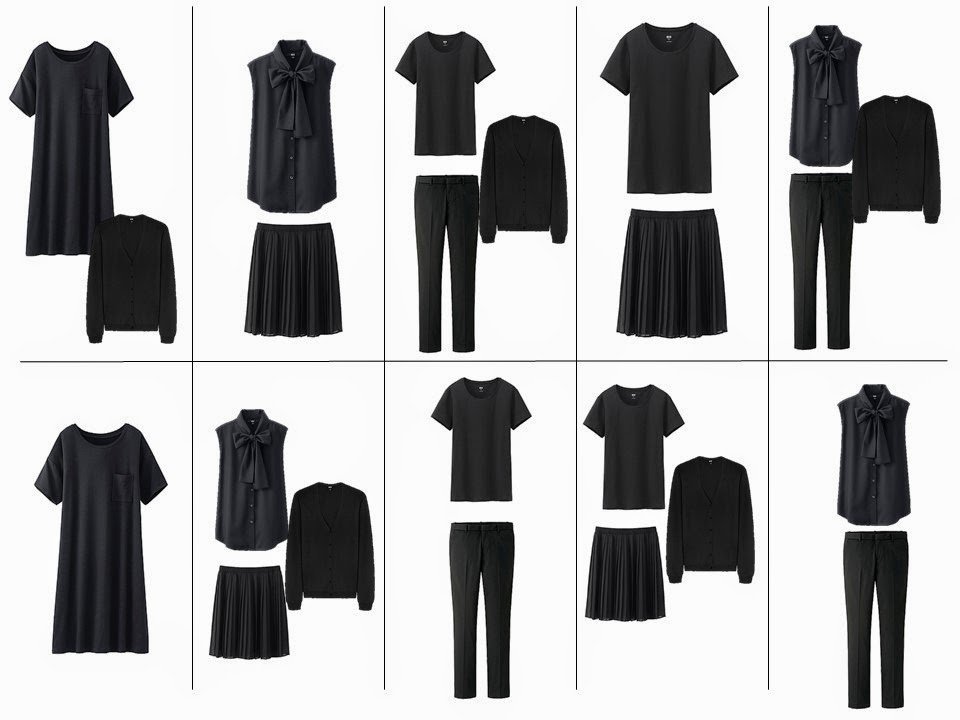 If you prefer grey to black, don't feel that you have to match the shades exactly. And when you're looking for accessories, consider looking for "pewter" – a more muted silver that blends well with all shades of grey.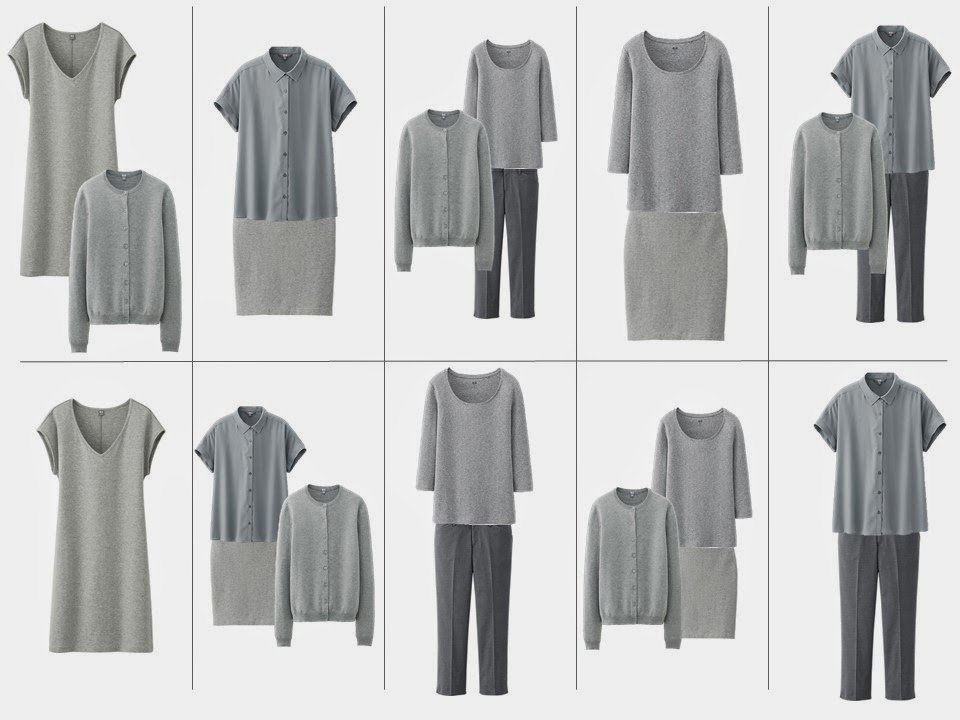 This also works with warm colors – bronze accessories and a variety of shades of beige, tan and brown are a morning "no-brainer" for those days when you can't be bothered.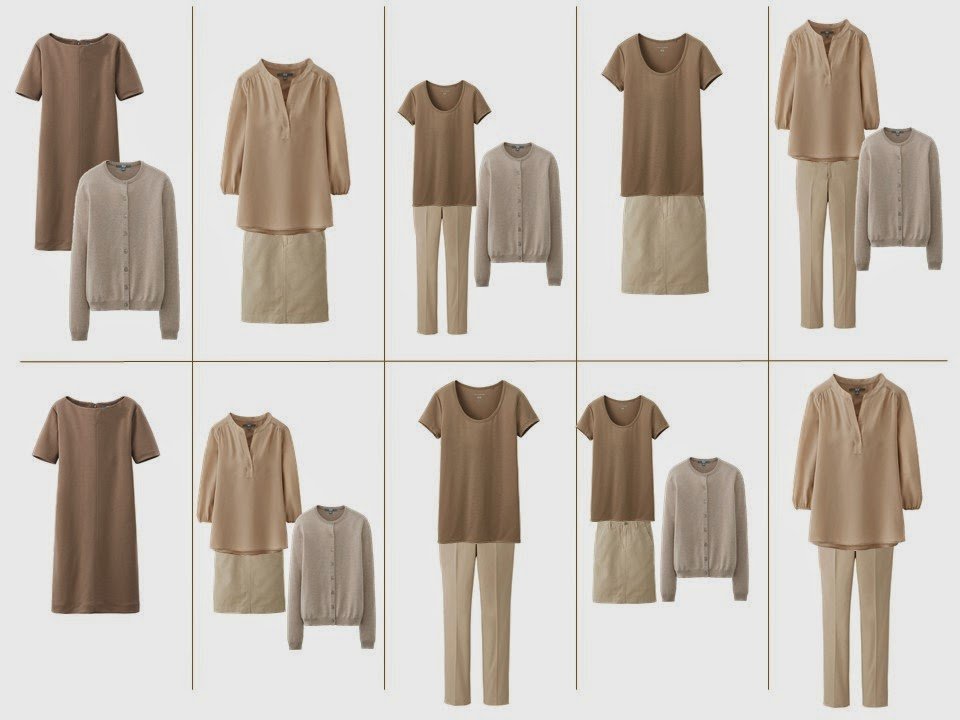 love,
Janice