February 17, 2021
One of you has treated yourself! I think it's important to do that, from time to time…
(I splurged on a scarf too – I'll share a link at the end of this post…)
I'm pretty certain that our friend uses green as one of her accent colors, but I'm going to use denim blue instead – this scarf certainly gives you options!
As I've been inclined to do these days, I'm starting with a classic navy and white Common Wardrobe of 12 garments. When I talk about Common Wardrobes, I mean those classic, timeless garments that many of our wardrobes have in common…
With 12 garments in hand, anybody who wants to pull together a Garde-Robe du Mois (see Fiona Ferris for the explanation of this) just needs 9 more things. 9 garments divided by 3 accent colors gives you a pretty clear plan:
I'm mixing things up here between dressy and more casual, so that our heroine can have some options – I'm hoping for her sake that the upcoming month will offer a few more opportunities to be out and about!
I will probably go to my grave believing that almost all of us can get good use from a denim shirt!
But brace yourself for this yellow eyelet shirt – also available in white, navy and TURQUOISE…. I didn't tell you!
A bright colored sweatshirt is never a bad idea – I just ordered myself one in ultra violet, to match the highlights in my hair!
This is our heroine's 21-piece wardrobe – it just screams with possibilities!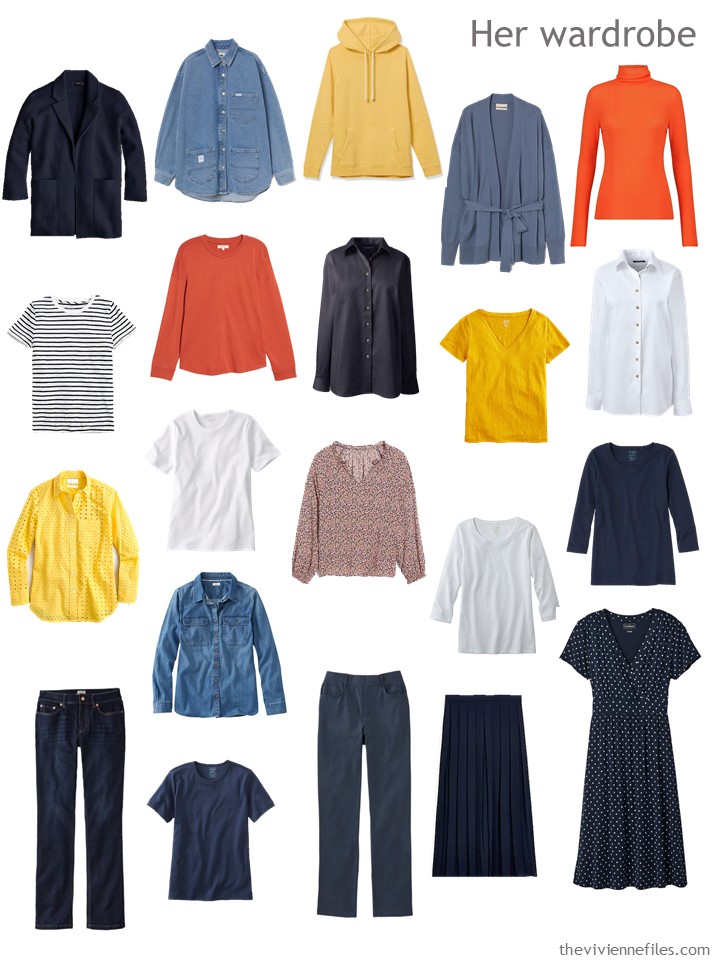 A couple of you have written to me expressing concern that you won't be able to find enough options from a wardrobe with only 21 pieces… Let's pile on today, just to set some minds at rest…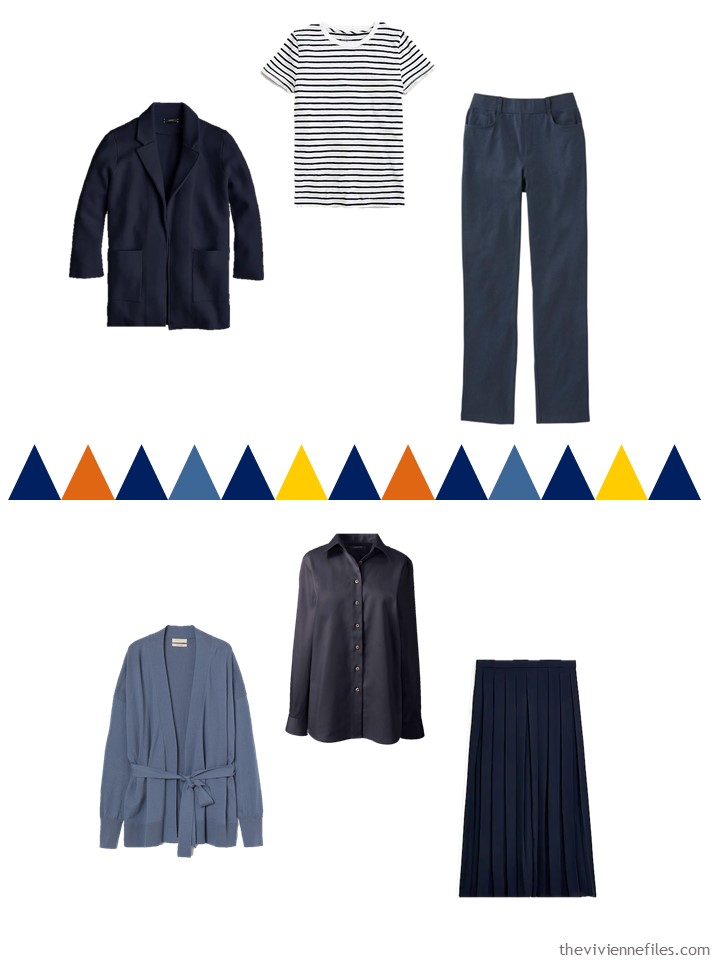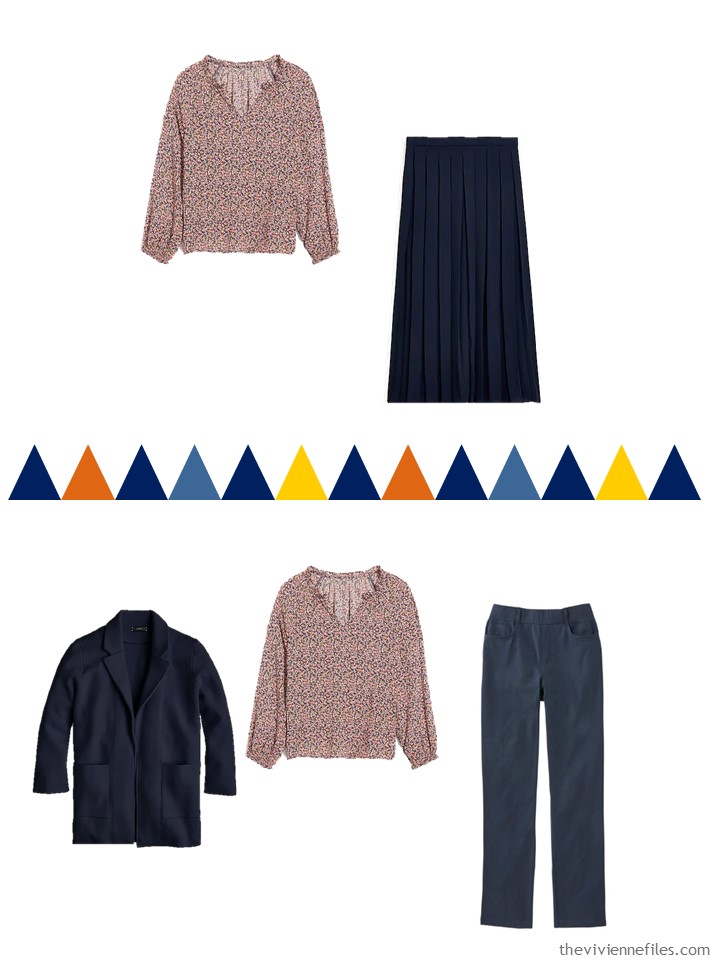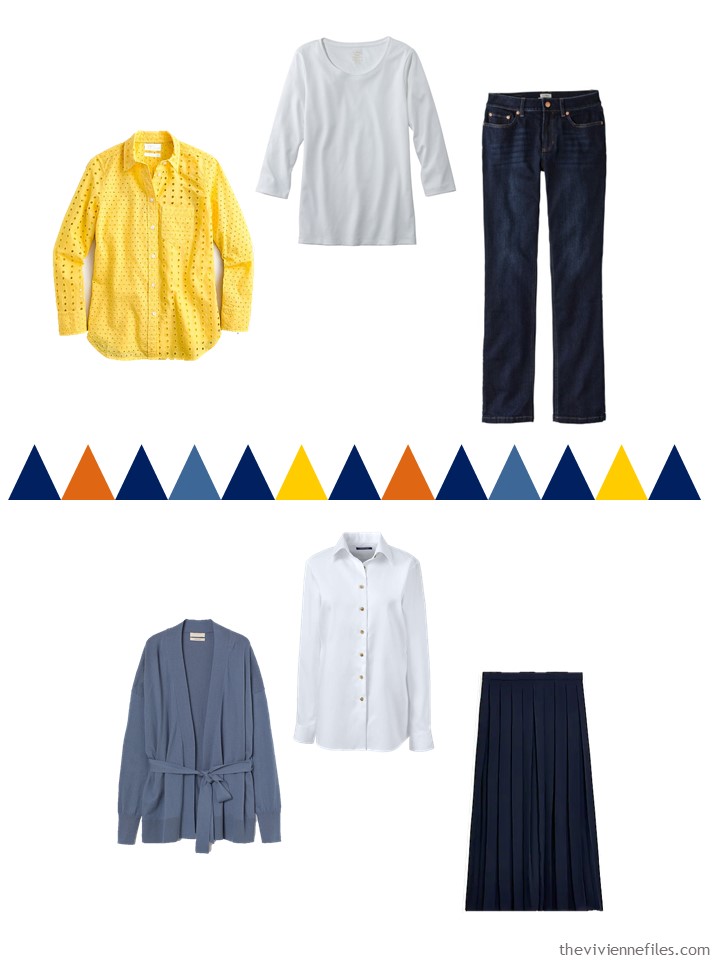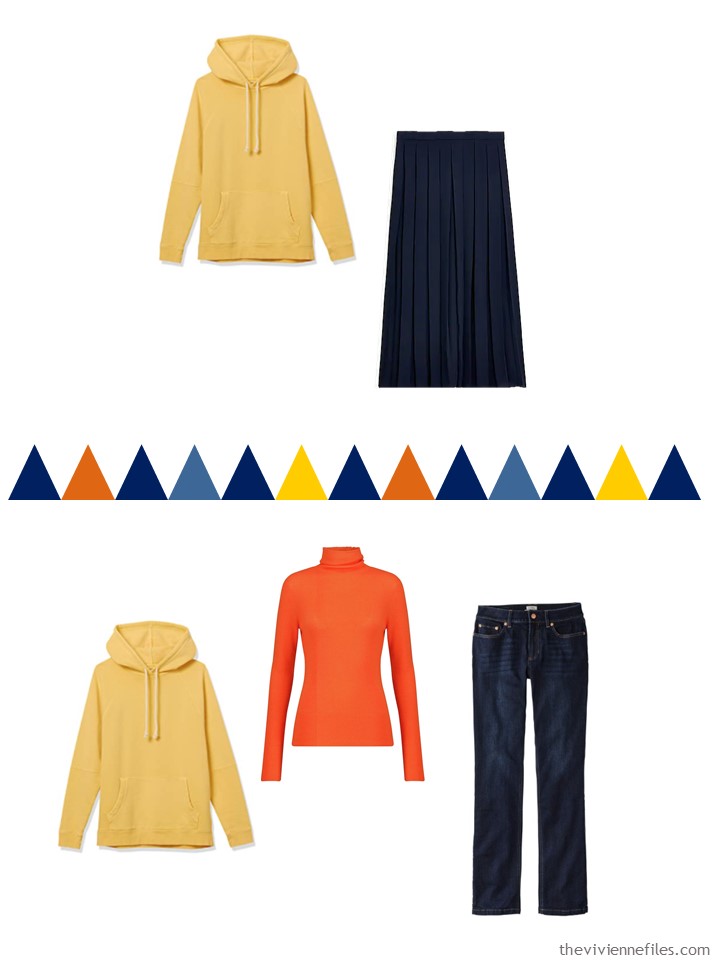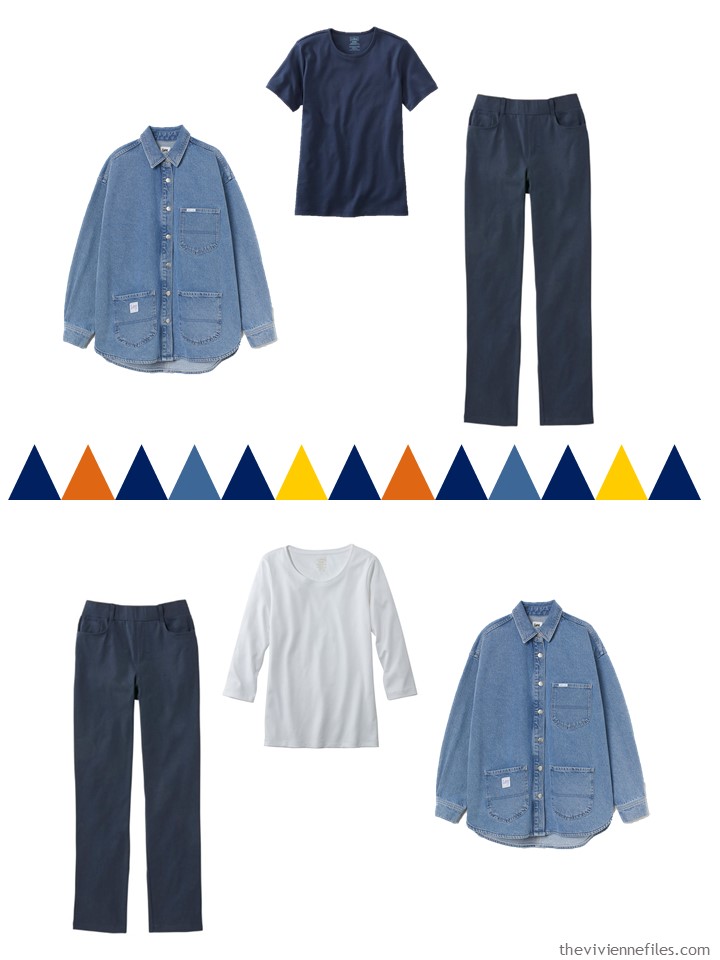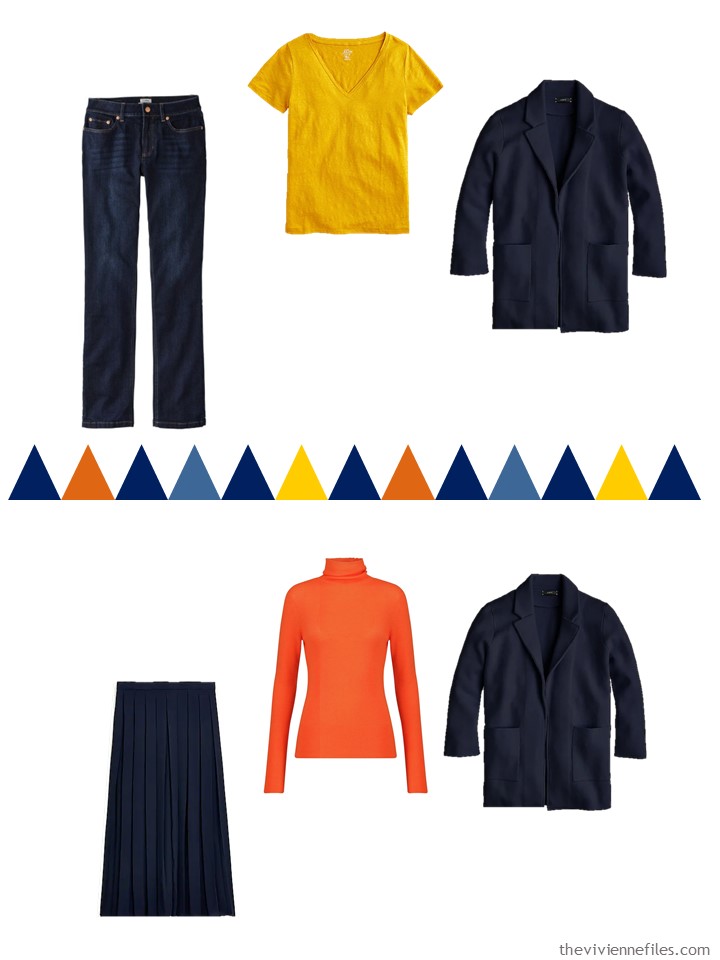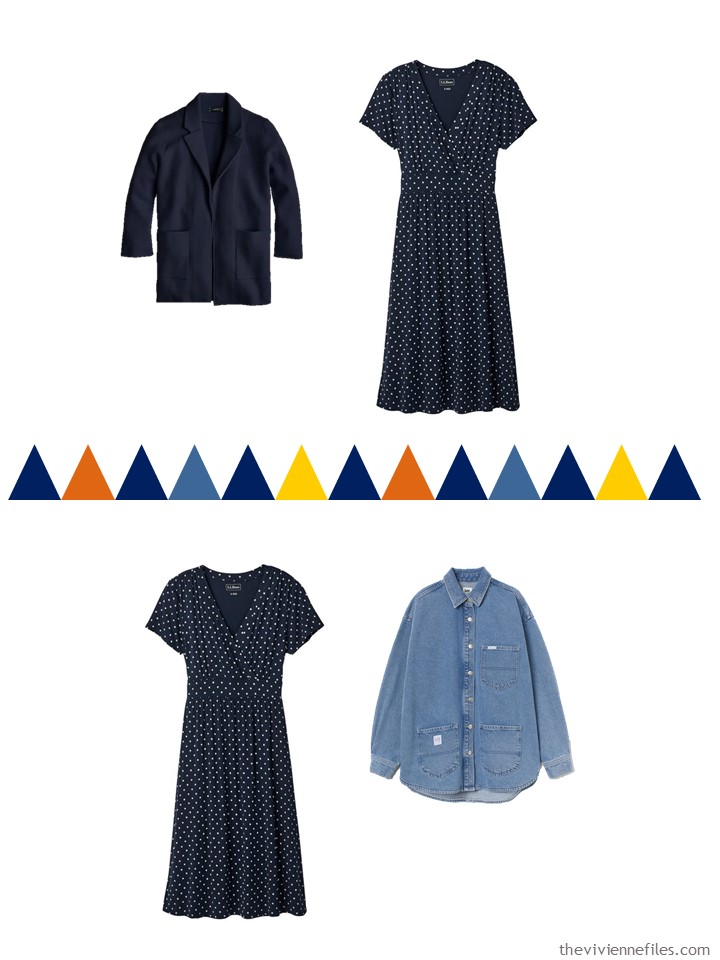 I can't reassure everyone – each of us has our own needs and desires for variety! But I think that seeing all of these outfits might ease a few concerns?
love,
Janice
p.s. Today, instead of a flashback, I have a question: How often do you wear anything at all with writing on it? I'm thinking of either sports attire that has logos on it, or a tee shirt with a witty (ahem…) saying.
I ask because I'm being absolutely inundated with sports logo clothing these days – there are orange tee shirts that DON'T have a team name written on them, but they're in the minority…. I'm NOT considering using them for The Vivienne Files – I'm just curious about how pervasive these garments are in the world….
Comments are welcome, as always!
p.p.s. My new scarf? Snowflakes!