February 19, 2021
When Accent Colors Lead You Astray…
She wanted to start with this painting, and who could blame her?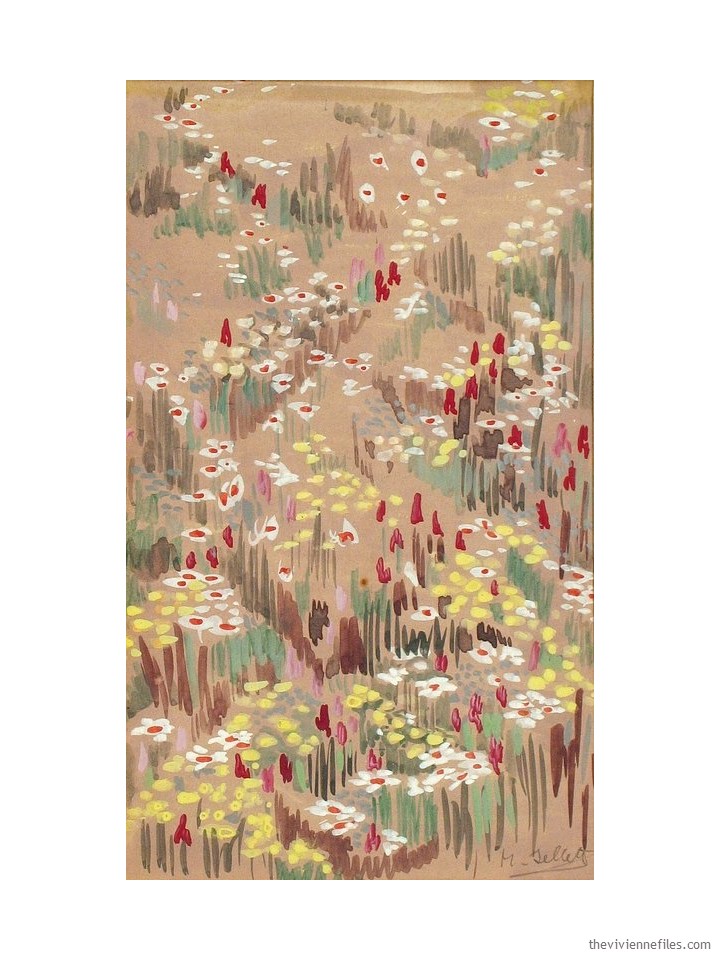 She is in the process of shifting her preferred neutral from navy to camel, and her accent colors from cool and bright to warm and muted – it's quite the project!
This painting is perfect for her… After some study, and some thinking, she chose these colors: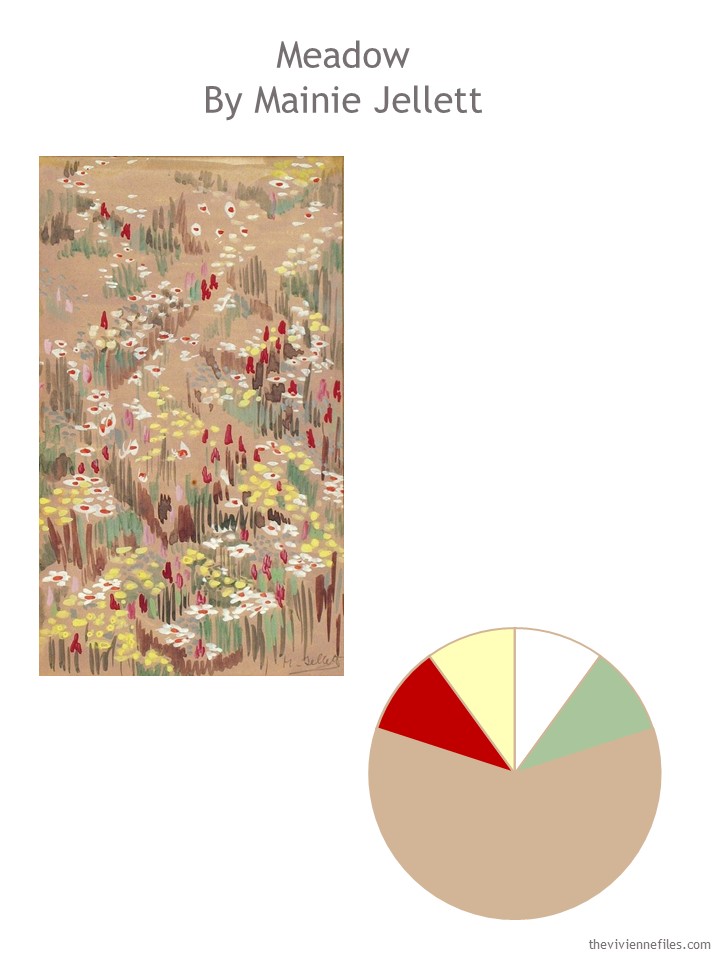 Her plan is to assemble her 21-piece wardrobe – Her Garde-Robe du Mois – this way:
yes, this is only 20 garments – she's going to toss in her camel dress, when it's clean!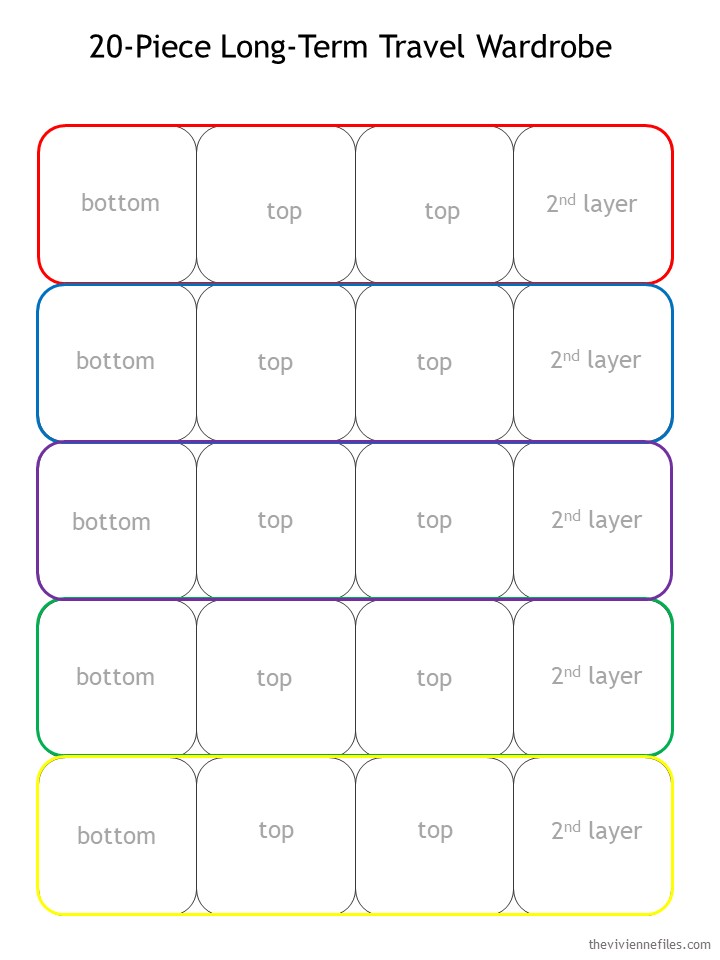 Since her closet is sort of "betwixt and between" right now, she decides to start with pants; this is a pretty good idea for most of us, since these are the clothes that do the heavy-lifting in a capsule wardrobe!
She's not TOO concerned about the jeans – denim blue is about as neutral as a color can get, here in the early 21st century…
One pair of pants at a time, she chooses her clusters. First up is the most neutral, and maybe the closest to dressy… These 2 outfits of course could benefit from a scarf or some jewelry!
Her corduroy pants are just right with a more hefty sweater, or a thermal fabric top:
Her jeans and cardigan will be perfect with a yellow shirt, or with a neutral camel tee shirt:
Since it's been one of those years, and one of those winters, she definitely wants to include her camel sweatshirt and matching pants! A neutral tunic top, and a pretty yellow tee shirt, finish this cluster:
yes, the yellow L.L.Bean tee shirt is from Nordstrom; I'm so confused…
Now, her jeans. And she still doesn't have any red in her Garde-Robe…
She pulls together a really lovely cluster that includes red, and her jeans, and 2 tops that are perfect with them…
So all five clusters are, in their own ways, very practical, versatile and appropriate for this time of year.
But when she assembles her wardrobe, she feels…. uneasy….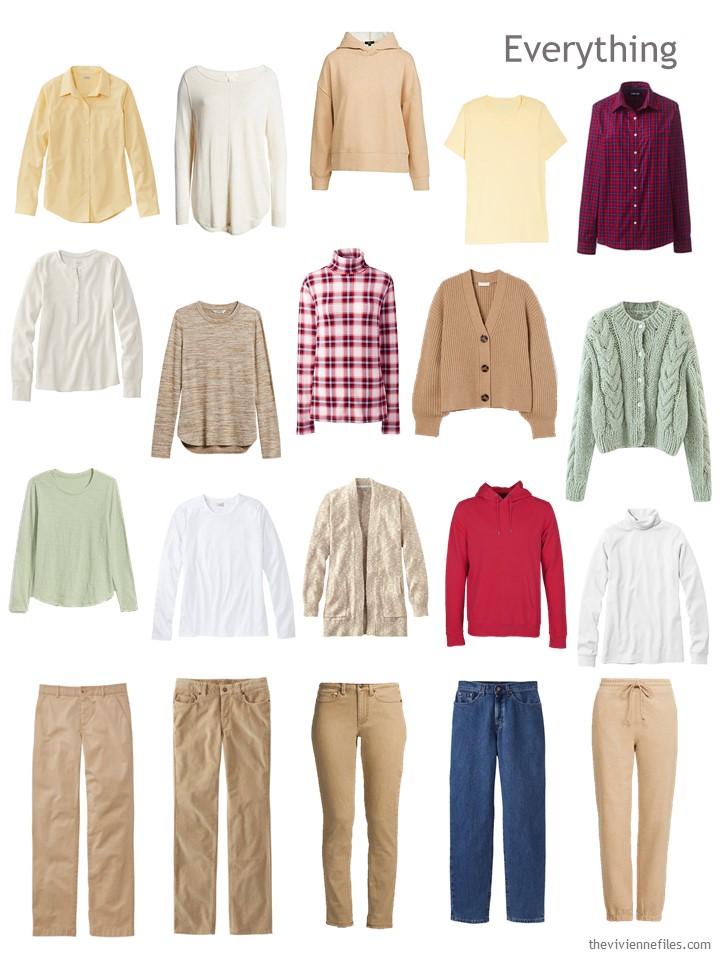 Okay, this doesn't exactly scream "flawlessly versatile." It's not a lovely blended wardrobe that lets you get dressed in the dark.
Still, if I wasn't shopping, I would STOP HERE AND JUST WEAR THIS….
This isn't a crisis…
However, it DOES make clear what a goal might be for her next steps in transitioning her wardrobe to warm and soft:
There's nothing at all wrong with her 2 red tops – they're just not right for HER anymore. If they're in good repair, she might look to resell them…
After her packages arrives, with her 2 new tops, she replaces her red plaid with soft beige, and has a new wardrobe: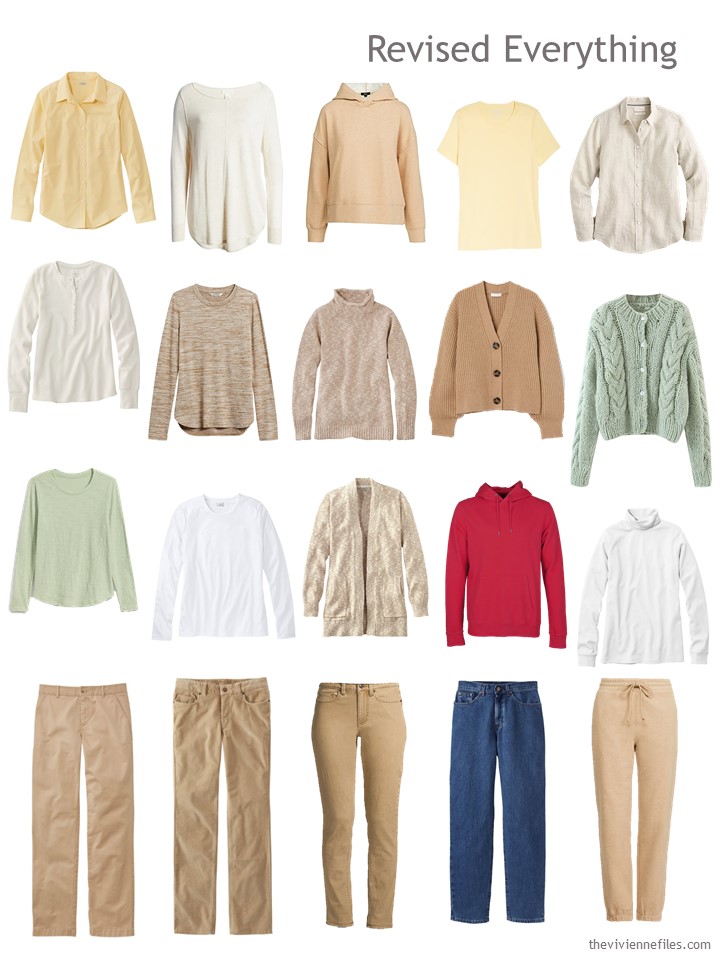 Yes, she's going to look for a green or yellow sweatshirt, but in the meantime, she can certainly wear the red one regularly; red and camel look great together…
She's nervous now – does she have enough outfits? Of course she does… We always do!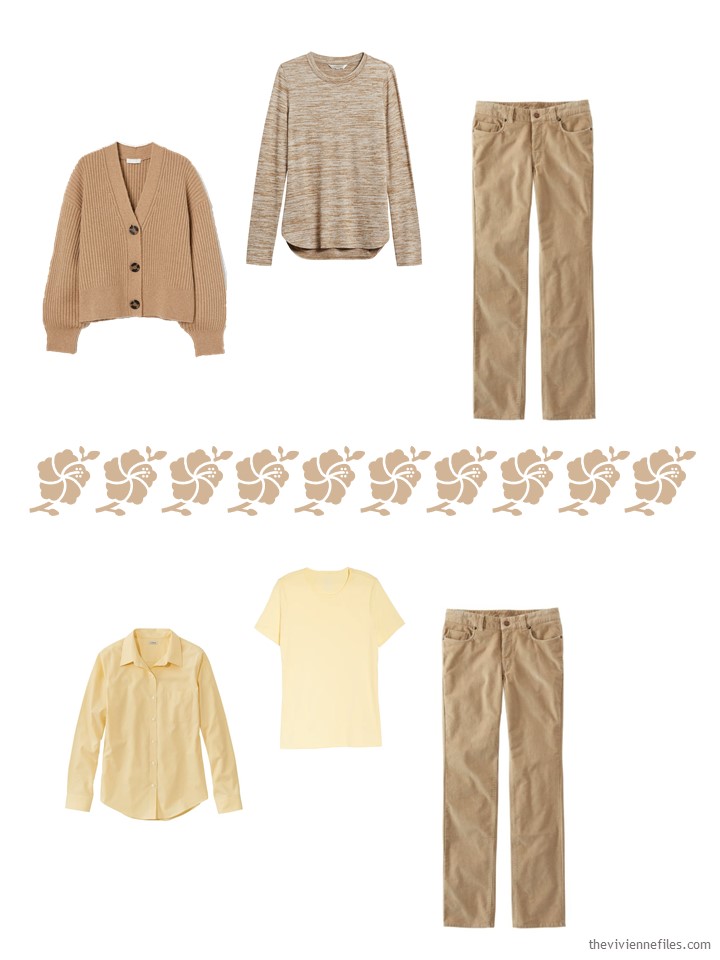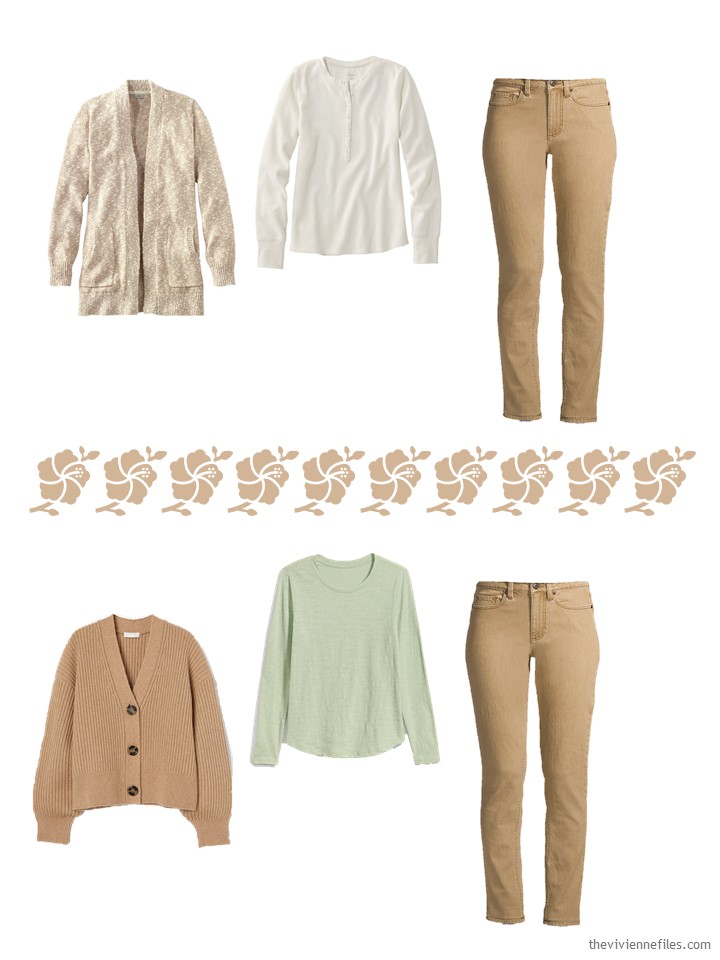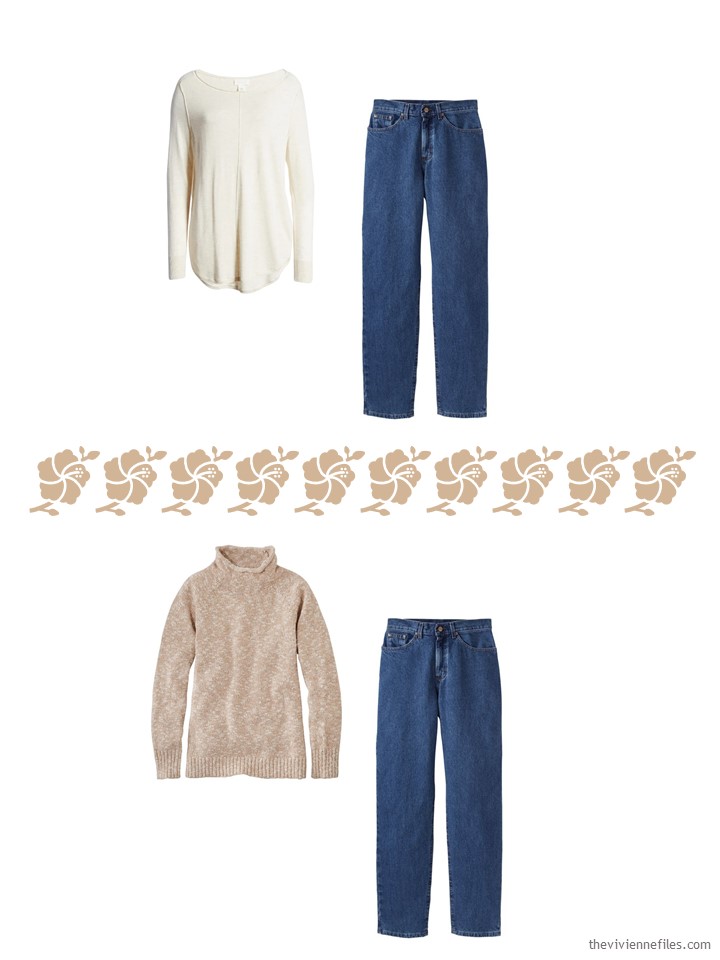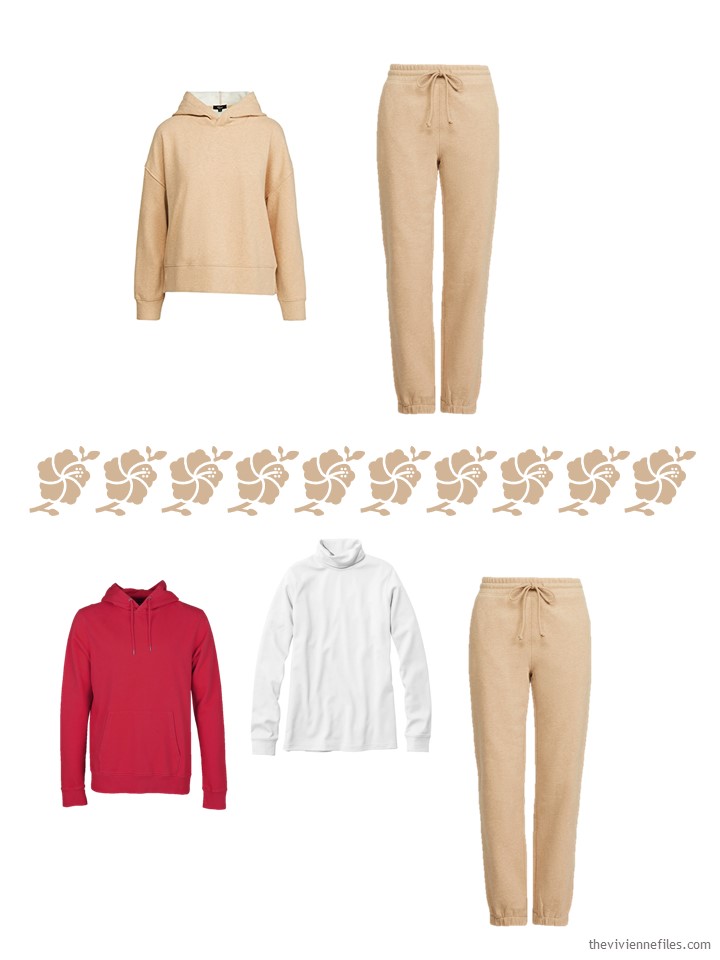 Our heroine is now thinking that she should swap out her red accent color for the darker mossy green in "her" painting, or maybe that elusive mauve pink that she glimpses…
Making a major change in your wardrobe is difficult. Most of us aren't in a position to just toss everything that doesn't suit, and buy all new gear! It's much wiser to cultivate the ability to have 2 wardrobes, for a while. Not always easy…
I'm slowly drifting away from red, and toward pink and purple, as my accent colors. Slowly…
Has anyone else done this successfully? How did you manage it?
love,
Janice
p.s. 3 years ago tomorrow, I was addressing another wardrobe problem! February is the time to handle these things, I guess…