February 22, 2021
You Could Go By Yourself…
She looked at her favorite bracelet – the Confident Lynx…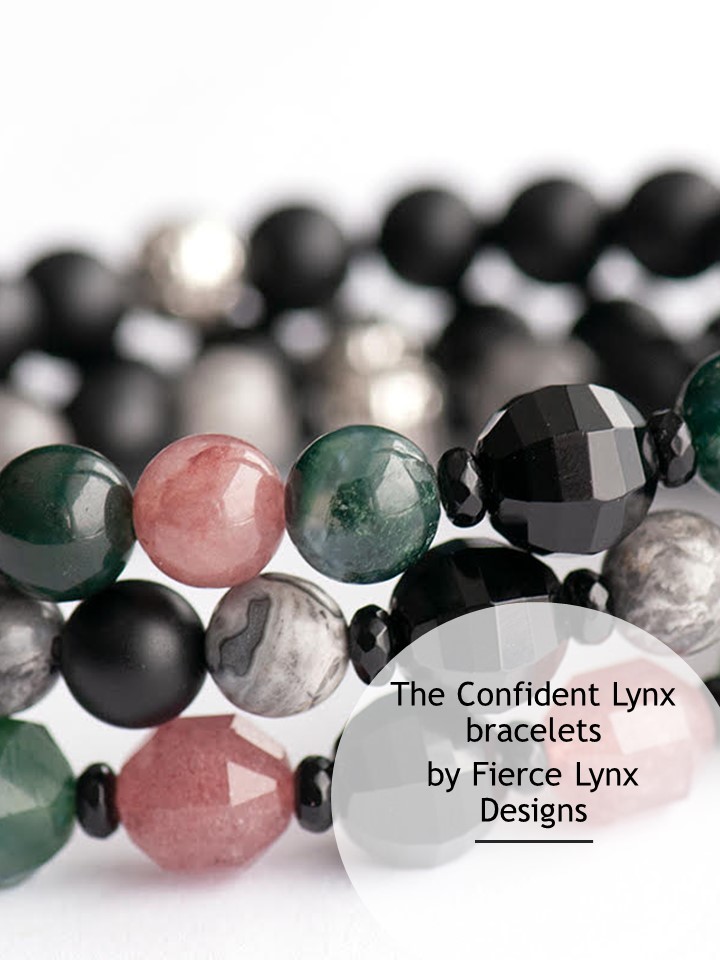 She's going to do this – she's been anticipating this Cathedral Tour weekend for ages, and she's not going to miss it just because nobody she knows wants to go too!
So she starts to plan…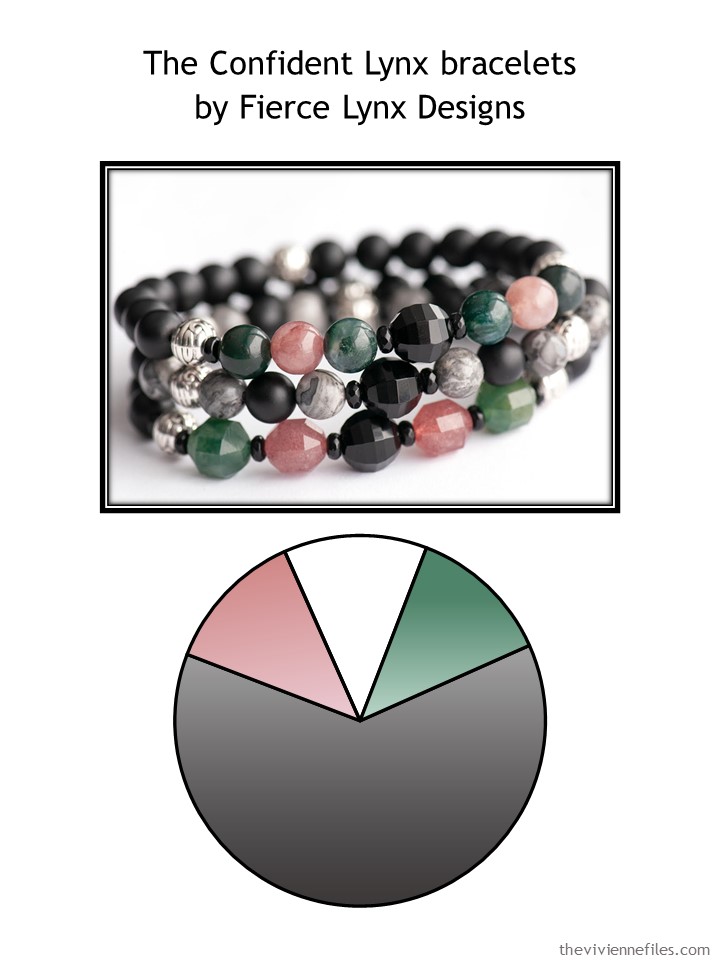 It won't be bitter cold by the time of the tour, but she knows that she wants to dress rather warmly, because old stone buildings are never toasty…
Since she's going to be alone (well, there will of course be other people on the tour!), she wants to make sure that she can lift her own luggage and manage it without having to resort to the kindness of strangers! So she arranges a tidy black core of clothes, and then adds accents, and THEN adds accessories:
She could happily stand in her spare bedroom for quite a while, admiring her choices!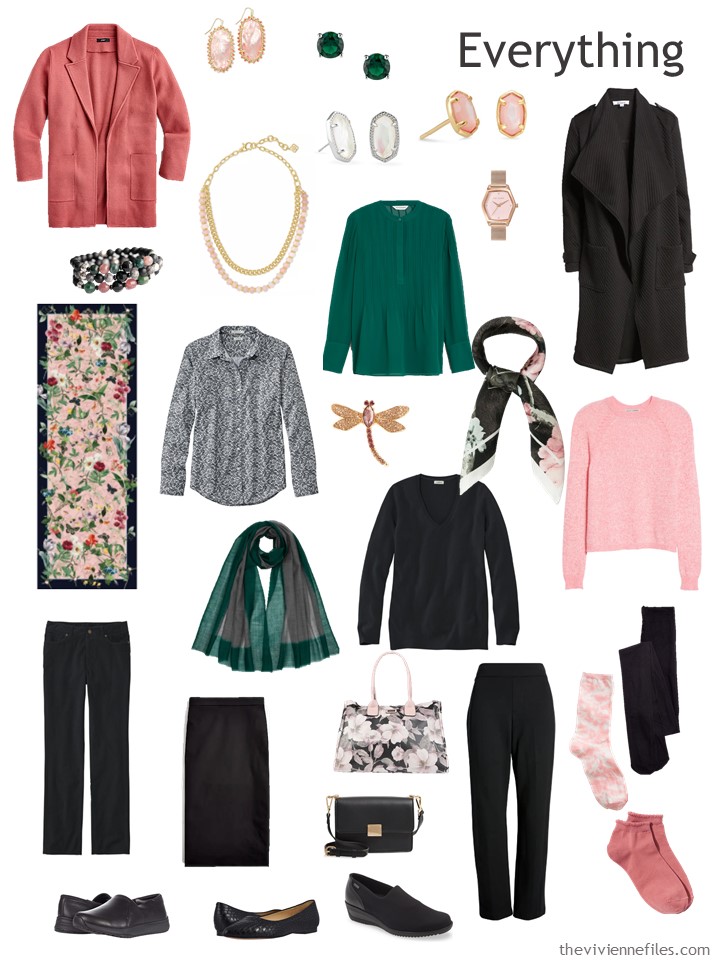 Because she's nervous, she stands in front of the spare bed and arranges outfits… Why not?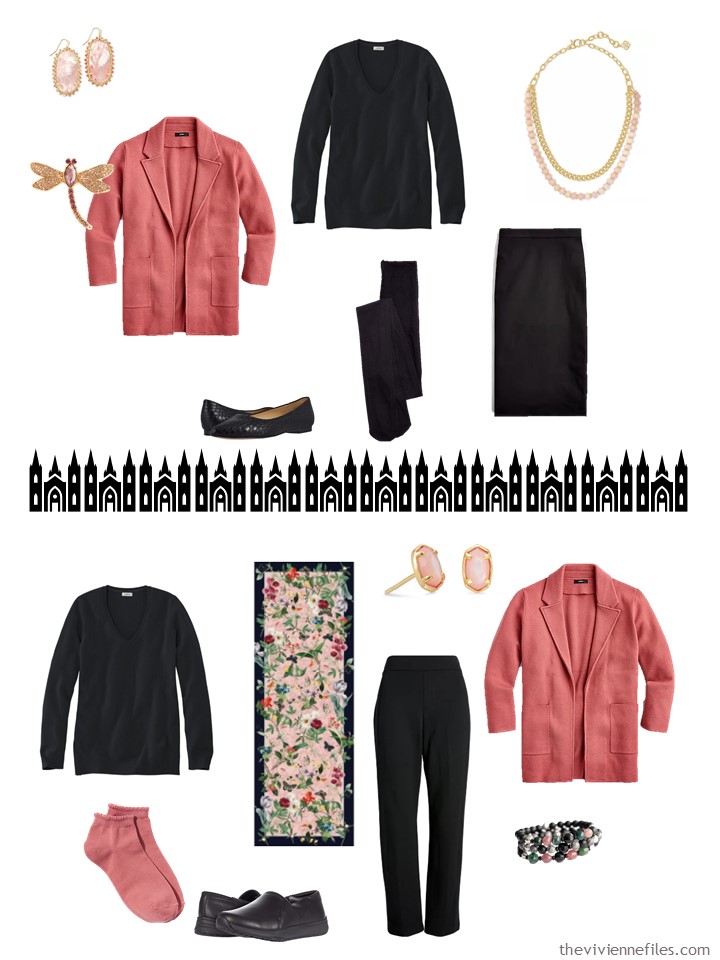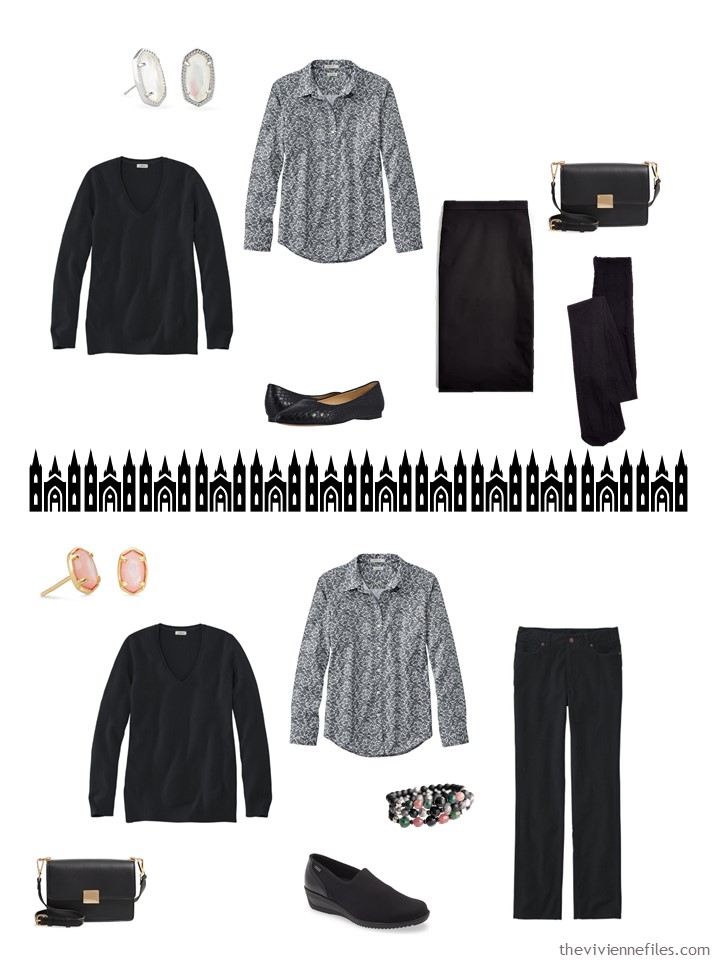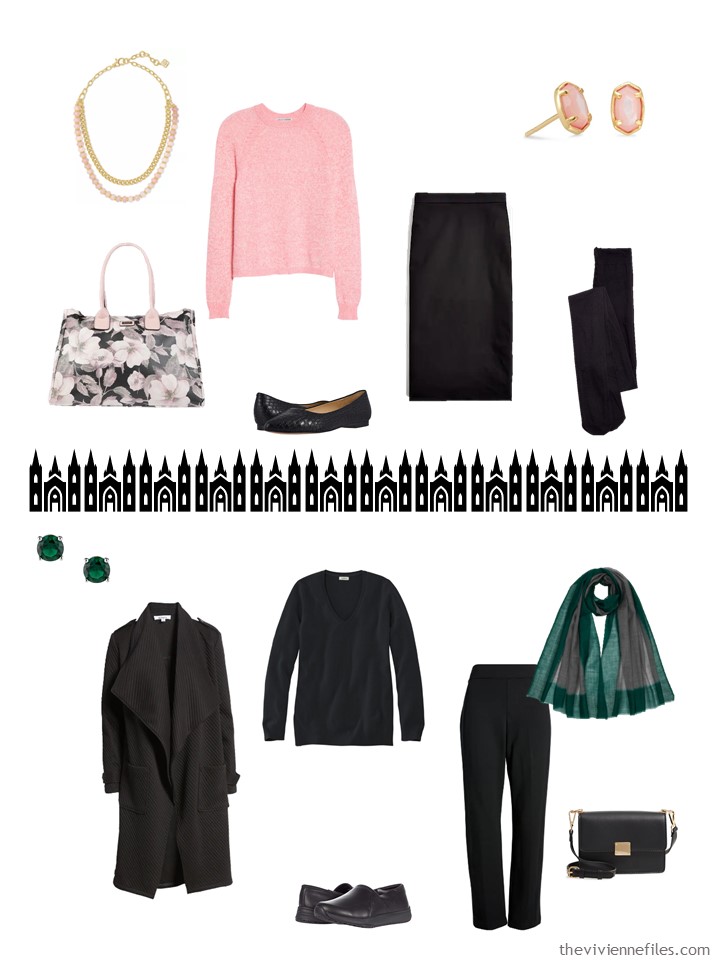 She's still nervous about being with a group of strangers. About eating with a group of strangers. About staying in a hotel by herself. About tipping. About saying something disrespectful or ignorant. About everything… except getting dressed!
But she's a confident lynx… she can do this!
I can relate….
love,
Janice
p.s. Eight years ago I shared with you 2 of my favorite books about color, and some of the more… eccentric adjectives that they used to describe colors. Great books – highly recommended!