November 6, 2020
Calm…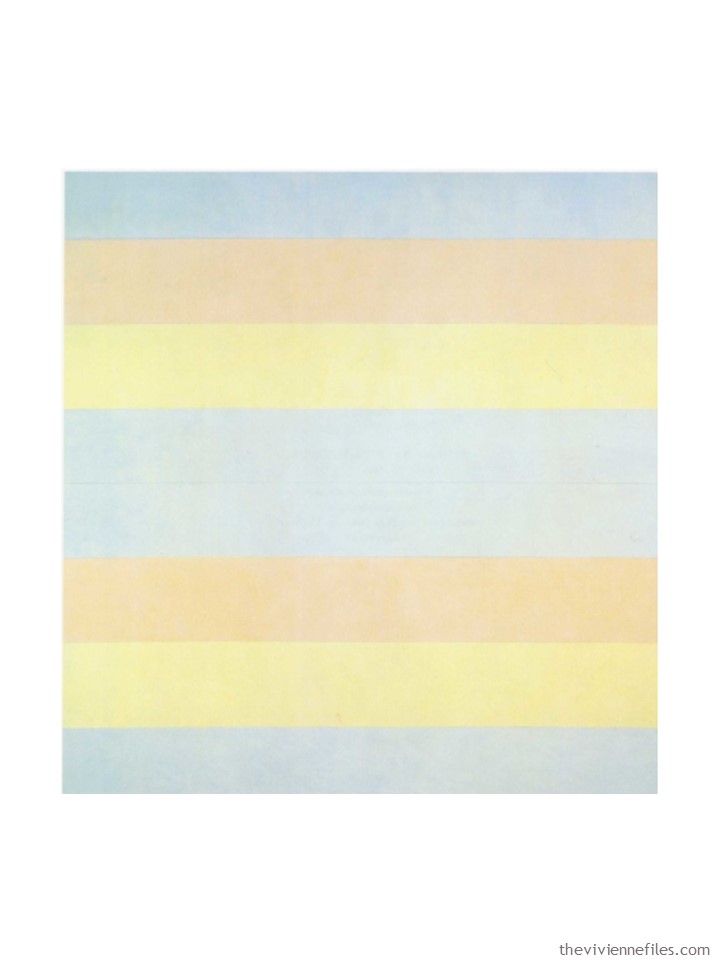 She wants accents for her wardrobe this month to be calm, relaxed and gentle – like this: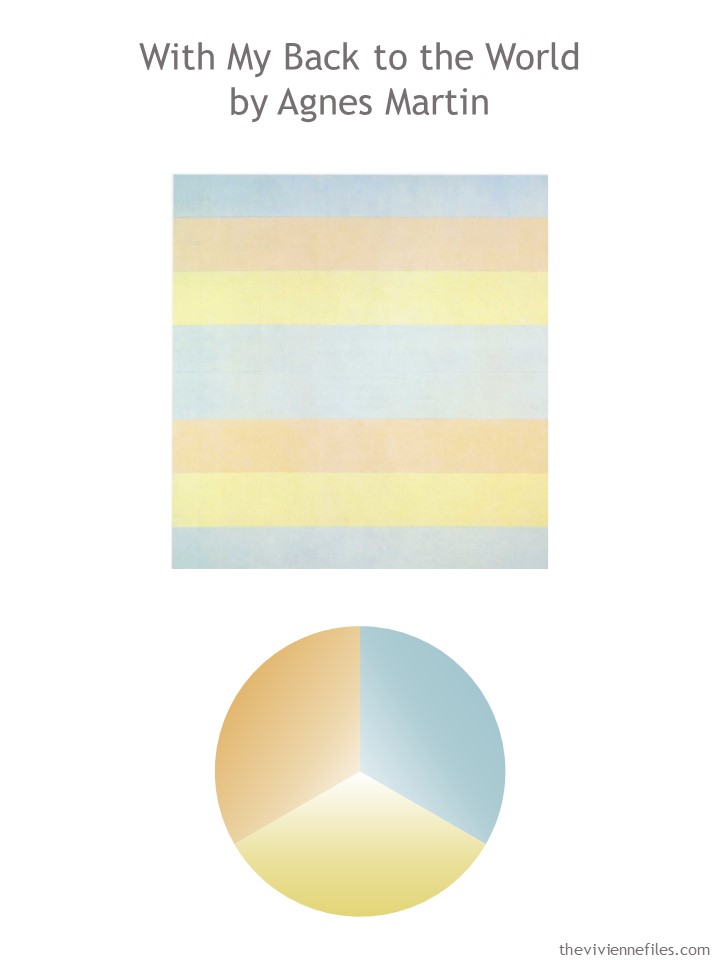 Her core wardrobe is grey – she loves it. She looks good in it, she likes the way it looks in her closet, and it just feels like her!
But this year, she wants a little bit of gentle color! And so she starts with yellow, including a skirt that might not be a perfect fit in her wardrobe, but which she chooses NOT to resist…
Sometimes, you have to break out a little bit!
The next color isn't at all easy to find! It doesn't make it any easier when it's called all KINDS of names – mineral blue, light turquoise, silver blue, aqua…
But she persists and is delighted:
She originally thought that her last accent color was some sort of peach or melon, but upon closer inspection, she's delighted to find that it's CAMEL!!!
She loves camel, but doesn't feel like investing in an entirely new wardrobe. This will be a fun "test-drive"!
When she assembles everything in her closet, she's kind of excited to see the soft range of colors: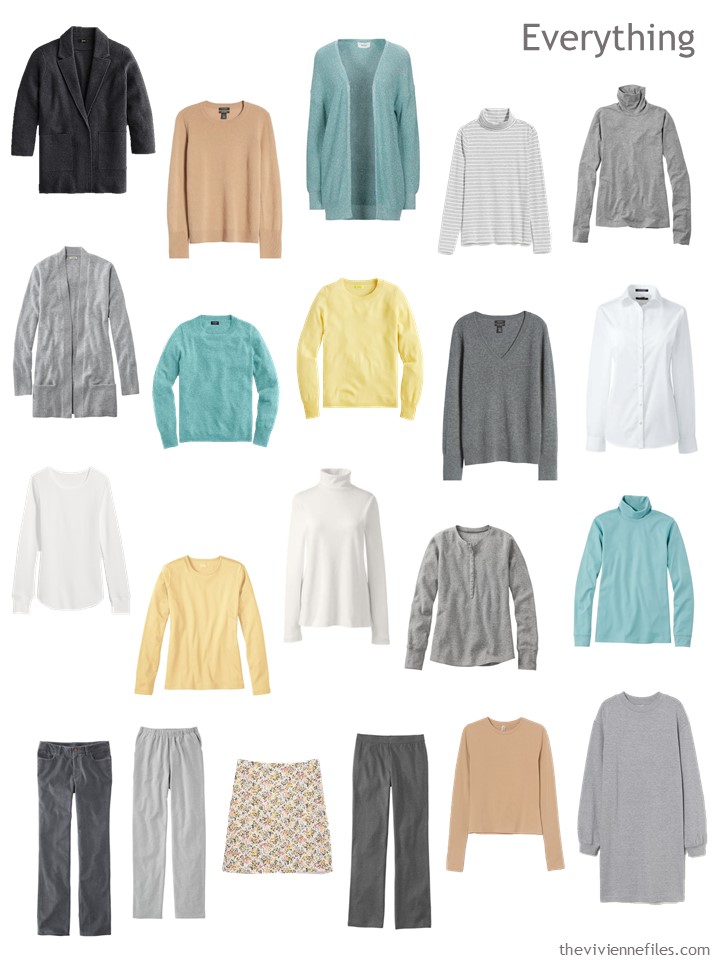 She knows that in the worst POSSIBLE case, she could just wear her grey clothes, but that's NOT the point here! So she rehearses a range of outfits in her mind…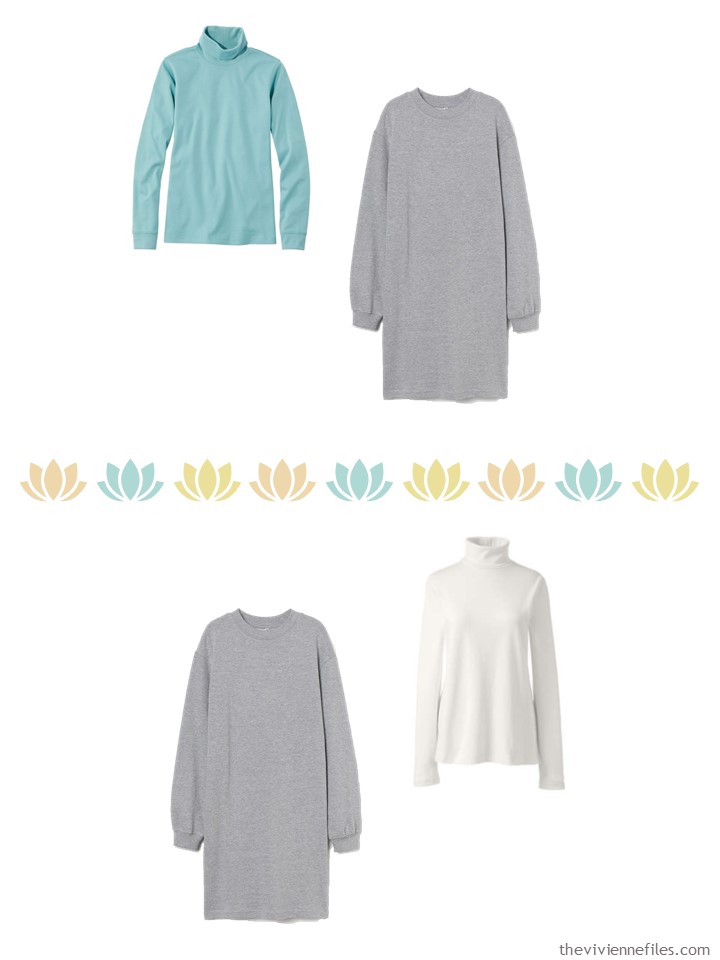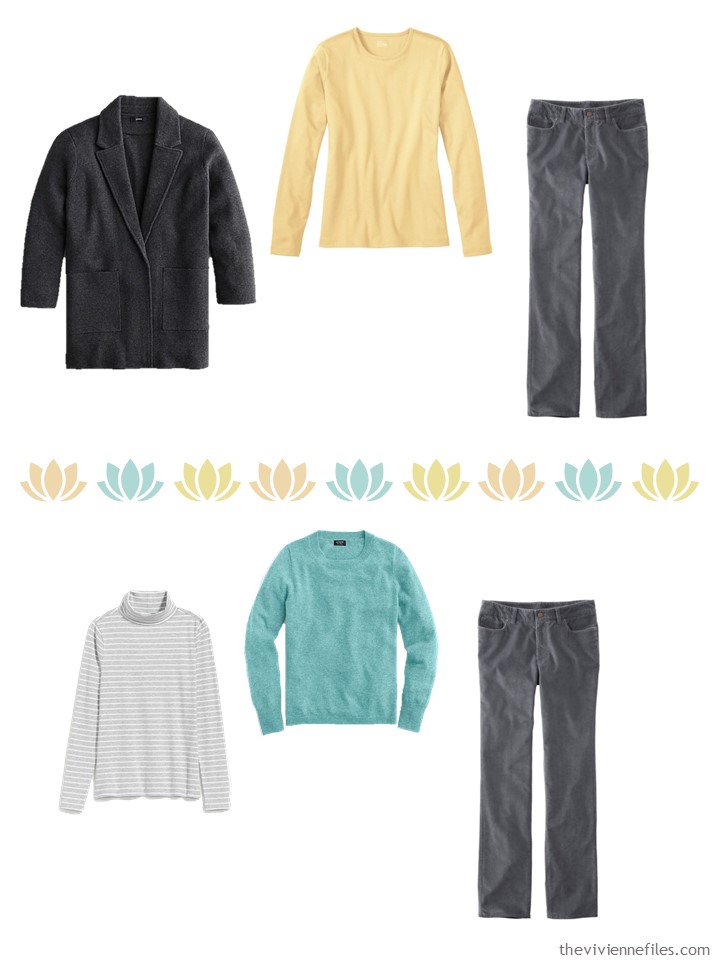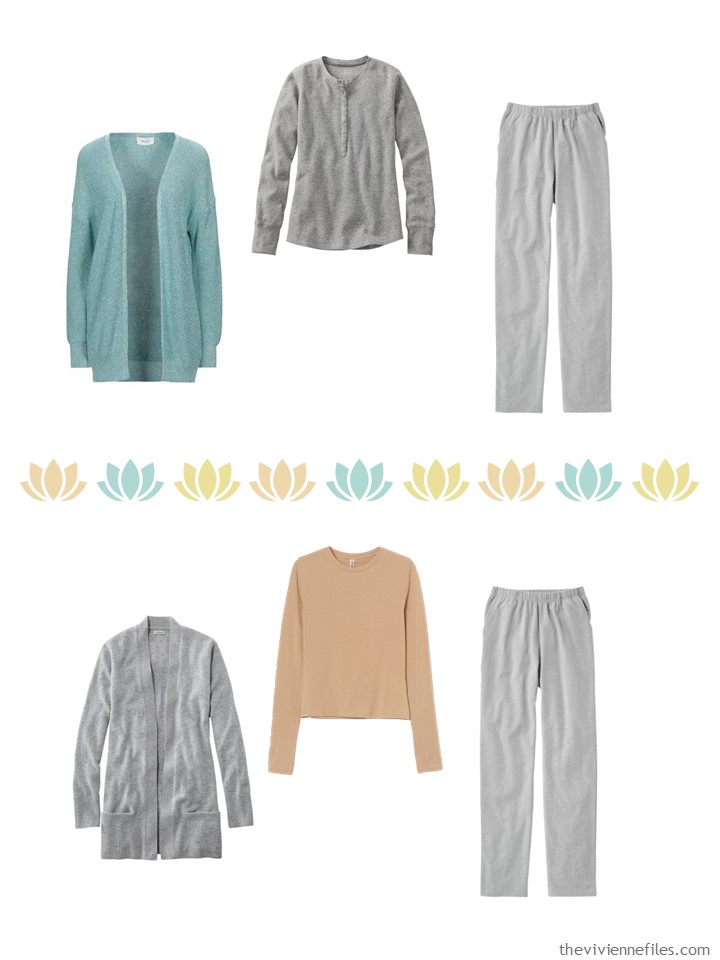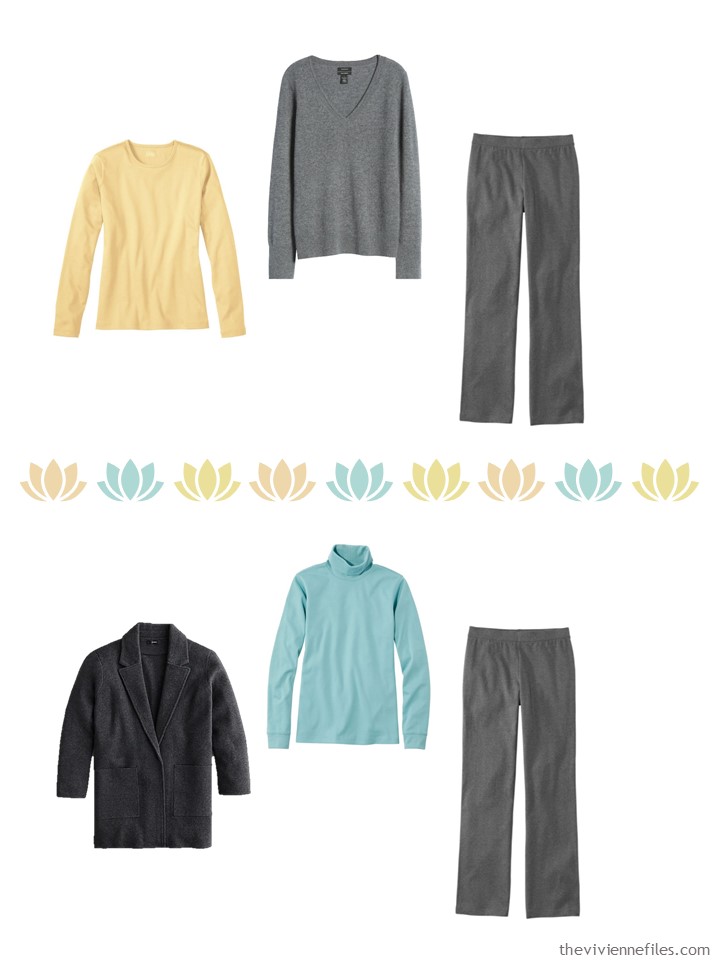 She takes a few deep breaths, and smiles, and closes her closet door. This wardrobe might help bring just a touch of peace to her life…
love,
Janice
p.s. Five years ago, we started a series of posts based on a Monet painting in grey and shades of blue and green; it's still a favorite series of mine!