November 2, 2020
Oh my, THIS is massive…
Our heroines collectively looked over their growing wardrobes and realized that, if they continued to accumulate clothing 1 outfit at a time, their wardrobes would become more and more unbalanced.
So they went sweater shopping! And for some other tops too…
And some fun socks, because as cold weather sets in in the Northern Hemisphere, we will all be wearing socks frequently. Some of us see our toes only while in the shower for months on end…
This heroine went for 3 well-planned neutral choices, and then a wild-card floral shirt! Heavens yes…
It all fits in well: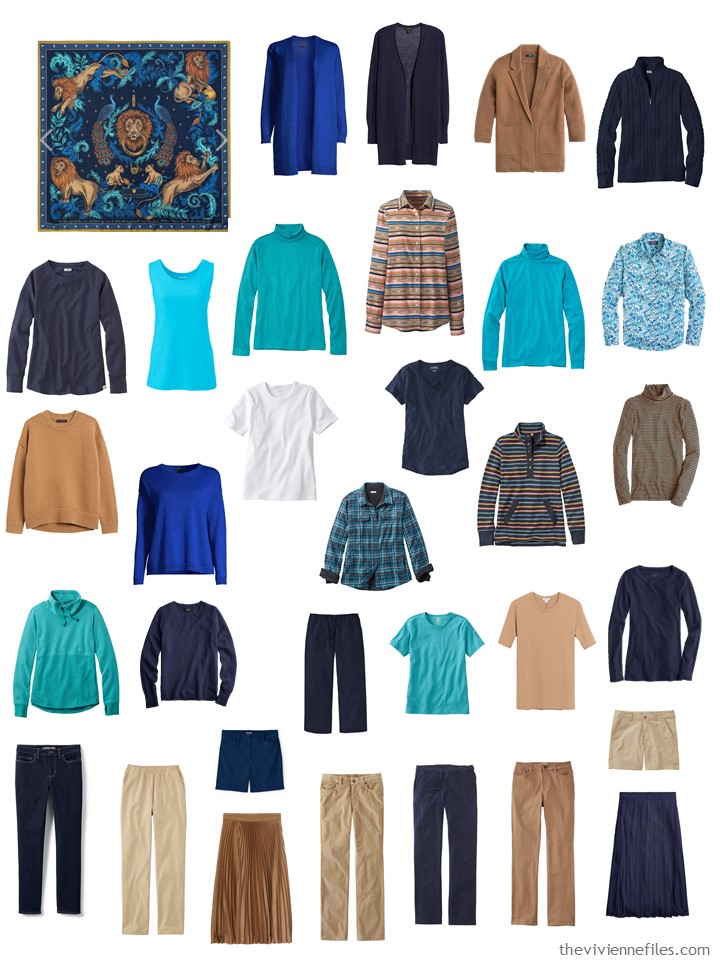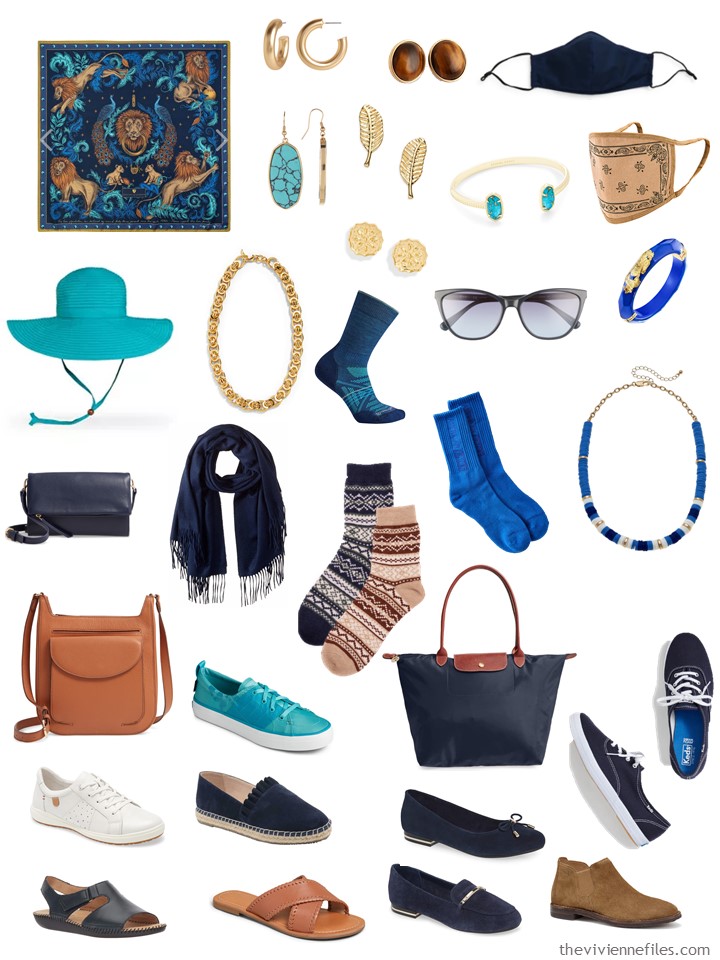 And she already has new outfits planned: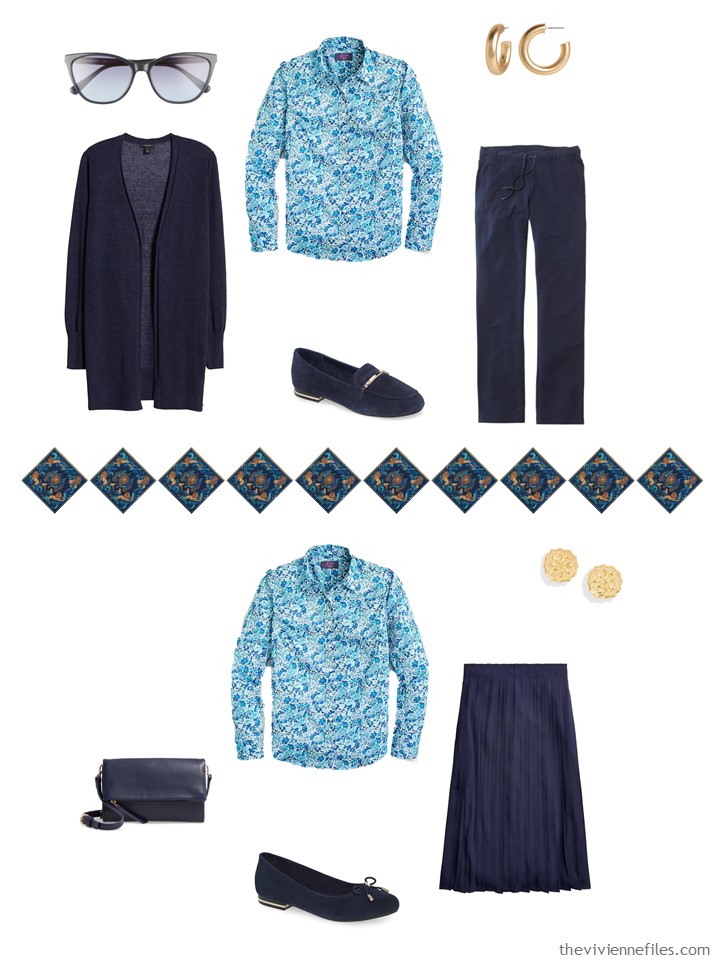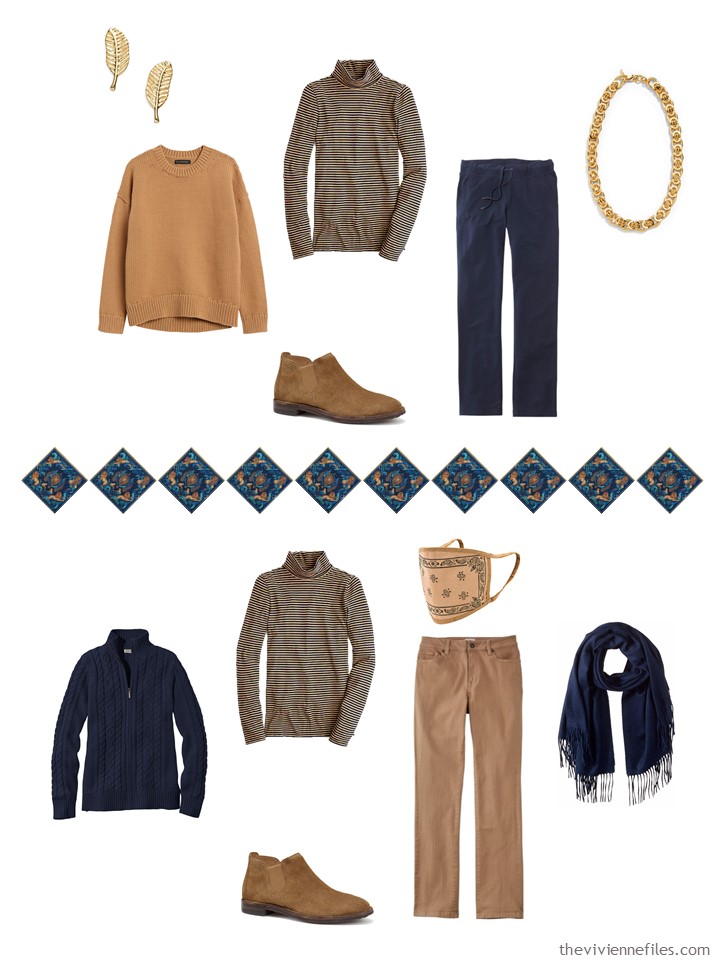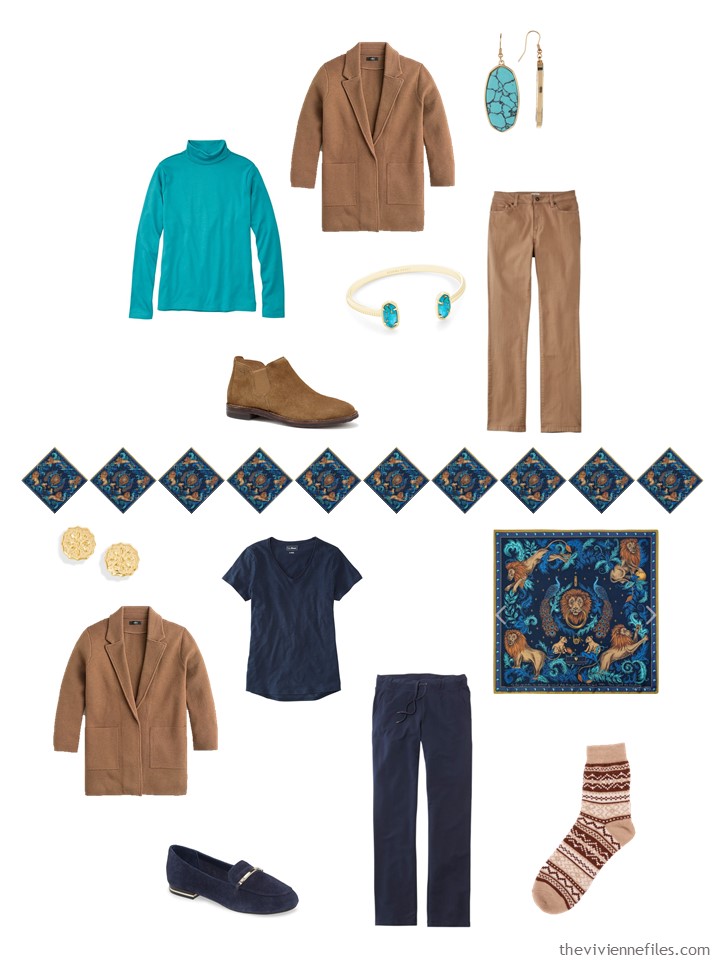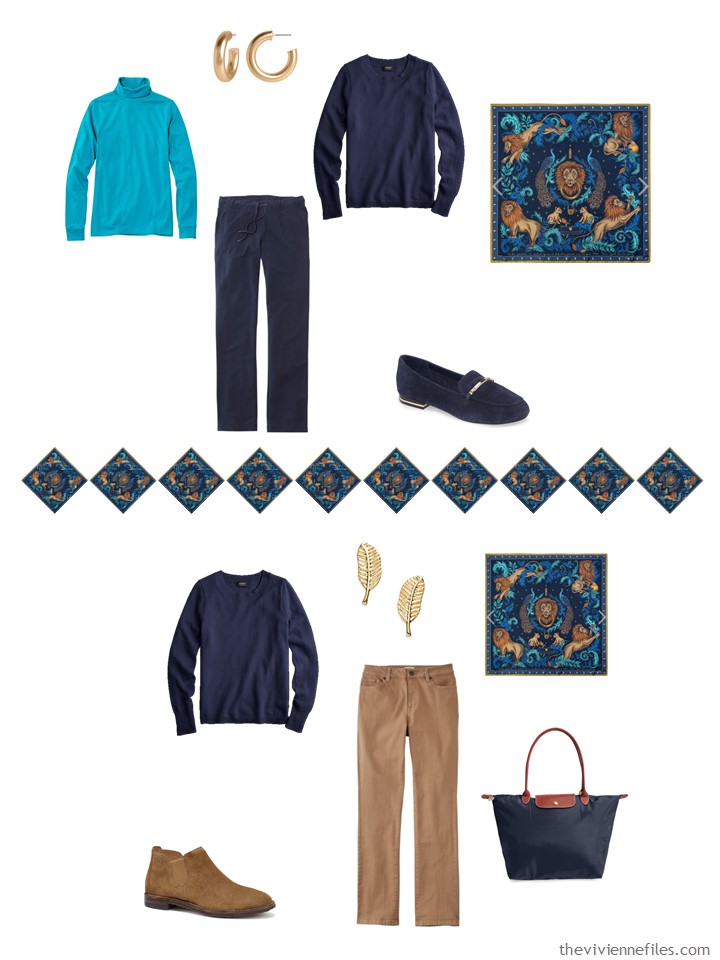 This heroine has all kinds of choices right now! I know I mentioned it before, but if you love soft pastel colors, Talbots is doing a wonderful job with them this season…
Such luscious choices…
Her closet must be absolutely gorgeous…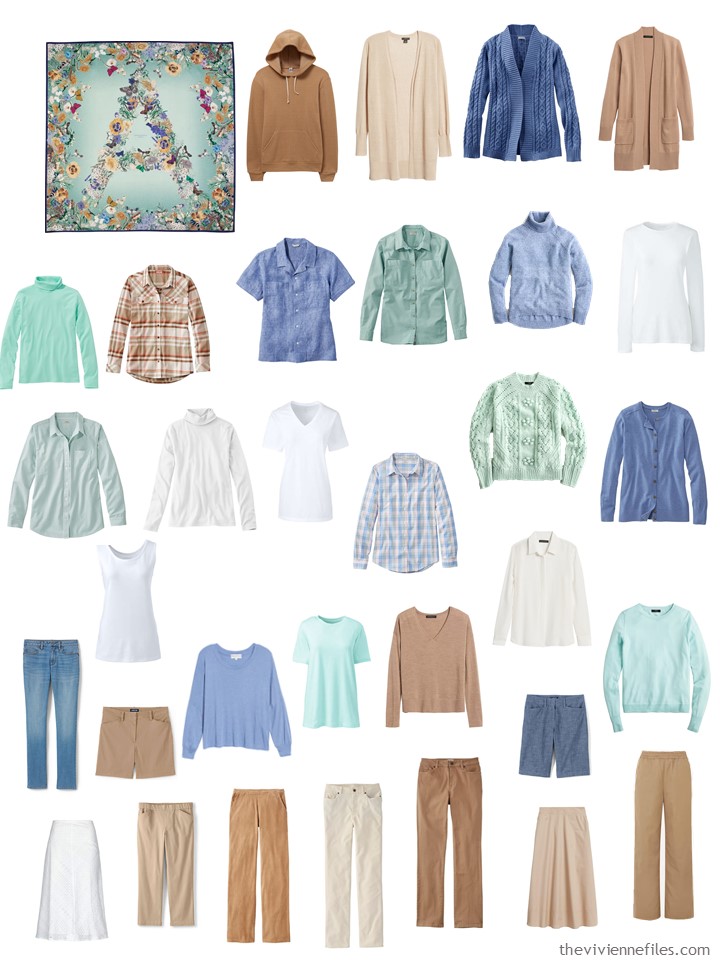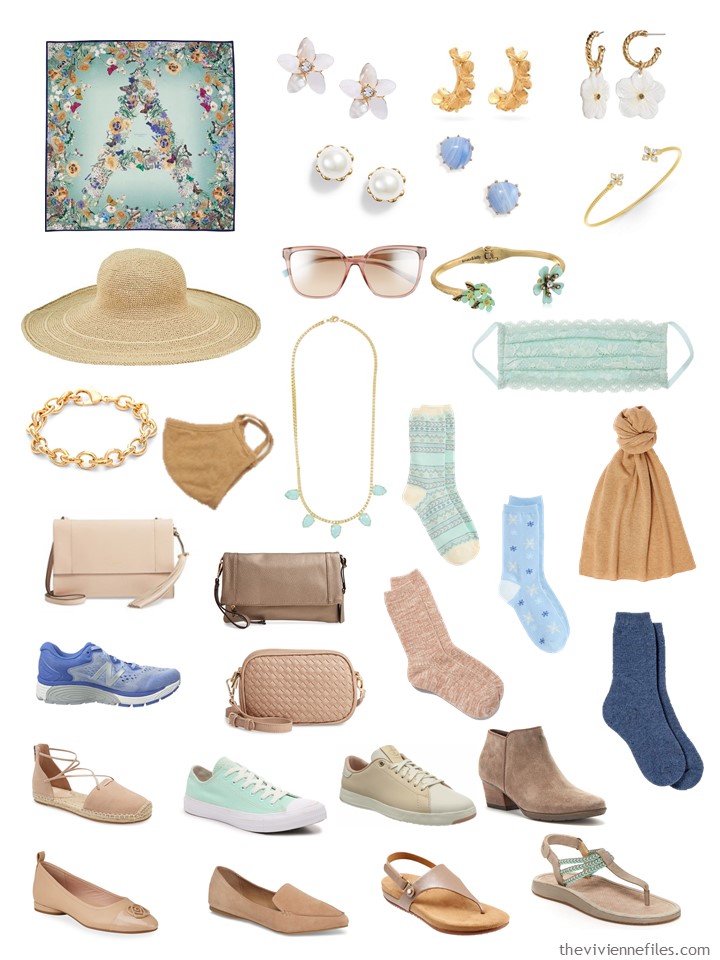 These kinds of outfits definitely stand out in an autumn crowd!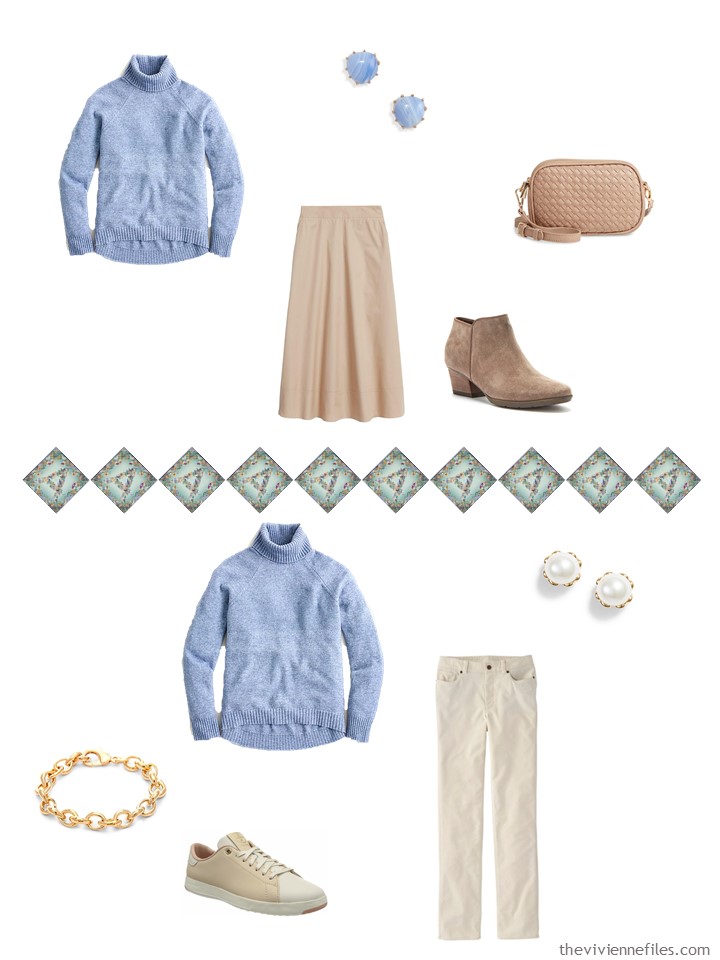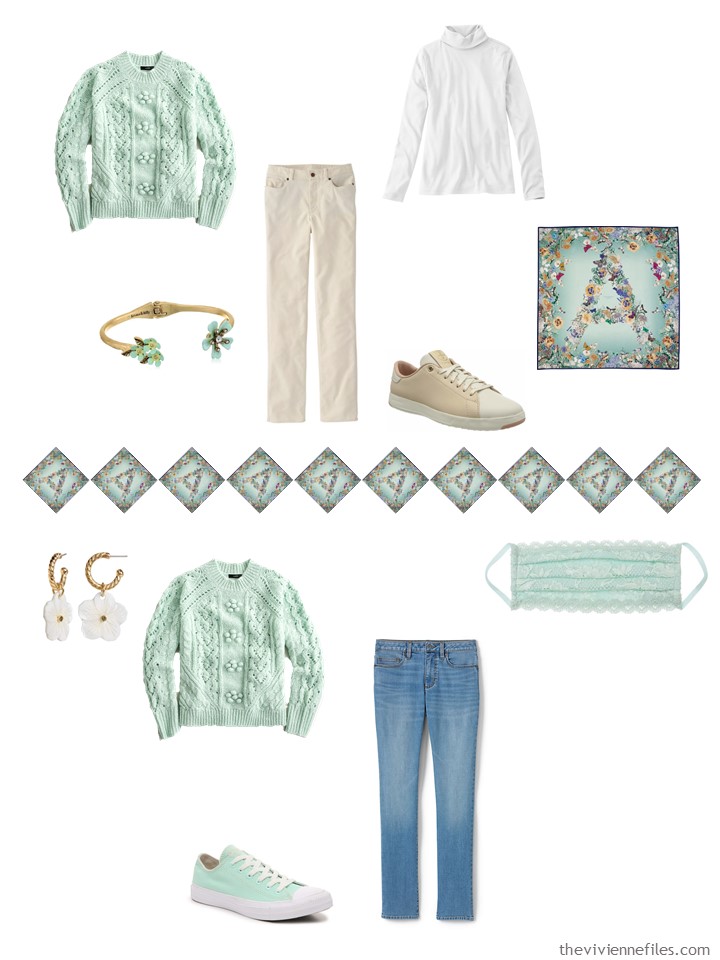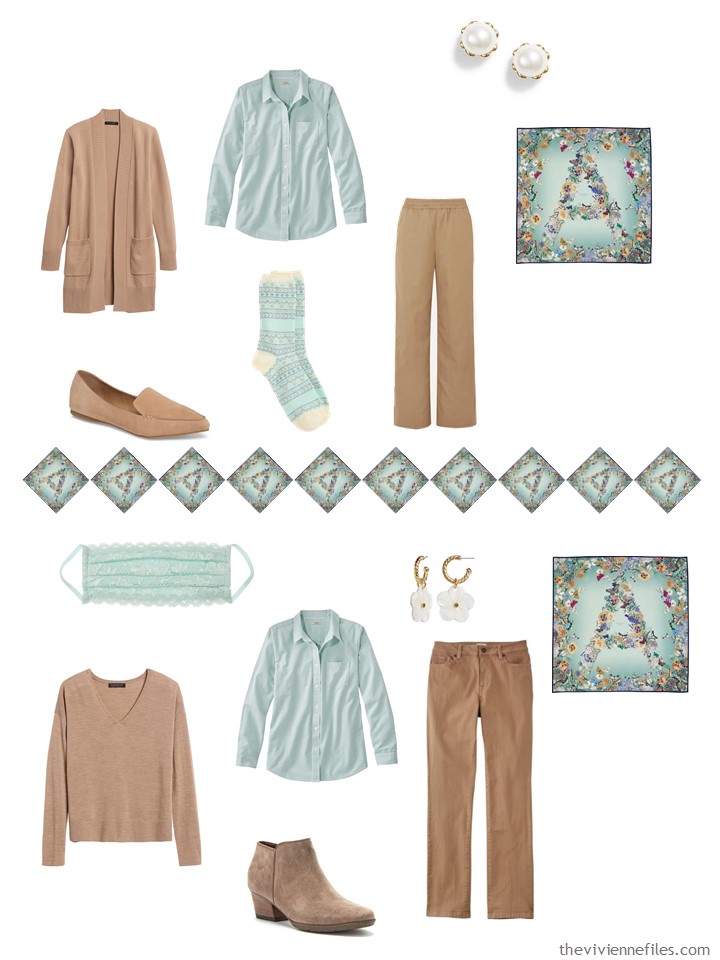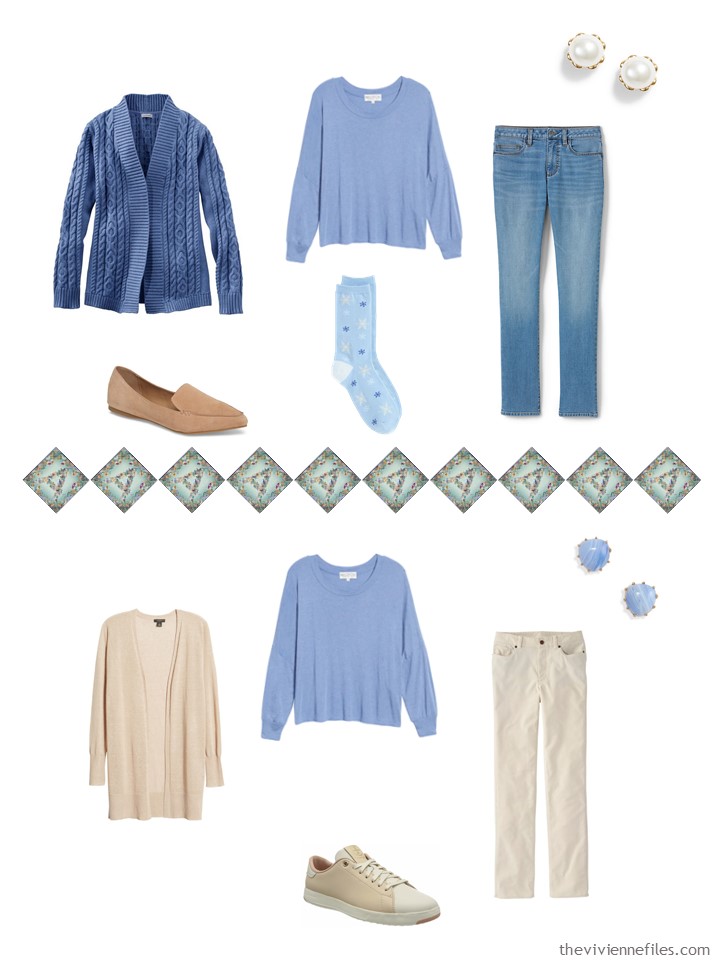 This heroine has chosen to work with a most unusual palette, and she's having to do the work to keep it coherent!
She thought that filling in some essential neutral pieces might be her smartest choice:
She likes having 2 radically different choices for her accent…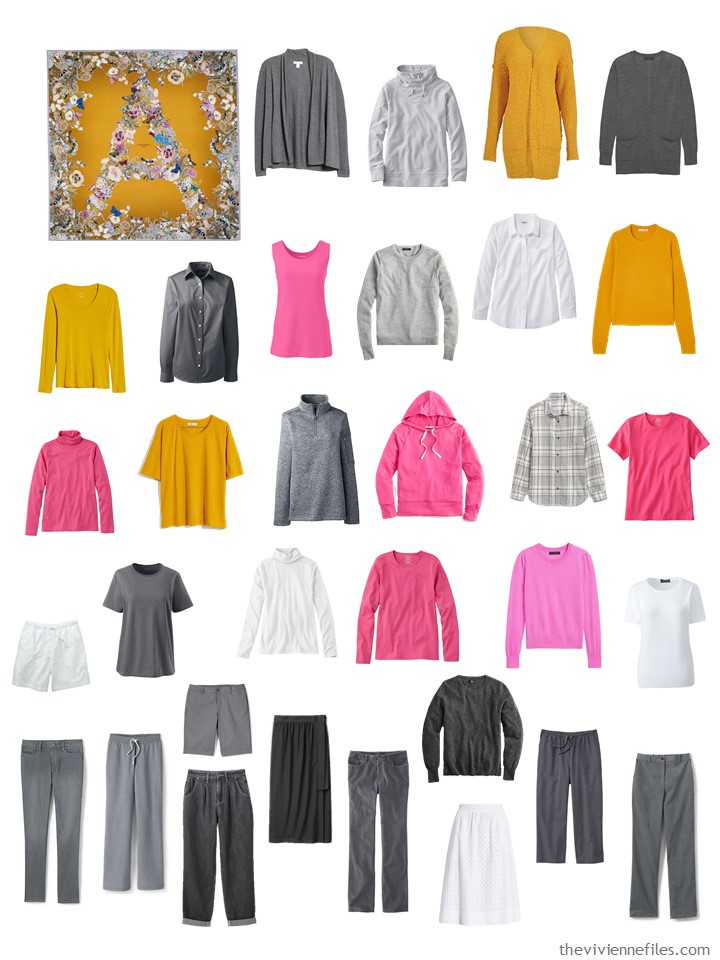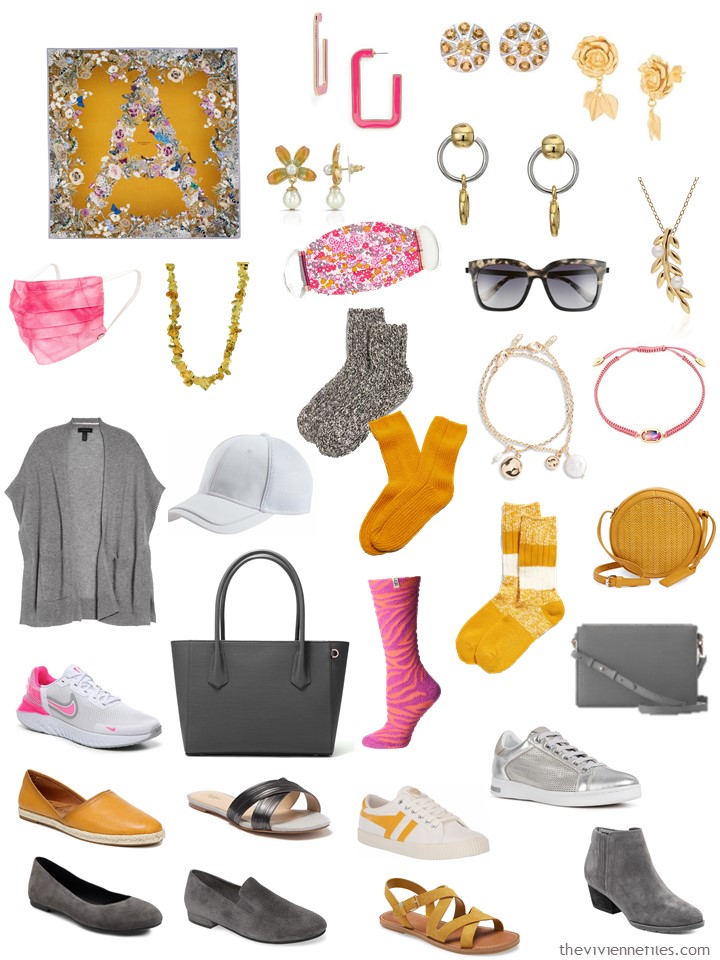 Sometimes she struggles to get everything just right, but she hasn't had to go naked yet, so she still counts this a success!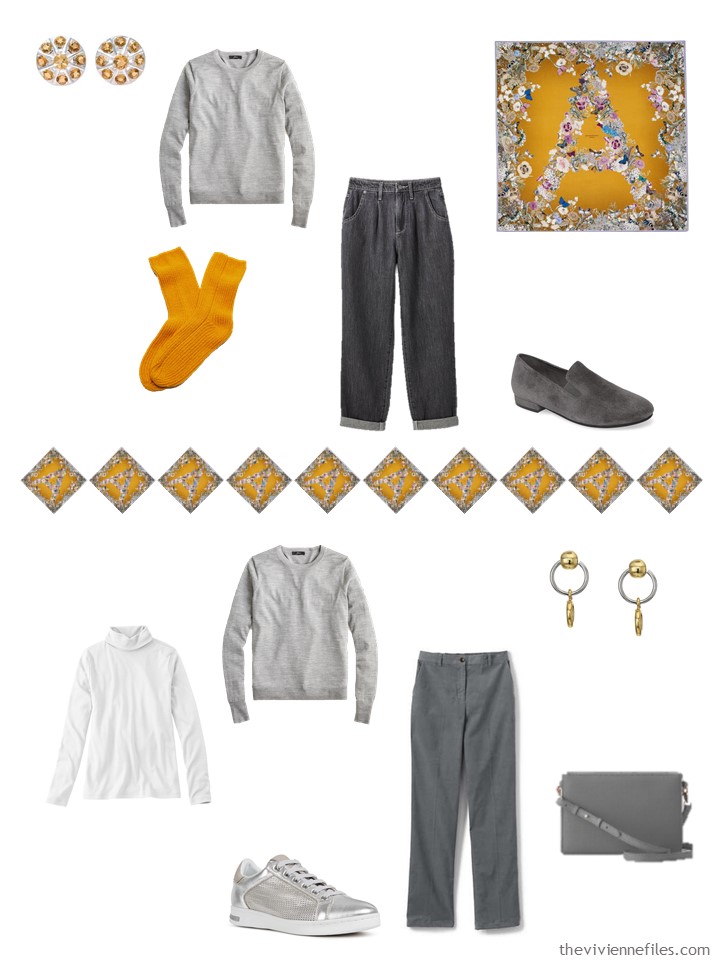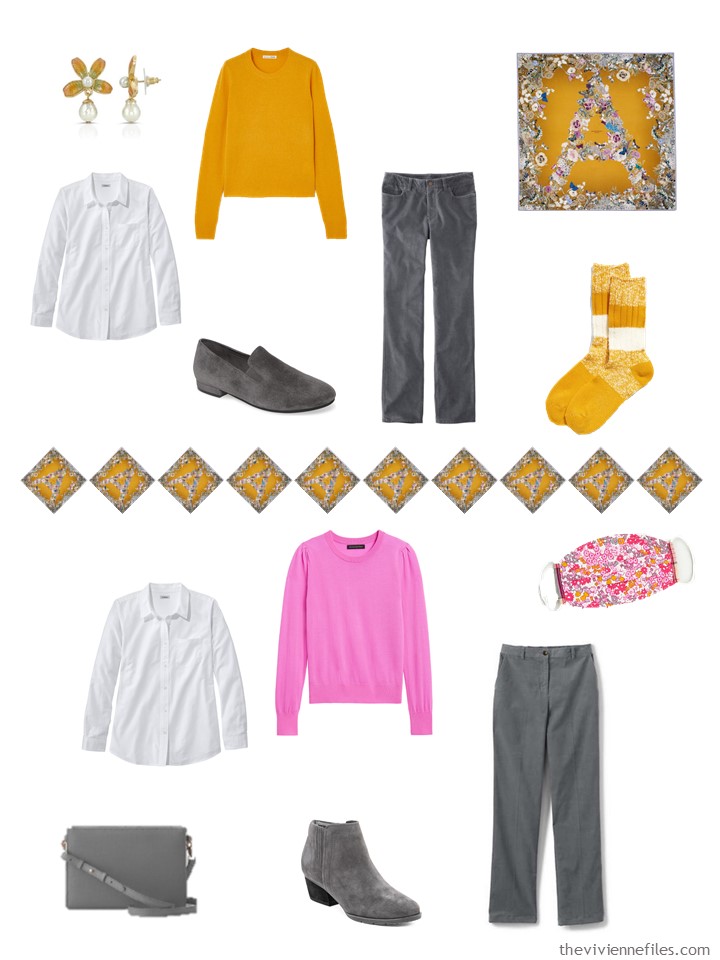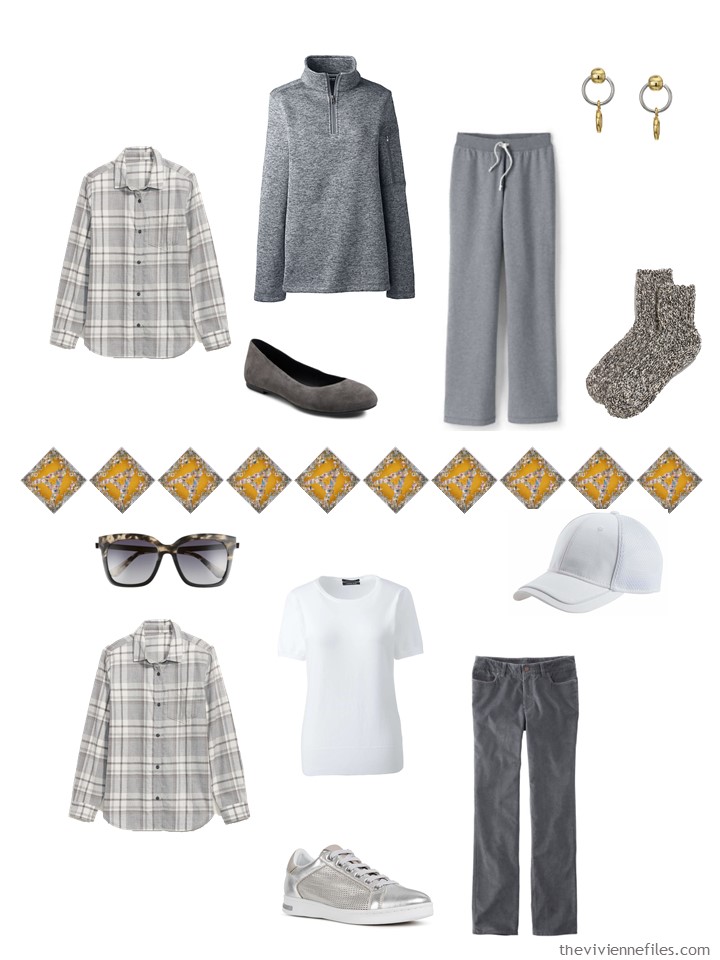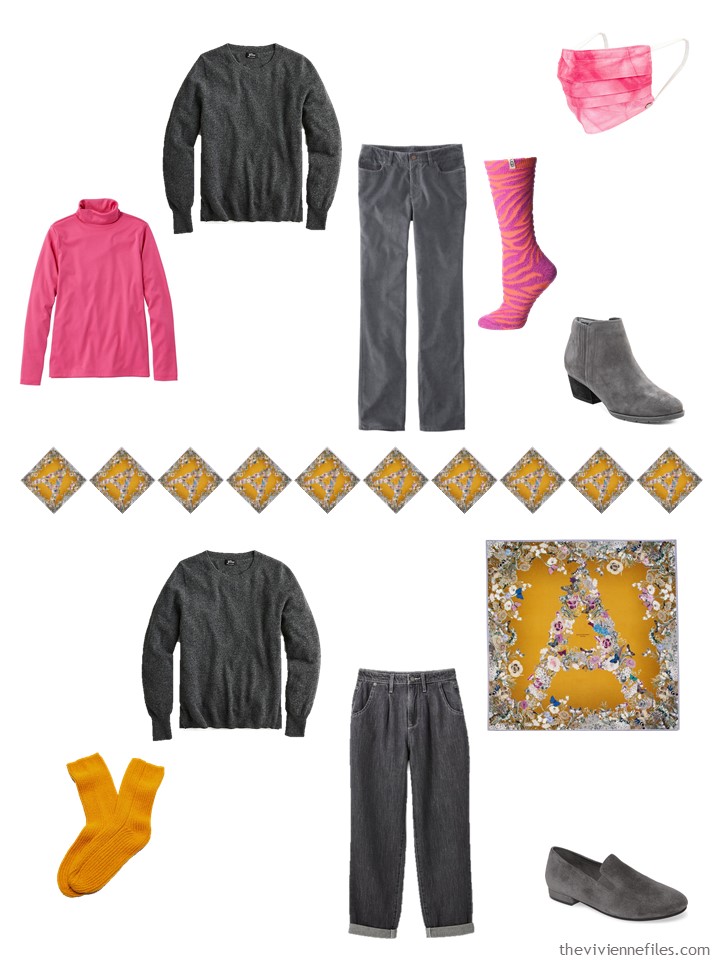 Our heroine who embraces olive green and beige thought that this would be an easy wardrobe…
Her friends thought she was nuts to grab a short-sleeved tee shirt, not fully understanding how long and hard she has to look for clothes that meet her exacting standards!
She loves the soothing green and beige base of her wardrobe, with the bright pops of red and orange: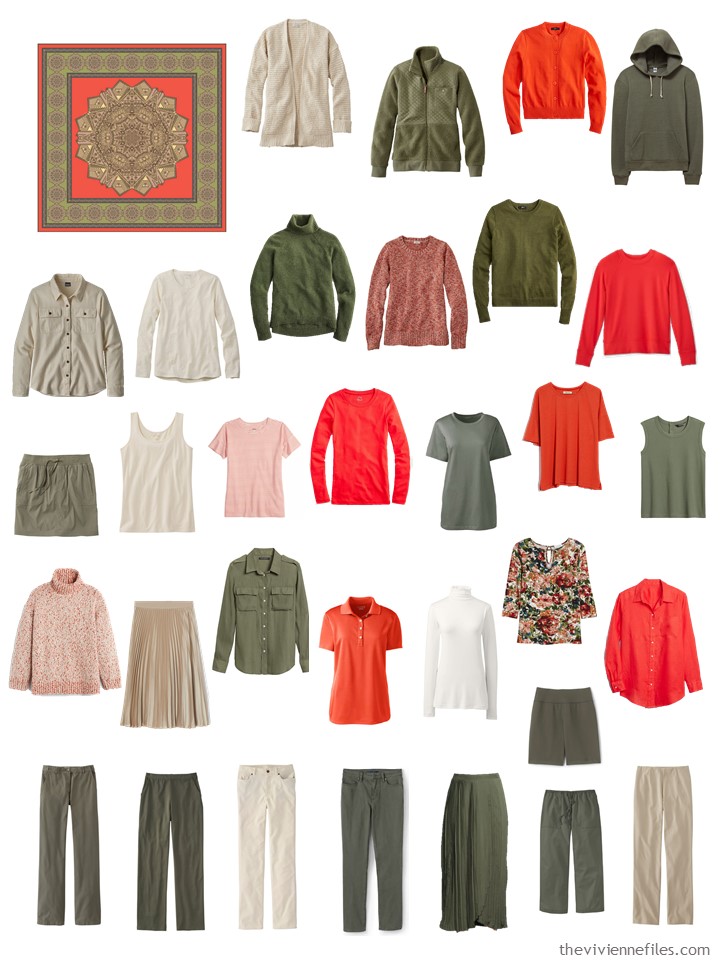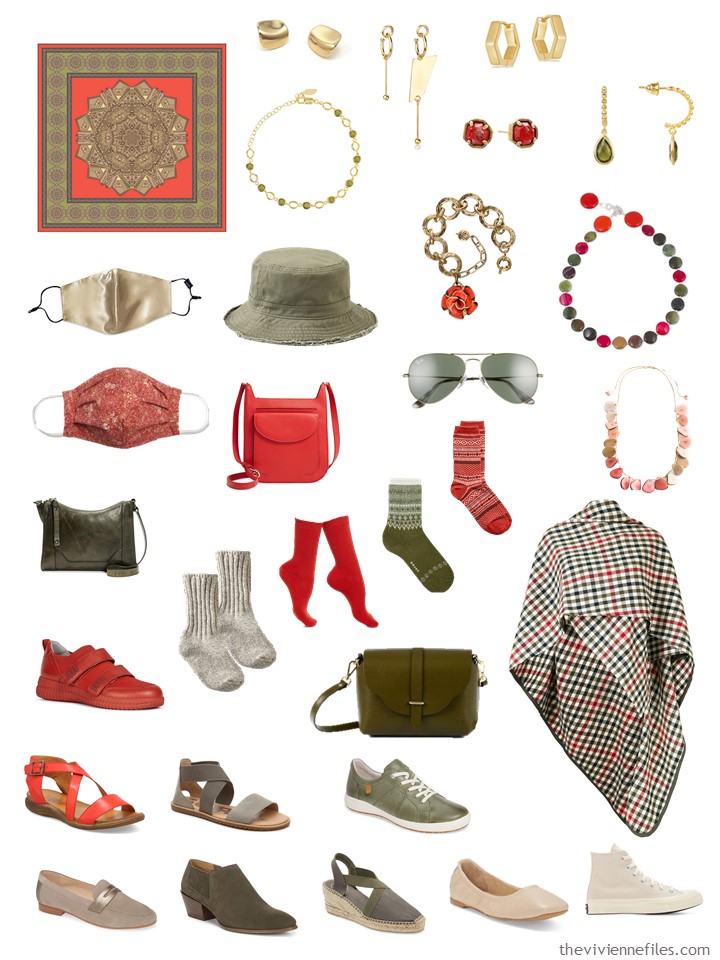 Maybe some of her outfits won't be seen for a few months, but there's nothing wrong with planning ahead: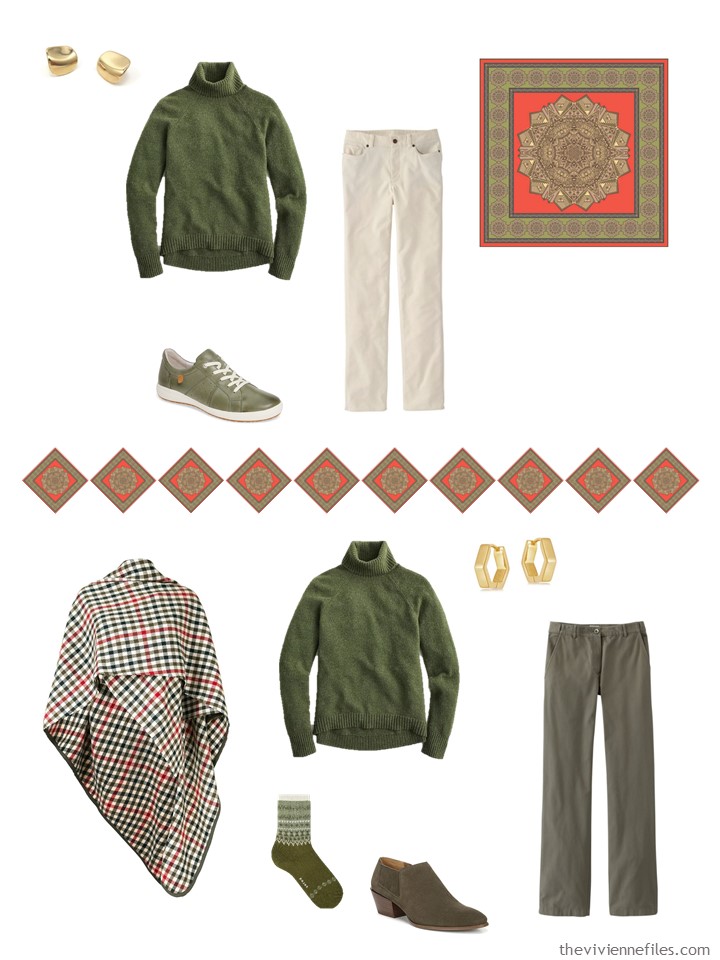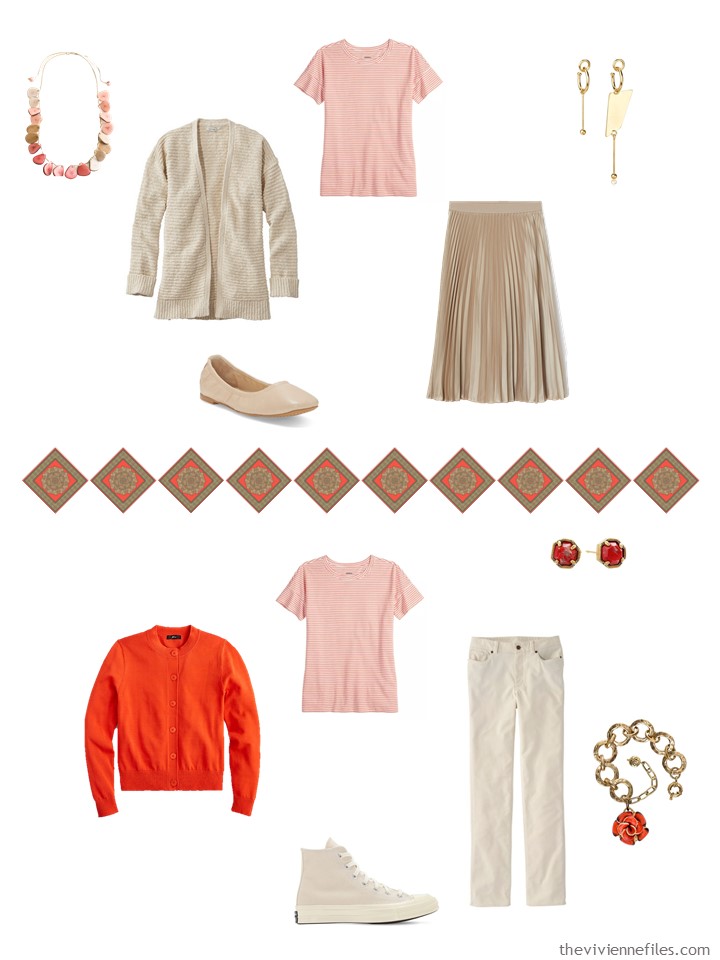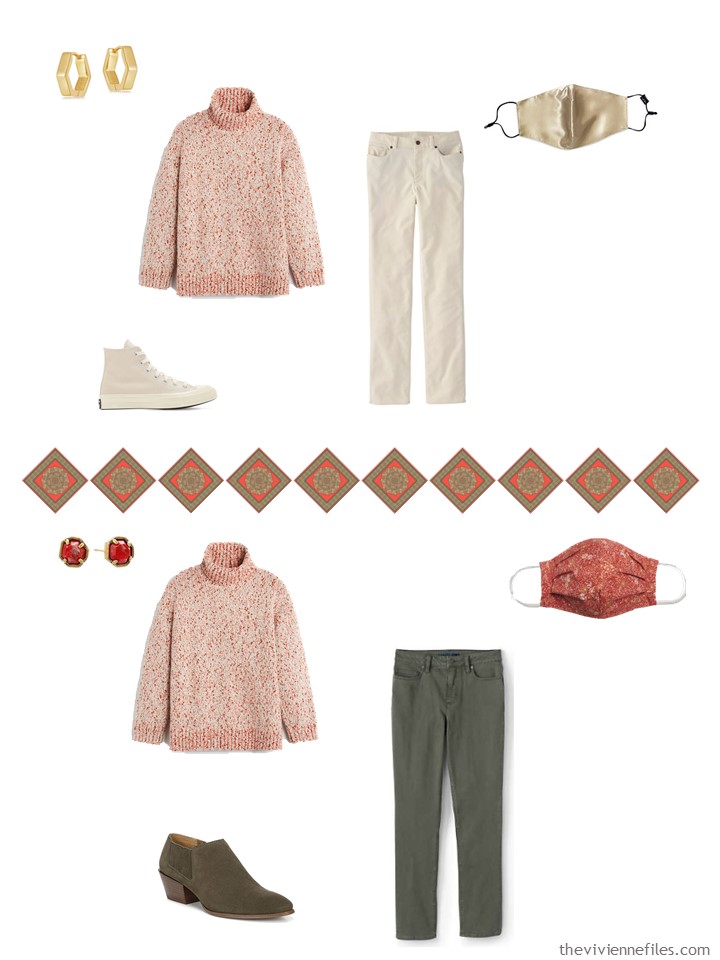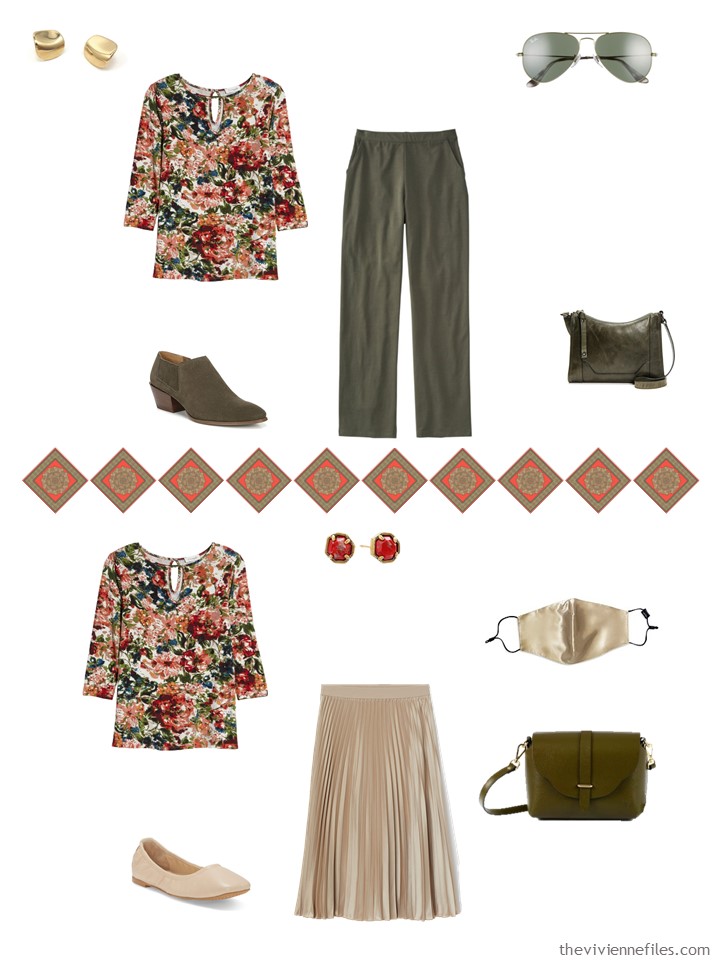 Ah yes, she knows that might want to invest in more neutral things, but her heart cries out for pink:
So she splits the difference, and then indulges in amazing floral socks!
What beauty is hidden behind her closet door!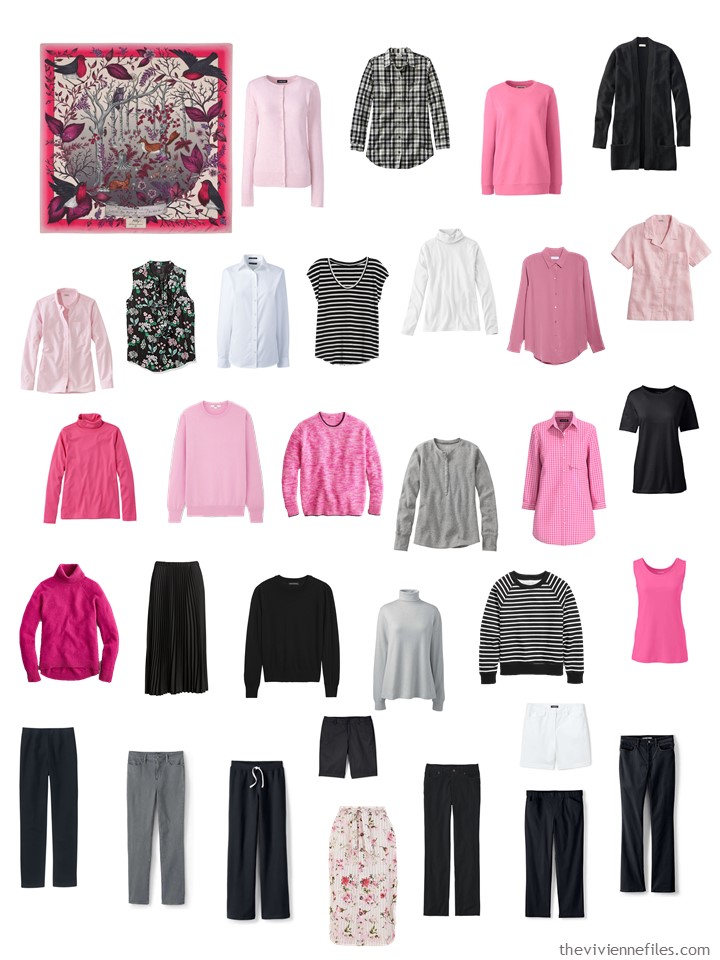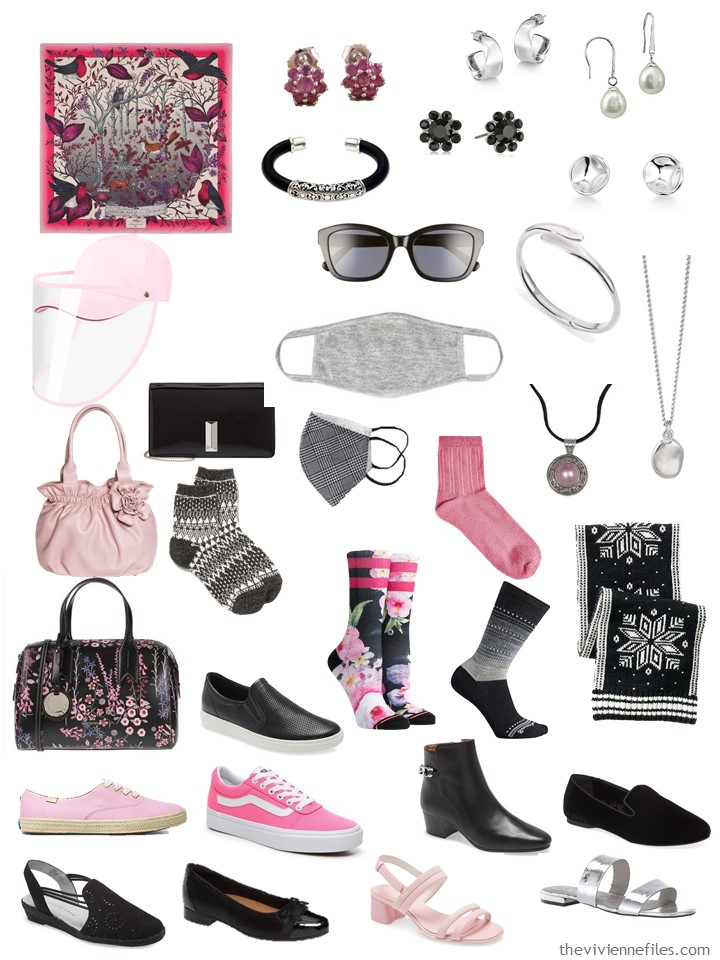 Her neutrals give her lovely options, and her accents work seamlessly with her existing clothes: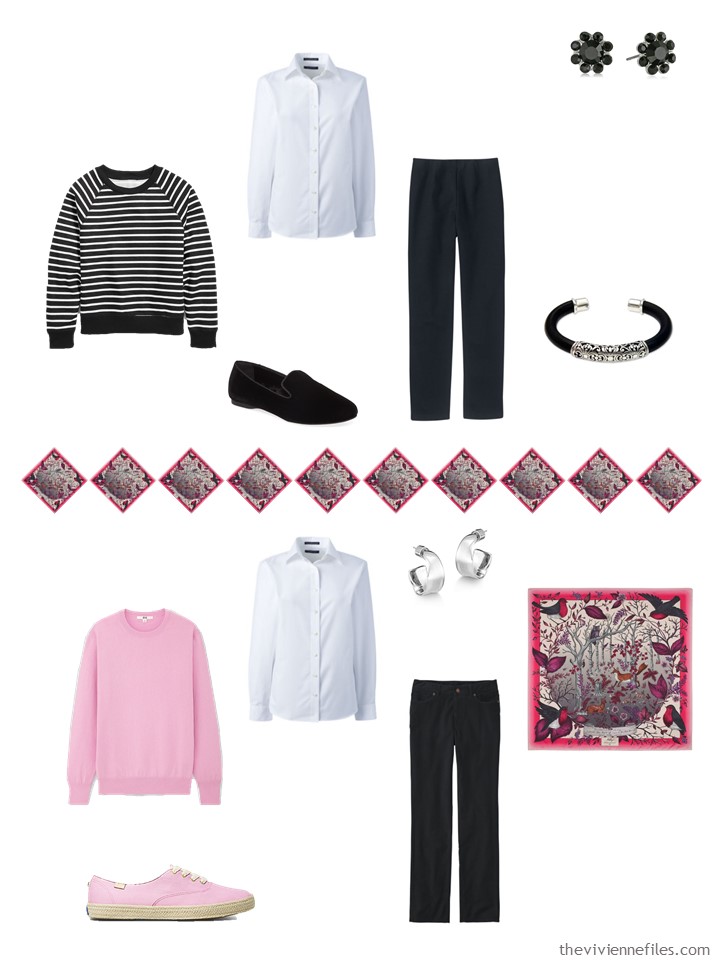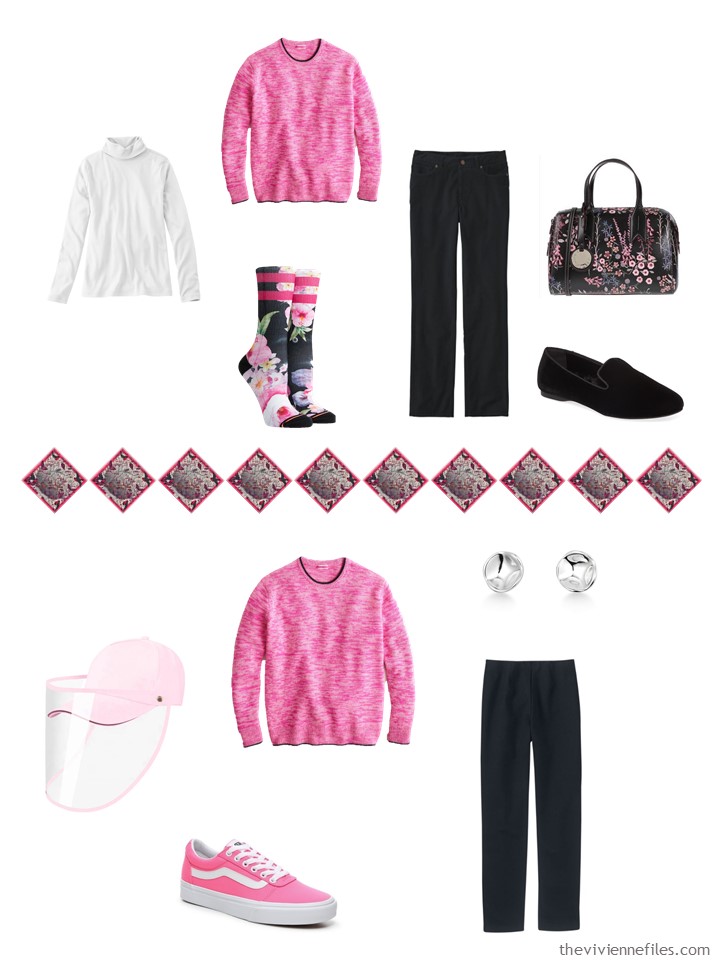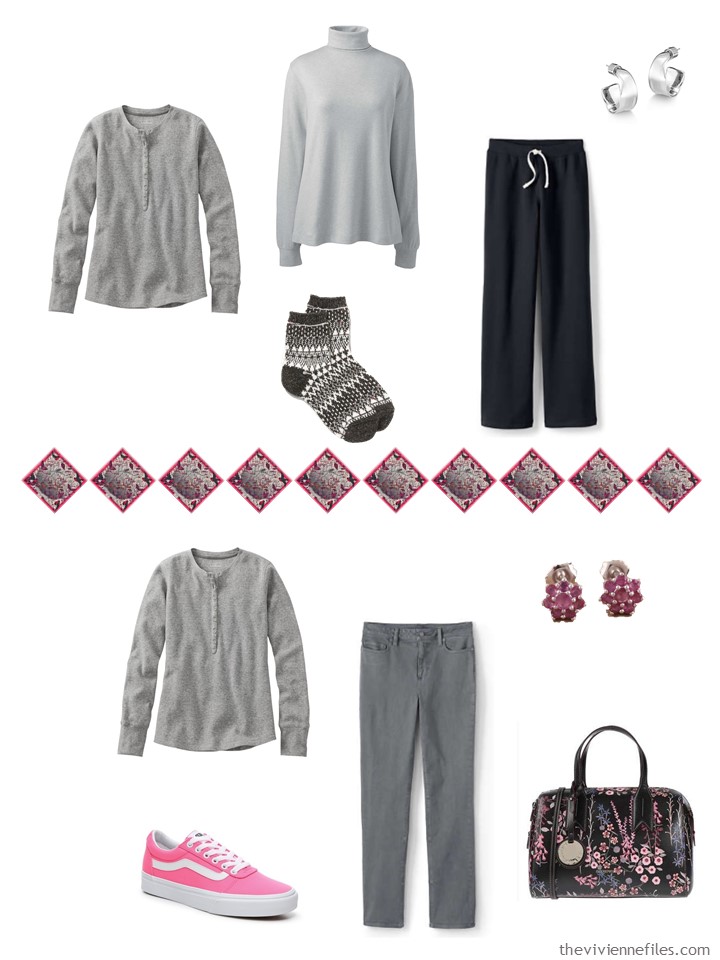 It wasn't a predictable palette – using black as a base for warm accents? But she's sticking with the plan…
She also decided on a balance of neutrals and accent pieces – it seems logical…
Nobody else in the world might have these colors in their closet!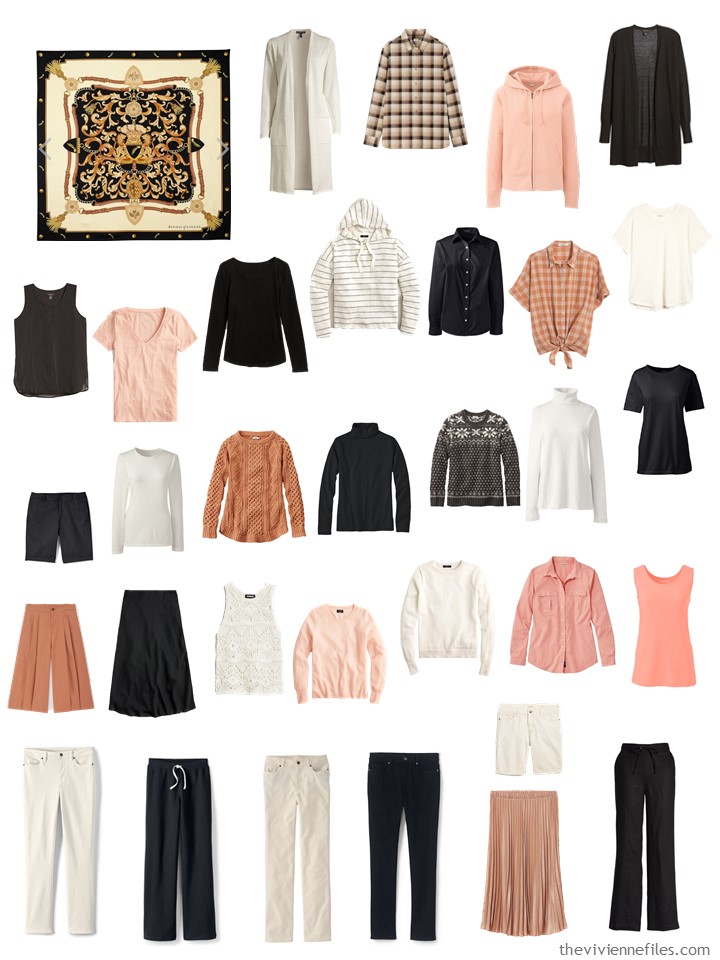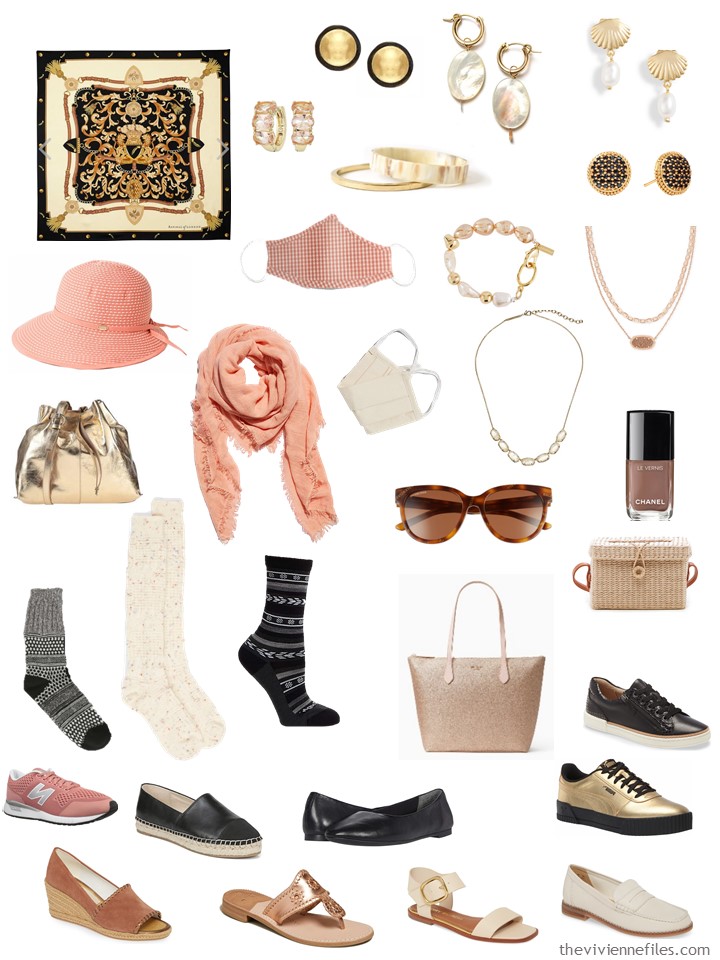 Some days her outfits are soft and muted, and other days strongly based on black: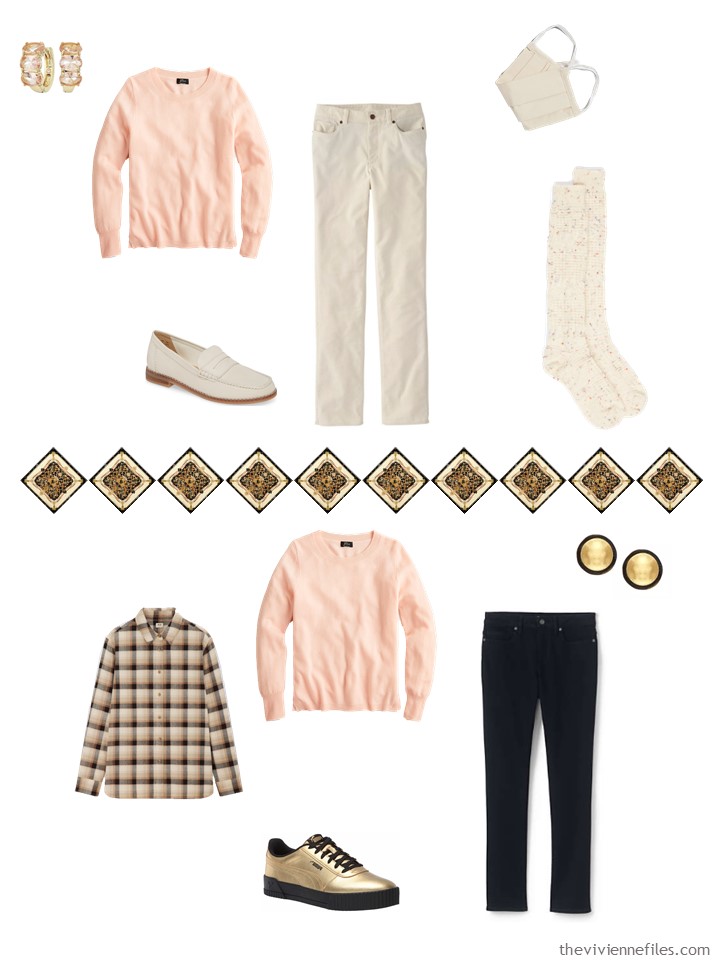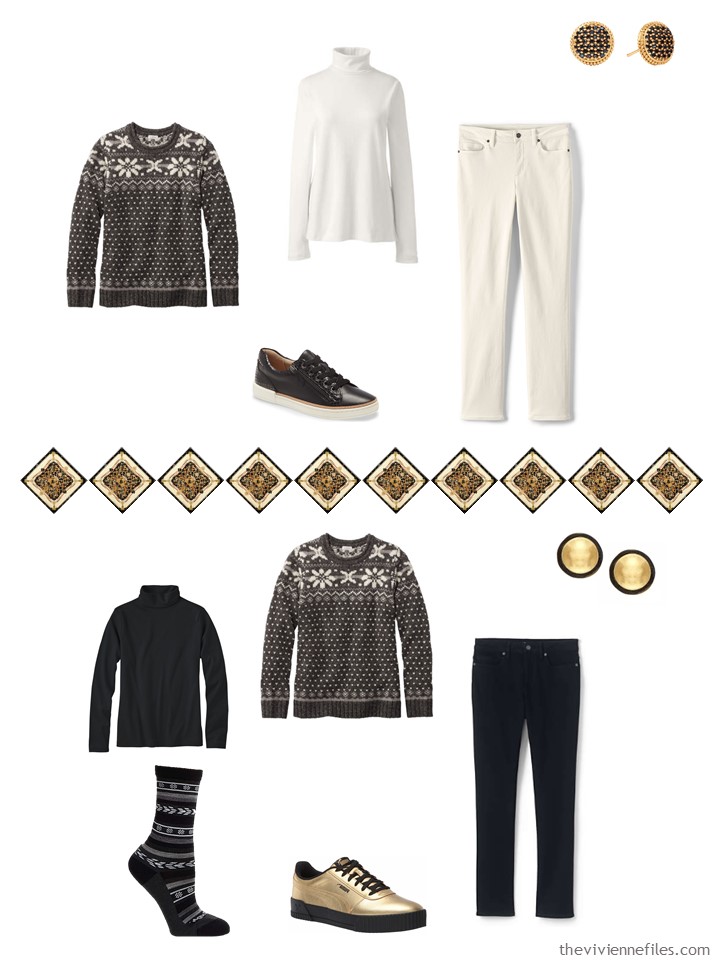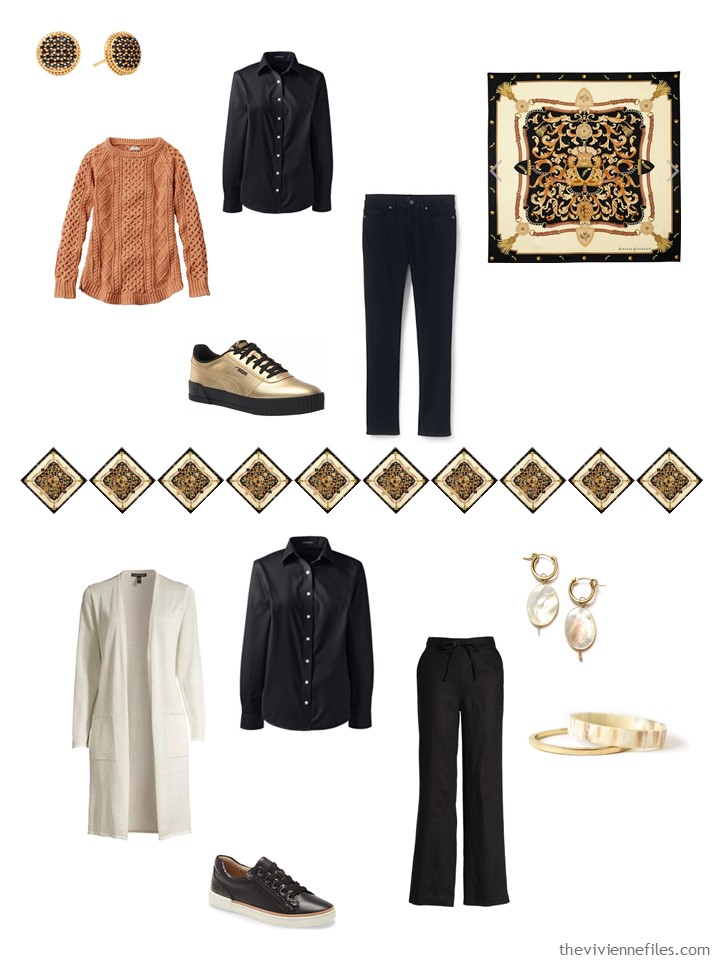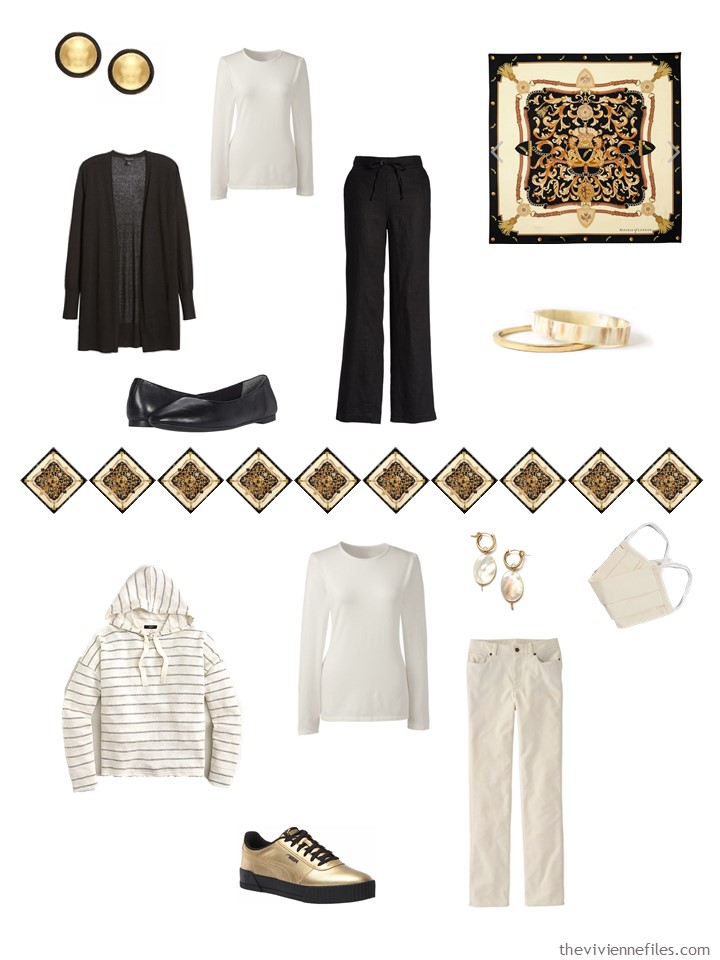 Does it make sense to just add some tops 1 month? I could see these wardrobes getting more and more "bottom-heavy…"
And yes, I'm still smitten with the pink. Your favorite?
love,
Janice
p.s. 2 years ago, we added winter coats to our "once a month" wardrobes. I remember going outside…