September 21, 2020
I found this painting last week when my arms were killing me – I thought I'd find some whimsical painting that had lots of ARMS in it…
But this artist's middle name came up in my search!
What good luck is that?
I'm Wearing White ALL Weekend…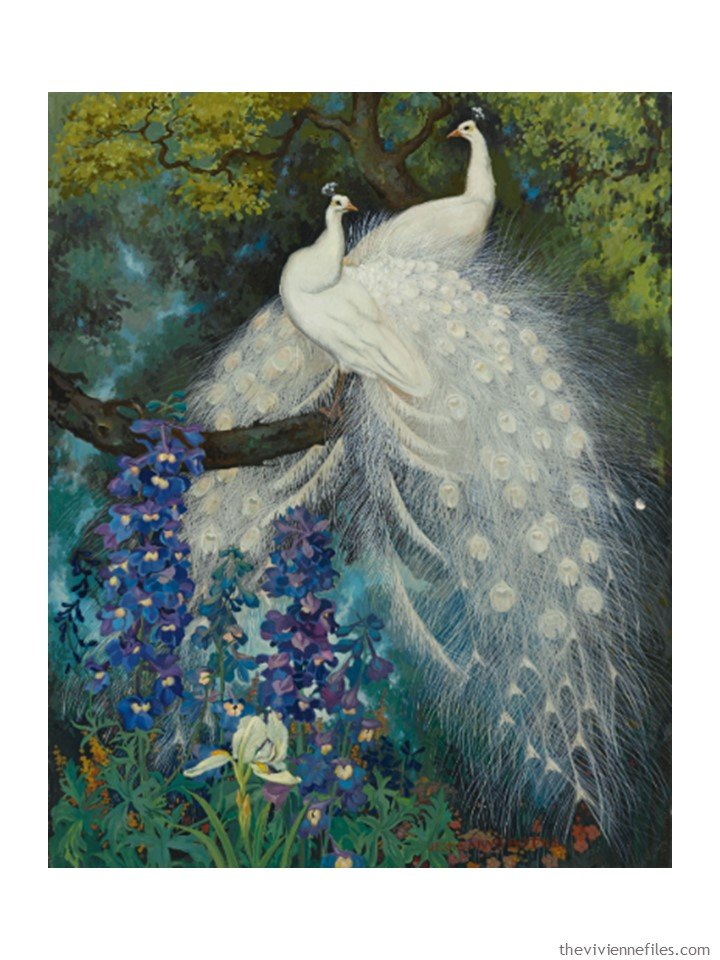 The possible color combinations are many – I could easily have looked at that intense green at the top, or the deep brown of the branch…
But this particular heroine is being rebelliously dressy, so this is her palette: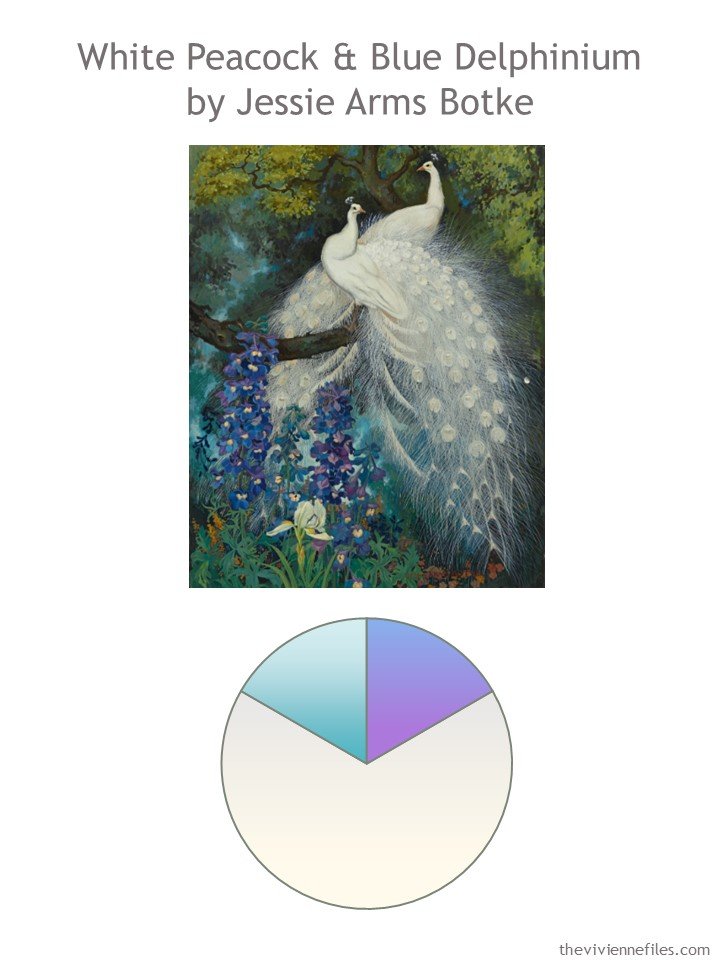 They're all driving in from all around the region for the 100th anniversary of the Aviary. Her great-grandparents founded it, and it's still going strong!
There won't be any big festivities – just a special weekend for visitors, and a small fete on Saturday night for donors, volunteers and staff…
She hasn't been out since FOREVER. She's driving. She's not a slob. She drinks white wine at parties…
She's wearing winter white. The rest of her family thinks she's nuts, but she frankly does NOT care. It's clothing. It's meant to be worn!
This is an eye-wateringly difficult color palette to find, but she managed well. Frankly, she's very eager to wear every stitch of this!
She's friends with the family that runs a nearby B&B, so she will stay there. In a worst-case scenario, they will definitely do laundry for her, but she's not worried…
Friday evening, after the first evening's get-together with the staff, she unpacked… And she's delighted: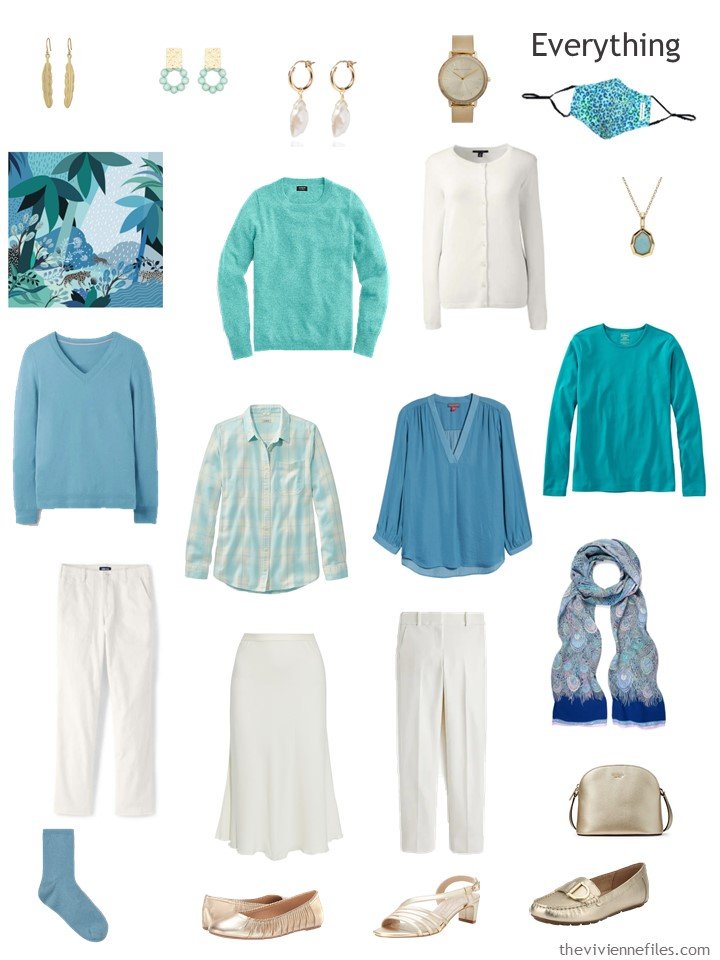 She's well-prepared if a garment goes awry: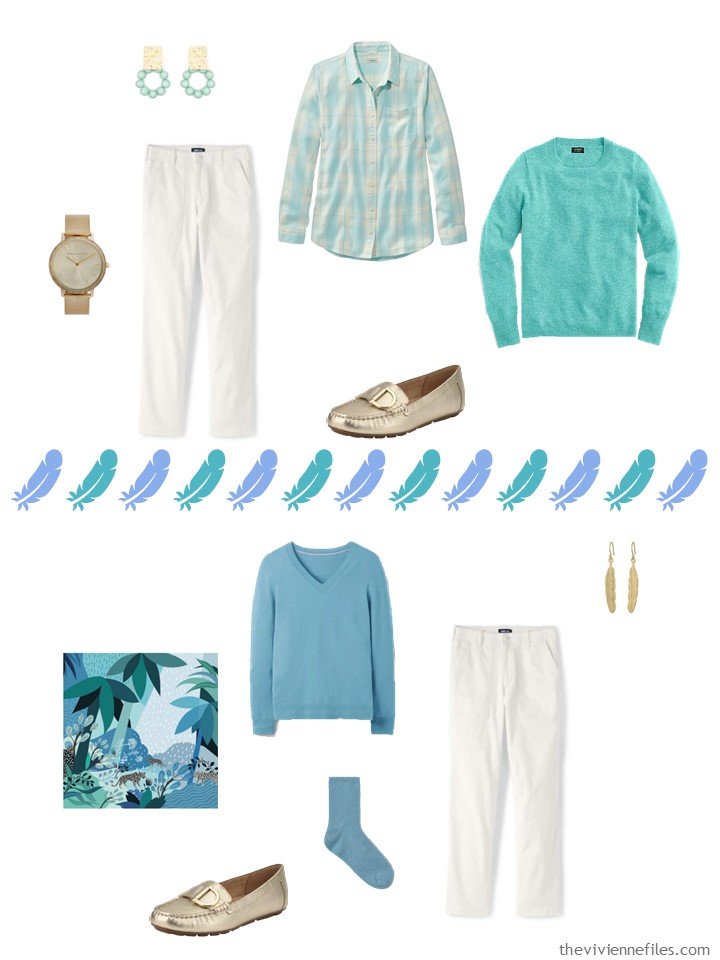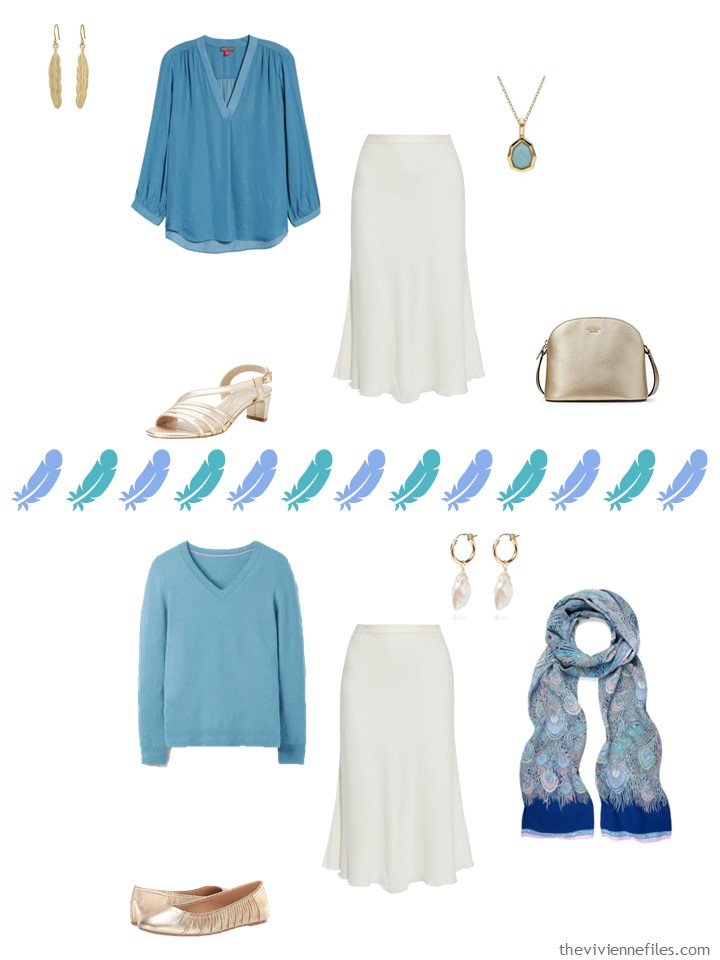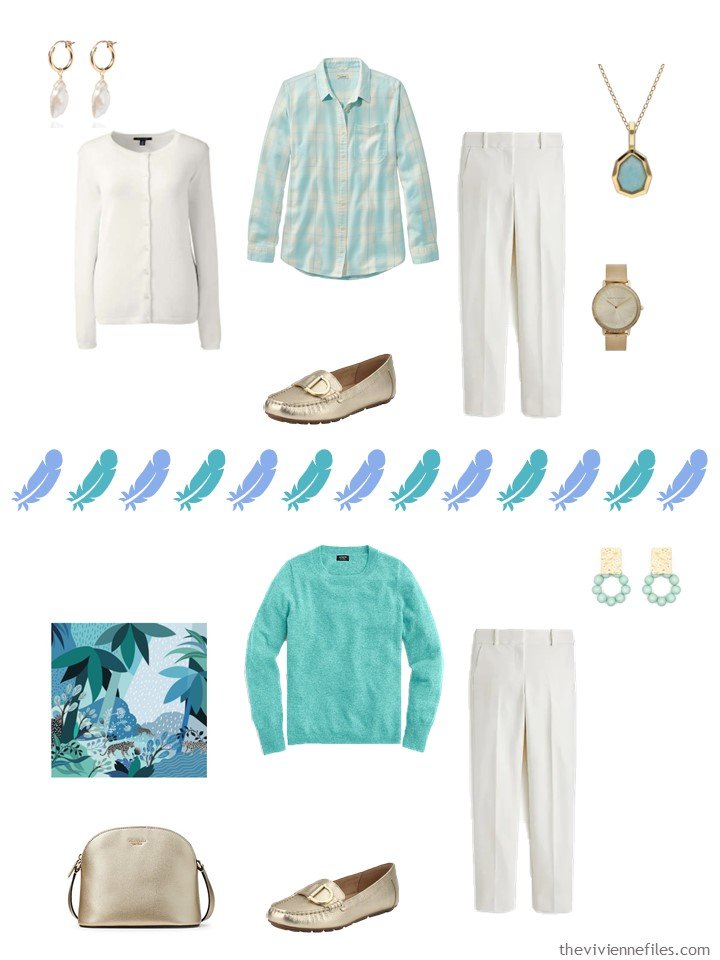 She doesn't mind if nobody notices that one of her scarves is a PEACOCK FEATHER print. She's okay if nobody makes the connection that one pair of her earrings are wee gold feathers…
But SOMEONE better cook up a photo opp for her with the white peacocks!
love,
Janice
p.s. Eight years ago, when Tish Jett was writing her first book, I did a guest post for her (well, I did a big STACK of them…) looking at a travel wardrobe in camel and blue… The full post, at her site, is here.